San Pedro de Alcantara
The origins of San Pedro de Alcantara date back to the 19th century as an old agricultural and sugar settlement. Today it is an increasingly modern and evocative area, very close to Marbella, and with a personality of its own.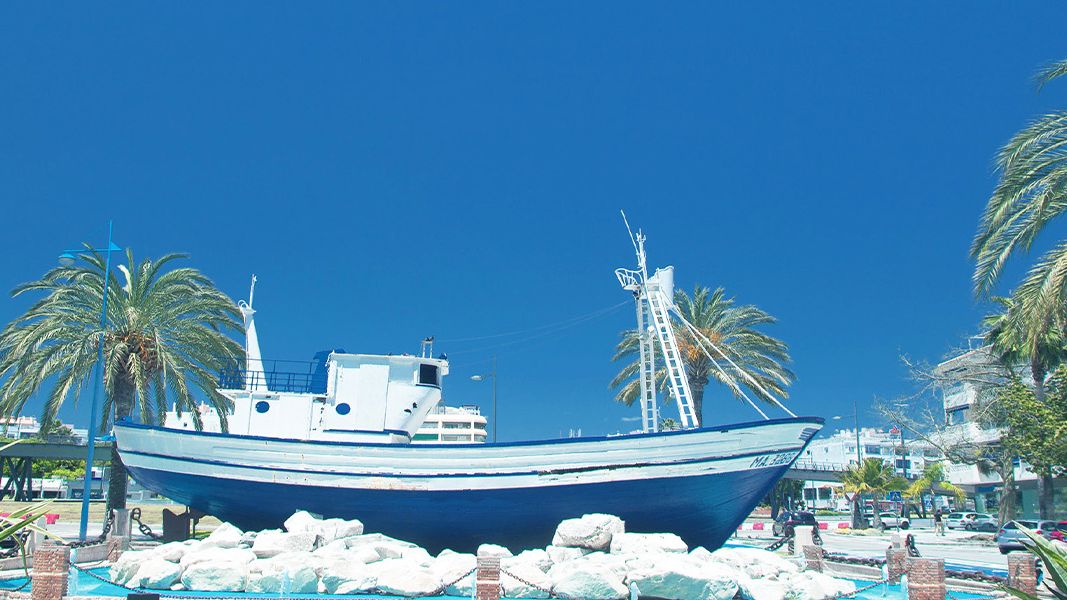 A serene life close to Marbella
San Pedro offers a peaceful life especially suitable for family life. However this does not make it a boring place, on the contrary: it is full of life! It also offers amenities, leisure, gastronomy… all very close at hand. It is a more traditional and andalusian town only 12 kilometres from Marbella.
What is San Pedro de Alcantara?
A very important district of Marbella, although many confuse San Pedro de Alcantara as being a small independent town. Although it has a population of more than 30,000 inhabitants, with extensive services and even a Town Hall office in its main square, it belongs to the municipality of Marbella. It does, however, operate with a great deal of autonomy when it comes to managing its administration and has, without a doubt, its own identity.
What differentiates San Pedro de Alcantara from Marbella?
San Pedro de Alcantara, in comparison to Marbella, has even more of a local flavour and is defined by a quieter, more family-oriented lifestyle. Its origins date back to a former agricultural and sugar settlement in the area in the 19th century, but today it is an increasingly modern and evocative area, very close to Marbella.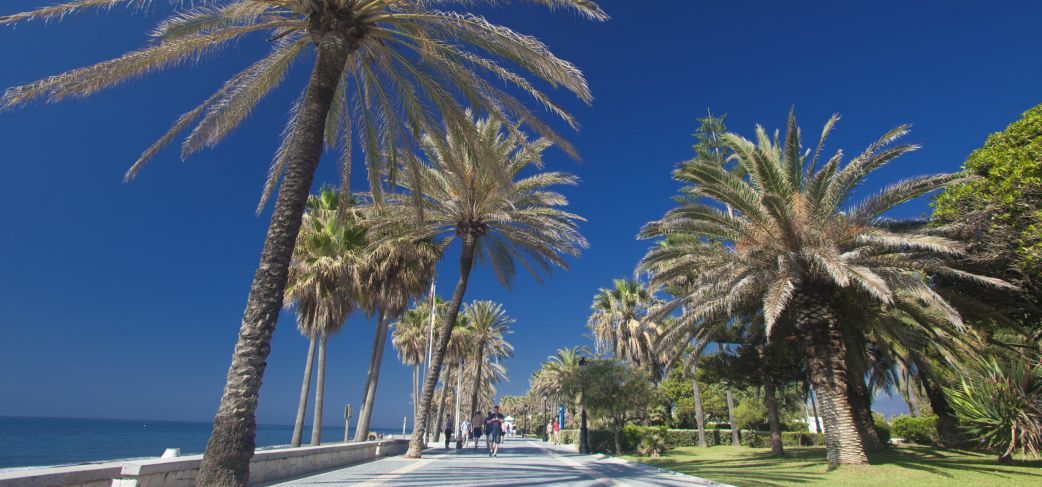 Why buy property in San Pedro de Alcantara?
San Pedro de Alcantara is, with doubt, a great area to live or invest in if you want to experience the Costa del Sol lifestyle and Mediterranean wellbeing. The well known and luxurious area of Guadalmina Baja is particularly interesting when considering buying a property. Nowadays numerous personalities have a first or second residence in Guadalmina.
On the other hand, its seafront is very sought after. Urbanisations such as Bahia Alcantara, Nueva Alcantara, Los Arqueros Beach, Casablanca Beach and San Pedro beachside, all have high-end quality properties.
How much does a high-end San Pedro apartment or villa cost?
For high quality properties in San Pedro prices range between 250,000 € and 6,000,000,00 €. It will depend above all, on location. If they are close to the sea, in the mountain area, in the town centre, or on the golf course …. if they are beachfront or beachside, properties in the area of the Hotel Cortijo Blanco, Las Petunias, Montecarmel and, of course, those in the exclusive Guadalmina Baja will stand out and achieve more interest.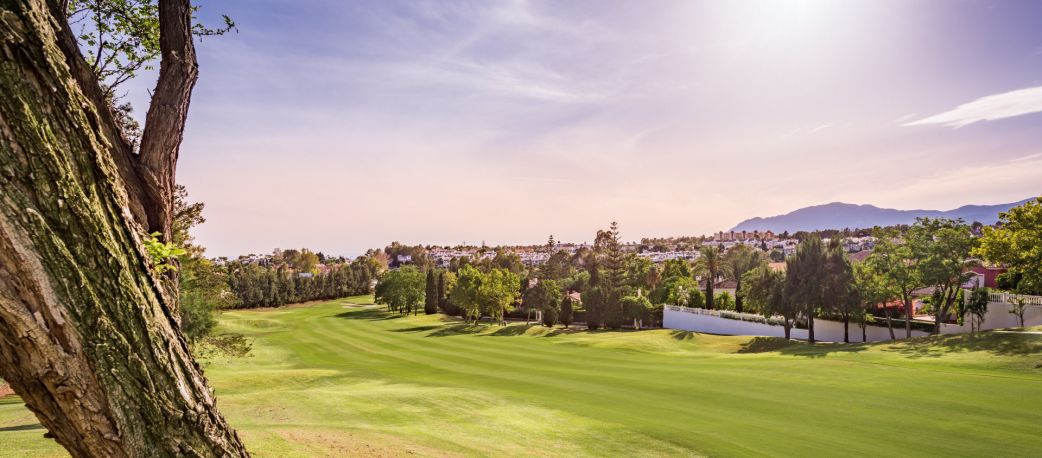 Is San Pedro de Alcantara a place to play golf?
San Pedro is full of interesting properties to enjoy golf. Starting with the Guadalmina Golf Course, there are other interesting courses in the area. Within a short drive from San Pedro you can find La Quinta Golf & Country Club, Los Naranjos Golf Club, Los Arqueros or Atalaya Golf. All these residential complexes are aimed at golfers who love green and mountain views.
Where exactly is San Pedro located in Marbella?
San Pedro is only 13 kilometres from Marbella. It takes about 15 minutes driving along the Autovía del Mediterráneo. Located in the western most part of Marbella and is only 9 kilometres from Puerto Banus. It is also very close to Benahavis and borders Estepona.
Like all the towns on the Costa del Sol, it overlooks the Mediterranean Sea, with stunning views of Gibraltar, Tarifa and the mountainous outline of North Africa.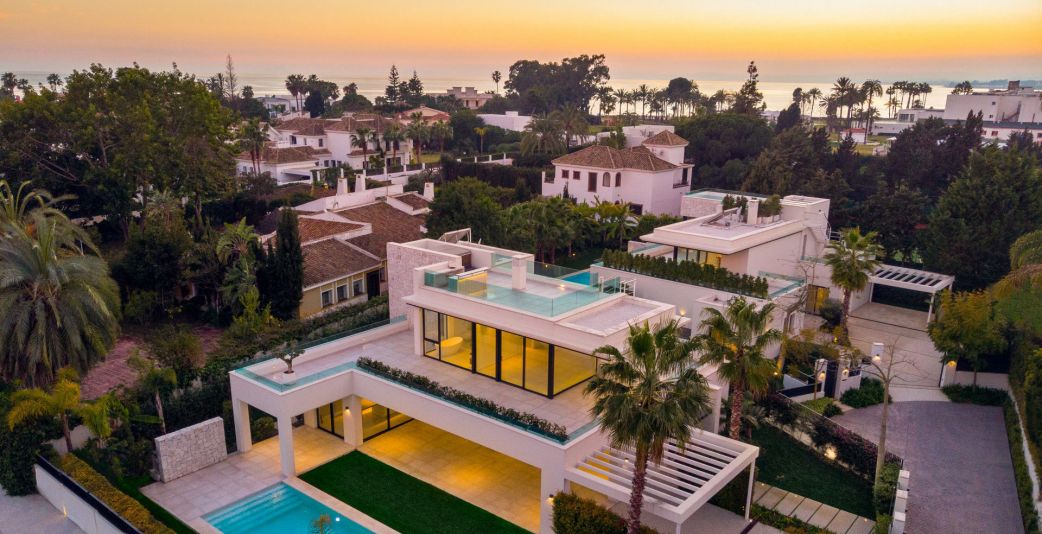 If you buy a property in San Pedro… What kind of life does it offer?
San Pedro offers a more serene life than neighbouring Marbella. It is well supplied with services, schools, health centres, pharmacies, hairdressers, boutiques…, but because of its size and population density everything is close at hand. This does not make it a boring place, quite the contrary. It is full of life, it is easy to see this thanks to its wide and varied range of shops and gastronomy.
Where to go shopping in San Pedro de Alcantara?
The main shopping street is the beautiful and pedestrianised "Avenida Marques del Duero". In addition to numerous colourful shops, delicious restaurants and lively cafes, it is also home to the town's Tourist Office. San Pedro de Alcantara also has a charming La Colonia shopping centre.
What are the best restaurants in San Pedro de Alcantara?
When it comes to gastronomy, the list of San Pedro's must-try restaurants is very long. We highlight, as standard bearers of national flavour, El Gamonal, Casa Fernando, Restaurante Alfredo and the Asador de Guadalmina. As for chiringuito type restaurants, the following are not to be missed: El Ancla, Macaao, Bora-Bora or La Pesquera de San Pedro, and for tapas the most enjoyable is undoubtedly El Comercio as well as the more exotic Savor.

What areas of interest, leisure and cultural areas does San Pedro have?
The old part of San Pedro has a main square "Plaza de la Iglesia" where the municipal offices are located. Around it, and in the direction of the sea, there are narrow streets with the flavour of an Andalusian village. Many of them lead to the main artery of the municipality and the nerve centre of the place, the Avenida Marques del Duero.
As for its promenade, it is curious that it is located two kilometres from the town centre. The whole area before the promenade and on the promenade itself has easy and wide lanes for cycling, scooters or running. The beaches of San Pedro are, on the other hand, less saturated than others on the Costa del Sol and have very recommendable beach bars.
Among the most emblematic and beautiful elements of San Pedro is the long "Boulevard", with children's playgrounds, fountains and a very striking high wooden walkway. A Ferris wheel with panoramic views is planned for this wide strip and will be a real eye-catcher.
Close to the town centre there is also the Cableski Lake & Wakeboard Center for those who enjoy water sports. And for those who are more into cultural events, both the city's Cineclub(with original versions of films) and the beautiful and recently restored Teatro de la Alcoholera are a must. Both programme interesting activities throughout the year.
What other areas of interest can we find near San Pedro?
In addition to Puerto Banus, which is only five minutes away, San Pedro is also just 10 kilometres from Benahavis, where the internationally renowned La Zagaleta is located. El Madroñal and the Nueva Alcantara urbanisation are also of note, both of which also have an exclusive profile.

Are there any prestigious schools in San Pedro de Alcántara?
As well as having public schools and colleges with a Spanish education system, there is a wide range of schools outside of the institutional system. Therefore, San Pedro de Alcantara is a very suitable area to buy a property if you want to move with your family. Schools such as Calpe School, Laude International School or Saint George stand out for their more British profile. Novaschool stands out for its innovative educational proposal and, in the vicinity of San Pedro, there is Atalaya with a bilingual profile.
How can we help you?
Pure Living has been helping national and international clients for over eleven years to find their ideal property in Marbella. Our consultants are experts in the San Pedro de Alcantara area as well as its current real estate market. Our agents will guide you through the process of buying or renting in a professional and efficient manner.

Tim is the most senior member of the Pure Living Properties Sales Department. He has always understood business in an ethical and honest manner, for which he is renowned amongst professional colleagues. Born in the UK, but having grown up in Belgium, Tim represents the best of British assertiveness and Central European multiculturalism – something that is undoubtedly reflected in each of his sales and is much appreciated by our clients.
Properties for sale in San Pedro de Alcantara