Puerto Banus
Saying "Puerto Banús" is like saying two magic words, because it is a world-renowned seaside resort. It is also the place with the highest concentration per square metre of luxury living in Spain. Huge yachts, roaring sports cars, dazzling high-end boutiques, avant-garde art, distinguished restaurants, fun nightclubs, lively beach clubs: this is where the rich and famous choose to enjoy themselves.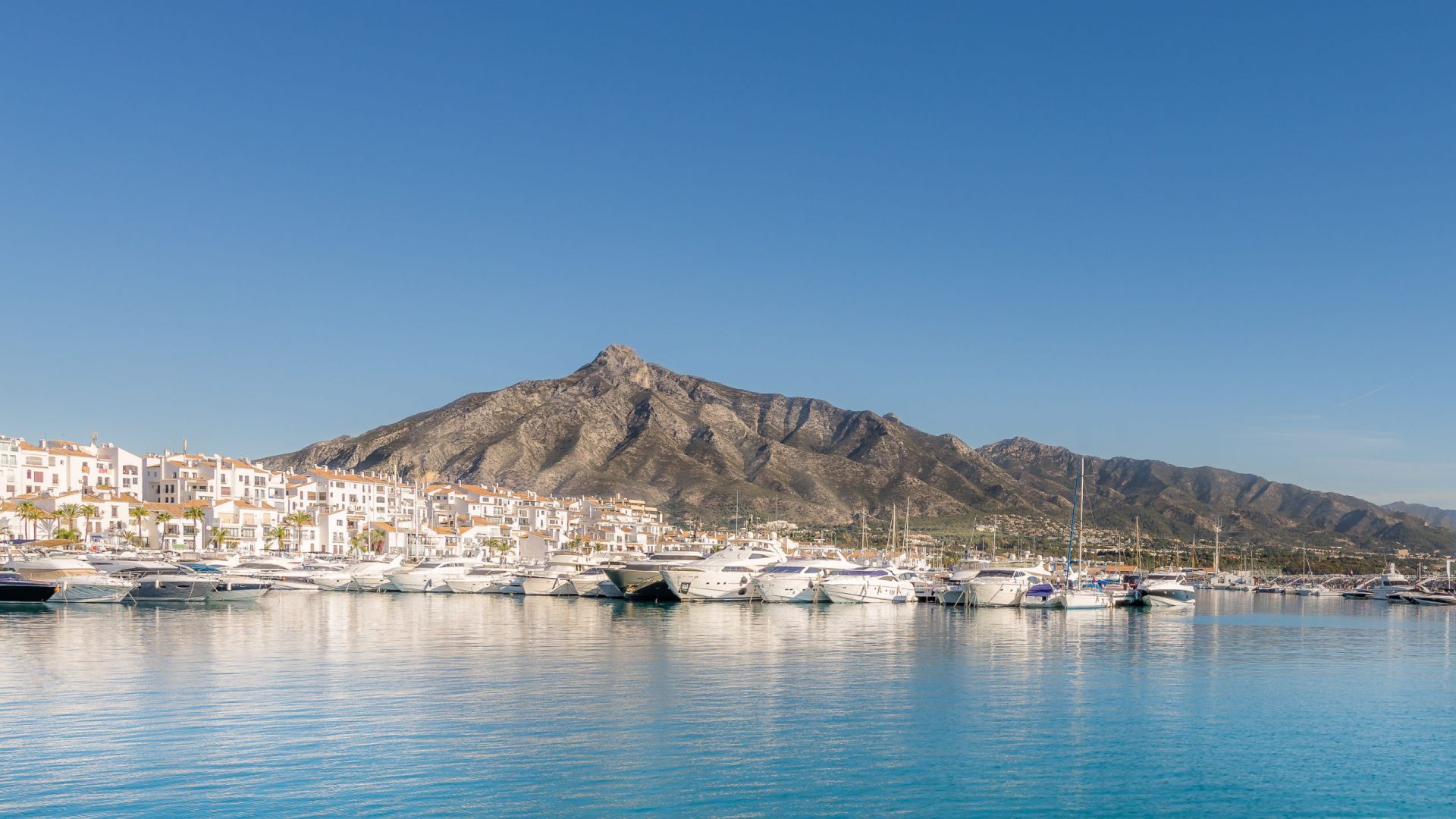 High society and luxury in the Mediterranean
Banús is the swankiest place on the Costa del Sol; however, it's also another of Marbella's warm havens of super-luxury living and extreme relaxation. As well as being fun, Banús has good services, quality properties, beautiful beaches… and, of course, champagne at sunset.
Where is Puerto Banús located?
It should be noted that Puerto Banús is in the western part of Marbella. More specifically, to the south of the Nueva Andalucía district (link). It is framed on one side by the famous Golden Mile (link), and on the other by the first beach developments of San Pedro de Alcántara (link). Puerto Banús comprises not only the port area itself, but a semi-circular perimeter all the way to the motorway and a little further.
This port is ten minutes from the centre of Marbella, passing through the Golden Mile. It is a forty-minute drive from Malaga and its airport. It is also only an hour's flight from Madrid and an hour and a half from Barcelona.
What is Puerto Banús like?
Saying "Puerto Banús" is like saying two magic words, because it is a world-renowned seaside resort. It is also the place with the highest concentration per square metre of luxury living in Spain. Huge yachts, roaring sports cars, dazzling high-end boutiques, avant-garde art, distinguished restaurants, fun nightclubs, lively beach clubs: this is where the rich and famous choose to enjoy themselves.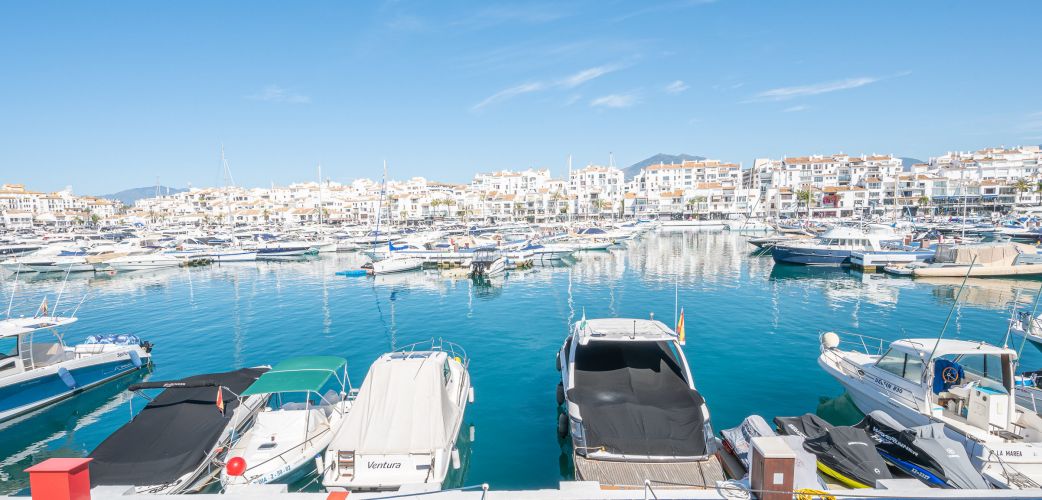 It is true, Puerto Banús is all about boats, shopping, fun and "beautiful people". However, Banús is an area with other lifestyles, too. It is full of high-end hotels and developments where you can also have a very quiet, secure and refined life. We could say that Banús can also offer another profile, more relaxed, with a different type of luxury. One that is more focused on the terraces with sea views, golf, culinary delights or a sun lounger by the pool.
Puerto Banús is a world-class shopping paradise, but where are the best shops?
The nautical area of Banús is equally a sophisticated collection of high-end boutiques with the most prestigious brands in the world. Dior, Hermés, Gucci, Bulgari, Saint Laurent, Dolce & Gabbana and many more all boast shop windows in the port and its narrow streets. To keep up to date with the hundreds of brands that are based there, there is an official Banús shopping website.
The sales concept is: exclusive products for exclusive customers. There are clothes and accessories shops for women, men, children… with the latest collections and limited editions. The atmosphere is extremely chic, with boats and luxury cars as a backdrop, and stylish people having a good time everywhere you look. Banús also allows you to take a break from shopping by having a drink or a bite to eat in its many restaurants. By night it is transformed, filled with multicoloured lights that make it even more festive.
In the urban area of Banús, behind the port, there are several shopping centres. The most important is one belonging to the Spanish chain El Corte Inglés. To give an idea of the volume of sales in the area, it is one of the centres with the highest turnover despite not being the largest, due to the important brands that it houses. Two other centres are the Cristamar and the Banús Marina Mall. The former has its own supermarket, and all of them have good parking facilities.
Where to eat in Puerto Banús?
With more than thirty years of experience, Los Bandidos is one of the most renowned restaurants in Puerto Banús. Located opposite the pier, it offers a menu with dishes ranging from the most classic to the most innovative cuisine. The restaurant is very welcoming, with its roof covered by a leafy floating garden.
Also right in the marina is the classic La Habana Lounge. Here you can find exquisite rice dishes, fish and seafood. They have more than seventy choices of wines from all over the world, as well as top-quality champagne brands such as Veuve Clicquot or Laurent Perrier.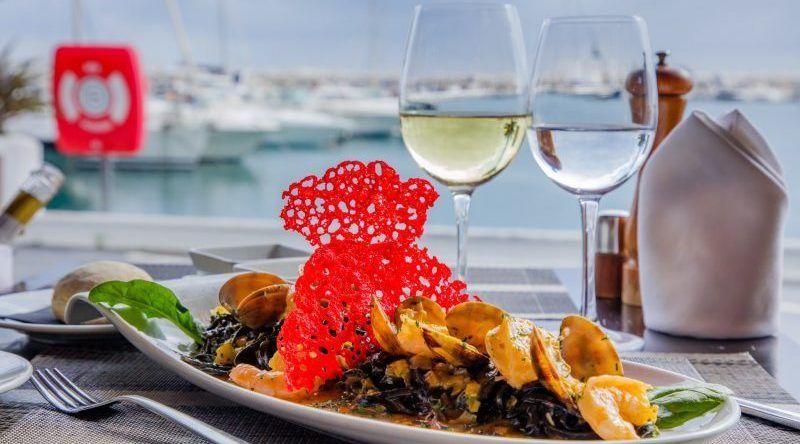 The range of cuisine in Puerto Banús is very wide. There is no shortage of Italian food options where you can enjoy fresh pasta or wood-fired pizzas. The Pizzeria Picasso or the Ristorante Carpaccio, both located in the heart of Muelle Ribera, stand out here.
If you are a meat lover, then Puerto Banús has El Gaucho and Tango, which take diners on a journey through the best of Argentinean steaks and grills. For tapas, there is the Casa Blanca tavern with its large terrace. And, for dessert, you can choose between La Crêperie, a classic of the port, or Las Rosas Café, a more Instagram-style establishment. Other places that don't disappoint are Inimitable, La Bocana, Meksian or Luis Salinero's Txoco.
Where to party in Puerto Banús?
Puerto Banús is one of Marbella's most popular places to party. There is a wide range of nightlife options, from bars for drinks to nightclubs for dancing until dawn. In summer, the party atmosphere is also provided by the beach clubs and the private parties offered by some venues.
If you want to go for a classic, try the Joys Live piano bar, which has been livening up Marbella's nightlife for over 30 years. Located on the front line of Puerto Banús, we find La Habana de Hemingway, a perfect combination of exclusivity, partying and luxury. In the Club de Mar building, next to the beautiful control tower of the port, is Pangea. As well as offering endless cocktails, spirits and champagne, it has the most beautiful views of the harbour and the city in the whole area. Other well-known nightclubs include Seven, Funky Buddha Banús, Mambo Room, Mirage, Vudu and the Scream Night Club.
What are the best beach clubs in Puerto Banús?
Puerto Banús is home to one of Europe's leading luxury beach parties. We are talking about the Ocean Beach Club. With more than 9,000 square metres on the beachfront, it has a large central saltwater pool and, surrounding it, various recreational zones. What really make it special for visitors are the sun loungers, Balinese beds with massage services, several terraces and the Amaï restaurant with impressive sea views, as well as an impressive VIP area.
The beach version of La Sala, La Sala By the Sea, is another of Banús's trendy seaside restaurants – as is Mistral on the beautiful Playa de El Duque. Levante is located on the Muelle de Levante, with a simple lunch menu of burgers and wraps, but a wide range of drinks. Also in the same area is Astral Cocktail Bar, which has been around for twenty years. It's a classic bar designed to look like a pirate ship. Its cocktail menu is very extensive and will be sure to appeal to fans of daiquiris and mojitos.
Where can you play sports in Puerto Banús?
Banús is renowned for being one of Marbella's best locations for sailing enthusiasts. You can find a variety of companies in the port's dock that are dedicated to these kinds of services (Lovit Charter, Banus Rent Boats, Alquiler de Barcos Marbella, among others). You can rent yachts or sailing boats from which you can enjoy breath-taking sunsets or go deep-sea fishing.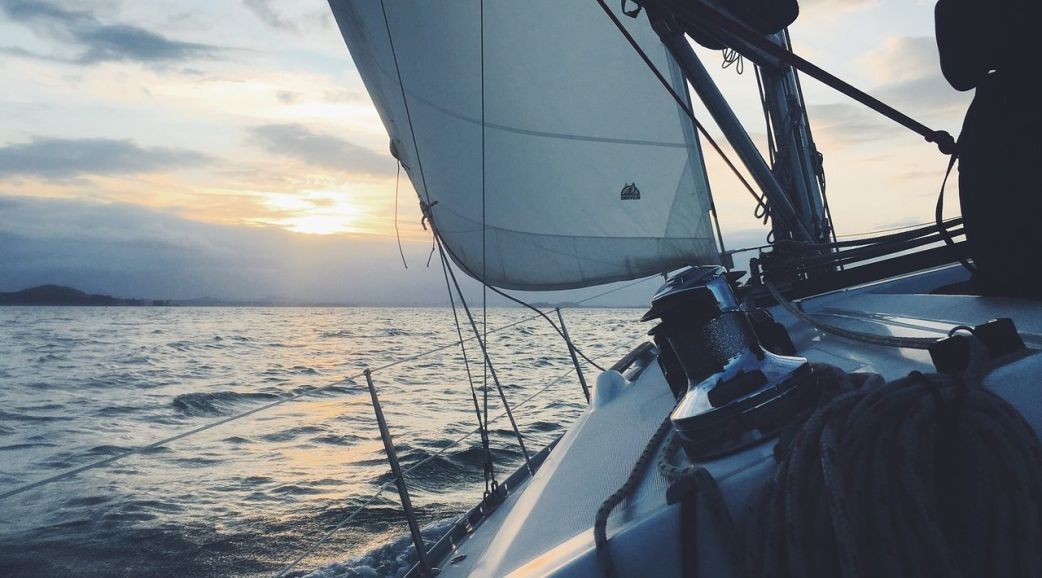 There are also many options for aquatic activities. For example, at Rio Verde beach you can jet ski with the company Water Sports, while at El Rodeito beach you can go paddle surfing or flyboarding with the company Hollywood Watersports.
Since Banús lies within the district of Nueva Andalucía (link), you are guaranteed to be close to many golf courses. In fact, the mountainous area above Banús is known as "Golf Valley" for having the most prestigious golf courses on the Costa del Sol. If tennis or paddle tennis is your thing, most of the developments have their own private courts, so you can play your favourite sport whenever you want, just by stepping out of your flat. In addition, when it comes to clubs and racquets, Marbella offers a wide range of options.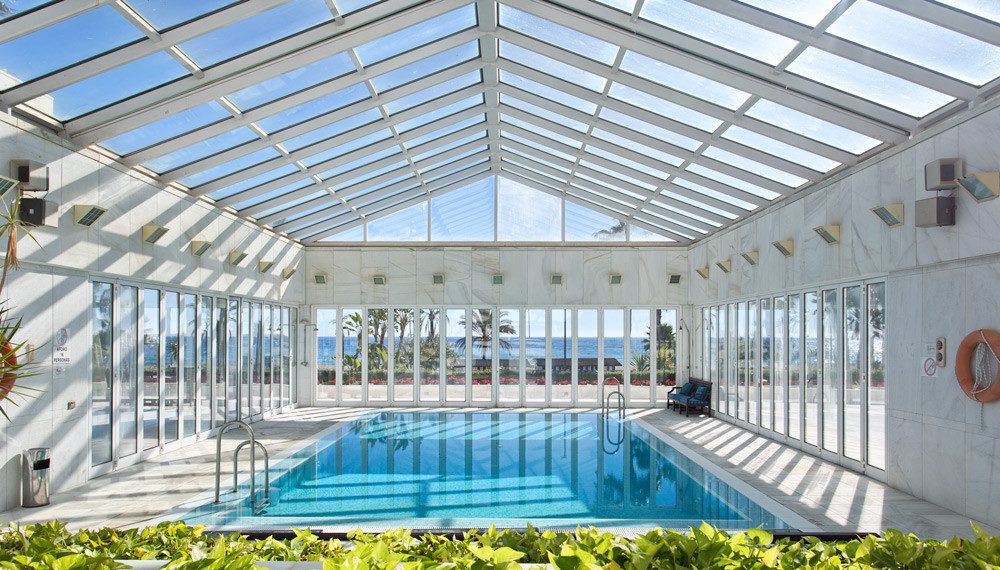 Puerto Banús also has an endless range of wellness centres for keeping in shape. Platinum Fitness & Crossfit, located in the heart of Puerto Banús, offers its users 2,000 m2 of facilities. Here, you can attend personalised training sessions under the guidance of qualified professionals while enjoying unbeatable views of the La Concha mountain peak. In addition, the promenade of Puerto Banús and the adjacent Paseo Marítimo in Marbella offer a lots of space ideal for those who love to go for a walk or run in the open air while enjoying the Mediterranean breeze.
Are there beauty salons in Puerto Banús?
When you think of Puerto Banús, you think of a lifestyle where beauty is a top priority. This is why there is no shortage of pampering facilities in the area. To unwind and relax after a long day's work, Banús has prestigious beauty salons and spas – both within the hotel complexes and on the town's main roads and avenues. One example is Glow Beauty Puerto Banús, which offers a wide range of beauty treatments and surgery.
Is Puerto Banús a family-friendly area?
If you want to enjoy a quiet life in the Banús area, there are many residential options with gardens and swimming pools where the little ones can play safely and enjoy themselves. Residents of Banús benefit from the wide range of schooling options in Nueva Andalucía, with nursery schools, infant schools and secondary schools. Moreover, there are schools teaching in Spanish, English and Swedish. It is also a well-connected area for other prestigious educational establishments in Marbella; the same is true for health and management matters.
Of course, the beaches and the promenade provide plenty of recreational areas where you can always find small playgrounds to play in, or where you can ride a bike or rent a Segway. For teenagers, there are also new-technology game centres such as Top Aviator or Magical 3D Experience. A classic place to enjoy the area with the youngest members of the family is the Cine Teatros Goya, with its international programme that includes films in English in the original version. Needless to say, the shops include large children's and young people's sections. There are also hamburger restaurants, pizzerias and other fun eating-places that are very popular with the youngsters.
How is the Puerto Banús area structured?
Puerto Banús is not just a port. It is a wider area that can be divided into three sub-areas. This gives us a better understanding of its residential dimension and its diverse range of lifestyles. Firstly, we have the maritime area of the port itself; secondly, the urban streets and plazas behind the marina; and finally the two beach sides of the port area along with its exclusive residential developments.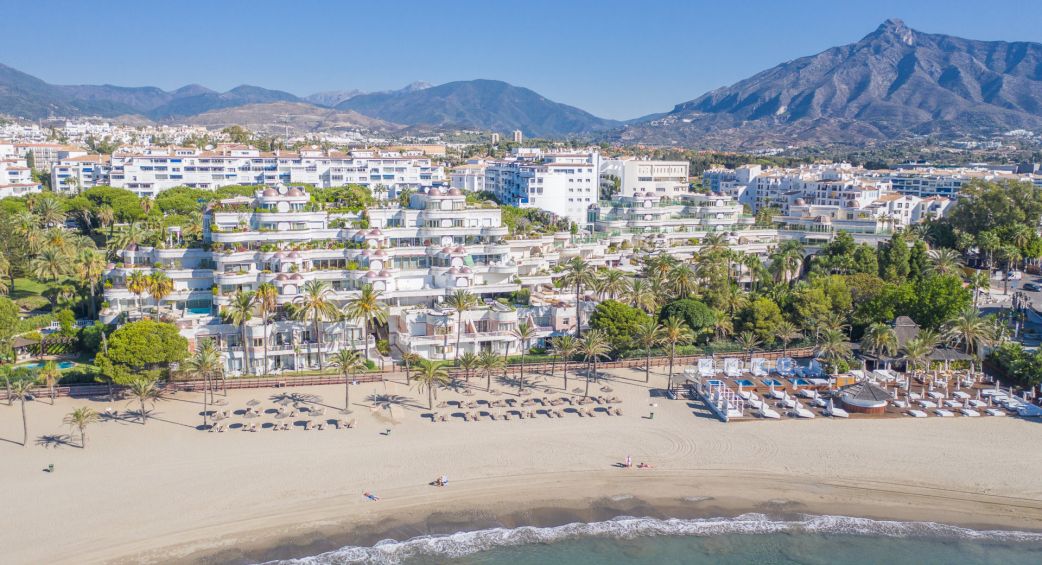 What is the port area of Puerto Banús like? 
The most iconic part of the Banús district is, without a doubt, its fifteen hectares of port area. In fact, the full name of this port is "Puerto José Banús" in honour of its builder. This has certainly been the most iconic feature of Banús since it was first opened in 1970, and this is proven by the fact that it is visited by five million people a year.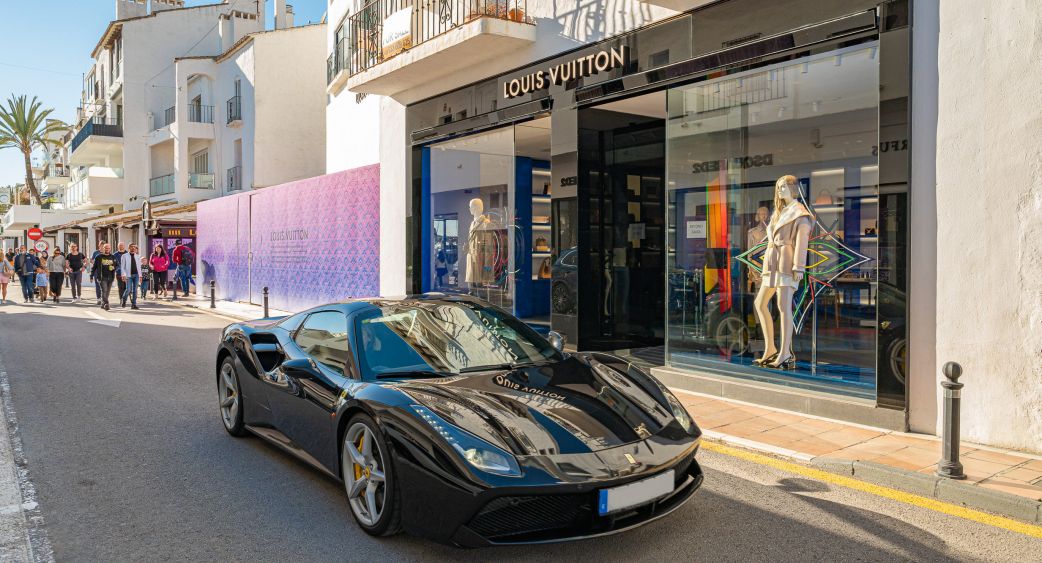 Surrounding this marina is a network of streets lined with the world's best fashion brands and glamorous cafés and restaurants. The buildings are white, with a Mediterranean aesthetic, and are lined with flats with stunning views. The harbour was designed in the French Côte d'Azur style and can accommodate 915 boats. Being one of the most expensive and exclusive in the world, it is also a favourite place for celebrities to shop, stroll or enjoy the terraces.
What is the beach area of Puerto Banús like?
The second most important area in terms of lifestyle in Banús would be the sides of the port and its beautiful beach areas. The first beach in Banús, when coming from Marbella along the promenade, is the beautiful Río Verde, so called because it is the mouth of the river. Not only is there the beautiful coastline, you can also find areas with reedbeds and ducklings, as well as a beautiful wooden bridge. Its residential areas are very quiet, unlike the hustle and bustle of the port. Next would be the Playa de Banús, somewhat livelier due to its beach bars and children's play area, but still with very exclusive and safe residential areas.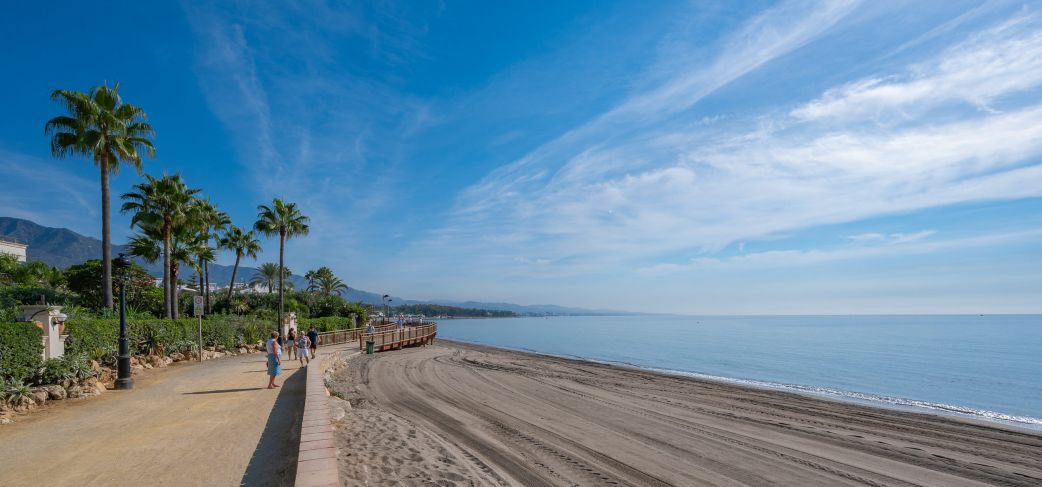 Nueva Andalucía-El Duque beach, considered one of the most beautiful beaches in Marbella, continues along the coastline on the other side of the port. This is followed by El Rodeito beach and, finally, Ventura del Mar beach (which is open to dogs). From here, you enter the area of the Hotel Cortijo Blanco, which is considered to be the territory of another district of Marbella, San Pedro de Alcántara (link). There are first-class residential complexes both along the coastline and further inland.
What is the town of Puerto Banús like?
As well as boats and beach, Banús has an urban area in Marbella that starts just behind the dock. The first avenue that crosses behind the port buildings is Julio Iglesias Avenue. Just past this, there are large pedestrianised areas with beautiful squares such as Antonio Banderas. In this part you will find several shopping centres such as El Corte Inglés, a cinema, car parks and other luxury stores, as well as a number of restaurants with a lively atmosphere. The buildings in this area date from the late 1990s, such as the iconic Tembo with its huge elephant in the windows. Although many of them are in need of some stylistic refurbishment, the quality of the buildings is undisputed.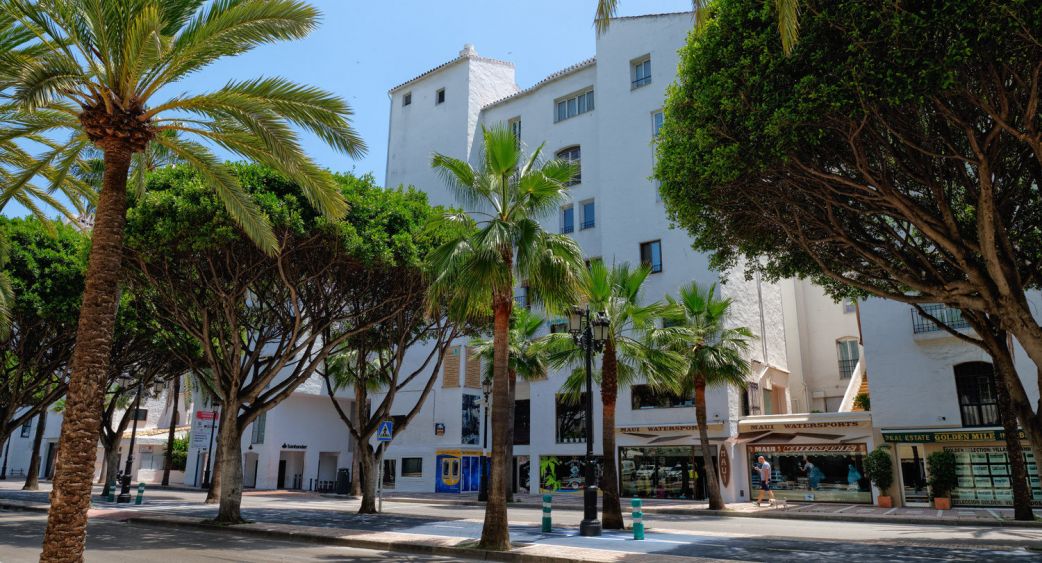 Just past this point, we reach the dual carriageway. Despite being in the inland area of Nueva Andalucía, you can still easily walk to the port from here, which is why it is still considered to be part of Puerto Banús. This area could be said to extend as far as the old bullring, which has now been converted into a show hall (Marbella Arena). This is where people who want a little extra peace and quiet in Banús live and enjoy their holiday rentals.
Which are the most relevant luxury developments in Puerto Banús?
Puerto Banús has become a reference point in the real estate market, because any one of its properties makes for a safe and valuable luxury investment. Puerto Banús Marina is the hub of the Banús area and is where most of the flats for both short- and long-term rentals are located. Also in this area are penthouses with incredible sea views, duplexes located right on the quayside, and so on… There really is a wide variety on offer! This area is perfect for those who want to enjoy all the bustling life of the port while feeling on the front line of entertainment.
Puerto Banús has many luxurious residential developments and large residential complexes where most of the luxury homes in the area are concentrated. These include: Los Granados, La Alcazaba, Playa Rocío, Marina de Banús, Benabola, Gray d'Albion, Playas del Duque, Medina Gardens, Laguna de Banús, El Embrujo, La Herradura, Malibu, Ventura del Mar, Villa Marina, La Isla, Las Mimosas, Jardines del Puerto or Terrazas de Banús. Even though the Banús property profile consists more of flats, La Alzambra and Atalaya de Río Verde stand out in terms of villas.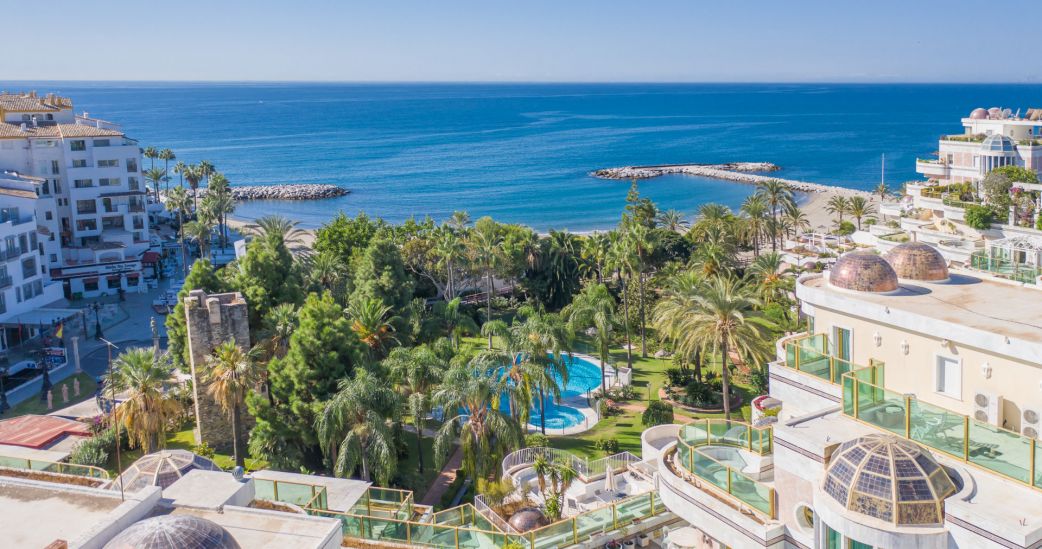 Additional areas of interest would be the surrounding area of the Casino, also in the vicinity of the old Banús bullring (now the Marbella Arena entertainment centre) and the Aloha territory; but we would now be crossing the fine line that separates the Banús fringe from the Nueva Andalucía district.
It is important to highlight that in Banús you will find properties that have all the necessary comforts. Heated swimming pools and spas, gyms, private security, parking, garden areas or direct access to the beach. These are just some of the options available in these incredibly exclusive properties.
Banús, within the Costa del Sol, is certainly ideal for establishing a first residence, owning a holiday property or investing in rental or re-saleable real estate.
How much does a luxury flat or high-end villa in Puerto Banús cost?
The starting price for flats in Puerto Banús is around 400,000 euros, but there is very little on offer in this price range. The possibility of finding a property rises a little at around 500,000 euros, and even more from 800,000 to one million. You can find duplexes and villas from 1.5 million with two bedrooms or more. However, the options start to get more dynamic in the deluxe range from two million and upwards, where the properties are quite exquisite. Naturally, there are ultra-luxury options for six million or more.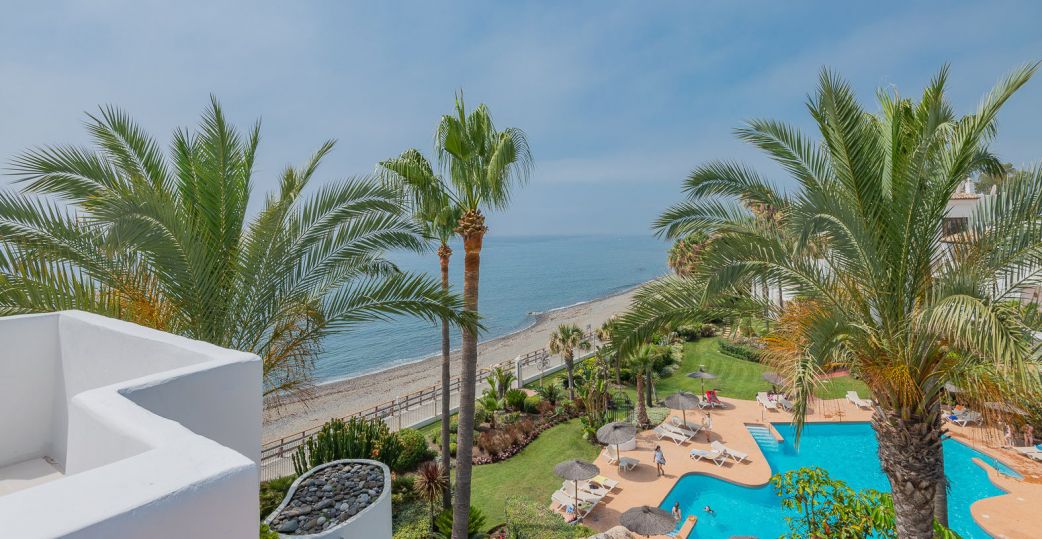 What can we do for you?
At Pure Living Properties we are specialists in the rental and sale of luxury flats and villas in Marbella and, naturally, in the sought-after area of Puerto Banús. With many years of experience in the sector and impressive qualifications in real estate, our professionals will accurately tailor their services to your needs.
We will be sure to find your dream home or your perfect holiday home in this highly valued area. Be aware that this is an area of high demand and low supply, so many owners prefer to offer their selected properties for private sale only. Ask us about our exclusive properties.

Begoña is the Sales Director of Pure Living Properties. Born in Galicia, she moved with her family to England at the age of eight. There she completed her education and then returned to Spain, but this time to the Costa del Sol. An expert connoisseur of the Golden Mile, Puerto Banús and Nueva Andalucía, Begoña is one of the most respected agents in the luxury market in Marbella.
Properties for sale in Puerto Banus