Finca Cortesin
Finca Cortesín is one of the most exclusive and luxurious places in all of Spain and Portugal.
So say the Oscars of tourism.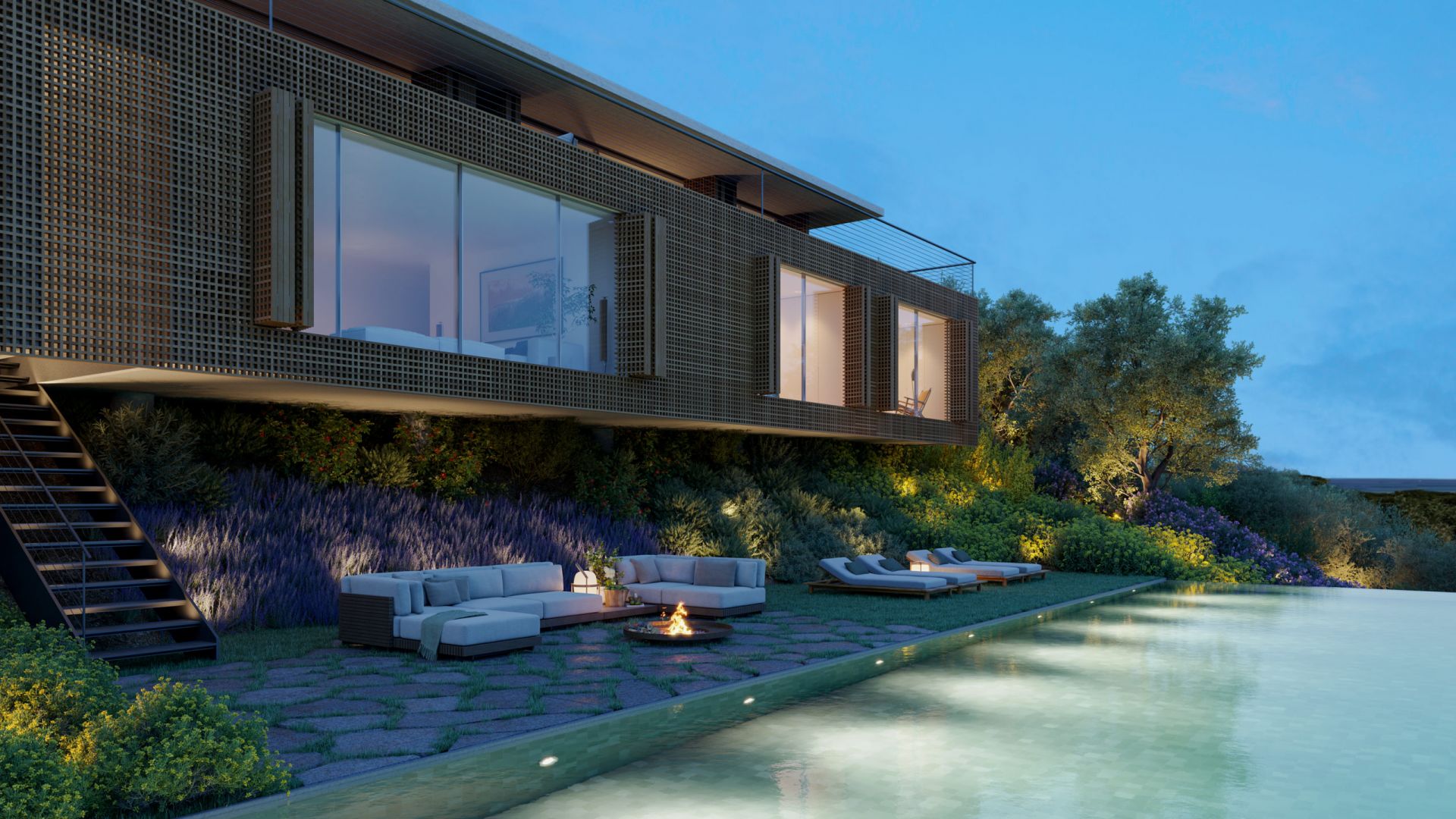 Finca Cortesin
It is an idyllic place that has everything. From single-family homes to a super exclusive hotel that nourishes the rest of the sets with all the services of the best qualities.
Where is finca cortesin?
Its exact location is in Casares, one of the hundreds of wonderful white villages that make up the province of Malaga.
Specifically, it is right between Marbella and Sotogrande. One kilometer from the Mediterranean Sea and at the foot of Sierra Bermeja, the mountainous set of the Costa del Sol.
What Finca Cortesin is and can offer me?
In the center of the whole complex, the most important thing is the hotel.
Immersed in the middle of nature, the hotel is mainly composed of two courtyards of aristocratic proportions. The hotel has a total of 67 spacious, light-filled and perfectly designed suites ranging from 50 to 200 square meters and boasting impressive ceilings up to 4 meters high.
The design of the hotel is a perfect mix between the classic and the avant-garde. It is inspired, as it could not be otherwise, in traditional Andalusian architecture. Exclusivity and luxury, all united in a world apart, where the traditional Mediterranean lifestyle is perfectly combined with the latest in contemporary life: excellent cuisine, impeccable service and an unparalleled atmosphere of peace and tranquility.
23,000 m2 of perfectly maintained gardens, a spa that offers the best in Thai treatments with the greatest luxury, up to four swimming pools, tennis and paddle courts, a spectacular beach club of 6,000 m2, exquisite gastronomic options, all in a serene, elegant and refined environment; of course surrounded by what is considered the best golf course in all of Europe. Finca Cortesin is a destination that will leave you wishing you could stay forever.
Can I live in Finca Cortesín?
Living in Finca Cortesín is a dream, but it can perfectly come true. Around the hotel and the different holes of the golf course you can find different villas of all styles.
It is a set of incomparable villas meticulously designed by prestigious architects such as Miguel Olazábal or José María Sierra.
Each of these villas has its own individual plot, private pool and garden. All built with the best qualities and adapted to the most innovative architecture.
A unique project that combines luxury with beauty and comfort. A set of villas that leave nothing to chance.
If you want to know the properties we currently have in Finca Cortesín visit this link.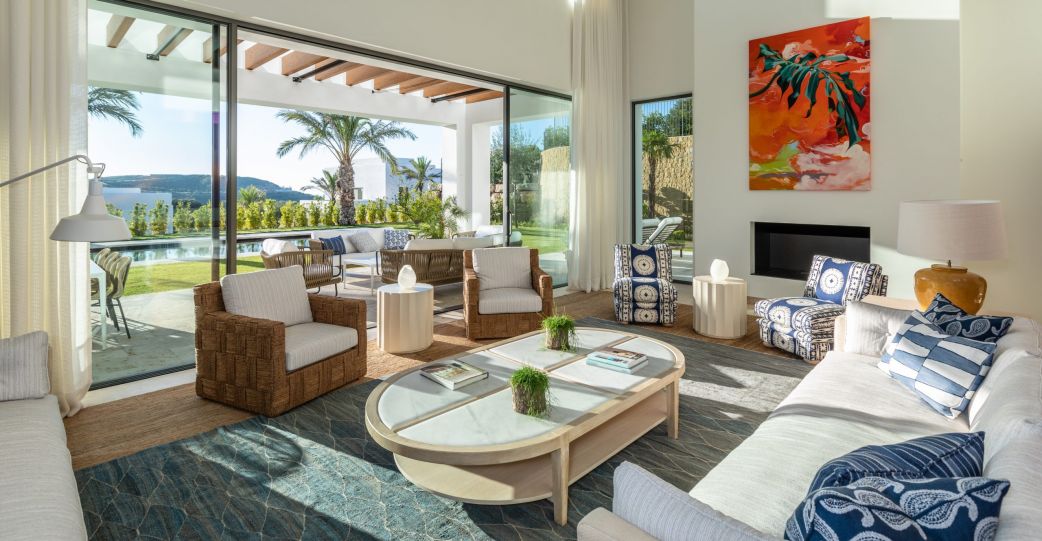 What are Benefits of living in Finca Cortesin?
"A real luxury, not taking care of anything." That is the maxim of Finca Cortesín and its politics.
With absolutely all the benefits of living in a luxury hotel, they take care of putting absolutely everything at your fingertips.
24-hour concierge service, interior design, housework, landscaping, maintenance… With just one call they can put absolutely all the services at your fingertips.
Another benefit of buying a property in this area is that you can enjoy absolutely all the services that the hotel has with incredible discounts. Spa, hairdresser, sauna, swimming pools… Everything at Finca Cortesín is at your fingertips.
Where to eat in Finca Cortesin?
Wherever you look at Finca Cortesin, luxury is all around you. And as far as gastronomy is concerned, it could not be less.
The culinary offerings of Finca Cortesin are very varied and with a level worthy of Michelin awards.
Don Giovanni
Awarded 2 Soles in the Repsol Guide, and elected best Italian restaurant, Sicilian chef Andrea Tumbarello continues to receive awards bringing to Finca Cortesin the authentic taste of Italian cuisine.
You can book at Don Giovanni Restaurant by visiting this link.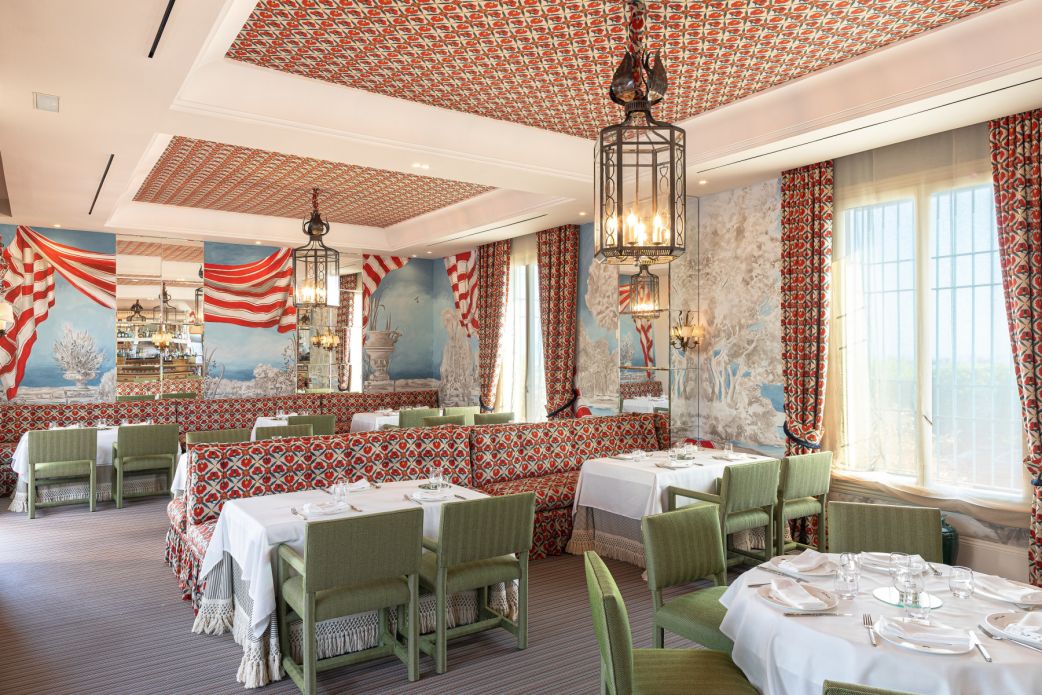 The garden of Lutz
It is undoubtedly the ideal place for those who prefer classic Spanish food.
The main objective of chef Lutz Bösing is to harmonize the classicism and modernity of Spanish cuisine.
You can book and taste their magnificent dishes by visiting this link.
Rei
Its cuisine is characterized by offering Asian dishes along with others arising from the encounter between Japanese and Mediterranean cultures.
If you want to know more about the magnificent dishes that this restaurant can offer you, visit this link.
Bar Azul
The main attraction offered by this restaurant is that you have its service at any time of the day and night. It is a careful selection of Spanish tapas, sandwiches, salads, fruits… And also of the most classic cocktails.
if you need more information or want to book a table, visit this link.
What sports can I practice at Finca Cortesin?
In Finca Cortesín you can practice different sports. You can use the gym offered by the hotel facilities, swimming pools, tennis and paddle tennis courts… But, if we have to highlight any sport par excellence, without a doubt it is golf.
Finca Cortesin is the most important golf course in Europe. One of the most awarded fields in the world and through which numerous celebrities such as Barack Obama have passed.
Practicing sports in Finca Cortesín far from becoming an excuse is a real luxury.

 Are there Beaches & Beach Clubs in Finca Cortesin?
Being located on the Costa del Sol and within walking distance of the beach, Finca Cortesin even has its own beach club. A place with Balinese beds where you can enjoy a fantastic day at the beach with all the luxuries you can imagine. Do not forget to visit the extensive sandy beaches near Finca Cortesin, such as Playa Chica, Playa de la Sal or the majestic area of casares beach.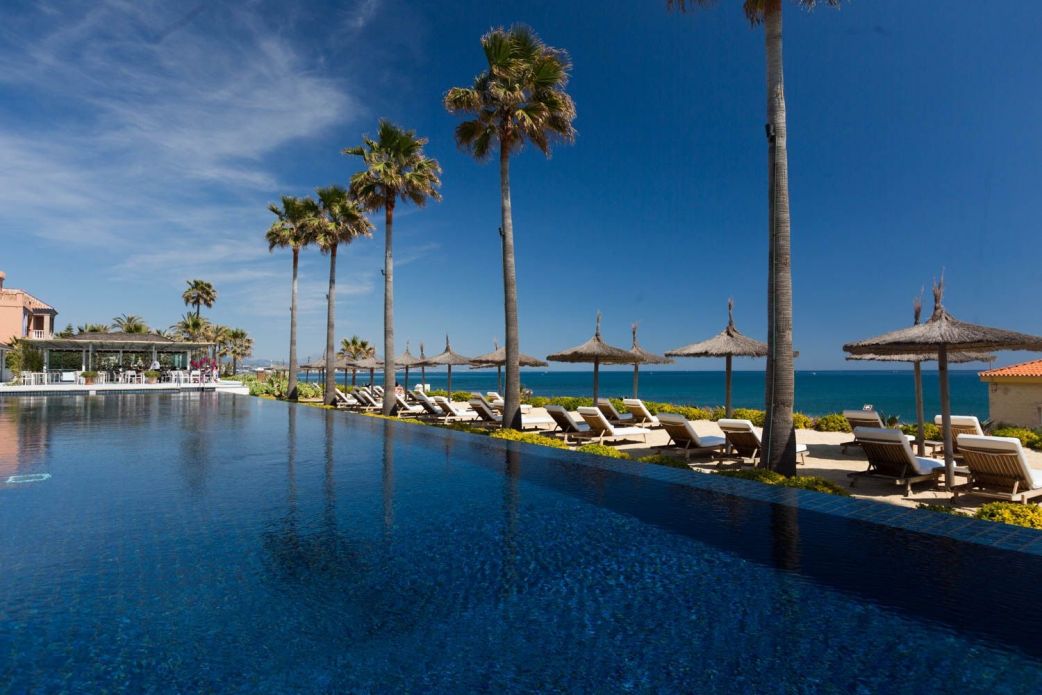 Are there Schools near Finca Cortesin?
In Finca Cortesin, although less common, there is also space for the little ones.
With specific tennis and golf lessons for children, there are also some of the most exclusive schools around the area.
The John XXIII Diocesan College is one of them. It is a private school with the best qualities and with numerous extracurricular activities such as music and dance.
We can help you
In Pure living properties we have experts who know perfectly each of the properties available in Finca Cortesin. They can help you find the ideal home. Contact us for more information.

Begoña is the Sales Director of Pure Living Properties. Born in Galicia, she moved with her family to England at the age of eight. There she completed her education and then returned to Spain, but this time to the Costa del Sol. An expert connoisseur of the Golden Mile, Puerto Banús and Nueva Andalucía, Begoña is one of the most respected agents in the luxury market in Marbella.
Properties at Finca Cortesín