Gray D'Albión
An imposing building of arabesque architecture and majestic luxury, Gray D'Albión is considered one of the iconic symbols of Puerto Banús. Situated at the official entrance to this port centre,…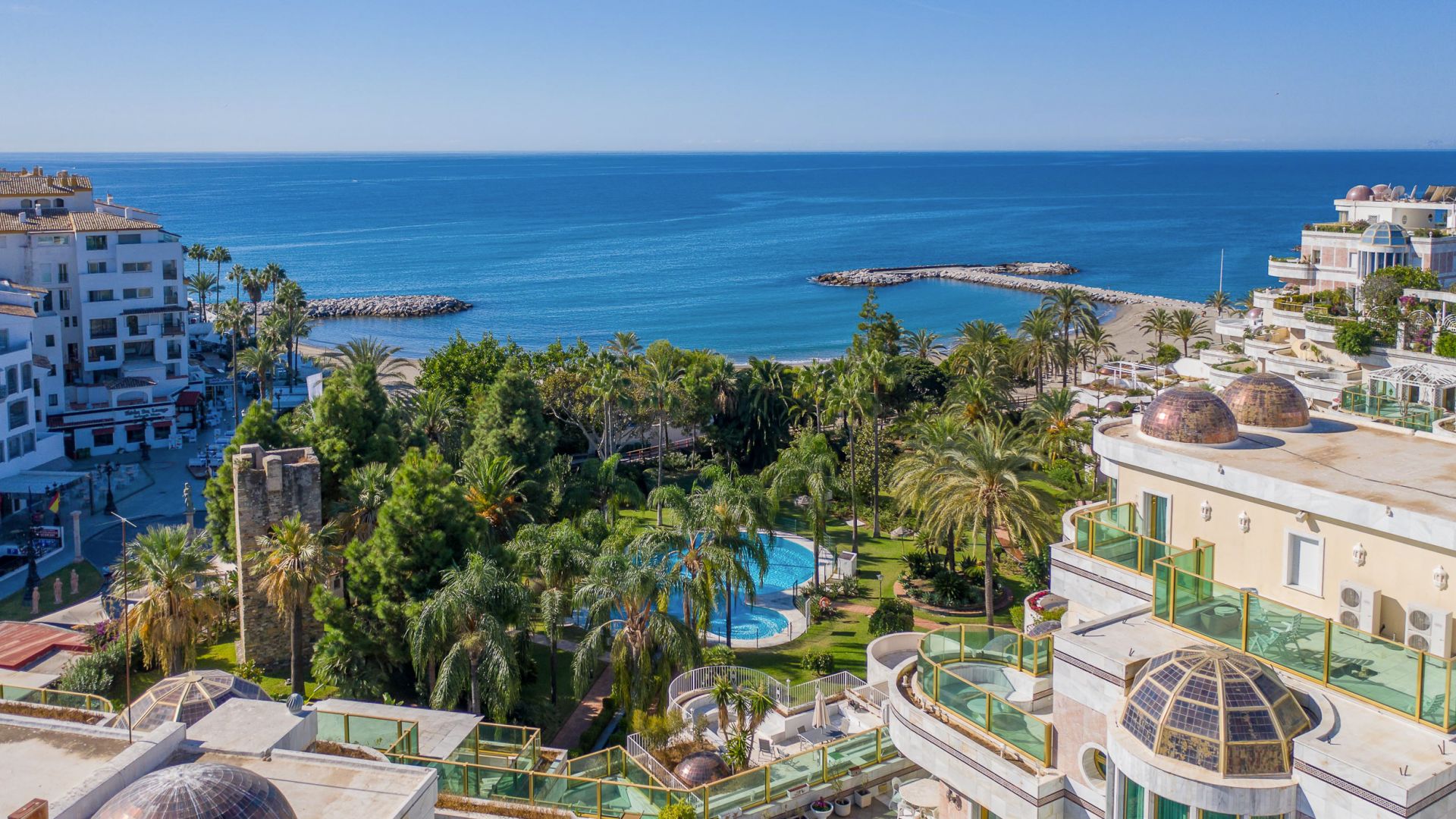 An imposing building of arabesque architecture and majestic luxury, Gray D'Albión is considered one of the iconic symbols of Puerto Banús. Situated at the official entrance to this port centre, Gray D'Albión steals the show with its sublime entrance reception.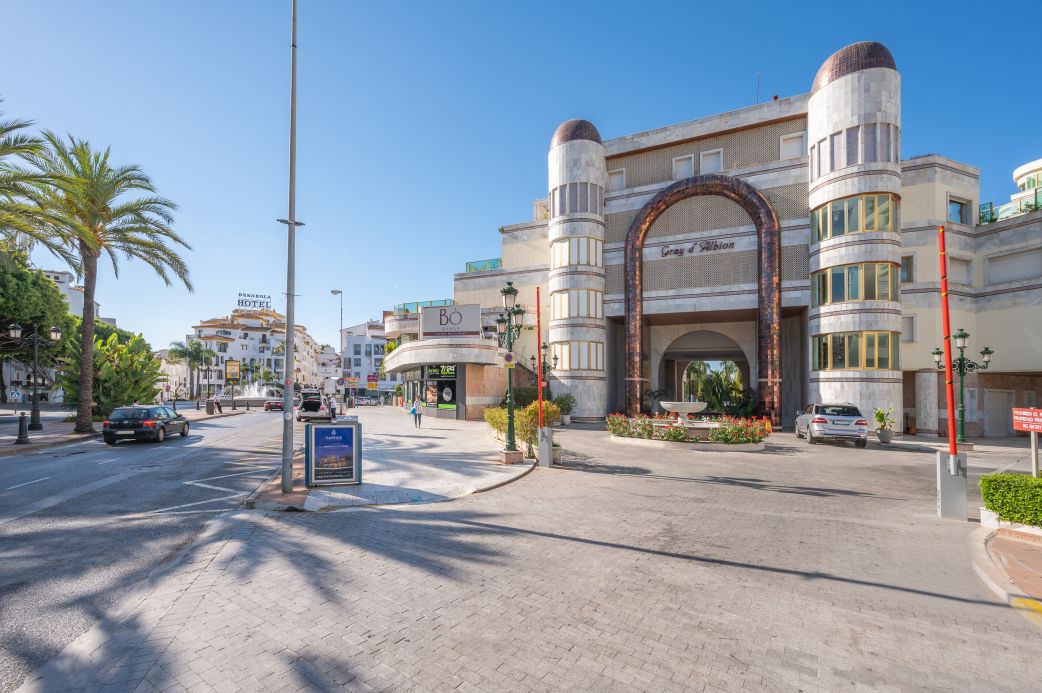 Gray D'Albión is ideally located second line beach with sea views from all properties. This exclusive development is famous for its Moorish architecture and beautiful tropical gardens with communal swimming pool, fountains and waterfalls.
Most of the flats and duplexes feature high quality marble finishes and spacious terraces overlooking the garden and pool, as well as Hispano-Arabic elements.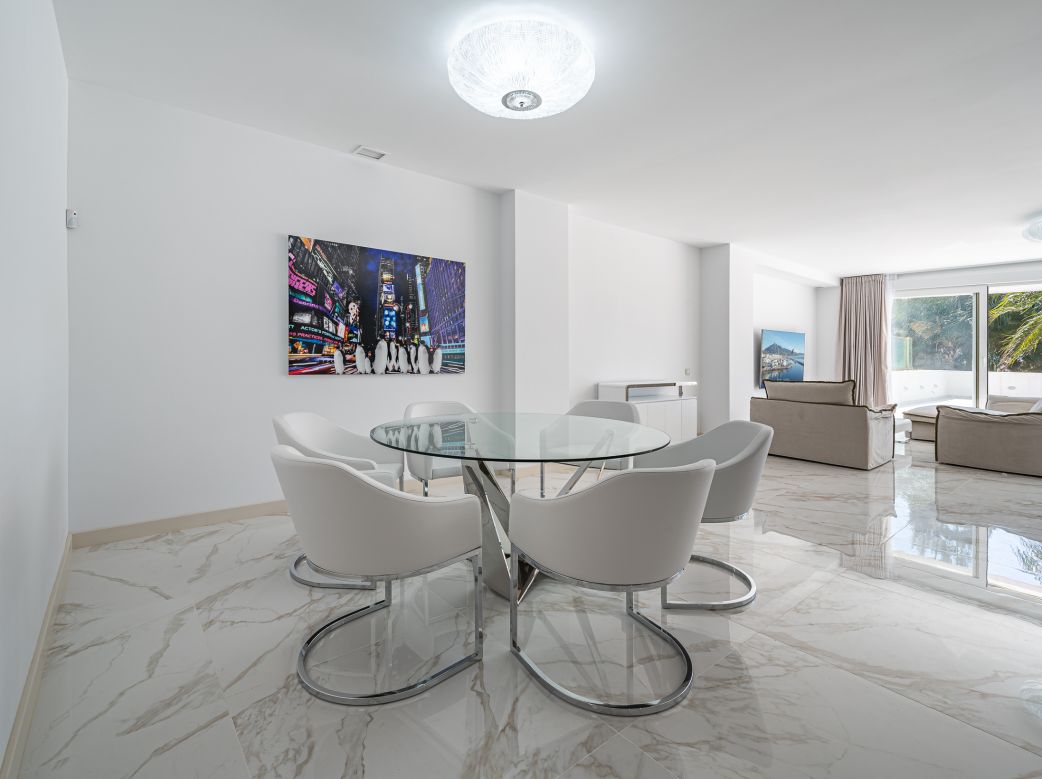 This prestigious frontline beach complex is comprised of a combination of luxury flats and penthouses enjoying beautifully landscaped gardens, a large swimming pool and direct access to the promenade.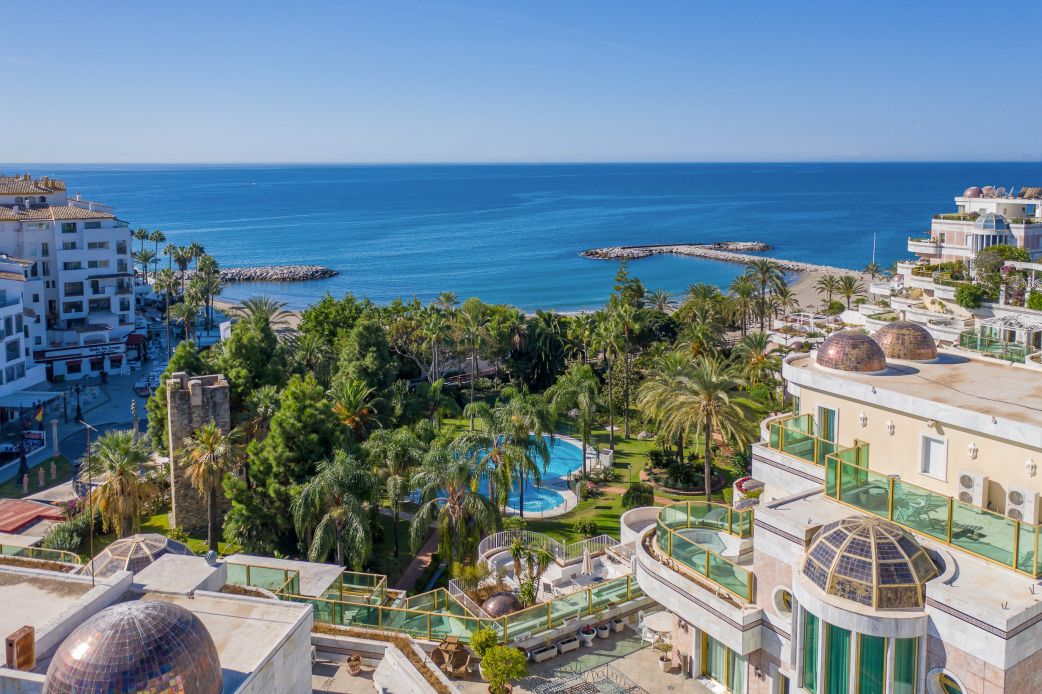 We enjoy complex Moorish architecture that tantalises all the senses as we pass through. Sound of fountains, domes and vaulted arches.
The allusion to an oasis must be the beginning of the Arab garden, the oasis, which offers the Bedouin the aesthetic pleasure of chiaroscuro, presenting itself as a wide black band on the luminous horizon, and then, when he takes refuge under its palm trees, it will fill the rest of his senses with the freshness of its shade and variety of flowering plants and palms.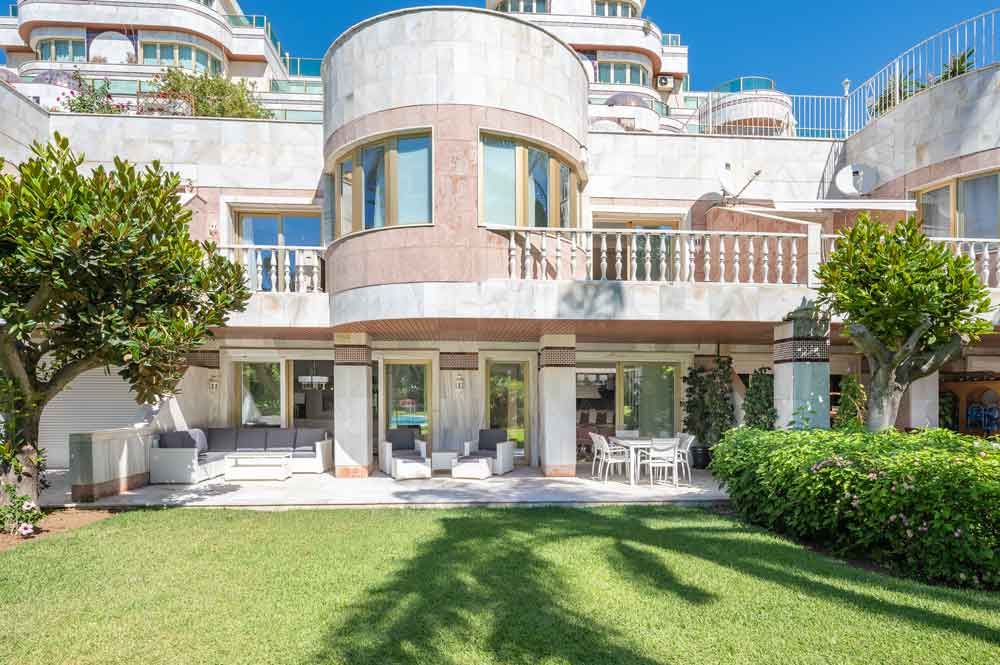 The luxury community of Gray D'Albión is gated, with 24 hour security, as well as underground parking for the owners' total peace of mind.
Surrounding this majestic building is the glamorous Puerto Banús, known for its shops, restaurants, bars and above all its marina where the most luxurious cars and boats ever seen parade.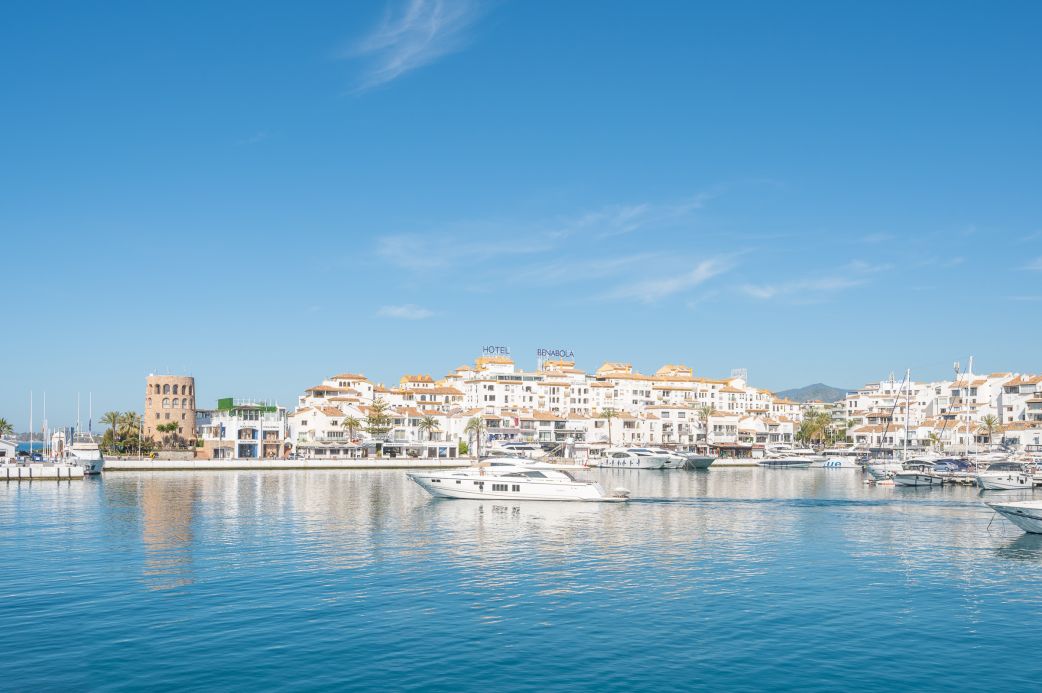 Julie Cavro is the Marketing Director at Pure Living Properties. She is responsible for all multi-channel marketing actions in constant coordination with the other departments of the company with the sole objective of obtaining the best results for our clients.