La Virginia
Welcome to urbanization La Virginia. A beautiful residential area of the most exclusive and one of the most charming corners of Marbella and the entire Costa del Sol.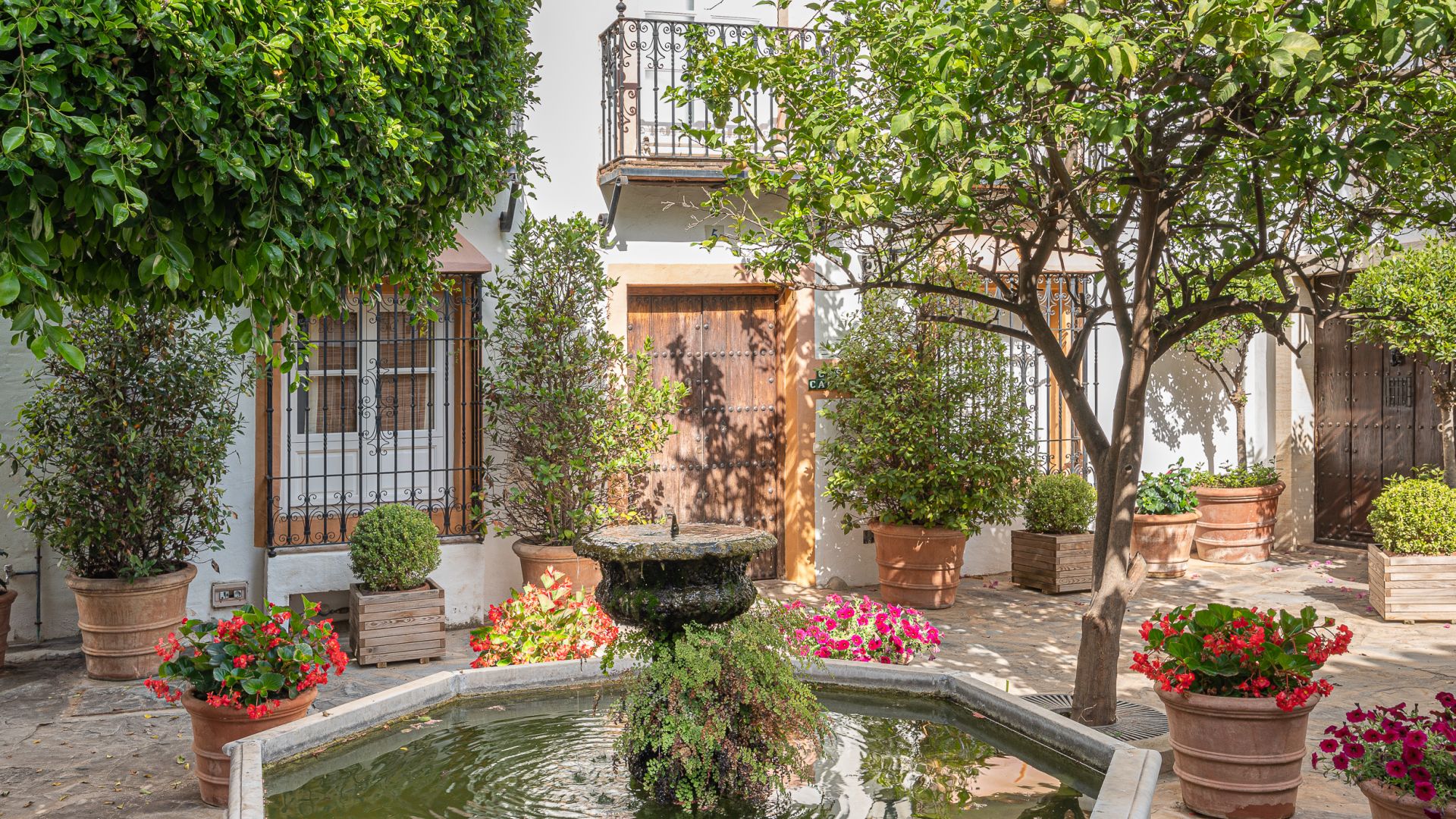 La Virginia
Built in the mid-70s for all people who wanted to avoid the hustle and bustle of a city that was in full expansion, as a refuge of calm and rest, La Virginia is a magical and intimate place where every alley transports you to the most idyllic Andalusian town. Without a doubt an urbanization with a unique personality.
The complex was designed by the Spanish architect Juan Manuel Figueras and consists of 60 homes, all different from each other. Its cobbled streets and small fountains in public spaces are reminiscent of a typical Andalusian village. The owners who reside in this urbanization form a harmonious and bohemian community of neighbors who take care of and preserve the beauty of every corner. Even the president of the community is considered the mayor of La Virginia.
Where is La Virginia?
The Virginia is located in the northwest area of Marbella's Golden Mile. This urbanization is a few minutes drive from the center of Marbella and with direct access to the national road, which makes it well connected to Puerto Banús and the rest of the activities you can find in Marbella. The area in which La Virginia is located is very quiet and perfect to enjoy a family vacation. The urbanization has very well maintained gardens full of flowers, perfect for relaxing or for some exercise. There is also a restaurant in the urbanization, so you won't have to go out if you don't want to.
La Virginia is a perfect place for those looking for a quiet and relaxing holiday in Marbella or who want to live in a harmonious and peaceful place.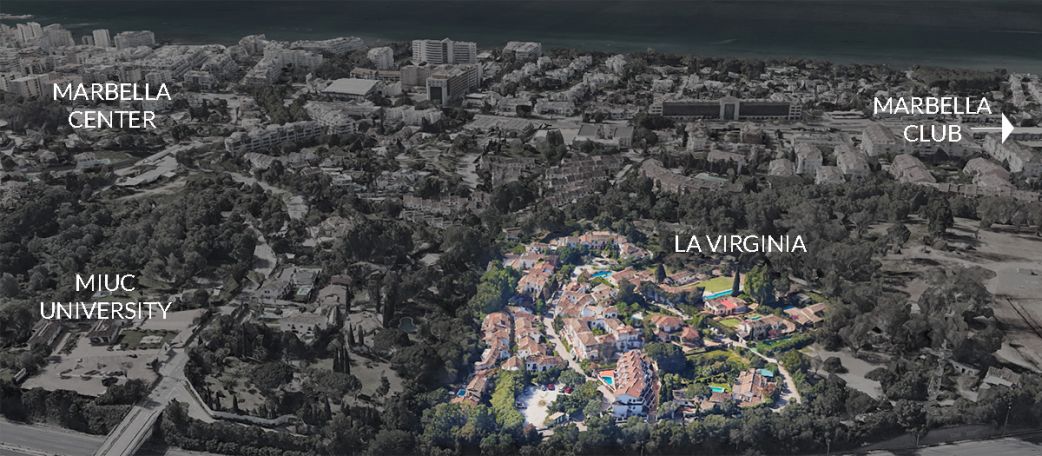 What is inside the urbanization La Virginia?
When we say that Urbanization La Virginia is a small town, it is not an exaggeration.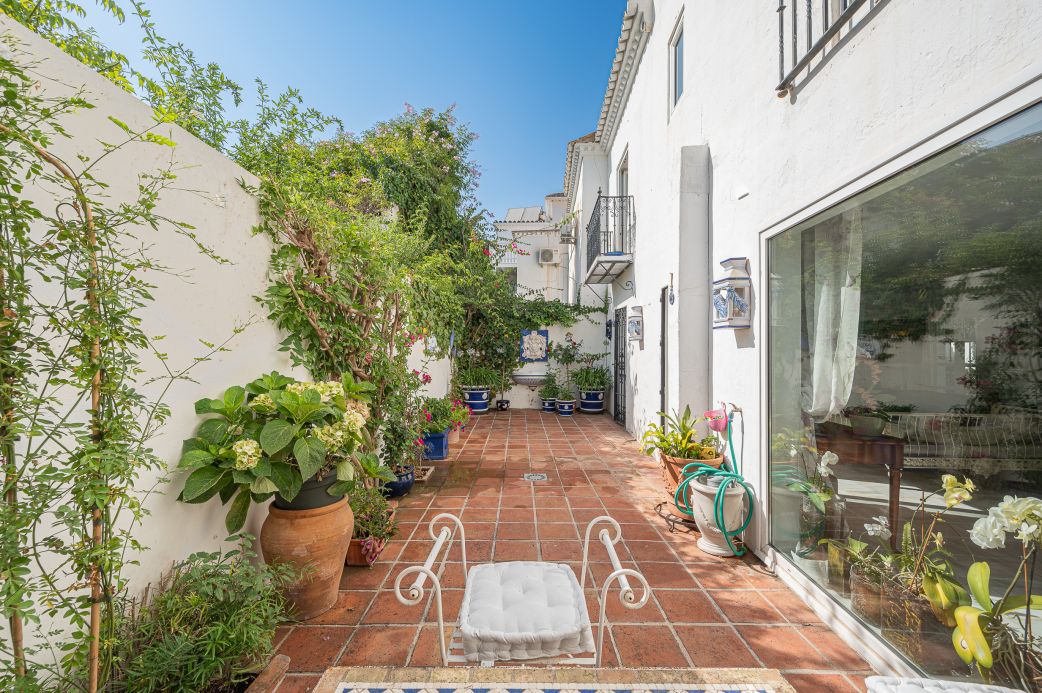 A hermitage with a lot of charm.
The urbanization La Virginia even has its own hermitage where you can celebrate small events, such as intimate weddings, but with a lot of charm. It is a perfect place for those looking for a unique and unforgettable experience.
The hermitage is surrounded by a beautiful natural landscape, and numerous fountains and streets with an Andalusian style. Which makes it ideal for taking unparalleled photos.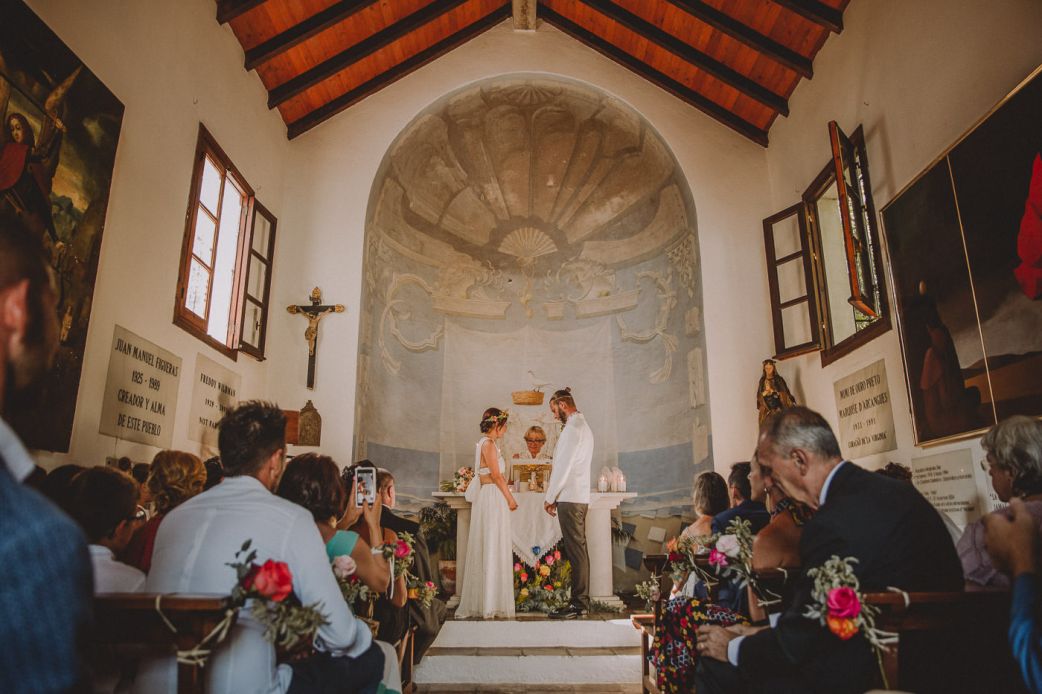 Does La Virginia have Restaurants?
The restaurant La Virginia has been open for more than thirty years and is known by all the inhabitants of Marbella. It offers typical Spanish food, but is adapted to the tastes of the neighbors, most of whom are of Belgian nationality. The food is Spanish, and especially with typical Andalusian dishes. The restaurant is located in the middle of the urbanization, and has around the walls full of colorful flowers and fountains that give a relaxing and unique atmosphere. Eating in this restaurant is a real wonder
Is La Virginia a gated Urbanization?
The Virginia is a very safe urbanization. It has a security guard in its facilities, and its location in one of the quietest areas of Marbella. This makes the urbanization ideal for those looking for a relaxed place to spend the holidays or as a second residence.
La Virginia is located on the golden mile of Marbella, it is a very busy area and with numerous services and establishments around. You can find more information about the area through this link.
What to do in La Virginia?
The urbanization La Virginia even has its own annual events. In spring, in the middle or end of May, a craft market is held through the streets of the urbanization. It is a very nice and quiet place where you can buy local and artisan products. The stalls are varied and there is everything from home décor material to souvenirs. It's a good place to hang out and get to know the neighbors.
Walking around La Virginias Street is a real relaxing experience. You will find small altars and statues in many corners , beautifull flowered streets with benches. Fointains with fishes to sit on their corners. Areas with shades and Its common areas are so characteristic and so well cared for.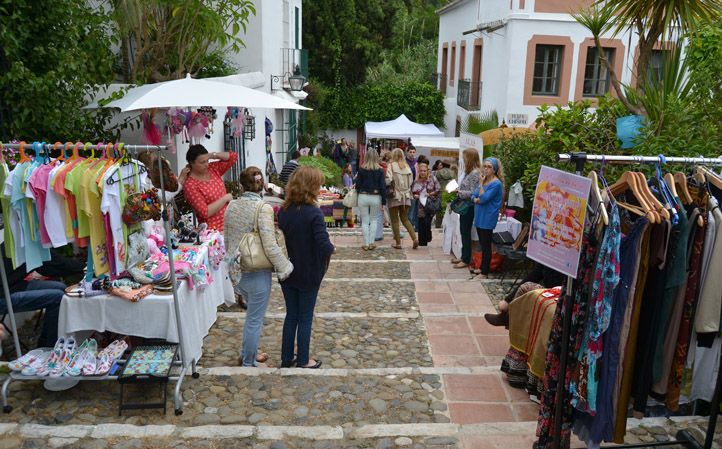 How are the Properties of Urbanization La Virginia?
This Andalusian-style village comprises 60 homes, all totally different from each other. These houses are built with natural materials, such as terracotta floors, wood carpentry and marquetry, Arabic-style tiles, marble and white lime walls.  These aspects make the properties more fresh durign summer months. All this gives the house a very traditional and Mediterranean look. Definitely if you like the Andalusian style, and the Mediterranean aesthetic, urbanization La Virginia is your place. In the last years, this urbanization has been very apreceated by international buyers who have brought many properties, renovated them internally and refurbished.  A couple of properties also have  sea views.
La Virginia Town Houses
From the beautiful fountain that presides over the square, we come into a spacious living room that we see in this semi-detached house.
It isn't only the traditional kitchen, fully furnished and the dining area with access to a classic Andalusian patio, making this residence a cozy and unique place.
On the top floor, we find a spectacular glazed living room, with a wooden beamed ceiling that leads us to a solarium terrace. View property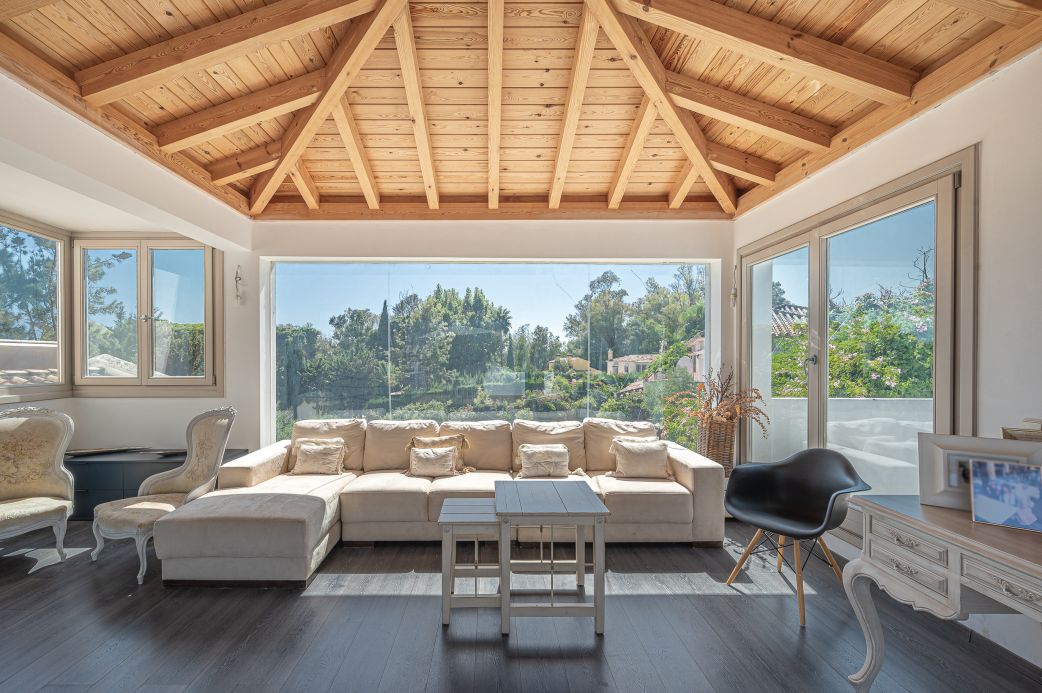 An old gate gives way to a semi-detached house with its own personality.
Large windows, open spaces, with shiny marble bathrooms and water basins that reflect a classic character.
The living room combines a space with a fireplace and stone columns with access to a private terrace where you can eat in different seasons of the year.
Cobbled squares, fairytale corners, cobbled alleys… surround you in endless plants, pots and vibrant flowers, full of colour. View Property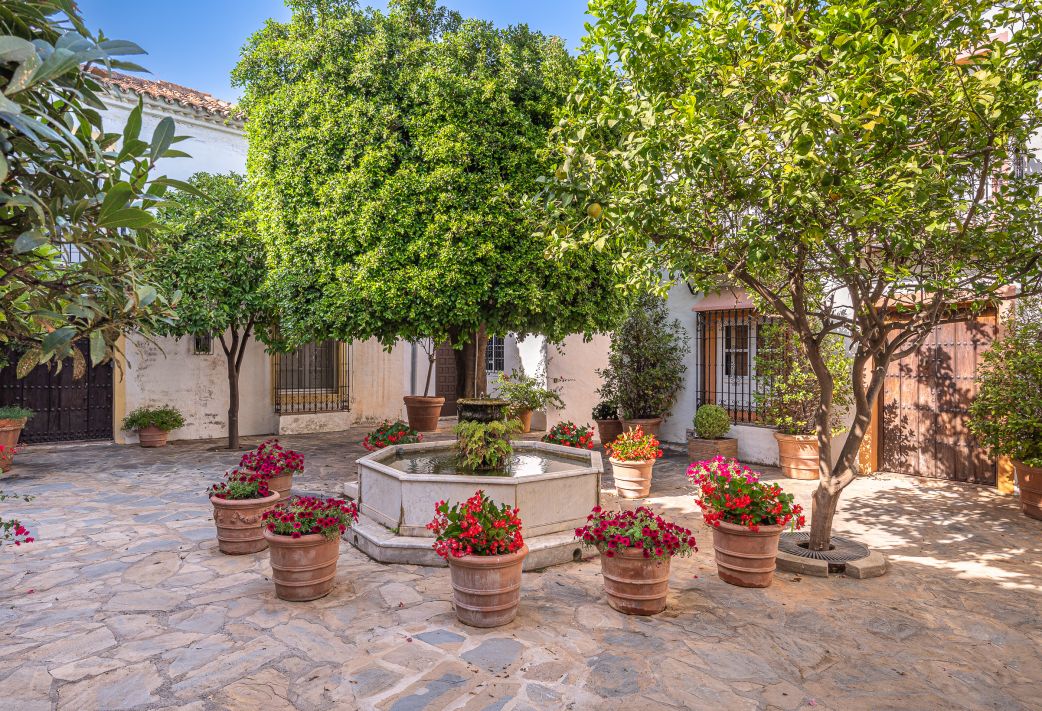 Is La Virginia Family Friendly?
La Virginia is perfect for Children. This closed urbanisation may have children running around with no risks of cars.  Schools are http://www.colegiolalatina.esvery close such Swans Schools , La Latina on nurseries such as Moonlighting, or Marbella Party.
We also find Marbella International University Center, an excellent university that offers degrees in Political Science, Communication, International Business and Advertising and Marketing, giving the opportunity to study any of them in English or Spanish.
Without a doubt it is an urbanization worth visiting. We currently have different properties available in Pure Living available for sale. If you need more information, do not hesitate to contact us.

Begoña is the Sales Director of Pure Living Properties. Born in Galicia, she moved with her family to England at the age of eight. There she completed her education and then returned to Spain, but this time to the Costa del Sol. An expert connoisseur of the Golden Mile, Puerto Banús and Nueva Andalucía, Begoña is one of the most respected agents in the luxury market in Marbella.
Properties in La Virginia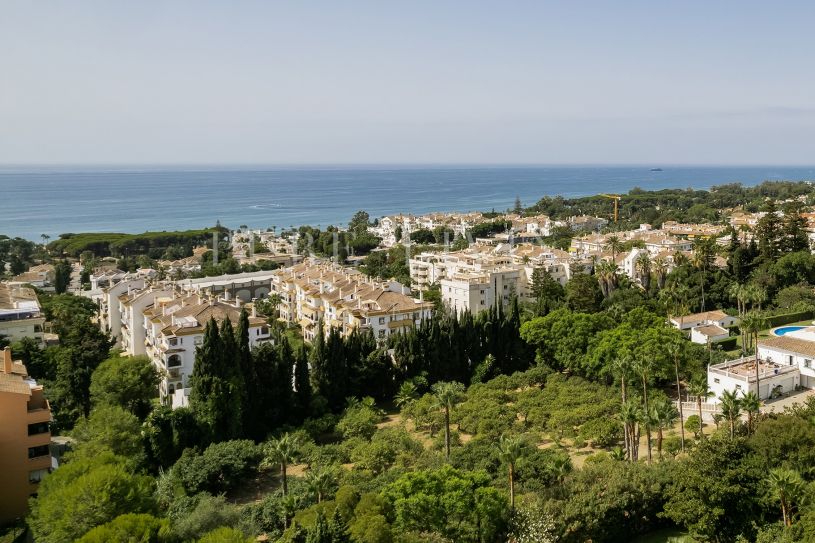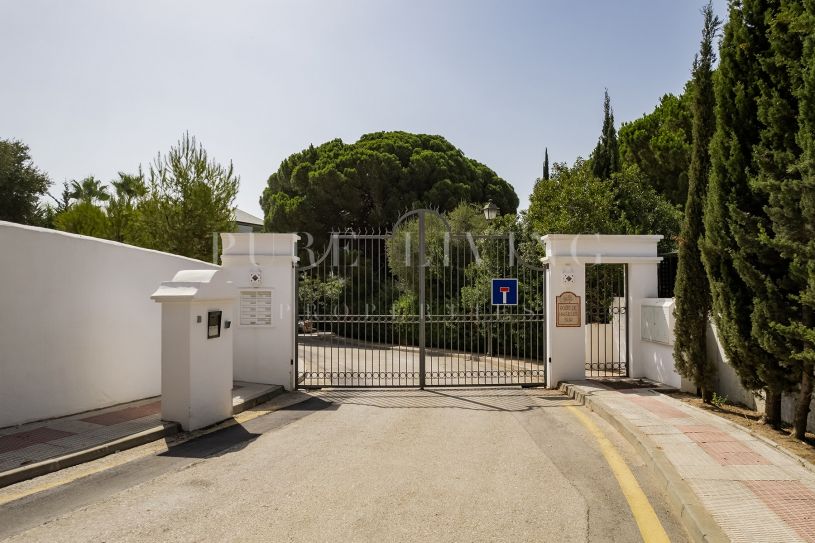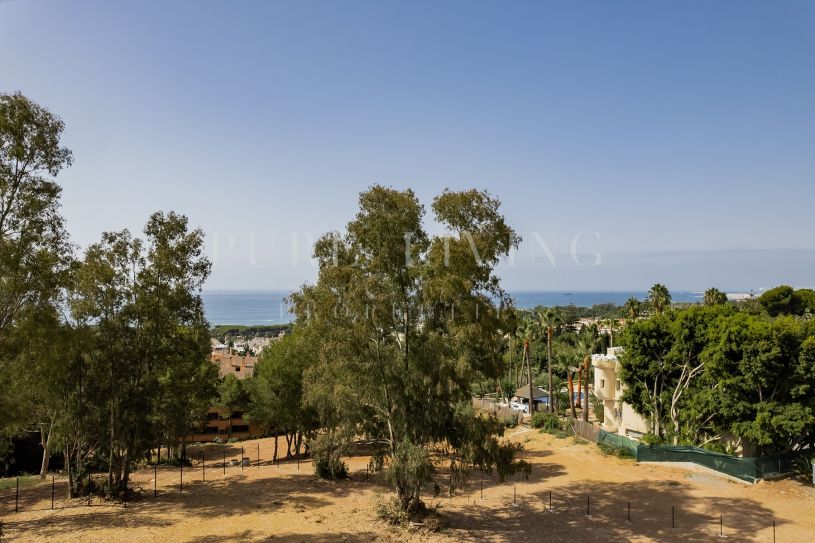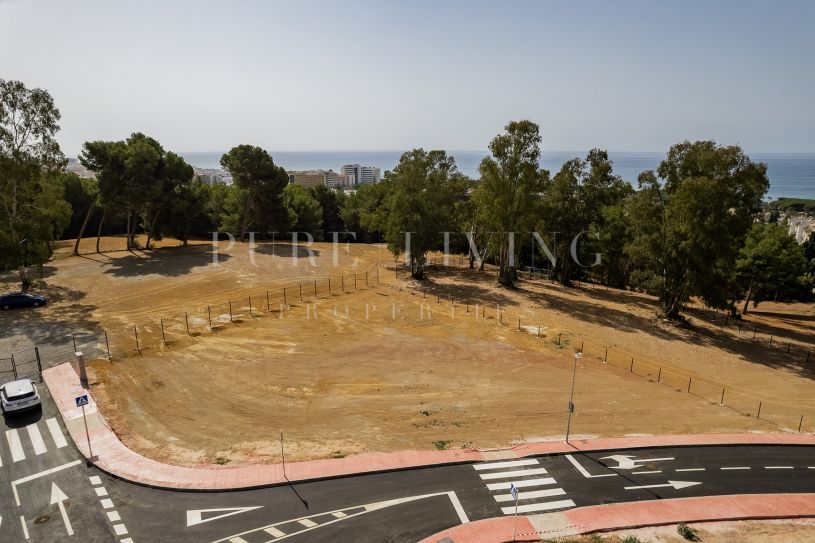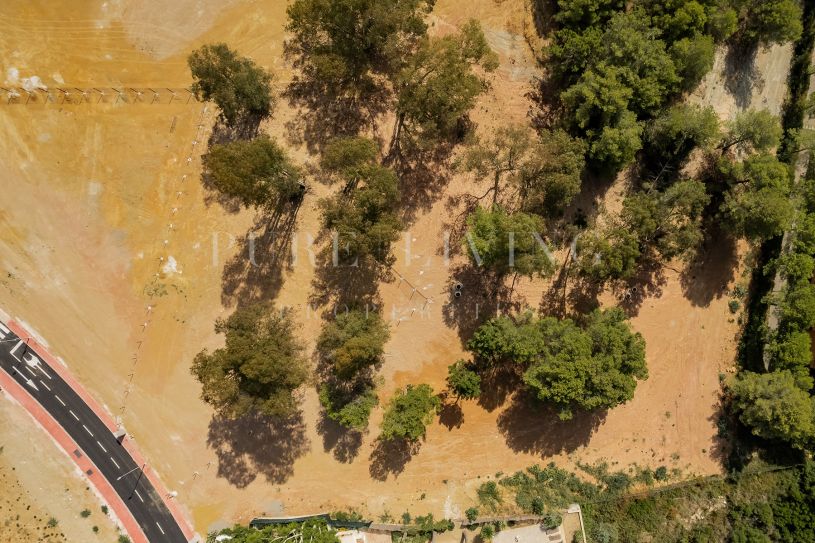 La Virginia - Marbella Golden Mile
PLP05592
1.300 m² Plot
1.300.000 €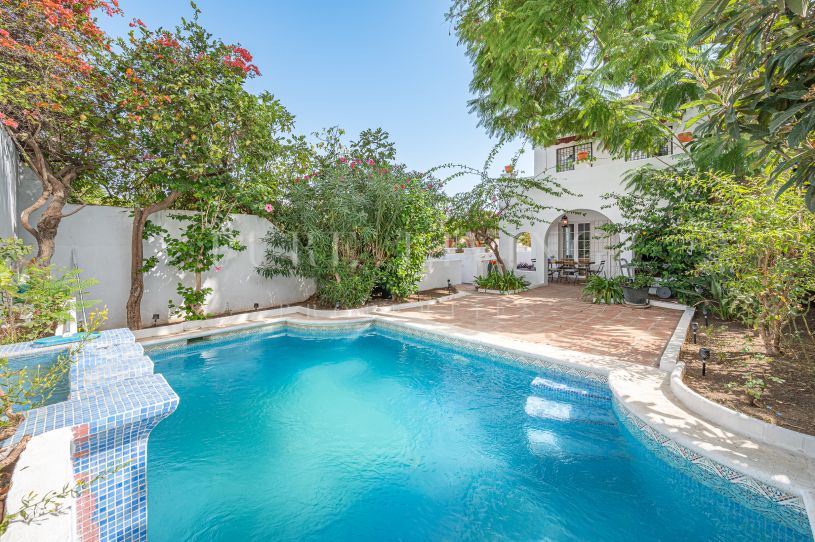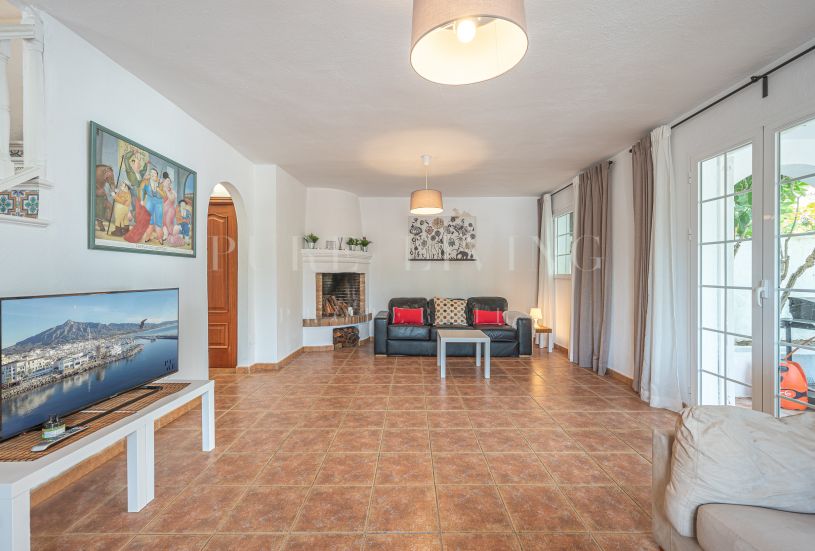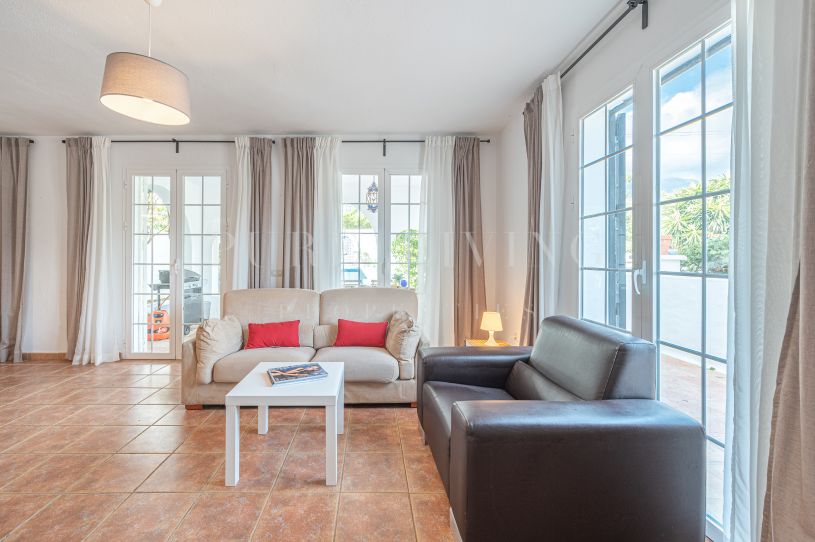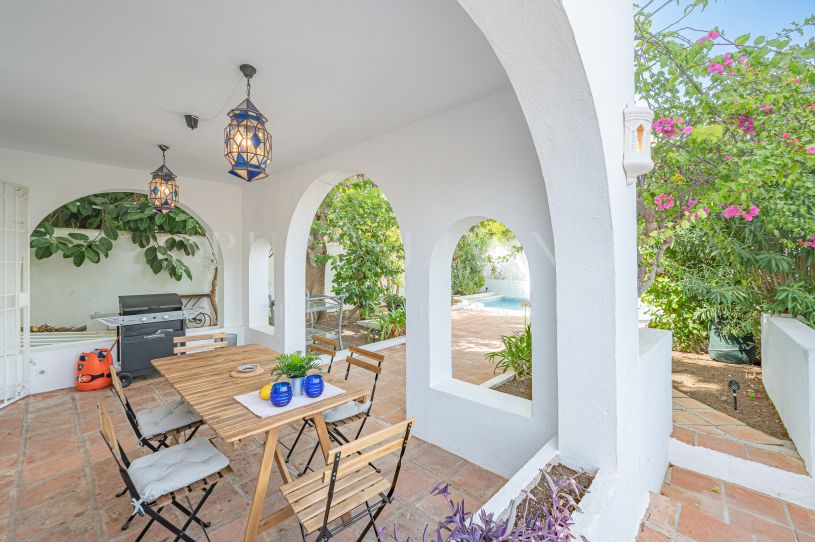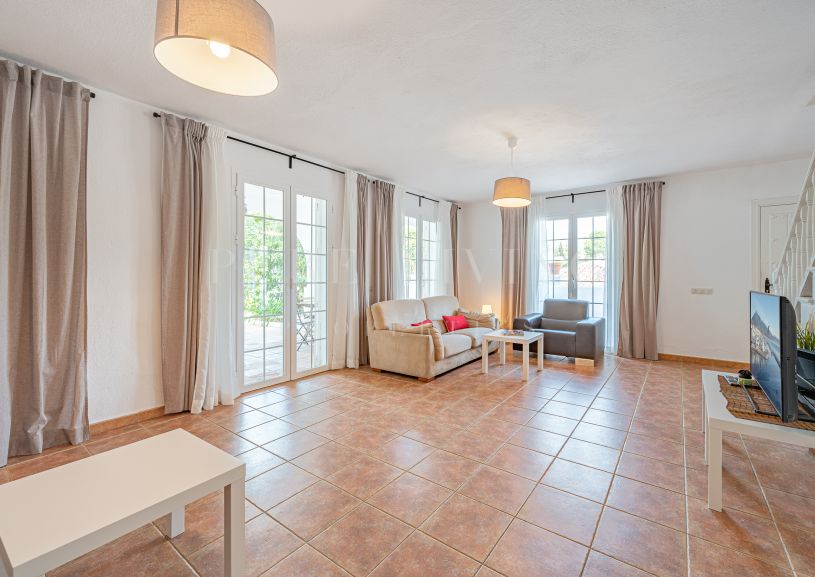 La Virginia - Marbella Golden Mile
PLP05527
4 Beds
4 Baths
246 m² Plot
950.000 €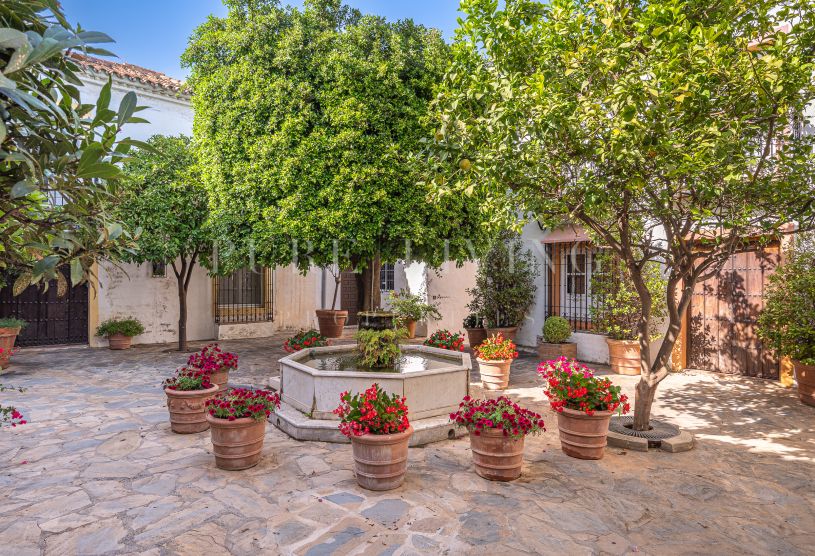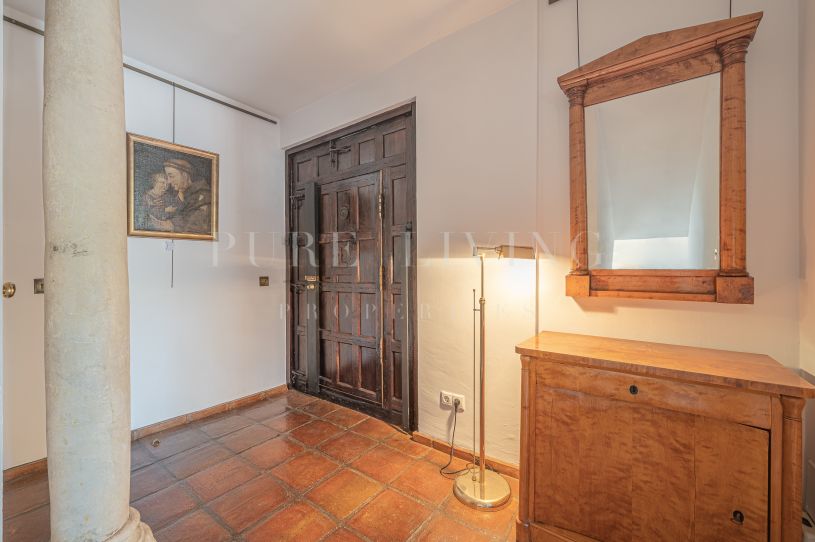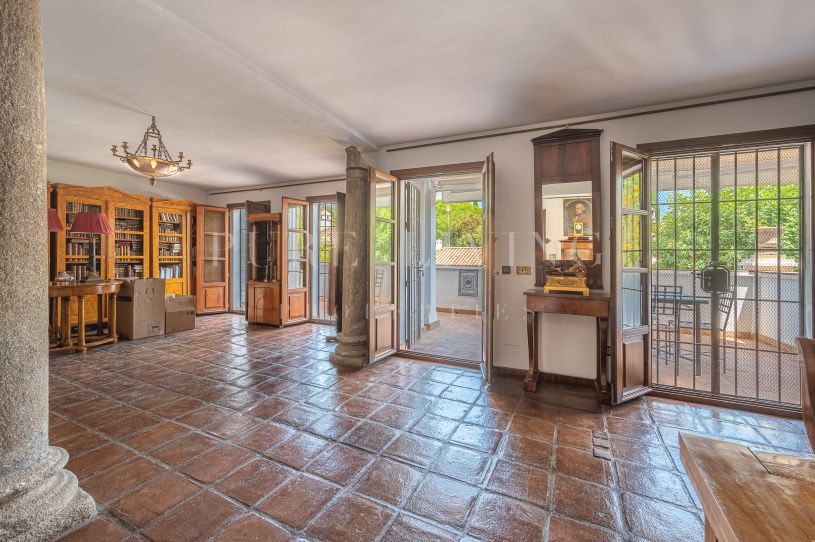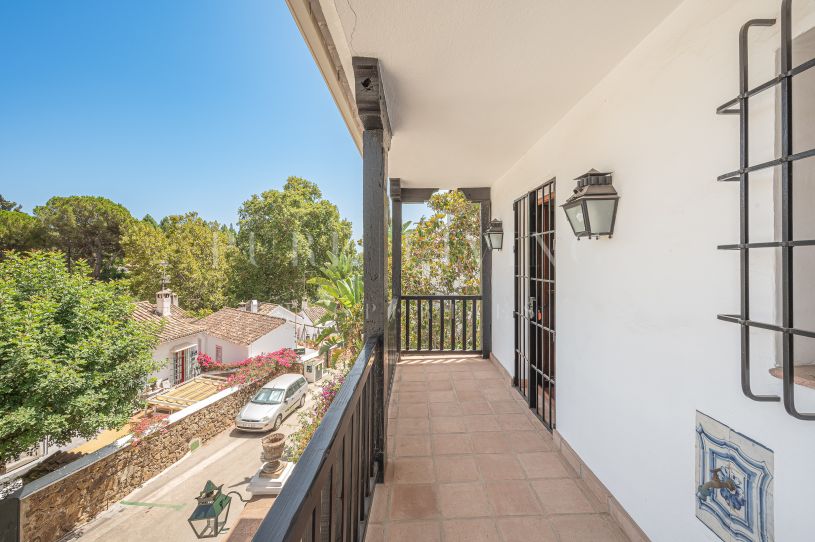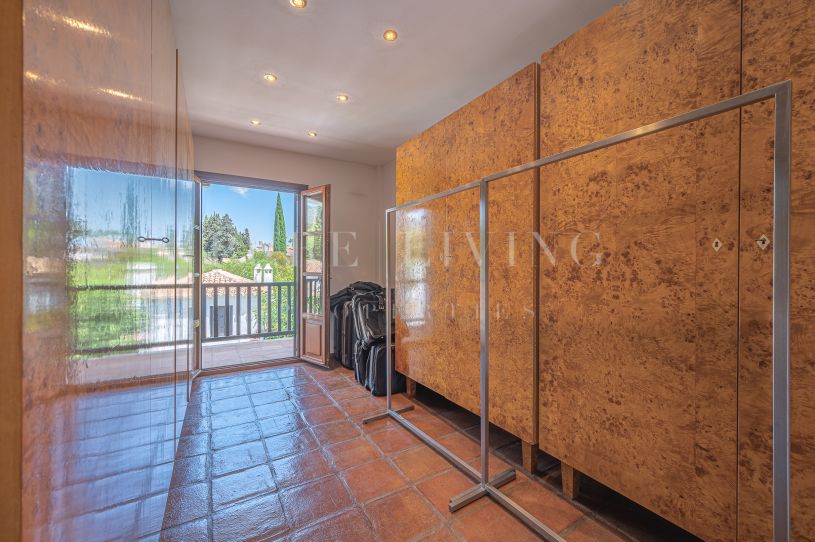 PLP05513
3 Beds
3 Baths
255 m² Interior
1.095.000 €