Altos de Puente Romano
Altos de Puente Romano is, par excellence, one of the most exclusive areas not only of Marbella, but of the entire Costa del Sol. Among its many possibilities and services,…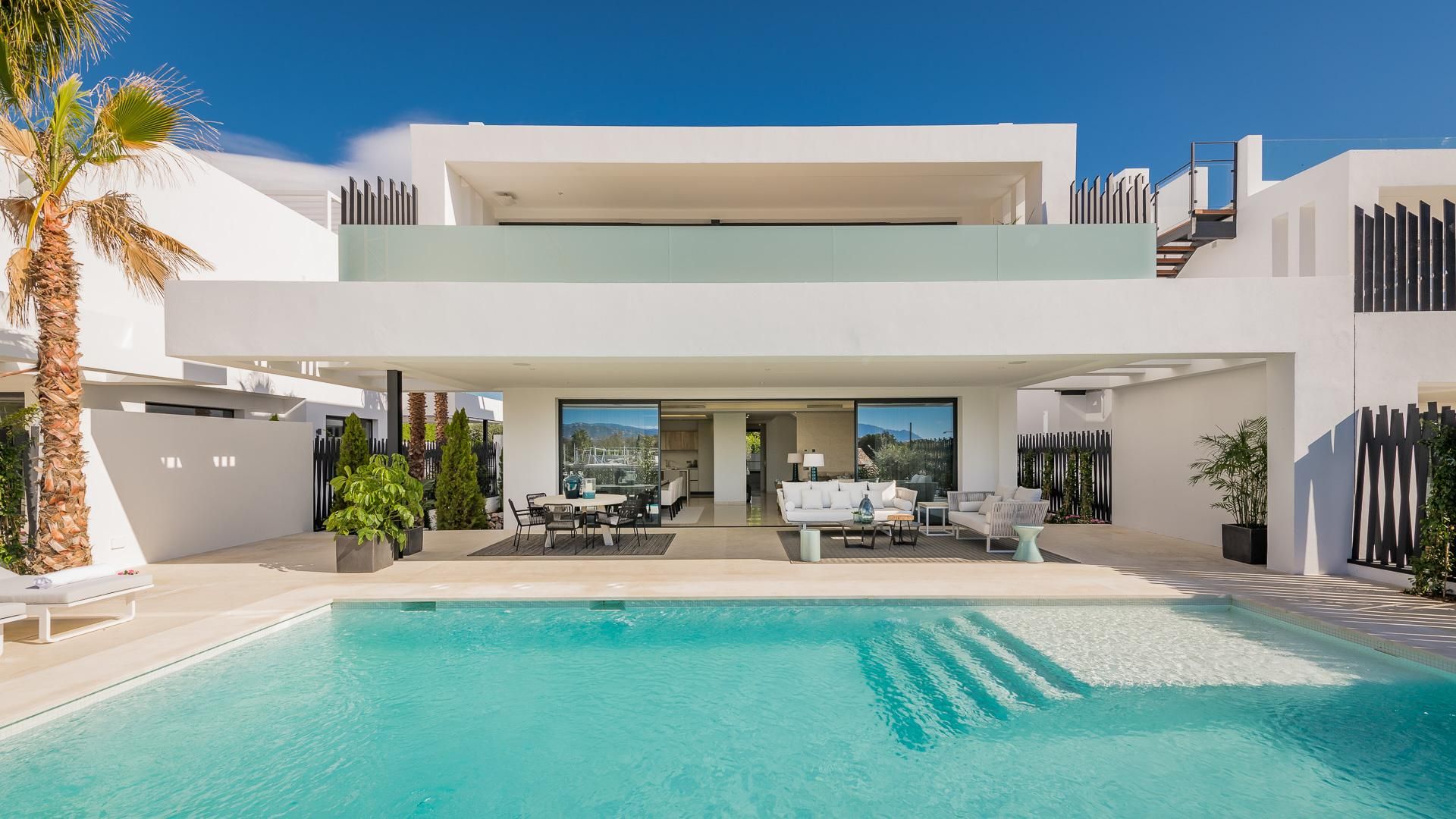 Altos de Puente Romano is, par excellence, one of the most exclusive areas not only of Marbella, but of the entire Costa del Sol.
Among its many possibilities and services, we can highlight the golf courses, the route of the peak of La Concha, the best beaches in Marbella and of course, the magnificent area of Puente Romano. Here you can find numerous restaurants and shops of the most distinguished. Undoubtedly an ideal area to have the tranquility of the outskirts without dispensing with the exclusive leisure area provided by the sector.
Where to live in altos de Puente Romano
Making a more biased differentiation of the sector at the real estate level, we can find different styles of housing depending on the needs of the future owner.
Detached villas in Los altos de Puente Romano. The jewel in the crown.
If we have to highlight any of the areas for their luxury, quality and exclusivity, without a doubt are these magnificent villas. This small community of independent villas has the maximum benefits and avant-garde architecture.
Located in the northernmost area of all Altos de Puente Romano, these independent villas have a security system of the highest in the area. . With only two possible entrances to the venue, the only way to enter is by passing the security control of each of your entrances.
In these wonderful villas we can find different styles.
On the one hand with a more classic style, we find a set of independent villas with a more romantic and refined structure .On the other hand, another set of single-family homes with a much more avant-garde and modern style, with endless windows that give the villa a spacious and luxurious look.
This villa is a perfect example of the different properties you can find in this area. But we also have houses for rent in this area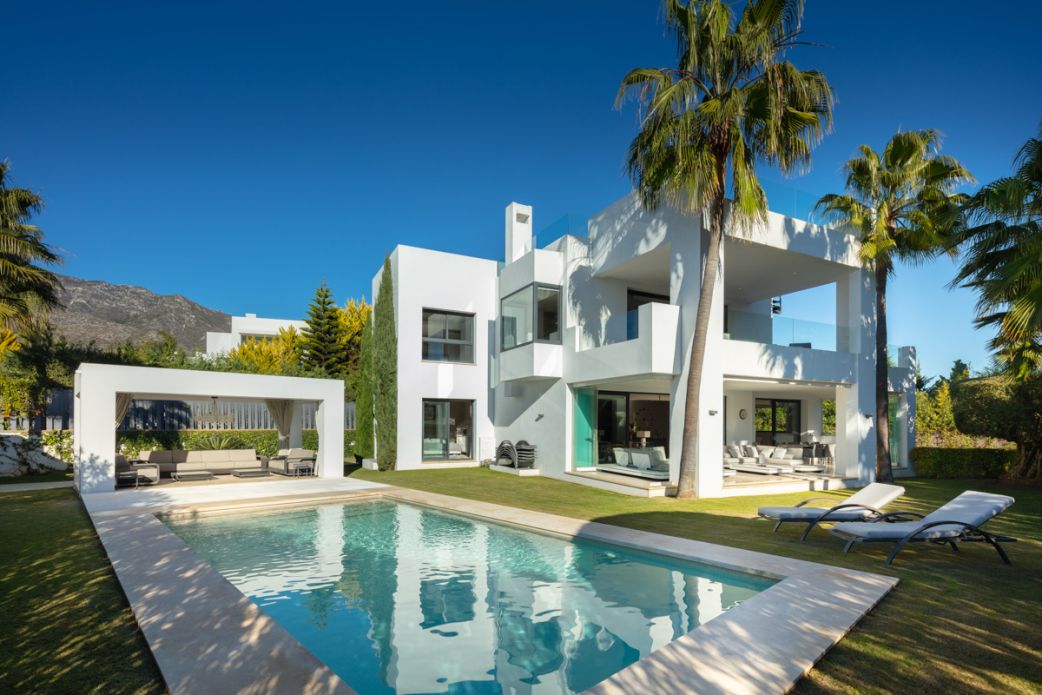 Monte Marbella Club. An exquisite residential complex.
Composed of a total of 27 semi-detached houses in different phases, Monte Marbella is the perfect place for long-term stays. With an architecture that is characterized mainly with a Mediterranean style, but with that certain personality provided by the colors of the enclosure. Together with lush gardens with a tropical atmosphere. This urbanization also has two swimming pools, one for adults and one for the little ones of the house, without a doubt, Monte Marbella wraps you in a family atmosphere perfect for the whole family.
You can see here one of the available properties in Urbanización Monte Marbella.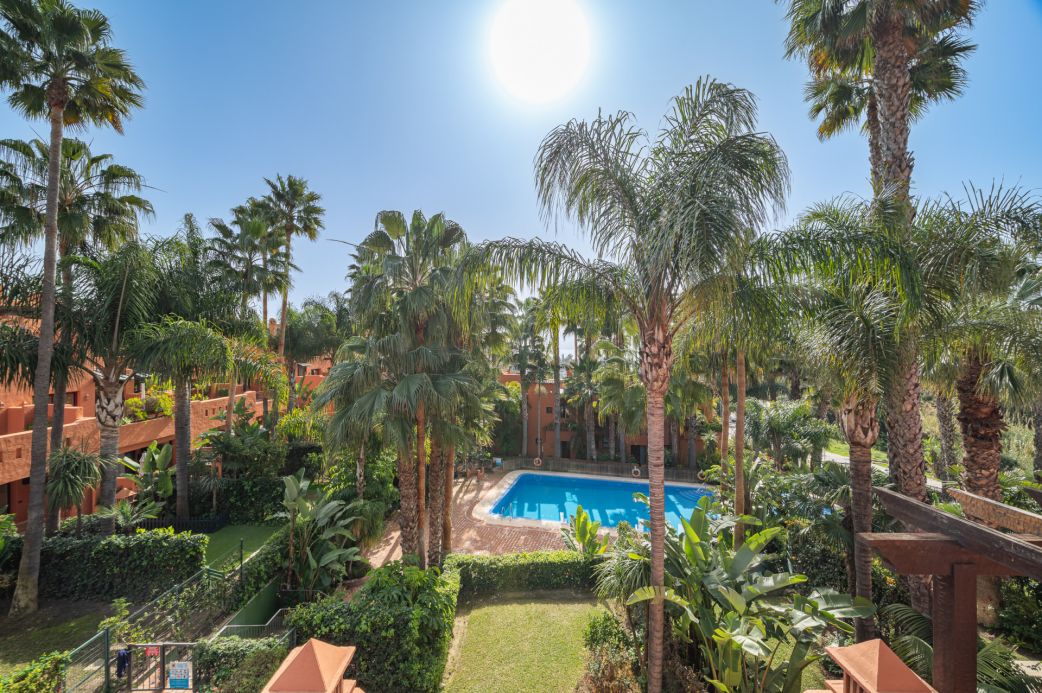 Urbanisation Arco Iris. The best example of Andalusian style.
Arco Iris, a gated, quiet and luxurious urbanization, strategically located on the Golden Mile and surrounded by the most exclusive housing complexes. Urbanization Arco Iris is located very close to Puente Romano and its majestic beaches. A few minutes from Puerto Banus and Marbella. If you like to be disconnected from the city and at the same time feel in the center of it, you are in the right place!
Built with an exquisite Andalusian architectural style, Arco Iris urbanization offers its residents an unbeatable quality of life. It is a gated and private complex with 24h security, two swimming pools and wonderful gardens.
In it you can find luxury townhouses of up to 3 floors with 4 bedrooms, own gym and garage for several cars. But there are also apartments. Views of the Sea or La Concha with large terraces. Urbanization Arco Iris is a paradisiacal place.
Here you can find some of the properties.
El Vicario, intimacy and luxury.
El Vicario is one of the most private urbanizations in Marbella. Little known and very little publicized to maintain its secrecy. Hidden among lush vegetation on the upper slope of the Golden Mile. It consists of luxurious properties of large green grounds. The inclination of its land gives the possibility of greater amplitude of its houses with majestic views of the sea and the shell.
Living in El Vicario is a symbol of Marbella's high society.
Currently, we have different options for sale and rental options in El Vicario.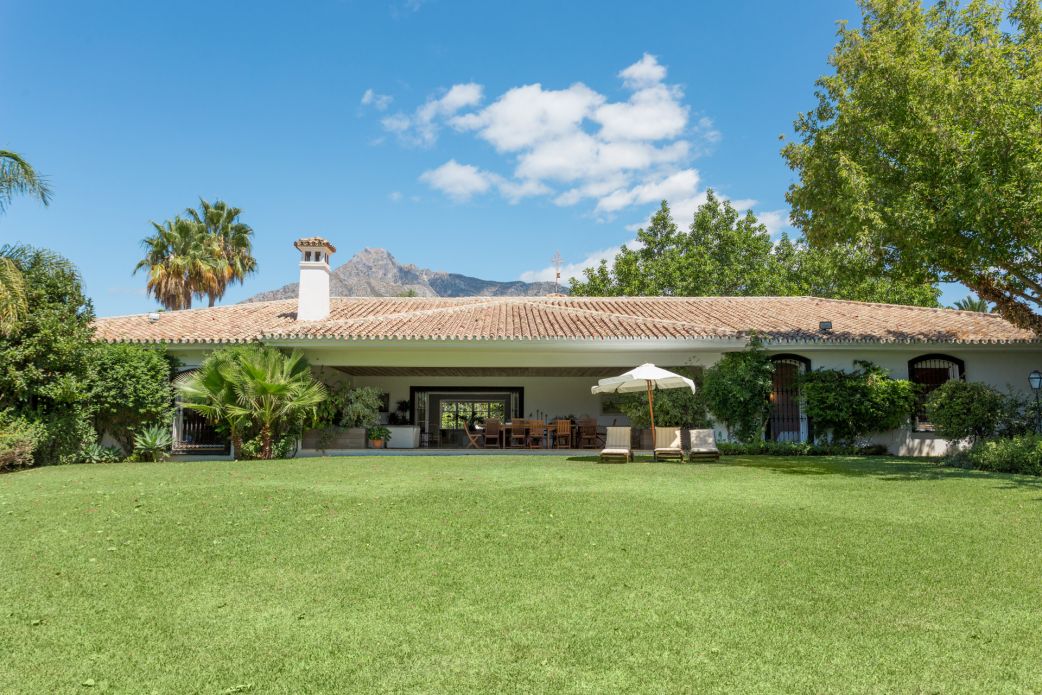 Lomas del Rey. Elevated apartments to another level.
Lomas del Rey is located in a strategic place, here you can find just a couple of minutes the leisure offered by the famous area of Puente Romano, but without giving up the tranquility of a set of homes where luxury, current affairs and tradition merge in a perfect mix.Composed of a total of 24 homes between apartments and penthouses with the best qualities, Lomas del Rey offers exclusive services for neighbors such as a social club, gym, four swimming pools and 24-hour video surveillance.
Lomas del Rey is a residential complex prepared for the most demanding profiles of luxury and comfort.
This is one of the properties for sale in Lomas del Rey..
Collection Marbella. The ultimate expression of good taste.
Being one of the most beautiful and complete urbanizations in the entire area of Altos de Puente Romano, Collection Marbella is a wonderful residential complex composed of 27 semi-detached villas. Located, just 10 minutes from the busy hotel Puente Romano and 5 minutes by car from Puerto Banús, without a doubt they are located in a strategic place to have tranquility without leaving the leisure area.
With an avant-garde architectural style and unbeatable qualities, each of these houses has a garden and independent pool and an elevator to communicate the entire house.
It also has a communal pool and a spa with year-round maintenance for the exclusive use of the owners. And of course, active video surveillance 24 hours and concierge service at the service of residents.
Don't miss the opportunity to find out more about these majestic villas and everything they can offer you. They will not leave you indifferent!
Gala Placidia. Cozy and prestigious.
Don't lose sight of these magnificent apartments! Gala Placidia is the southernmost urbanization of the entire area of Altos de Puente Romano. Strategically located with southwest orientation to take advantage of the maximum hours of light. Just 5 minutes from the beach, Gala Placidia is a residential complex composed of 3 apartment buildings and penthouses of the most exclusive, community pool and parking with easy direct access to the community, as well as storage room. If you are looking for comfort, proximity to the services of Puente Romano, and a bright home and a quiet area to live, Gala Placidia is the perfect place for you.
Here you can find an apartment for sale in Gala Placidia.
Marbella Senses. Heart of the Golden Mile.
Marbella Seses is a small urbanization of new construction, private, guarded and very exclusive neighbor of Puente Romano and its services. Located in the heart of the Golden Mile with sea and mountain views, Marbella Senses is located a few meters from the beach, Marbella center and promenade.Marbella Senses has endless services that cloud your senses. From the orientation of its 24 townhouses with sea views, large terraces with solarium and its 3 infinity pools (one of them heated), another for children and its jacuzzi. You can stroll through its beautiful tropical gardens and rest in the large spaces that exist around its swimming pools. Marbella Senses is undoubtedly one of the jewels in the Crown of Marbella. Ideal for families, holidays or to live live all year round.
This new modern construction has 24 townhouses with large spaces, solarium terraces and finishes of the highest quality. All its properties offer private garage with direct access to the property as well as elevator to access the complex and its properties.
This is one of the properties available for rent in Marbella Senses.
Vasari. Modern, contemporary, unique.
Vasari is a new urbanization composed exclusively of seven villas, with a modern and contemporary design located on the Golden Mile, very close to all the services of Puente Romano.Villas de Vasari is a private urbanization with 24 hour security. Each villa has a private pool in its garden and a second in the solarium with stunning views.
All the villas have been designed under the concept of functionality, design, home automation and health. They have approximately 5 bedrooms and spacious and bright bathrooms, living rooms, modern equipped kitchens on the island, home automation systems and many more services that you can dream of.These Villas are developed on two floors with basement and solarium. In addition to a parking area at the entrance for several cars.
These advanced contemporary villas have been designed to suit the demands of modern lifestyle, comfort and convenience. Air conditioning, underfloor heating, winter fireplace, home automation system for wi-fi control of air conditioning, sound, security and lighting, automatic irrigation in the garden and video intercom, among others. Urbanization Vasari is unique.
You can find a property for sale in Vasari at this link.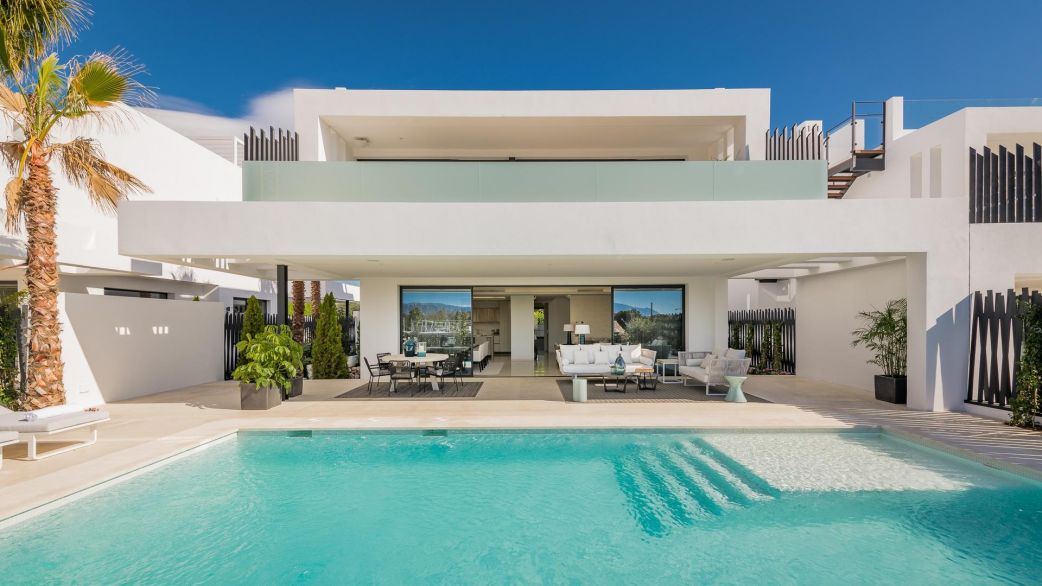 Altos de Salamanca. The purest Mediterranean style.
The urbanization Altos de Salamanca is a complex of 31 luxury houses in the heart of the Golden Mile and very close to the Hotel Puente Romano. This gated community is known for its beautiful Mediterranean style with a large swimming pool and exotic gardens. Its classic-style pool with pergola and solarium is perfect for relaxing. This quiet community complex ofHigh-end Marbella is perfect for your holidays or as a second residence.
Most of the villas are built on between 3 and 4 levels with spacious and bright rooms of around 250m2 of surface, and a west orientation with views of the garden and the mountain. Like most luxury housing estates in Altos de Puente Romano, it has 24-hour security.Altos de Salamanca is the perfect blend between modern living and Andalusian style, offering all the amenities you could want.
Here you can find some properties in Altos de Salamanca.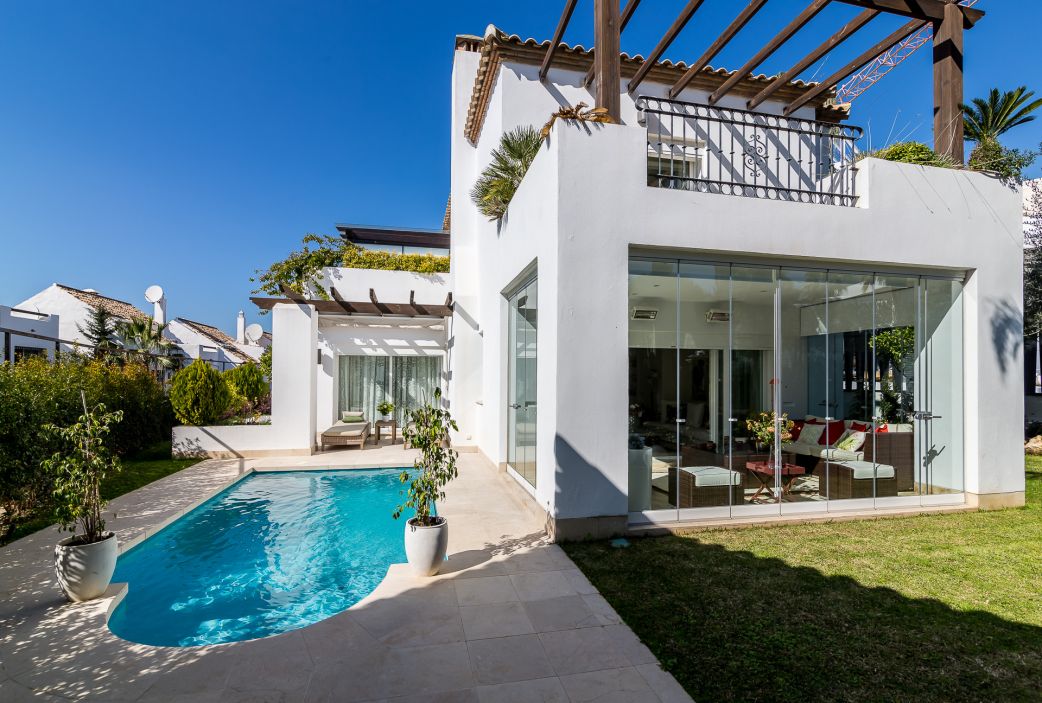 Jardines de Doña María, a place for the whole family.
As its name suggests, urbanization Jardines de Doña María has in its common areas, a great variety of tropical plants that transport you to another place.
It also has two swimming pools, a gym, sauna, night security and a small park for the little ones of the house.
Jardines de Doña María is the perfect place if you need to relax accompanied by the whole family.
Each of the townhouses that make up this urbanization has
individual fenced gardens and barbecue with access to the communal areas.
These houses are built on three floors and a basement. The ground floors are spacious open spaces with ease of adding rooms.
Jardines de Doña María offers panoramic views of both its majestic gardens and the mountains.
Its construction was proposed so that the houses were of high energy saving without skimping on heating and centralized ventilation.
An excellent choice to reside all year round in the heart of the Golden Mile and with all the exceptional services of Puente Romano and Marbella Club.
If you want to rent a house in Jardines de Doña María, you can do it here.
Balcón de Puente Romano and its majestic views.
Do not miss the opportunity to get to know one of the most beautiful urbanizations of Los Altos de Puente Romano.
Balcón de Puente Romano is a residential complex composed of a total of fifteen homes of between two and three bedrooms and wonderful penthouses with three bedrooms. Each of these properties has a garage and an individual storage room and a large terrace where you can enjoy magnificent views of the famous golden mile of Marbella.This incredible residential complex also offers spectacular gardens and green areas with numerous vegetation that will not leave you indifferent. And of course an exclusive community pool only for residents with exhaustive maintenance throughout the year.
Balcón de Puente Romano is a few minutes drive from Puerto Banus and very close to Puente Romano, where you can find the most distinguished establishments and some of the most famous beaches on the Costa del Sol.
If what you are looking for is a house in one of the most prestigious areas of Marbella, but without abandoning the comforts provided by the urban core, Balcones de Puente Romano is undoubtedly your place.
Take a look at the properties we can offer you.
Lomas de Puente Romano. Fame and prestige in equal measure.
Lomas de Puente Romano is one of the best known residential complex in Marbella. Composed of about twenty townhouses, all of them on three floors with private pool and a large solarium on the roof in each of the houses.
These townhouses have easily accessible parking and are really requested because they are located in one of the most strategic areas of Altos of Puente Romano. Being the urbanization located further south, they are just 10 minutes walk from the busy area of Puente Romano, its leisure area and its magnificent beaches.
Lomas de Puente Romano is synonymous with quality and prestige. Being part of this residential complex is a real privilege, as it is right between the old town of Marbella and the core of Puerto Banús. Quality, prestige and good taste merge to create this fantastic residential complex.
Don't hesitate to visit any of our properties in Lomas de Puente Romano.
Where to eat in Altos de Puente Romano.
The exclusivity of the high area of Puente Romano is not only reflected in the style of housing, we also find it in all the establishments and restaurants that we can find around the area.
Being located on the Costa del Sol, Marbella enjoys a rich and elaborate gastronomy. We can find countless establishments where you can taste practically all cultures. But it is here, in the area of Puente Romano, where we find a set of restoration of the most exclusive and adapted to all types of palates.
One of the most important and renowned groups in the area is Dani García. A world-renowned chef who has different establishments in our area such as Leña (with three Michelin stars) or Lobito de Mar or Le Festin de Babbette, Kemuri, Alelí, Smokeroom.
Click here to make a book at any of its restaurants.
If you prefer a restaurant with healthy and organic dishes, Rachel's Eco Love is the perfect place. Located in the heart of Puente Romano with an exclusive and varied menu and an atmosphere in the purest Ibizan style that surrounds you in a quiet and pleasant atmosphere to take care of you both outside and inside.
Lagom! It is an exclusive café that you can not miss. With a healthy menu and aimed at the most demanding public. It contains tasty, nutritious and of course delicious dishes.
This enumeration could be extended much more, oriental restaurants such as Tai Pan or Thai Gallery, Italian restaurants such as Da Bruno or Serafina and more set in cocktail bar atmospheres such as Monkey Club.  They will make your stay a paradise.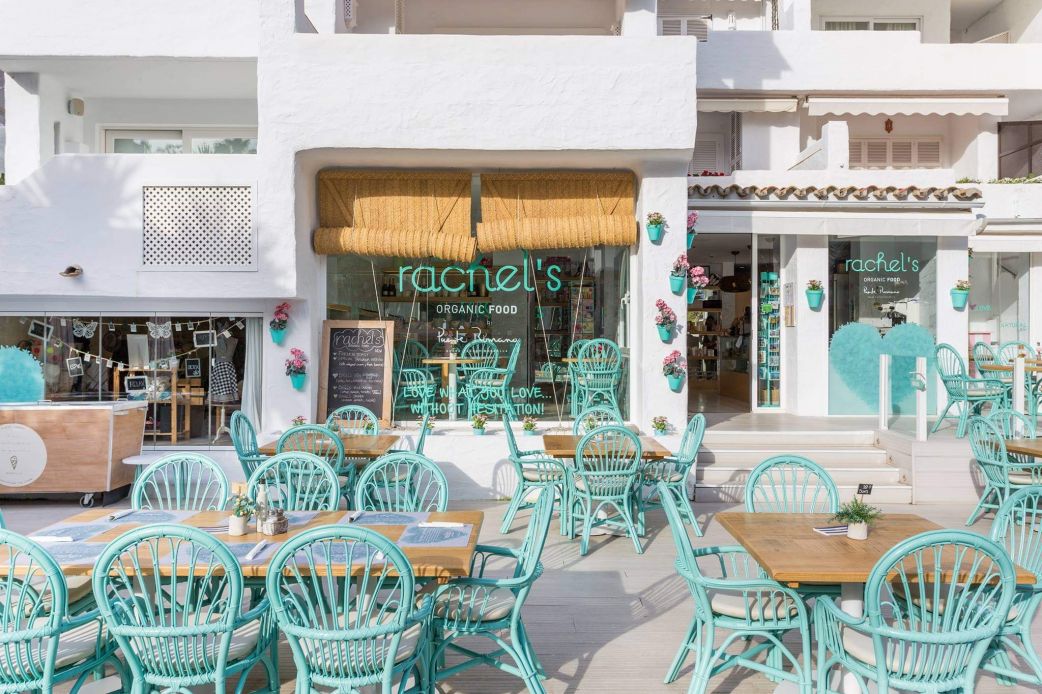 Where to study in Altos de Puente Romano.
It is well known that Marbella is one of the most international and cosmopolitan cities in the entire Spanish geography. Of course, the education and style it offers could not be less. Coincidentally it is in Altos de Puente Romano where we can find some of the most prestigious schools in Marbella.
Swan College is an English international school offering all levels of education (from the age of three to university entry). An English school with exceptional preparation and one of the most famous in Marbella.
Aloha College follows in the ranking. Located a couple of minutes away by car, it is another English school and also one of the most important on the Costa del Sol. With an entirely British education from 3 years old to 18.
To make this area even more complete, Marbella's only university is located here.
Miuc is, as it could not be otherwise, the only international university that is located on the Costa del Sol. This center offers different degrees and postgraduate degrees with eminently English education but approved to be able to work in Spain.
And finally, and no less important, Le Roché. One of the most important universities of tourism and hotel management in the world.
With only 3 locations (Shanghai, Switzerland and Marbella), Les Roché trains future hotel managers with a complete and international training. This university is in Marbella, and specifically, in Altos de Puente Romano.
What sport can I preactice in Altos de Puente Romano.
Being that most of the villas and urbanizations that make up high Roman bridge have swimming pool, the leisure and sports area of this area of Marbella, is not limited to summer activities.
Very close to Puente Romano we can find different golf courses such as Aloha Golf Club. Where they also have a restaurant for members and a social club which many of the most influential people in Marbella take part.
Real club de Golf Las Brisas is another renowned course in Marbella, with impressive courses and different services within the club.
But, if you prefer racket sports,  Club Manolo Santana  is definitely the place for you. It has different tennis and paddle courts, a gym and a restaurant exclusively for club members.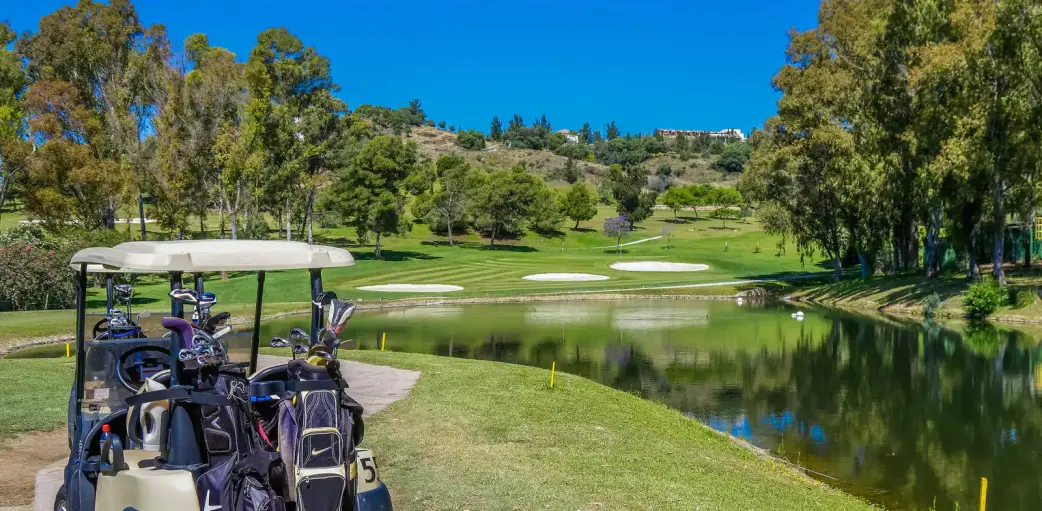 Doctors and hospitals in Altos de Puente Romano.
Altos de Puente Romano is one of the most complete areas of Marbella, not only for the variety of properties that can be found, but also for the numerous services that this area offers.
One of the most distinguished hospitals in Marbella, Magna Clinic, is located in this area of Marbella
Internal medicine, psychology, oncology, cardiology… This is one of the most exclusive medical centres on the Costa del Sol.
Supermarkets in Altos de Puente Romano.
Being such a complete residential area, supermarkets and food establishments could not be missing in heights of Roman bridge.
A couple of minutes by car, we can find chains such as Lidl, Carrefour, and of course the famous Corte Inglés de Puerto Banús.
Where you not only find fashion, decoration, or electronics of the first brands, but also a supermarket with the highest qualities. Of course all these establishments have a home delivery service that covers the entire area of Altos de Puente Romano.
Starlite. The best choice for summer nights.
To close this tour on Altos de Puente Romano with a flourish, it is important to highlight Starlite. One of the most important events at the national level, is located no less than in the northern area of high Roman bridge (specifically, in the auditorium of Nagüeles).
Anyone who lives on high Roman bridge will be able to enjoy a summer night in Starlite just a few minutes drive from their home. But of course without the hustle and bustle of the concert and much less with noise.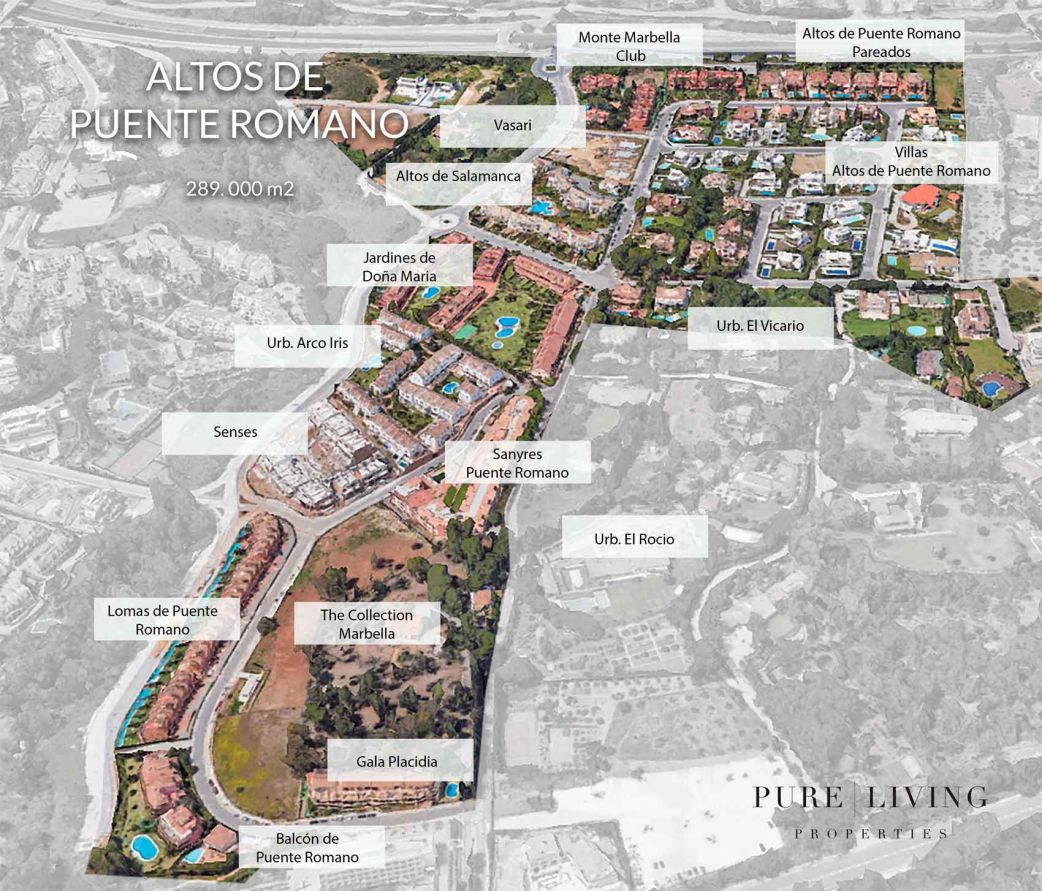 Undoubtedly, Altos de Puente Romano is one of the most versatile and complete areas that we can find on the Costa del Sol.
Catering, leisure, sport and of course countless houses and apartments adapted to all tastes and needs of the tenant.
If you need more information, do not hesitate to contact us through our social networks or in our office

Julie Cavro is the Marketing Director at Pure Living Properties. She is responsible for all multi-channel marketing actions in constant coordination with the other departments of the company with the sole objective of obtaining the best results for our clients.
Properties for sale in Altos de Puente Romano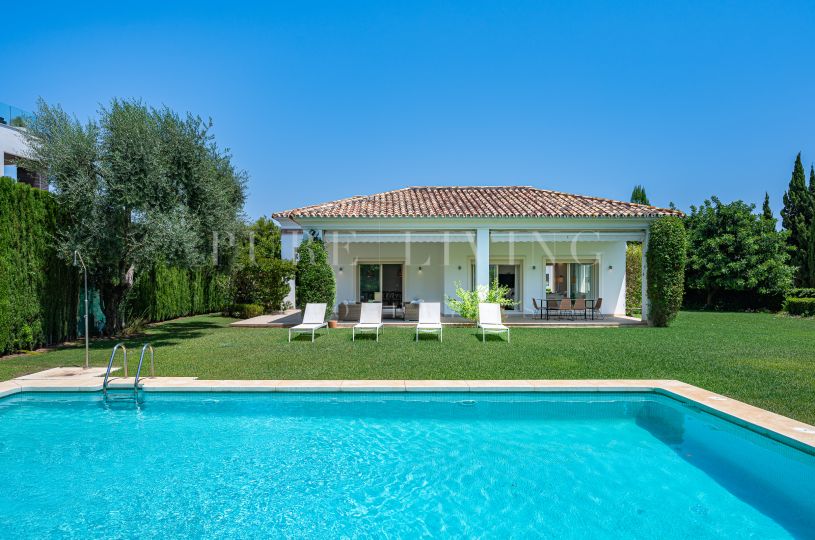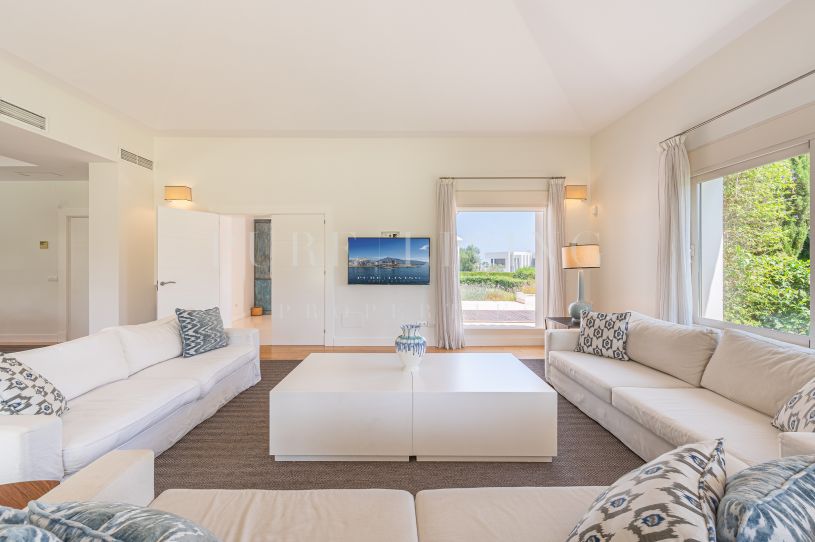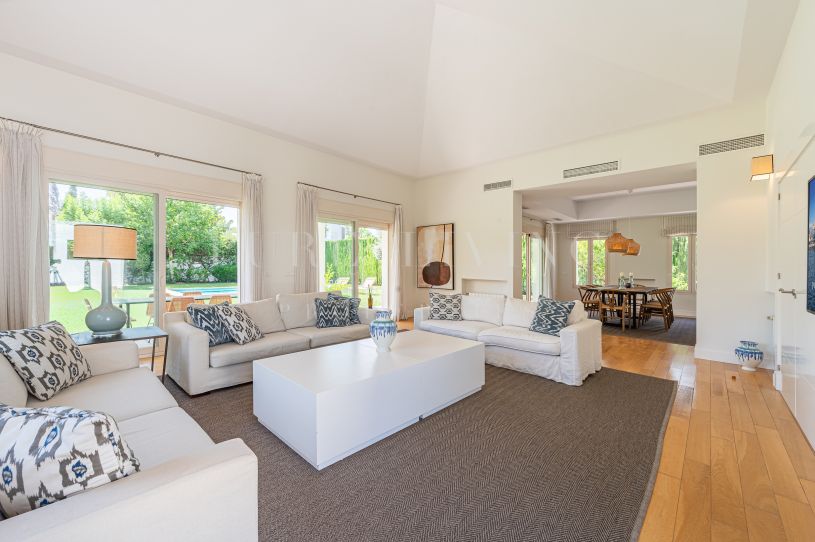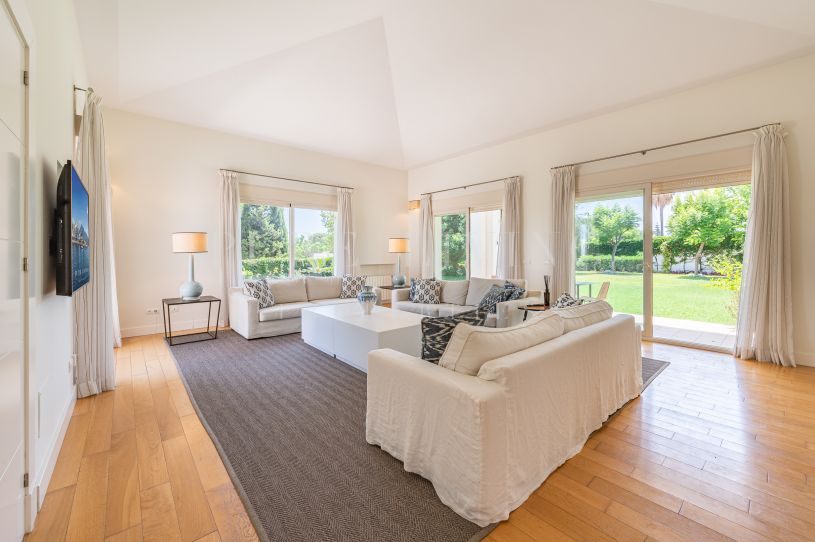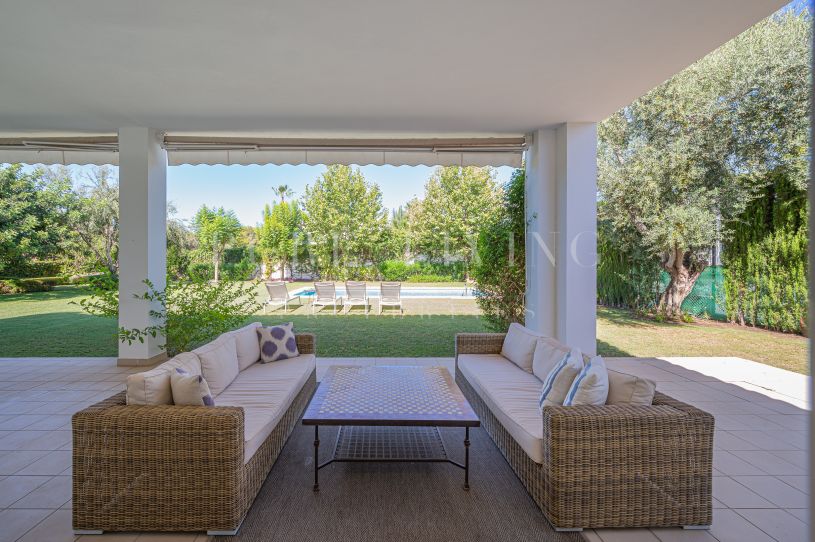 PLP04558
6 Beds
5 Baths
1.892 m² Plot
5.450.000 €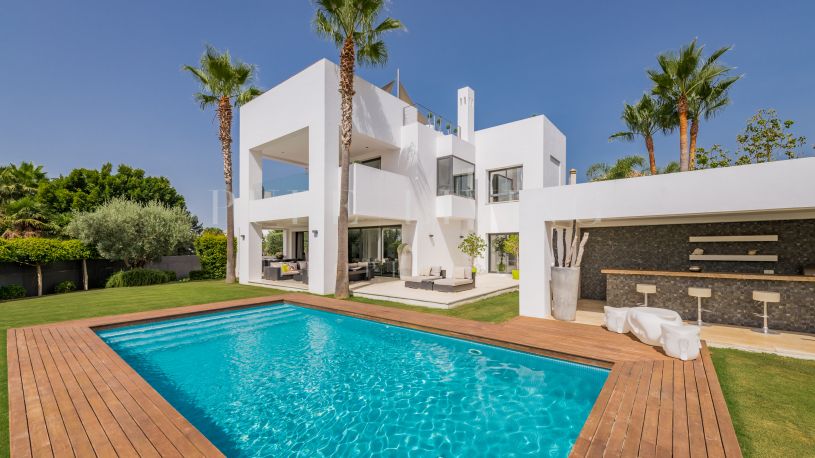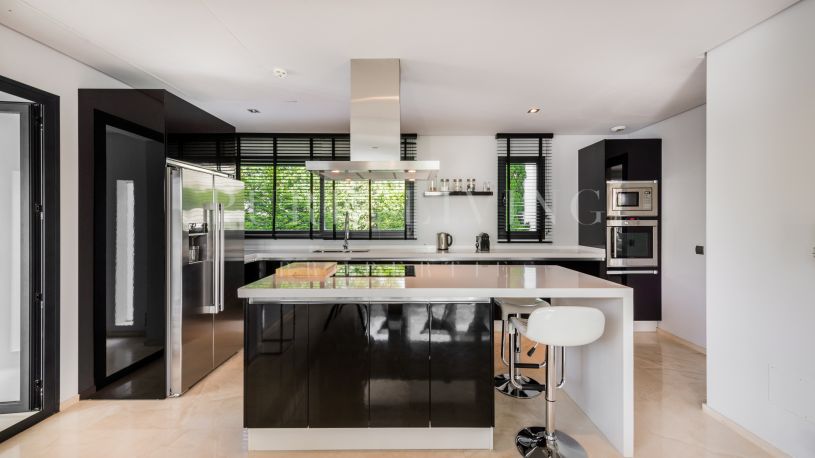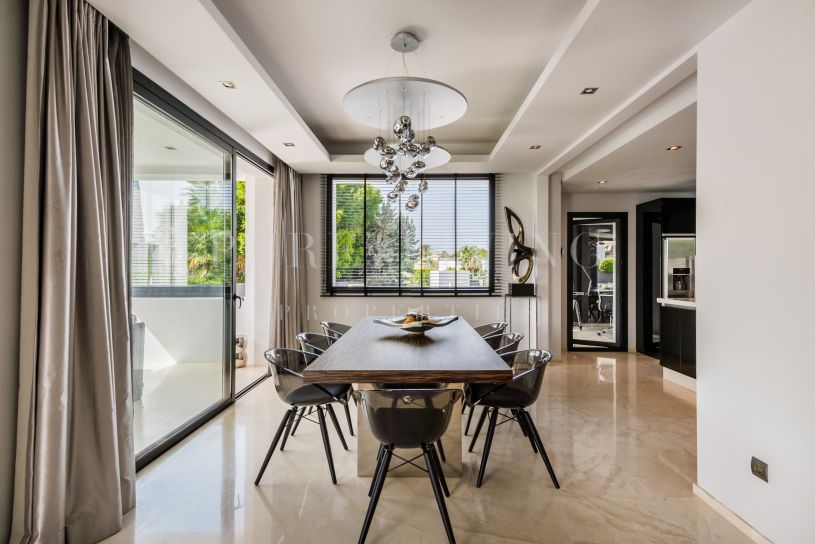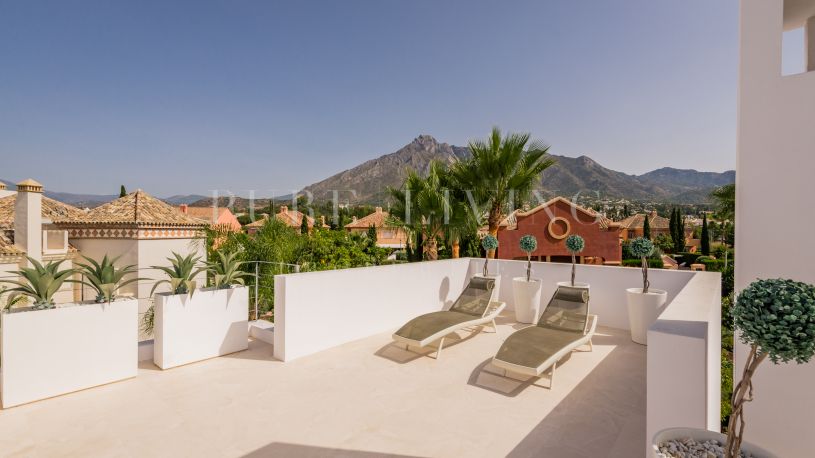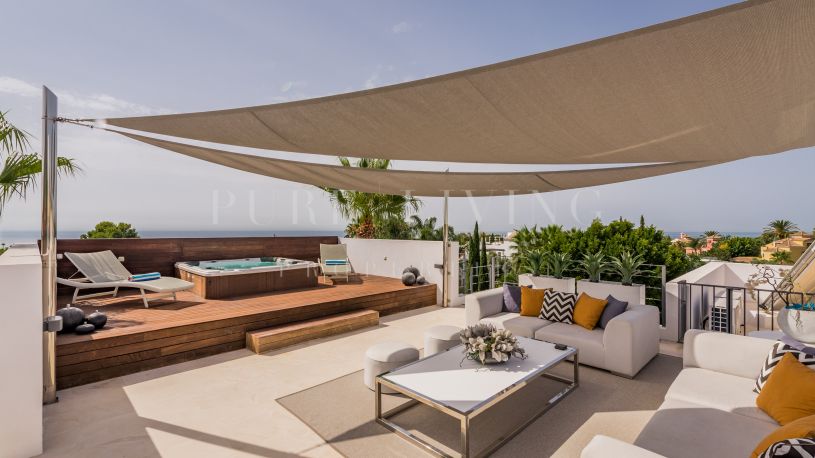 PLP02751
5 Beds
5 Baths
1.020 m² Plot
4.150.000 €