Discover Your Dream Property in Marbella: Expert Tips for First Time Buyers
Julie Cavro Dupont - Mar 30, 2023 - Pure Living News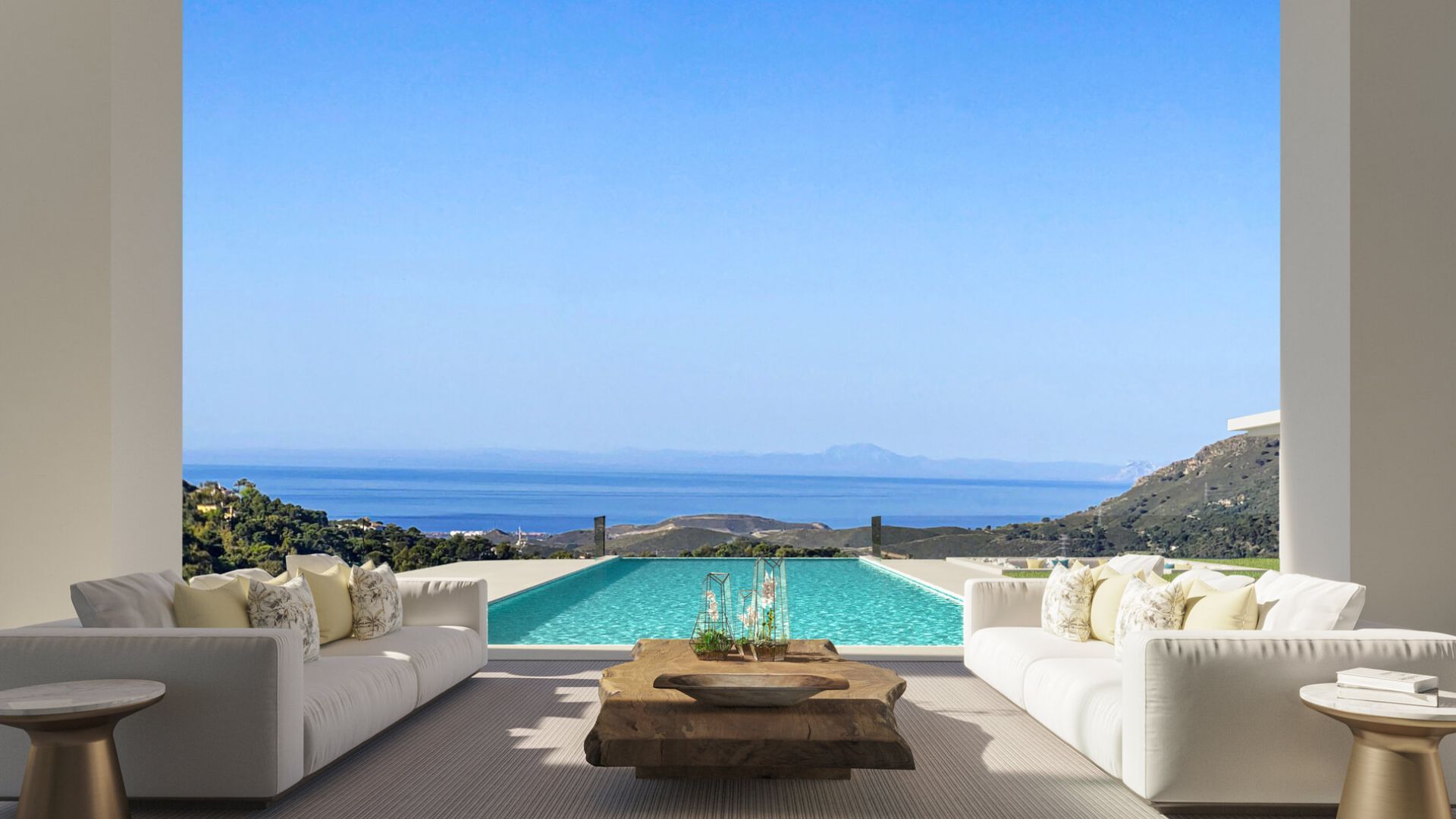 If you're dreaming of owning a property in Marbella, you're not alone.  The beautiful weather, stunning scenery, and luxurious amenities make this area one of the most sought-after places to live in the world.
As a Real Estate Agency that has helped many first-time buyers find their perfect home in Marbella, we understand how exciting and overwhelming the process can be.  That's why we want to share with you some of our top tips for choosing the perfect property in this beautiful part of Spain.
So, grab a cup of coffee, get comfortable, and let's get started on this exciting journey together.
Location
The location of your property is one of the most important factors to consider. Marbella offers a variety of neighbourhoods, each with its own unique charm and appeal.
If you're looking for a quiet retreat, the Golden Mile is a great option.
The Golden Mile stretches from the western edge of Marbella to Puerto Banus. This area is known for its luxurious properties, high-end shops and restaurants, and its stunning beachfront.
Sierra Blanca, a hillside neighbourhood that offers breathtaking sea views and a tranquil atmosphere; and of course, our home, Puente Romano, one of the most prestigious areas in Marbella that is home to world-renowned luxury resorts, high-end restaurants, and some of the most desirable properties in the region.
If you're looking for a vibrant atmosphere, Puerto Banus is the place to be. This marina is packed with high-end shops, restaurants, and nightclubs, making it a popular spot for locals and tourists alike.
Another great location is Nueva Andalucia, a residential area situated inland from Puerto Banus. Here you will find beautiful villas, many of which offer spectacular views of the sea and the mountains. Nueva Andalucia is also known for its golf courses and its proximity to some of the best beaches in the area.
If you're looking for a quieter area, consider La Zagaleta, a gated community located in the hills above Marbella. This exclusive area is home to some of the most luxurious villas in the region, as well as two golf courses, horse-riding facilities, and stunning natural scenery.
These are just some of the amazing areas you can explore of Marbella that offer unique experiences and lifestyles. Whether you're searching for a lively atmosphere or a more peaceful retreat, it is important to consider your personal preferences and priorities when selecting the perfect property.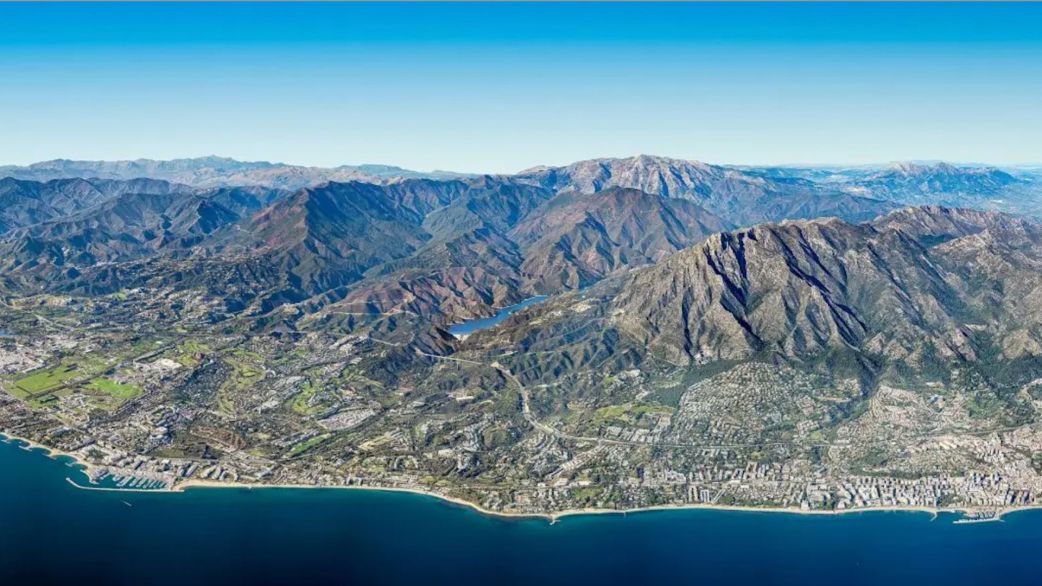 Amenities
When it comes to luxury properties, amenities are key.
The right amenities can transform a good property into an exceptional one, and make your stay in Marbella more comfortable and enjoyable.
One of the most desirable amenities for many luxury property buyers is a private swimming pool. A pool offers a refreshing and convenient way to cool off on hot summer days, as well as a great spot for relaxation and entertainment. Other popular amenities include private gardens, tennis courts, gyms, and spa facilities.
If you're a foodie, you'll want to consider properties with a well-equipped kitchen, and perhaps even an outdoor barbecue area. For wine enthusiasts, a wine cellar can be a real draw, offering a space to store and showcase your collection.
Additionally, many luxury properties in Marbella come with high-end finishes and modern technology. Features like smart home systems, top-of-the-line appliances, and state-of-the-art entertainment systems are often included, ensuring a comfortable and convenient lifestyle.
Ultimately, the amenities you prioritise will depend on your personal preferences and lifestyle. Take some time to consider what's most important to you, and prioritise those amenities when looking for your perfect luxury property in Marbella.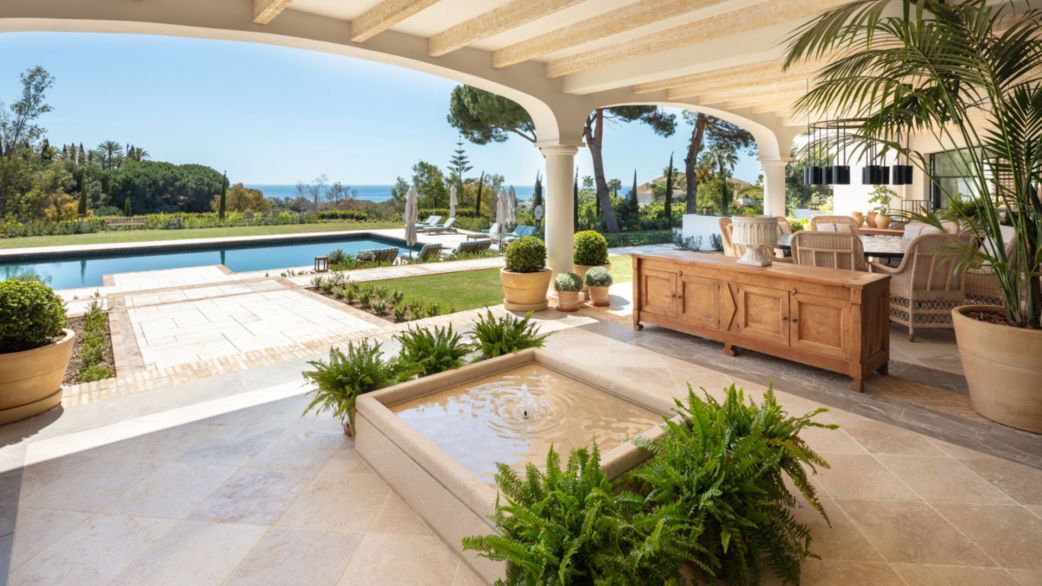 Budget
When it comes to buying a luxury property in Marbella, budget is always an important factor to consider. The city offers a range of properties at different price points, from modest apartments to sprawling mansions.
It is important to set a budget before you begin your search, and stick to it. This will help you avoid falling in love with a property that is outside your budget, which can lead to disappointment and frustration.
That being said, it is important to be realistic about your budget. Keep in mind that luxury properties in Marbella come with a higher price tag than properties in other parts of the country. However, you should also remember that Marbella offers a unique lifestyle and a high standard of living that is worth the investment.
When setting your budget, take into consideration not only the purchase price of the property but also other expenses such as taxes, maintenance costs, and any additional fees associated with buying a property in Spain.
Working with a reputable real estate agency like Pure Living Properties can help you understand all of the costs involved and ensure that you have a clear understanding of the financial commitment required to purchase a luxury property in Marbella.
Additionally, keep in mind that there may be room for negotiation when it comes to the purchase price of the property. Your real estate agent can help you negotiate with the seller to try and secure a better deal.
Remember, it is important to strike a balance between finding a property that meets your needs and budget, and not settling for a property that does not meet your expectations. With the right approach and guidance, you can find the perfect property in Marbella that fits your budget and lifestyle.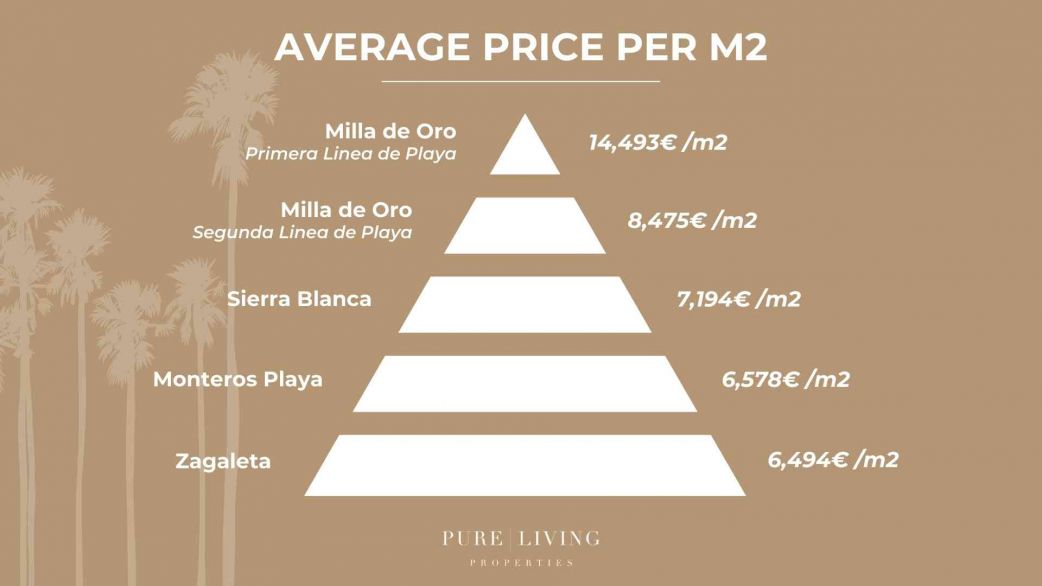 Size
When it comes to choosing the perfect property, the size is another important factor to consider.
It will depend on your individual needs and preferences. Keep in mind that larger properties will generally come with higher price tags and maintenance costs, so it's important to consider these factors when making your decision.
If you're looking for a spacious property in Marbella there's a wide range of options. From large villas with multiple bedrooms and bathrooms, to expansive apartments with generous living areas and outdoor spaces, there's something to suit everyone's needs.
For those who prefer a more compact space, Marbella also has plenty of smaller apartments to choose from. These properties can offer all the luxury and amenities of larger properties, but with a more manageable size and lower price tag.
It's important to keep in mind that the size of the property can also affect its rental potential. Larger properties may appeal to families or groups, while smaller properties may be more suitable for solo travellers or couples.
Consider your target market if you're looking to rent out your property, as this will help you make an informed decision about the size of the property you choose.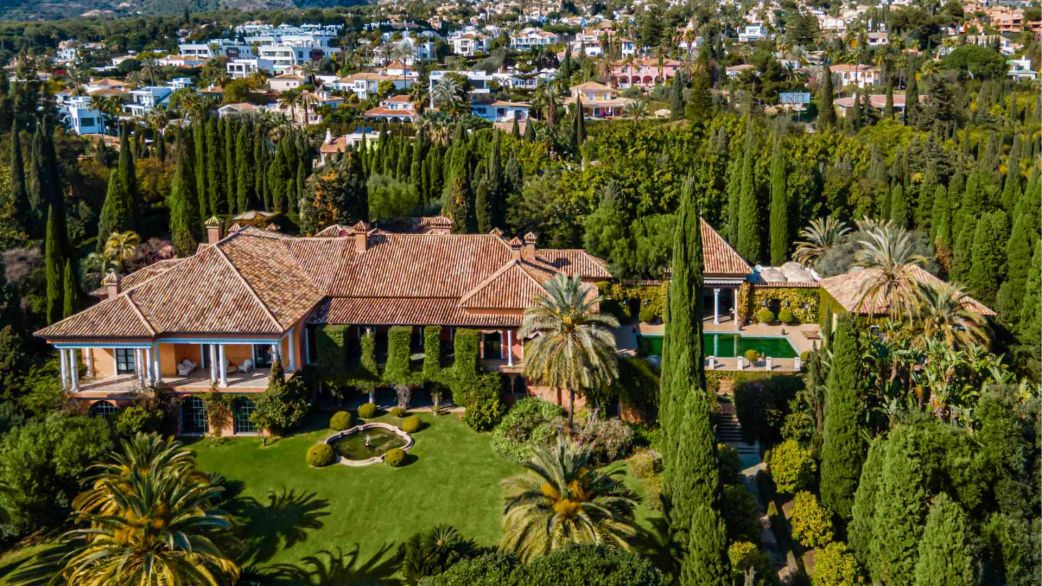 Style
The style of your property in Marbella, is another essential aspect to consider.
Marbella offers a vast array of architectural styles, ranging from modern and contemporary  to traditional and Andalusian. It's crucial to choose a style that not only suits your taste but also fits in with the surrounding environment.
For those looking for a modern and sleek style, Marbella has plenty of options. The town has been experiencing a surge in modern villas, with sleek lines, large windows, and open living spaces. On the other hand, if you prefer a more traditional look, you'll find plenty of charming Andalusian-style villas, with white-washed walls, terracotta tiles, and beautiful courtyards with fountains and palm trees.
Another popular style in Marbella is the Mediterranean-style villa. These properties are designed to take advantage of the warm climate, with plenty of outdoor living spaces, including covered terraces, balconies, and courtyards. They often feature arched doorways, wrought-iron details, and colourful tiles. These villas are perfect for those who want to embrace the Spanish lifestyle.
Finally, there's the contemporary style, which combines modern architecture with natural materials such as stone and wood. These properties are designed to blend in with their surroundings, often featuring large windows that allow for plenty of natural light and stunning views of the sea or mountains.
The eco-friendly style is becoming increasingly popular in the luxury real estate market, and Marbella is no exception.
If you are an environmentally conscious buyer, look for properties that have implemented sustainable features such as solar panels, energy-efficient appliances, and rainwater harvesting systems.
Some luxury properties in Marbella even have green roofs and living walls, which not only reduce the carbon footprint of the building but also provide a natural and beautiful aesthetic.
Additionally, some luxury communities in Marbella have taken steps to reduce their environmental impact by implementing recycling programs and using sustainable landscaping practices.
Choosing an eco-friendly property not only benefits the environment but can also increase the value of your investment and attract like-minded buyers in the future.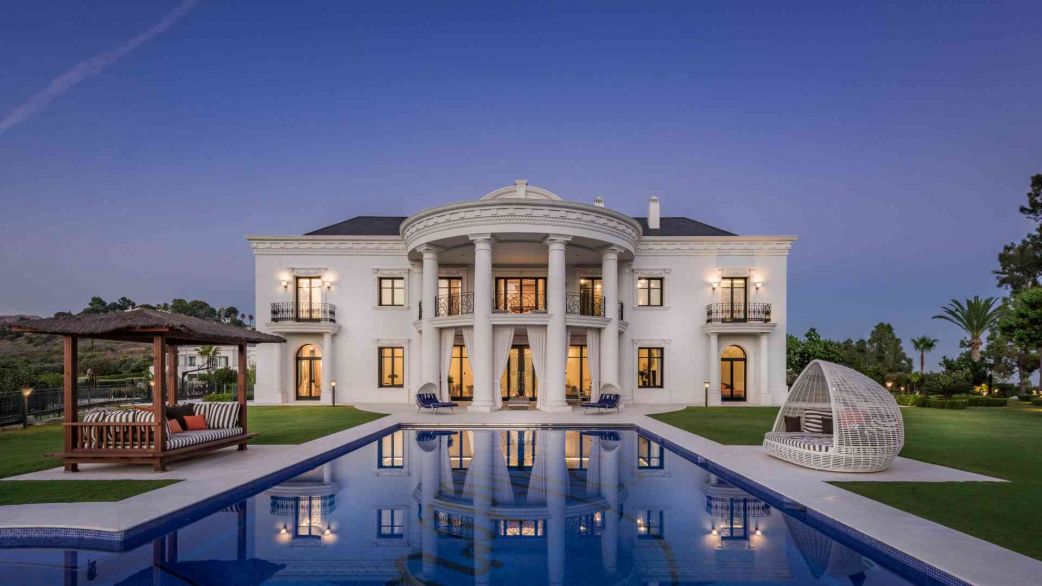 Real Estate Agent
When it comes to purchasing your dream property in Marbella, it's essential to work with a reputable real estate agency.
A good agency can help you navigate the complex real estate market and guide you towards the property that fits your needs and desires.
At Pure Living Properties, we understand that buying a luxury property is not just about the property itself but also the lifestyle it provides. That's why we take the time to understand your unique requirements, preferences, and budget to help you find your dream home.
Our team of experienced professionals will work closely with you throughout the entire process, providing expert guidance, advice, and support to ensure a smooth and stress-free buying experience.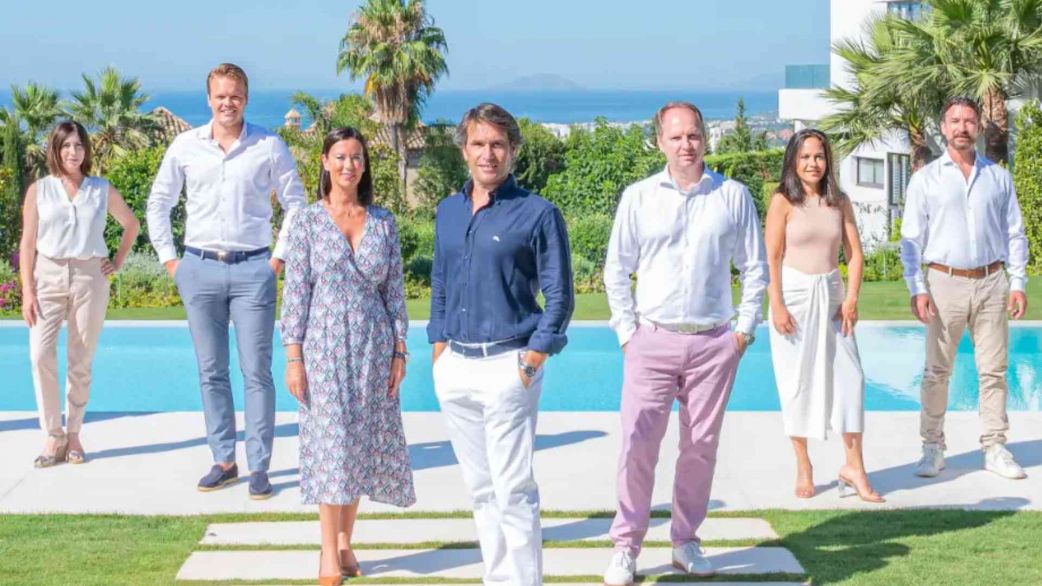 We hope these tips have been useful to help you find your perfect property in Marbella.
Remember, the key is to take your time and consider all the important factors that will make your property truly special and unique.
If you are interested in viewing our newest listings or have any questions about the properties we have available, please don't hesitate to get in touch with us.
Our team of experienced professionals will be happy to assist you and provide you with all the information you need to make an informed decision.

Julie Cavro is the Marketing Director at Pure Living Properties. She is responsible for all multi-channel marketing actions in constant coordination with the other departments of the company with the sole objective of obtaining the best results for our clients.