Leisure – At the heart of the most desirable Marbella homes
Javier Nieto - Dec 16, 2015 - Marbella Lifestyle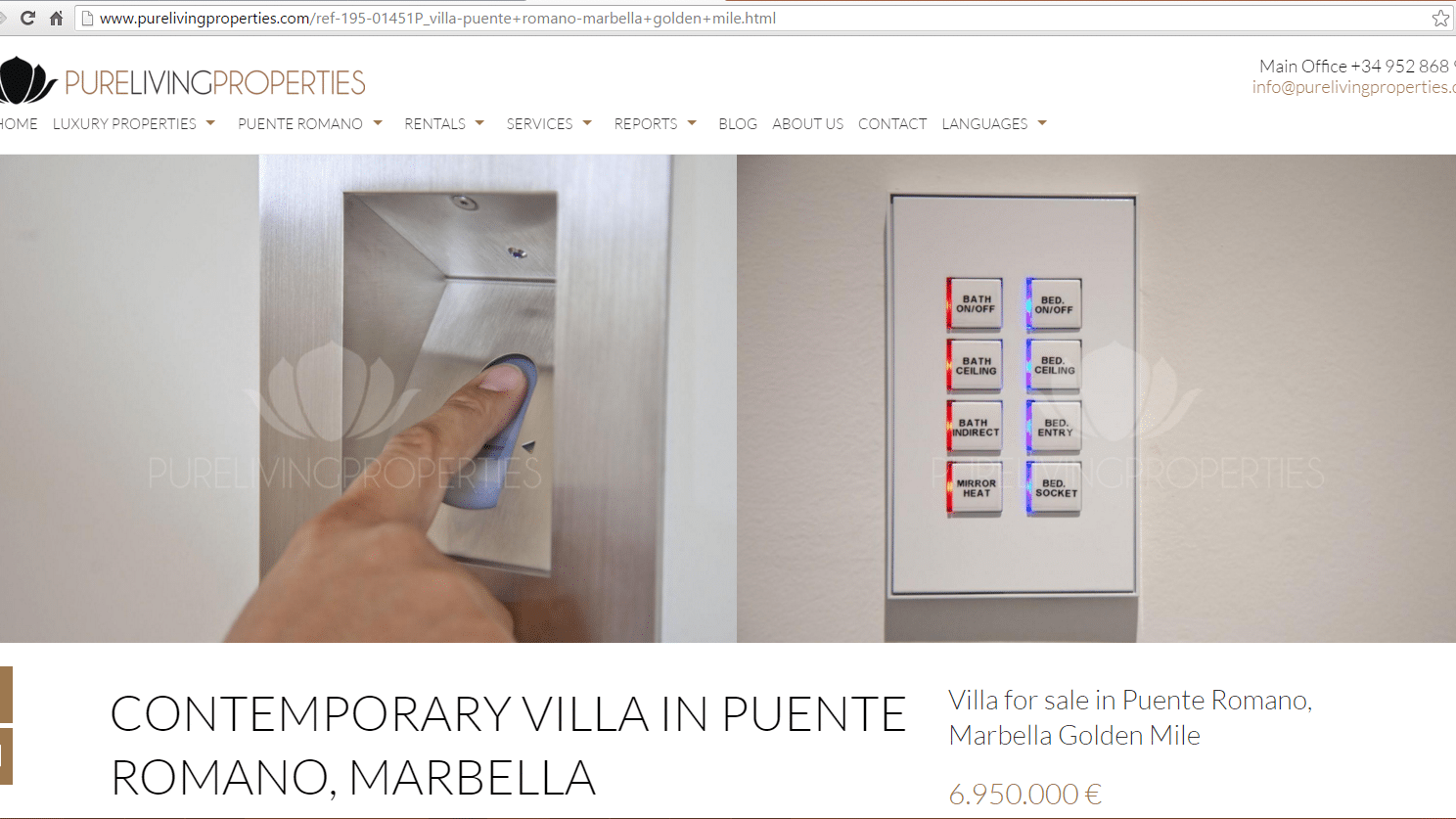 The luxury properties on Marbella's Golden Mile are much sought after for their privileged location at the heart of the resort town's vibrant social scene.
With their proximity to kilometres of golden-sanded beaches, stylish clubs, elegant restaurants and all the first-class facilities of the modern town, villas and apartments in this exclusive part of Marbella have long been in great demand.
But while a superb location is top of the list when it comes to purchasing a high quality home, other features come into play when choosing exactly which one to buy. These days, factors such as a top of the range kitchen and air conditioning system are no longer considered luxuries, but an absolute must-have. So what is it that now makes a home stand out from its neighbours as far as the buying public is concerned?
 Technology top of the list
In the modern world it would appear that technology rules the roost, with buyers now expecting the very latest in home entertainment gadgets, automation and connectivity to be fitted throughout their Marbella villas and apartments.
In a survey of 300 wealthy residential property owners (defined as having an income of more than $250,000 a year) by US company, Coldwell Banker, the importance of the latest electronic wizardry was emphasised when they were asked how much more important certain home features are to them now compared to three years ago.
Of those surveyed, 32 per cent said it was now more important to have fully automated/wired homes and 19 per cent placed home theatre systems higher up their list.
 Country club luxury at home
This fits in with the themes and trends seen in the high-end Marbella property market, where greater emphasis is being put on the leisure facilities offered within the house. Many of these amenities were in the past restricted to the plushest of luxurious country clubs and spa resorts, but now are increasingly expected to be part of the home.
For instance, this contemporary four bedroom villa situated within the exclusive Puente Romano resort is not only set within one of the most desirable locations of Marbella—just two minutes from the beach—but also has all the features demanded from a home at the top end of the market.
It goes without saying that the pool is heated, but the property also features the very latest home automation and control systems, top of the range audio technology and a home cinema room with bar. A sauna and Jacuzzi complete the leisure facilities.
Pure Living Properties has a fine selection of villas and apartments that feature the very best home leisure amenities. Please contact us for more information.

Javier is the founder and CEO of Pure Living Properties. Born and raised in Marbella in an entrepreneurial family who settled on the Costa del Sol in the 1960s, when Marbella's real estate and tourism industry was just a fledgling market, Javier is an expert connoisseur of Puente Romano, which he calls home, and the Golden Mile, but also of the best areas, projects and companies, as their owners and developers have been among his inner circle since childhood.