La Zagaleta
Discover everything you need to know about one of the most prestigious and recognised private urbanisations in Europe, in our Guide to La Zagaleta.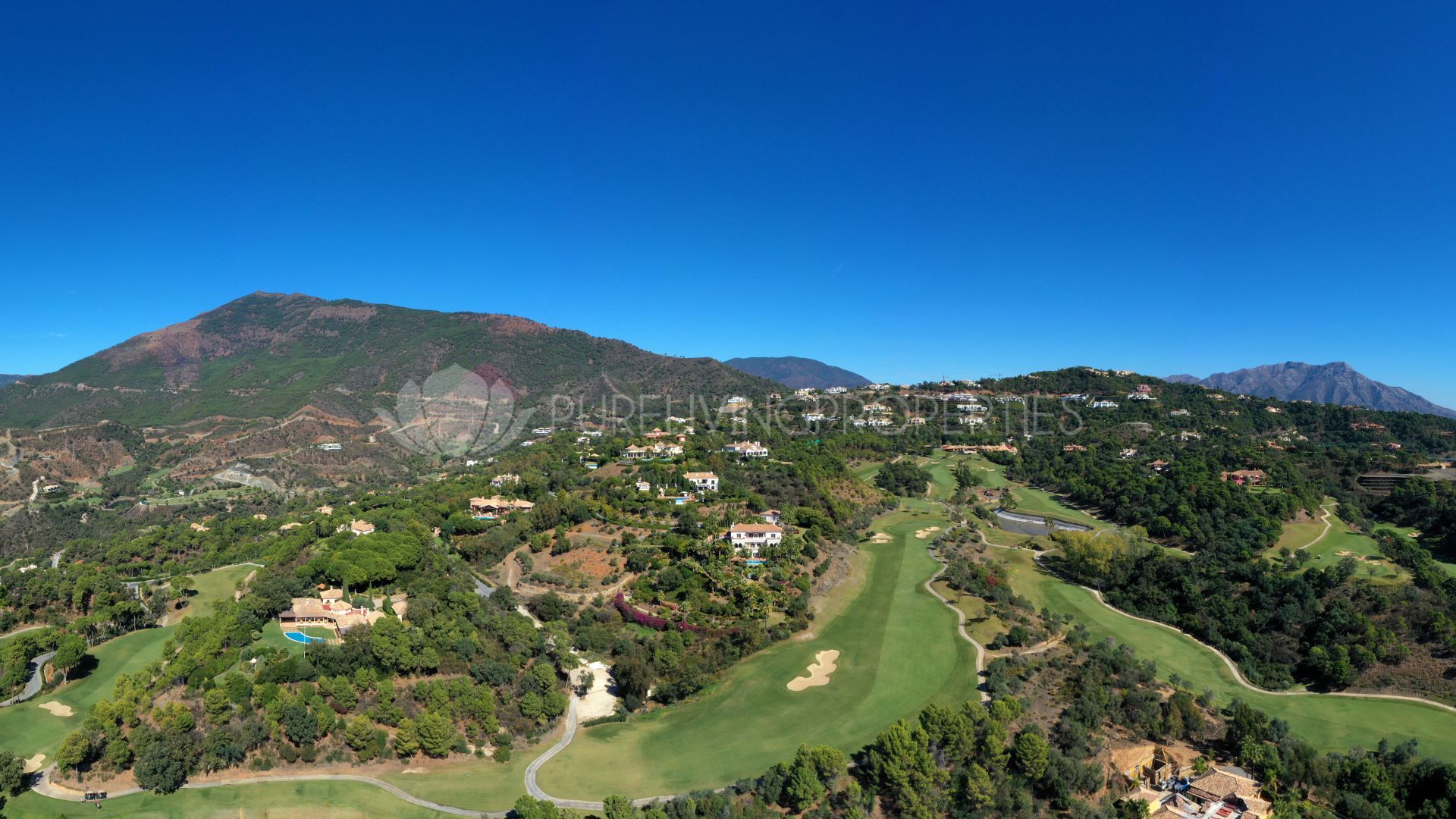 Located in the hills of Benahavís, at the foot of the Serranía de Ronda, La Zagaleta was founded in 1991 and built on an old hunting reserve, covering 900 hectares. It is surrounded by vegetation, natural waterfalls, streams and hills that make up a spectacular mountainous landscape, where you will find the most luxurious properties in Europe.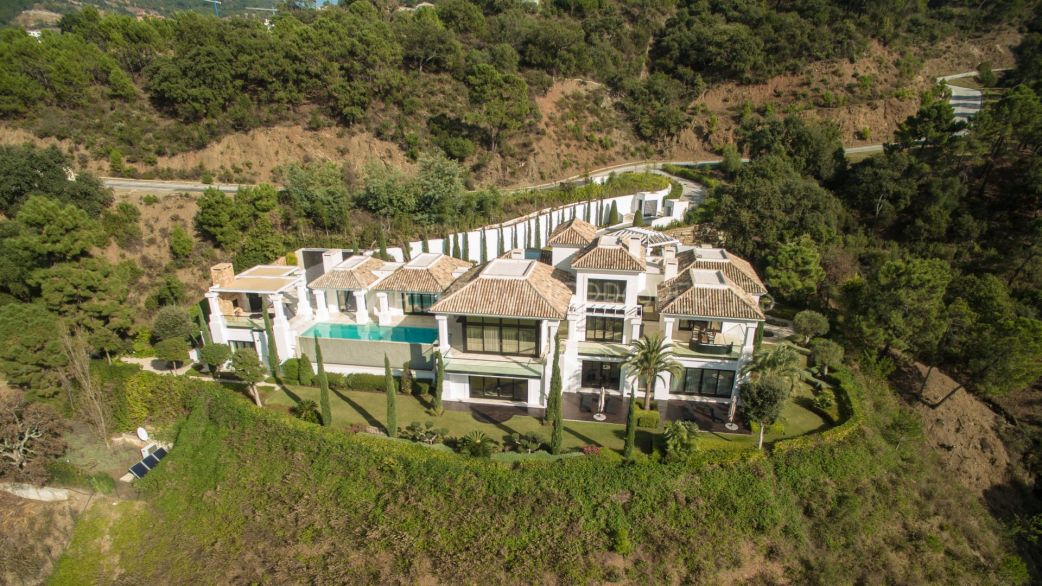 Its proximity to Puerto Banús, just a 10-minute drive away, or Marbella 22 minutes away, allows its residents to enjoy all the leisure and luxury services of the Golden Mile. In addition, La Zagaleta is very well connected, with easy access by road through the AP7 and the N-340 / A7, and close to the Malaga Costa del Sol Airport.
Its residents enjoy anonymity and total privacy, not only due to the enclave in which La Zagaleta is located, but also because it is one of the most secure urbanisations in Spain as it has private and totally restricted access. This is why La Zagaleta is chosen as a place of residence for renowned multinational businesspeople, former presidents, billionaires… from all over Europe, such as David Heinemeier Hansson, renowned Silicon Valley computer scientist or Hans Snook, founder of Orange Telecom, among many more distinguished residents.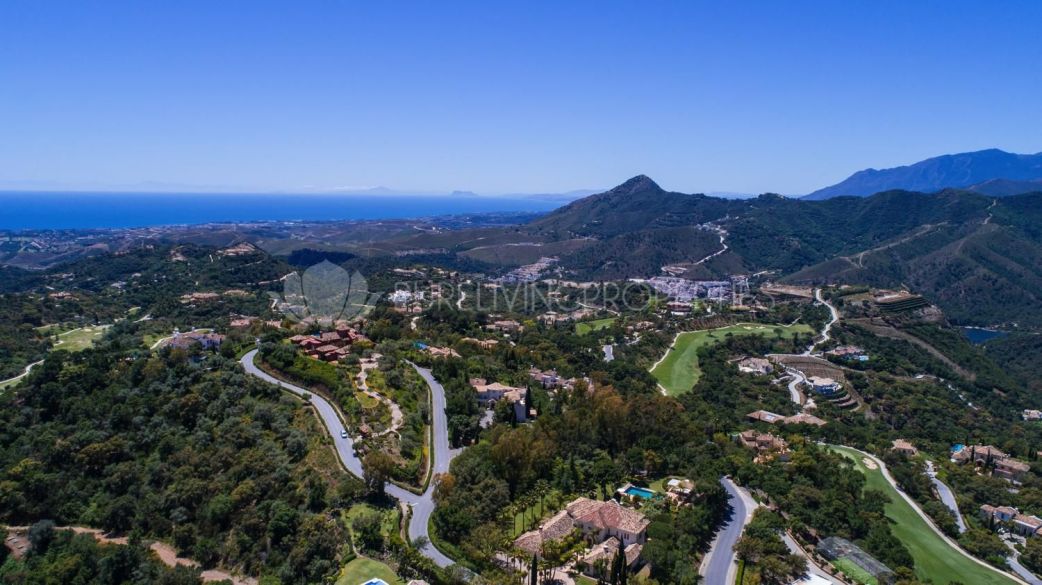 Luxury Properties for sale in La Zagaleta
La Zagaleta is the most luxurious real estate complex in Europe, which is why the price of the properties that are located there oscillates from around 10 million to around 30 million euros . Therefore, La Zagaleta is not characterised by housing apartment complexes, but exclusive villas located on private plots of more than 3000m2, separated from each other to guarantee the conservation of the natural environment, as well as the privacy of its guests.
Strolling through its leafy streets in each corner of La Zagaleta, a private access road leads you to discover dream properties, from small villas equipped with all the comforts to spectacular mansions with a gym with state-of-the-art equipment, relaxation areas with sauna and spa, private garage with room for more than four cars, cinema room and climatised pool…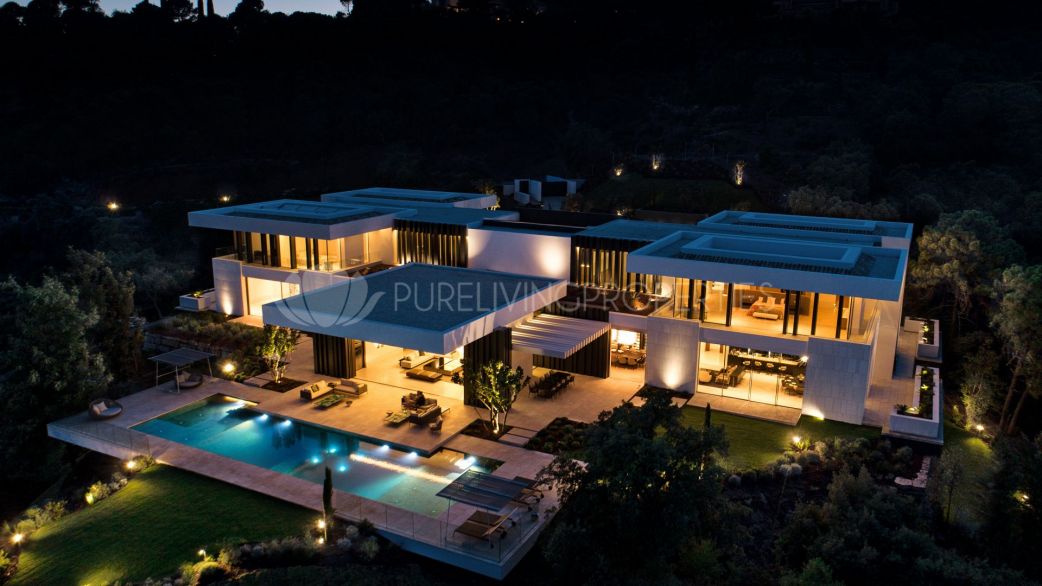 The distribution of the villas throughout the urbanisation is carefully studied because of their location, on the side of the hill, which makes these properties enjoy spectacular panoramic views of both the mountains and the sea. Just as most of its modern and contemporary style villas, they are designed both to take advantage of these idyllic views, with large windows in most of their rooms, as to provide the home with natural light most of the day.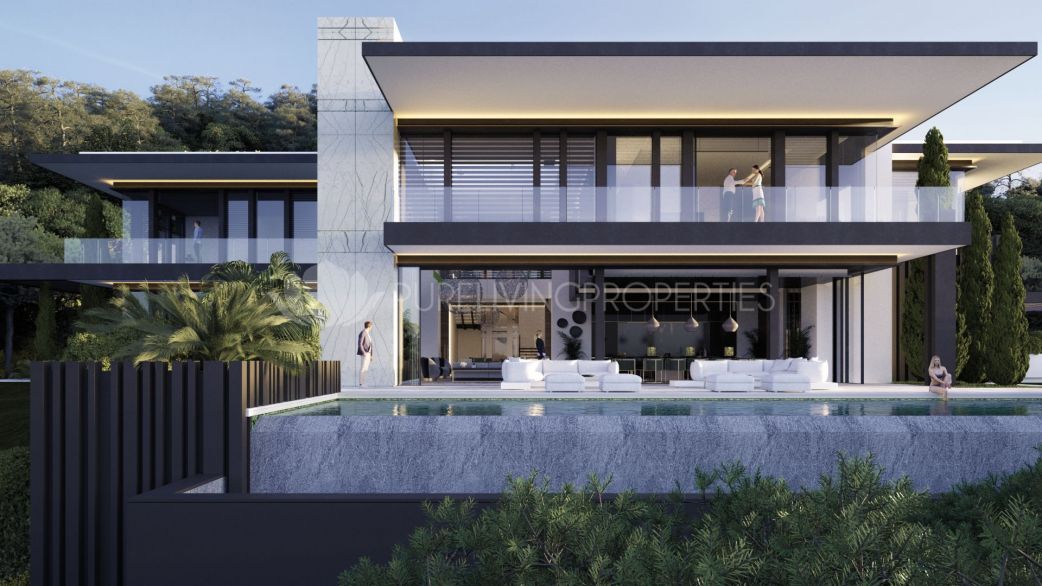 They have been constructed with quality materials where marble floors, imposing architectural details, mahogany furniture, delicately decorated rooms with prestigious works of art make their way into the classic style properties which, in La Zagaleta, mingle with villas with state-of-the-art equipment and latest technology, modern aesthetics through the use of natural textures, such as stone, wood, open spaces…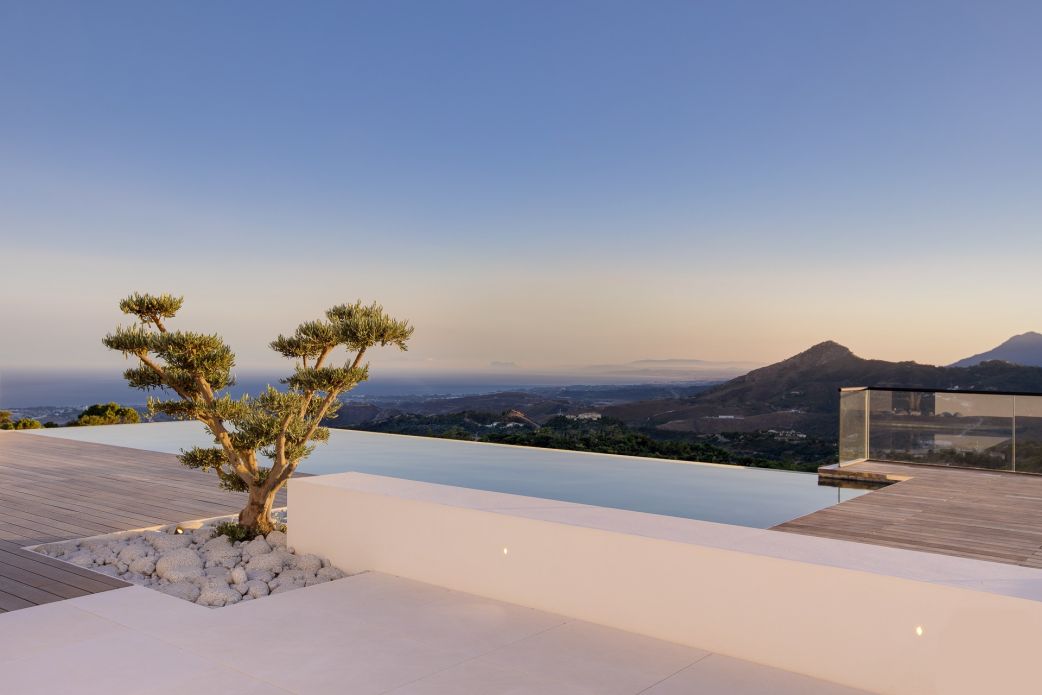 The properties for sale in La Zagaleta have spacious and well-kept outdoor areas with gardens, swimming pools, in many cases infinity pools located on the edge of the hill itself, Jacuzzi, chill out areas, barbecue area, open terraces… fully integrated into the landscape, considering the exterior of these villas just as important as the interior.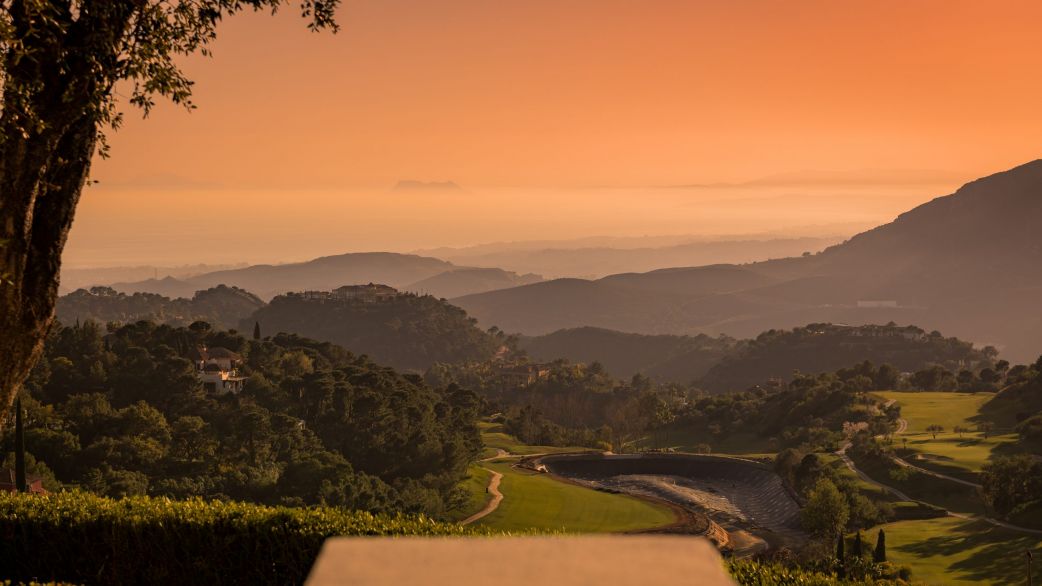 The luxury properties that are located in La Zagaleta are designed with the highest quality standards and aimed at exceeding the expectations of the most demanding owners.
Unique services in La Zagaleta
Old Course Clubhouse
It is the La Zagaleta exclusive social centre, where its residents can enjoy avant-garde cuisine in the exquisite restaurant or have a glass of wine at the pub.
Furthermore, La Zagaleta has various, fully cared for, interior and exterior spaces, to hold business meetings and social gatherings, as well as events such as: gala dinners, weddings, thematic exhibitions, concerts… The team of professionals dedicated to organising this type of event has extensive experience in planning all kinds of affairs, and will apply all of their creativity to make your event a success in every way. All done with great care to detail, from the welcome to the arrangement of areas, as well as the decoration, taken care of by renowned stylists and decorators.
In addition, La Zagaleta has its own catering service, in which prestigious chefs design exquisite menus provided with the best delicacies in the area, as well as characteristic dishes of international cuisine, if the event requires it.
Regarding the sports and health options that La Zagaleta offers, its residents will be able to satisfy their needs with the different quality professional sports services provided. From a large outdoor pool, to private golf courses and horse riding…
Private Golf Courses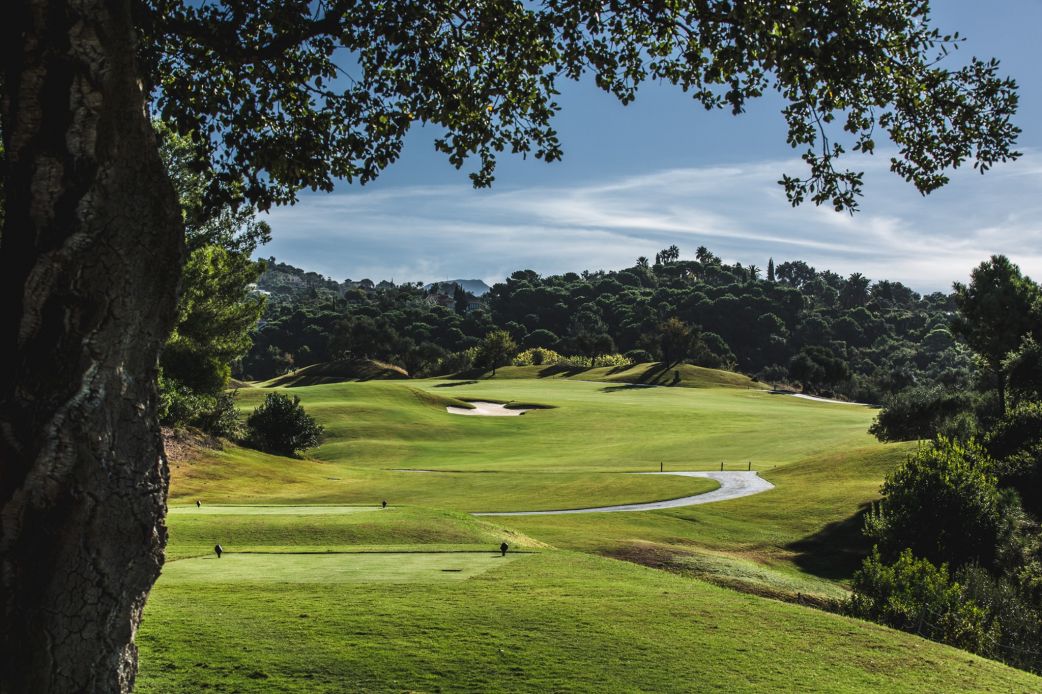 Within La Zagaleta there are two private golf courses: the Old Golf Course and the New Golf Course. Designed to the smallest detail to offer a unique experience and challenge to its players, but very different from each other, due to the characteristics of their game and configuration.
The Old Golf Course was designed in 1991 by Brand Benz and redesigned in 2016 by Marc Westenborg. It has a total of 18 holes in the middle of a haven of peace, surrounded by nature.
As for the New Golf Course, you will be able to enjoy a 36-hole uninterrupted playing experience.
La Zagaleta Tennis Club
A professional club where you can practice tennis and paddle tennis in an unbeatable location. The Tennis Club has a hard court and a clay court, as well as a paddle tennis court where you can receive personalised training and coaching from the best professionals, while enjoying your favourite sport in a totally private club exclusively for owners, family and friends.
La Zagaleta Riding Club
A first-class equestrian centre that offers its residents competition facilities equipped with a jumping and training area, twenty stables, six paddocks … The pure-bred horses and ponies at the Zagaleta equestrian centre receive all the necessary care.
The La Zagaleta Riding Club also has qualified professionals who offer horse riding lessons to both adults and children at different levels, both for leisure and for competition.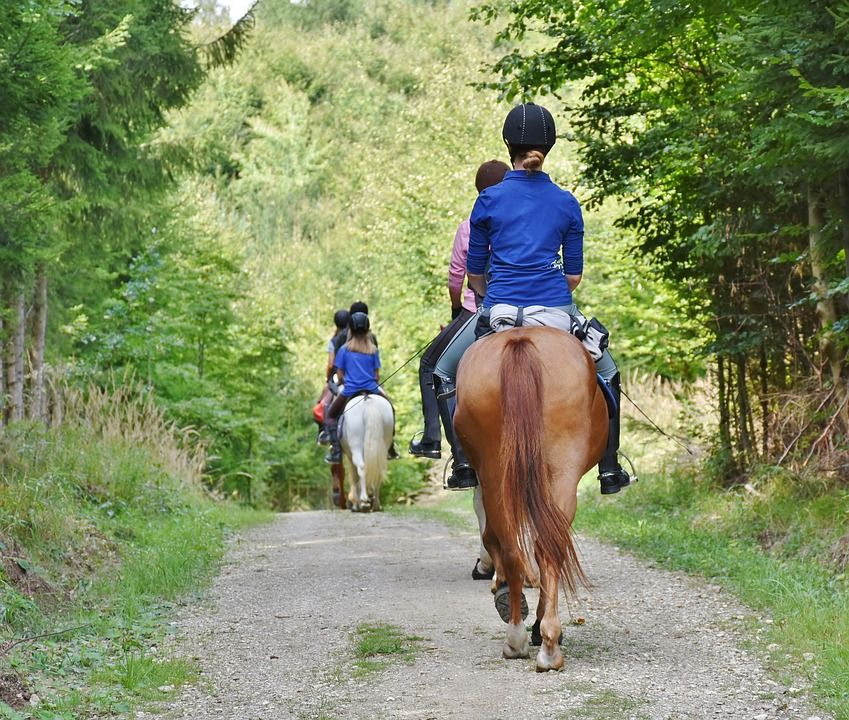 In addition, residents can enjoy multiple routes on horseback through an incredible landscape of forests with waterfalls and rivers, while observing different types of birds and other wildlife, as well as the best views of the golf courses and mountain ranges by the sea.
Its lush and undulating grounds surrounded by pine trees are ideal to get lost in on foot and live a unique sensory experience. Try out some of the hiking routes traced in its 900 hectares of land, as well as practising other mountain sports such as cycling, motor racing…
La Zagaleta offers its residents all kinds of services in order to satisfy all their needs, which is why you can request tailor-made services, such as helicopter transfers from the private heliport located in the urbanisation, private transfers by yacht, car… Personal shopper services to receive advice or make purchases in top brand boutiques, jewellery, decoration…
As well as services within the properties, such as care and maintenance of gardens, swimming pools, laundry and cleaning service, safe custody of keys…
La Zagaleta is carefully designed to provide its guests with a unique quality of life, in one of the most exclusive enclaves on the Costa del Sol.

Javier is the founder and CEO of Pure Living Properties. Born and raised in Marbella in an entrepreneurial family who settled on the Costa del Sol in the 1960s, when Marbella's real estate and tourism industry was just a fledgling market, Javier is an expert connoisseur of Puente Romano, which he calls home, and the Golden Mile, but also of the best areas, projects and companies, as their owners and developers have been among his inner circle since childhood.
Luxury Properties for sale in La Zagaleta