Marbella´s five-star hotels set the standard
Javier Nieto - Oct 2, 2015 - Marbella Lifestyle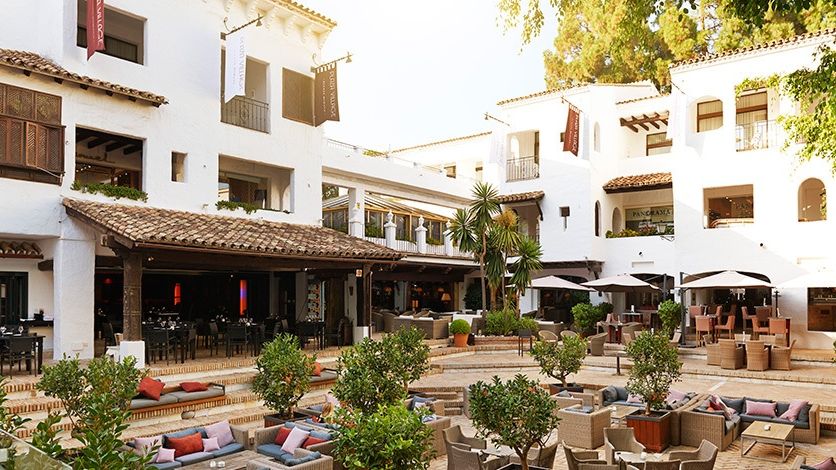 Marbella has built its reputation as a luxury destination for an affluent clientele on the firm foundation of its fine selection of five-star hotels. These centres of opulence know exactly what is required to provide the services and facilities needed to ensure their customers have the perfect sunshine break in stylish and sophisticated surroundings.
The concept of Marbella as an exclusive luxury resort for the international jet set was the brainchild of Prince Alfonso von Hohenlohe, who recognised the town had all the natural attributes—beautiful beaches, a spectacular setting and an enviable year round climate—to attract celebrities, wealthy businessmen and royalty, if only the facilities such a clientele demanded were there.
New luxury concept born in Marbella
And so the Marbella Club Hotel was born, which offered then and continues to offer today, every conceivable luxury. Located on a prime beachfront location on the Golden Mile, it sets the standard against which other five star resorts are judged.
The hotel's MC Café offers gourmet euro-Asian fusion food while the Thallaso Spa is a haven of relaxation, with an indoor sea water pool, saunas, solarium, 12 treatment rooms, a full range of beauty treatments and relaxing anti-stress programmes. For those who love life on the high seas, the 55-foot super-luxury Marbella Club Yacht can be hired for an exceptional day out.
The other pillar on which Marbella's jet set lifestyle reputation was built is also on the Golden Mile. The Puente Romano Resort is a by-word for elegance, fine cuisine and a relaxed lifestyle. Everything the discerning guest could possibly want can be found on site. Built in Andalusian style, its white-washed buildings can be found nestled within lush gardens—which feature waterfalls and lakes—that wend their way down to the seafront, where the famous Del Mar beach club provides superb food in a magnificent setting.
Fine dining at the Puente Romano
Indeed, fine dining is something that is taken very seriously at the Puente Romano, with its Plaza Village providing five gourmet restaurants, including two run by Michelin starred chef Dani García. The resort's tennis club is also famed and has hosted Davis Cup matches, a string of top players, as well as concerts featuring some of the biggest names in show business.
Other exclusive hotels in Marbella include the Gran Melia Resort Don Pepe, which is right on the paseo maritimo promenade and just a short walk from the historic town centre, and slightly further afield, the Don Carlos, which features the famous Nikki Beach Club on one of the best beaches in Marbella.
The Roman themed Villa Padierna Palace Hotel with its three top quality golf courses—and incidentally where US First Lady Michelle Obama stayed on a visit to Marbella a few years ago—and the Melia La Quinta Golf and Spa, which is a stylish five-star resort set in Nueva Andalucía's Golf Valley just ten minutes away from Puerto Banús, are also top quality resorts offering a luxury break.
These are just some of the luxury resort hotels Marbella has to offer, but what they all have in common is a commitment to providing the perfect holiday in an elegant and exclusive ambience.
Pure Living Properties, situated within the Puente Romano grounds, offers a selection of fine properties for sale and rent within the luxury resort and along the Golden Mile. If you are looking to buy or rent a villa, apartment or penthouse in Marbella, please contact us for a consultation.

Javier is the founder and CEO of Pure Living Properties. Born and raised in Marbella in an entrepreneurial family who settled on the Costa del Sol in the 1960s, when Marbella's real estate and tourism industry was just a fledgling market, Javier is an expert connoisseur of Puente Romano, which he calls home, and the Golden Mile, but also of the best areas, projects and companies, as their owners and developers have been among his inner circle since childhood.