Puente Romano Tenis Club serves up an ace
Javier Nieto - Sep 3, 2015 - Marbella Lifestyle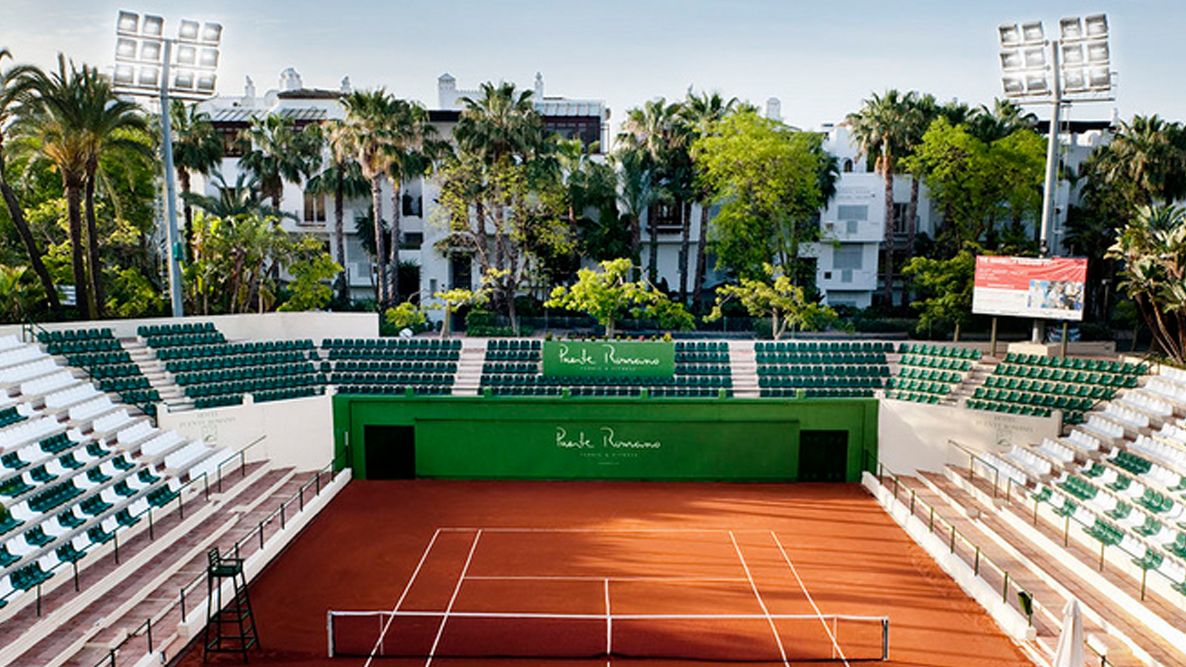 With its A-list guests, luxurious apartments and suites, top class restaurants and exceptional facilities, the Puente Romano Resort is often called the playground of an international elite. It is certainly true of its iconic tennis club, where the great of the sport have graced centre court.
The opulent hotel has built a reputation for excellence in everything it does, and the resort's tennis club is one of the main jewels in its crown.
Bjorn Borg in Marbella
The first superstar to be associated with the club was Swedish tennis legend, Bjorn Borg. In 1980, at the height of his fame, Borg married Romanian Mariana Simionescu at the Puente Romano, where he had just inaugurated the tennis club he would be managing the following year.
Fellow Wimbledon champion Manolo Santana took over the reins in 1983, staying in charge until 1998. Between them, they gave the resort the sort of profile it needed to attract some of the top names in the game. Boris Becker, John McEnroe, Serena Williams, Henri Leconte, Emilio Sánchez Vicario, Mats Wilander, Jim Courier, Thomas Muster, Yannick Noah, Sergi Bruguera, Pat Cash and Martina Hingis are just some of the big names who have played at the Puente Romano.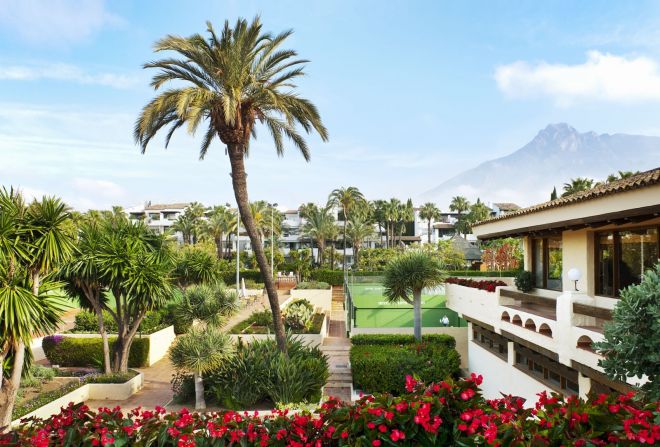 With eight clay courts and two hard surfaces, and a seating capacity of 2,500 round its centre court, the club has world-class facilities; so much so that it hosted the 1998 Davis Cup match between Spain and Mexico and was chosen as the venue for the Australian team's training base in 2000.
Part of the attraction was not just the tennis courts, but all the associated amenities of the Puente Romano Resort, which include four paddle tennis courts, a gym, activity room, massage room, sauna and Turkish bath, plus three outdoor swimming pools ─ all set within gorgeous tropical gardens.
Living in Puente Romano
The resort's superb restaurants, tropical gardens, luxury suites and apartments have also have hosted a string of world famous singers and musicians, with concerts held on the centre court. Opera singers Montserrat Caballé and José Carreras, soul and jazz legends Ray Charles, BB King and Van Morrison as well Grace Jones, George Benson, Dionne Warwick, Lionel Richie and Spandau Ballet are a few of the music world's show stoppers to have played there.
If you would like to share in the upmarket lifestyle of Marbella's Puente Romano and Golden Mile, which has attracted such a litany of famous names, then we have the home to suit you at Pure Living Properties. Give us a call and we can tell you more.

Javier is the founder and CEO of Pure Living Properties. Born and raised in Marbella in an entrepreneurial family who settled on the Costa del Sol in the 1960s, when Marbella's real estate and tourism industry was just a fledgling market, Javier is an expert connoisseur of Puente Romano, which he calls home, and the Golden Mile, but also of the best areas, projects and companies, as their owners and developers have been among his inner circle since childhood.