Marbella luxury home rental service
Javier Nieto - Aug 26, 2016 - Pure Living News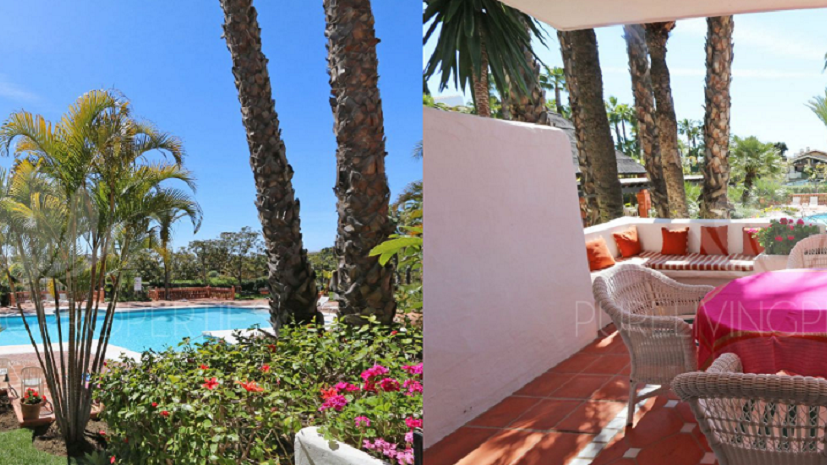 Many owners of luxury apartments and villas in Marbella do not live in them year-round, but use their properties as second homes for holidays and regular short stays throughout the seasons. Not all wish to rent their homes out, but those that do are hindered by the fact that they are not in Marbella to manage the process themselves.
There are many property management companies that specialise in running rentals on behalf of homeowners, yet most are focused in the mid to lower end of the market. Indeed, few actually cater to Marbella's luxury rentals market, which requires a completely different approach, infrastructure and set of service resources, not to mention a wholly different property portfolio.
In this sense the rental market in Marbella as elsewhere is highly segmented into specialist categories each with their own clientele, locations, marketing strategies and levels of amenities and services offered.
Luxury rental specialists in Marbella
Pure Living is a well-established property company with expertise in both villa and apartment rentals and sales in Marbella. We cover both fields of activity with equal dedication and professionalism, but specialise purely in luxury homes, using our base on the Golden Mile as our core area. In addition Pure Living also services high end clients in all the other top addresses in Marbella, from La Zagaleta to Sierra Blanca.
As such we have a great deal of experience in managing and renting luxury homes for our clients, many of whom have bought through us and now entrust us with the safe upkeep and efficient renting of their Marbella villas and apartments. It is a discreet, bespoke service that works strongly on personal referrals and recommendations from satisfied clients.
In dealing with your property's rentals we provide a five-star deluxe service that offers your guests the very best amenities and personal service – taking away any hassle or work on your side and ensuring that you realise the potential of your property. Our extensive network and effective marketing strategies ensure high occupancy of the right kind of guests, who our concierge service looks after from the moment they arrive to the moment they leave, when the home is returned to its spotless state.
Our homeowners, meanwhile, know their Marbella villas and apartments are well looked after, maintained and represented as the property provides a return as well as always being ready to receive them in style at a moment's notice, for the most important guest of all is surely the owner himself.
Pure Living has a prime selection of luxury Marbella villas and apartments for rent with accompanying top-class personal service. Try us out.

Javier is the founder and CEO of Pure Living Properties. Born and raised in Marbella in an entrepreneurial family who settled on the Costa del Sol in the 1960s, when Marbella's real estate and tourism industry was just a fledgling market, Javier is an expert connoisseur of Puente Romano, which he calls home, and the Golden Mile, but also of the best areas, projects and companies, as their owners and developers have been among his inner circle since childhood.