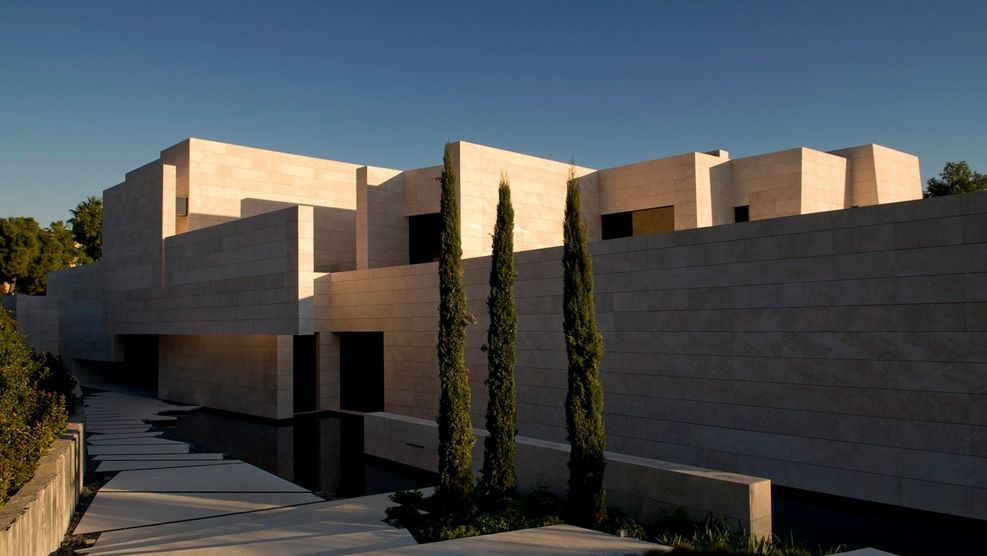 The modern homes that are de rigeur in Marbella, featuring crisp lines, expansive windows and sensuous curves, rely on one common factor for their success—the skill and imagination of the architect who turns extraordinary thoughts into elegant buildings.
In Spain the leading light in the creation of these testaments to creativity—the very antithesis of the dull and uninspired that are sometimes thrown up—is Joaquín Torres. He is the epitome of what could be called 'celebrity architects' not just because of his A-list clients, but because he has himself achieved a great measure of fame and recognition for his work.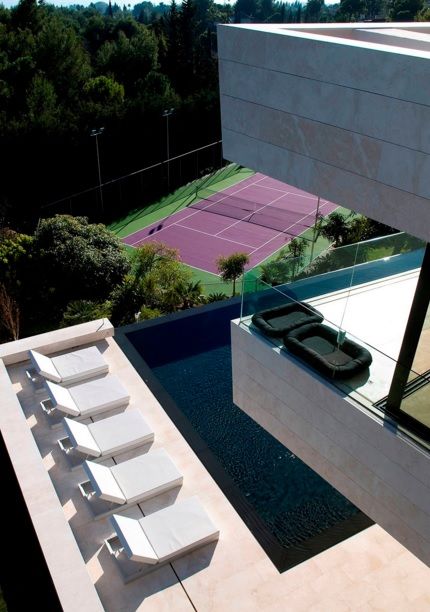 His father, Juan Torres Piñón, was for years Chairman of Real Madrid Football Club as well as being co-founder of the large ACS construction group—a linkage that would be of great help to a young Joaquín as he set up his famous A-cero studio in Madrid. The studio's first commission was for a new family home for Torres senior and so he created what he still considers a masterpiece—yet it was only the first in what was to become a long line of some of the most striking and desirable contemporary buildings in Spain.
Viewing some of his designs, the influence of such greats as Le Corbusier, Frank Lloyd Wright and Mies Van der Rohe is evident. Indeed, Torres truly saw what architecture can be when he visited Wright's Fallingwater House in Philadelphia and masterpieces by Van der Rohe as a youngster.
The architect says he also feels drawn to the concepts of visual expression encapsulated by the minimalist architecture of John Pawson, as well as following the works of Spanish master José Antonio Vicens and Argentine Ignacio Ramos with great interest.
These ideas are translated into Torres' own work, with the use of light, colour, texture, proportions and harmony combining to create spectacular structures that can truly be called works of art. The clean lines he employs, combined with sensual curves create unique homes that are at once striking and harmoniously blend in with their environment.
The results are villas that stand out for their beauty, elegance and desirability—so much so that many of the most famous names in Spain have employed his creative services to give shape to their dream homes.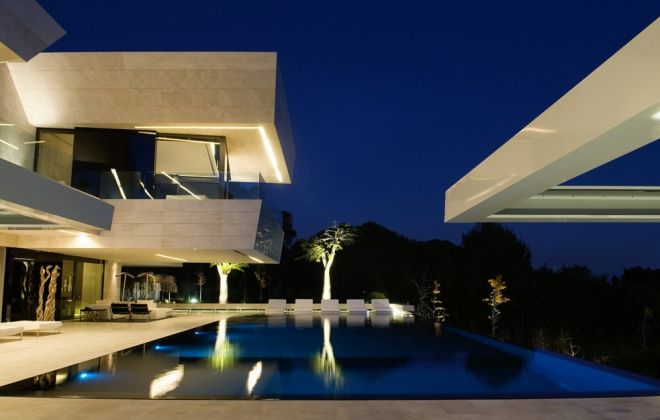 From his studio in Madrid, he and his 100-strong architectural team have designed residences for the cream of Spanish society, including Hollywood actors Penelope Cruz and Javier Bardem, and singer Alejandro Sanz. Footballing superstar Cristiano Ronaldo—indeed most of the Real Madrid team—live in villas created by Torres on the exclusive La Finca estate, as do ex-Prime Minister Felipe González, Spain's richest man Amancio Ortega and rally driver Carlos Sainz.
In recent years Torres has spread his wings abroad, opening a studio in Dubai—where he counts Madonna among his clients—and has projects in Fort Lauderdale, Florida, as well as in different parts of the Middle East, Lebanon, Russia and Europe. The latter also includes projects in Marbella and Sotogrande—two areas where his world class designs are a perfect fit for the glamorous and exclusive residential estates to be found here.

Javier is the founder and CEO of Pure Living Properties. Born and raised in Marbella in an entrepreneurial family who settled on the Costa del Sol in the 1960s, when Marbella's real estate and tourism industry was just a fledgling market, Javier is an expert connoisseur of Puente Romano, which he calls home, and the Golden Mile, but also of the best areas, projects and companies, as their owners and developers have been among his inner circle since childhood.