New build homes in Marbella
Javier Nieto - Jan 31, 2016 - Property Advice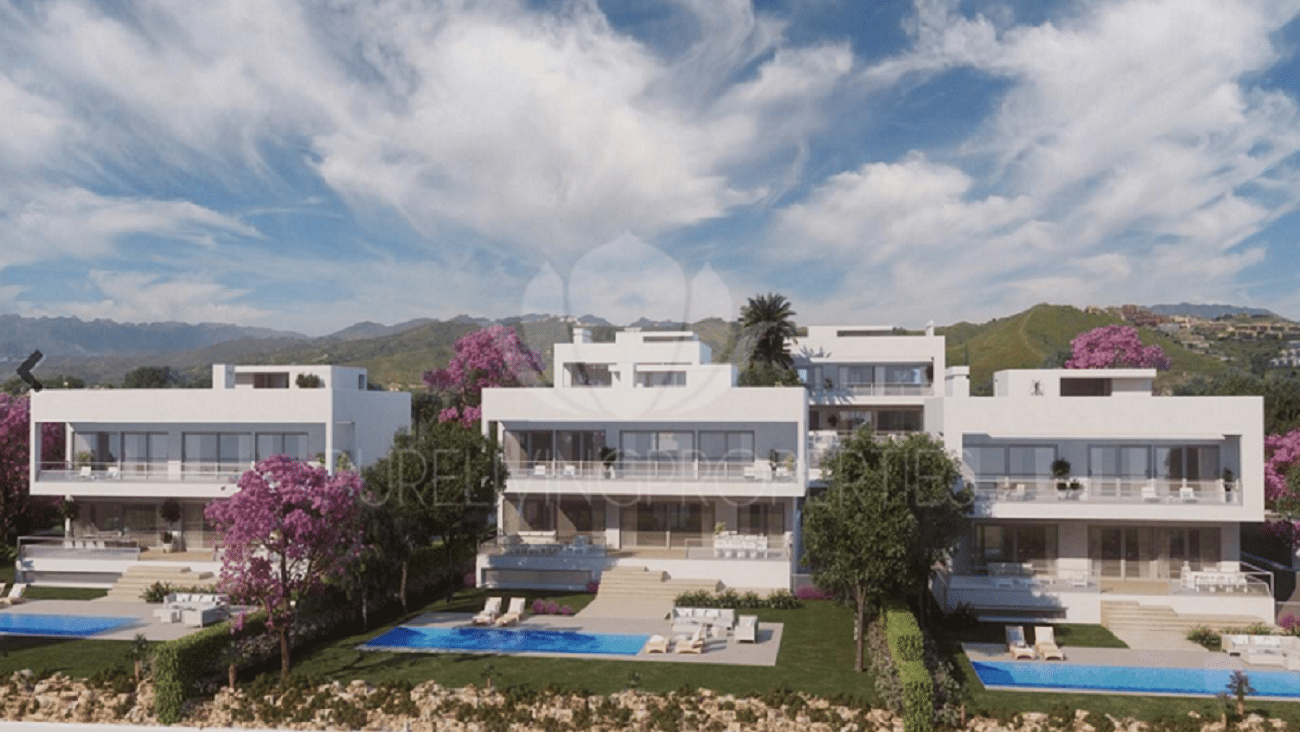 When looking to buy an apartment or villa in Marbella one of the most sought after options is to seek out a new build.
Brand new homes have certain attractions that help explain their popularity and ensure prospective purchasers will often opt for a new property rather than a resale—provided it is in the right location.
If you are buying before construction is completed the option to have the home customised with your own décor preferences—for example your preferred colour scheme, kitchen and choice of tiles—is a bonus and far easier than having a pre-owned property refurbished.
New apartments and villas for sale
Just-completed properties in Marbella are invariably finished to a very high level, with all the latest features and in many cases home automation and internet connectivity built in. Unlike some older homes, the design elements for a modern lifestyle have been thoroughly thought through and included by the leading architects responsible for the best new projects.
These include features such as open plan layouts, spacious kitchens, dressing rooms and walk in closets as well as large master bathrooms. Apartments have large balconies and villas extensive terraces to facilitate the indoor/outdoor Marbella lifestyle so many people aspire to.
The knowledge that all the electric installations, household appliances, air conditioning and plumbing is brand new also brings peace of mind as the need for costly maintenance is minimised and the latest energy saving materials and techniques will have been applied to help keep running costs down.
Advantages of a brand new home
Pure Living Properties has a wide selection of quality new apartments, penthouses and villas for sale—both completed and off plan—in all the most desirable parts of Marbella giving you all the advantages of a brand new home in an enviable location.
For instance, the small, exclusive Loma de Casasola development right by the beach in sought after Guadalmina Baja features six spacious villas to be built to the highest standards. As is to be expected, the design includes many features demanded for a modern lifestyle, including internet connectivity with wi-fi on all floors, air conditioning, under floor heating, top quality German kitchen appliances, home automation, entertainment system—the list goes on and even includes a lift!
This is just one of the new build developments in our portfolio, which range from luxurious apartment complexes to grand villas. Please contact us for more details.

Javier is the founder and CEO of Pure Living Properties. Born and raised in Marbella in an entrepreneurial family who settled on the Costa del Sol in the 1960s, when Marbella's real estate and tourism industry was just a fledgling market, Javier is an expert connoisseur of Puente Romano, which he calls home, and the Golden Mile, but also of the best areas, projects and companies, as their owners and developers have been among his inner circle since childhood.