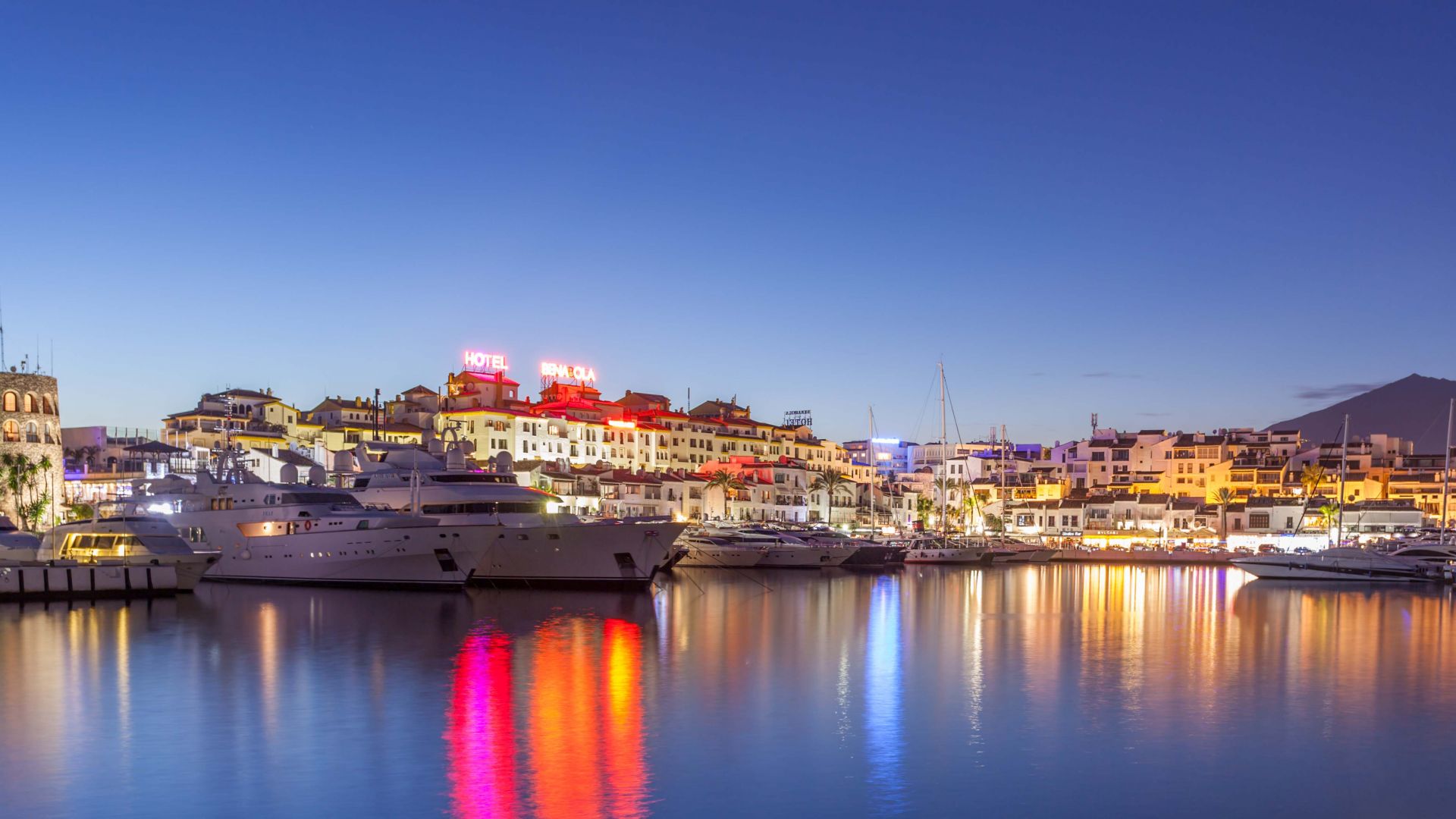 Have you drawn up a bucket list? The idea of writing down a series of things you would like to do in your lifetime—and then going out and doing them—was popularised in the 2007 Hollywood movie of the same name starring Jack Nicholson and Morgan Freeman.
In the movie Nicholson and Freeman's characters jetted across the globe to fulfil their wishes, but we don't think you have to do that—in Marbella there are plenty of things to do that would be top of many people's bucket list. Here we have a look at some of the 'must do' events that should be on every person's list…
A memorable meal.  Dining at one of Michelin starred chef Dani García's two restaurants at the Puente Romano Hotel—Dani García and Bibo—is a memorable event that would grace anyone's wish list. Delicious food, excellent service and beautiful surroundings. What more could your taste buds want?
Live like royalty. Spend a night (or longer) at the famous Marbella Club Hotel, where it all started for the town as a playground for the rich and famous. Situated at the heart of the Golden Mile, it has hosted European royalty (after all, the resort was founded by Prince Alfonso von Hohenlohe-Langenburg) Arab Sheiks, Hollywood stars, sports legends and giants of the music world. Spending time in such a luxury venue offers the chance to live like the world's elite, and it isn't always as prohibitive as one may think.
Enjoy a sundowner. Sunset is a magical experience in Marbella. It is hard to think of anything better than lounging on the terrace of one of the town's many upmarket bars and restaurants, cocktail in hand and drinking in the stunning sight across the deep blue Mediterranean Sea of the African coastline bathed in the golden rays of the setting sun.
Make some friends at sea. Take a boat trip from Puerto Banús and you are almost guaranteed to see dolphins and, if you are lucky, have a close encounter with a majestic whale. It is a reminder that the natural world is still one of the big attractions of Marbella.
These are just four of our suggestions for a bucket list. Of course there are many other things you could do, from renting a super yacht, taking a helicopter ride, driving a high powered racing car at Ascari Race Resort, or hiring a Ferrari for a day, to taking in a show at the Puente Romano or living in a super luxury villa for a week.
Should you wish to live your dream, Pure Living Properties has a selection of fine villas and apartments for sale on the Golden Mile and other sought after areas of Marbella. Please contact us for more information.

Javier is the founder and CEO of Pure Living Properties. Born and raised in Marbella in an entrepreneurial family who settled on the Costa del Sol in the 1960s, when Marbella's real estate and tourism industry was just a fledgling market, Javier is an expert connoisseur of Puente Romano, which he calls home, and the Golden Mile, but also of the best areas, projects and companies, as their owners and developers have been among his inner circle since childhood.