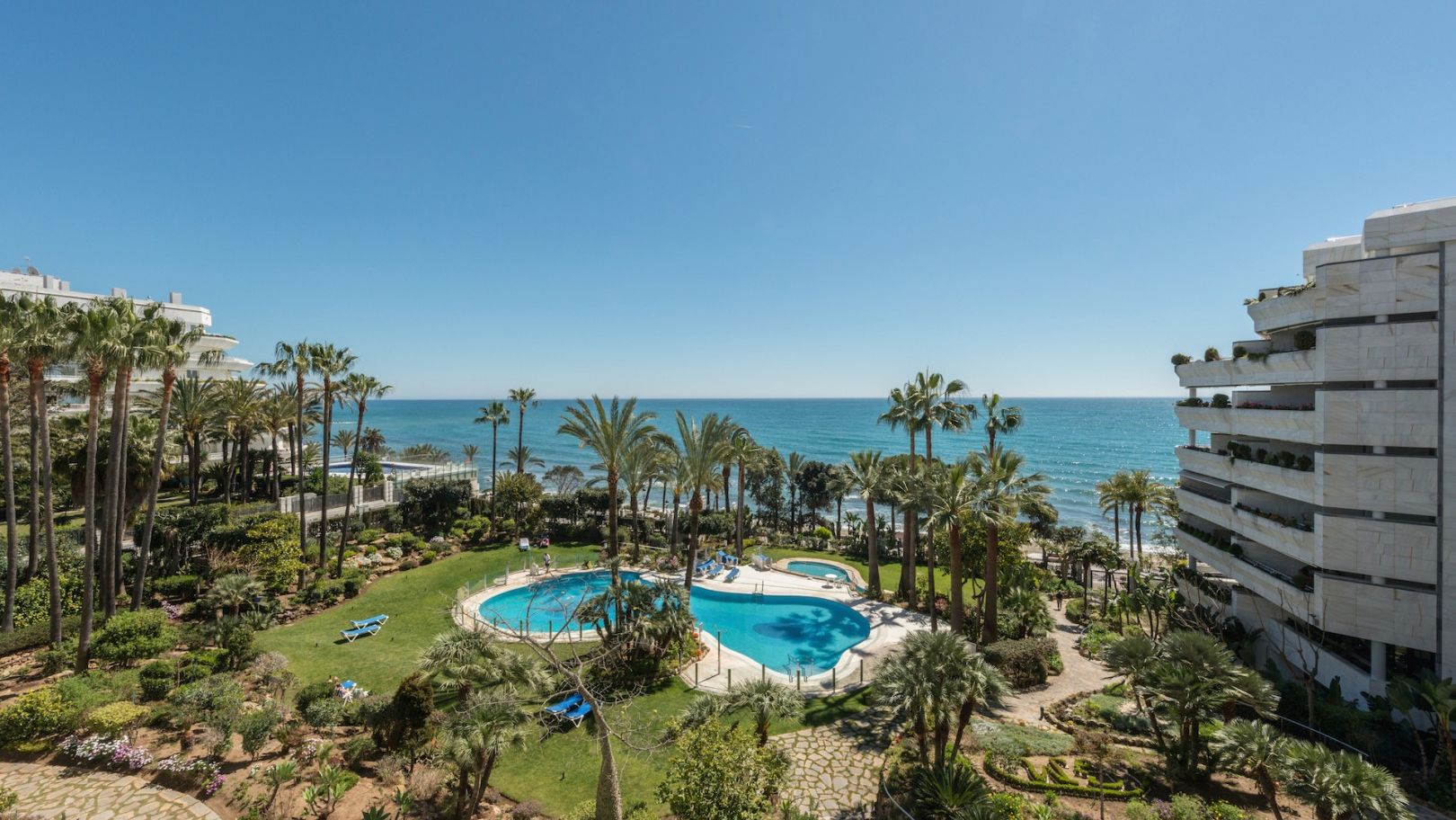 Take a stroll along Marbella's Paseo Marítimo and you'll be in good company. A firm favourite with visitors and locals alike, this seven kilometre beach promenade stretches from Puerto Banús to Marbella's fishing port with much to see in between.
Walking eastwards from Puerto Banús, you'll find several traditional chiringuito beach bars serving fantastic fresh fish, salads, tapas and cold drinks even before you reach Río Verde, the first river on the route, which you can cross using the recently constructed wooden bridge.
As you walk along, you can't help but admire the frontline beach properties looking out to the sea. There's a great mix of apartments and villas, some of which belong to the international celebrities who regularly visit Marbella to enjoy the sunshine and a bit of relaxation away from the prying eyes of the media.
Just after Coral Beach, a very popular urbanisation in the area with its own hotel, apartment complex and restaurant, you'll discover the renowned Victor's Beach. This beachfront restaurant offers unbeatable sea views alongside a serving of delicious fish, crisp chilled wine and, more often than not, a session or two of live music. Victor's Beach is a Marbella institution, regularly frequented by a number of celebrities with homes nearby. A definite must visit.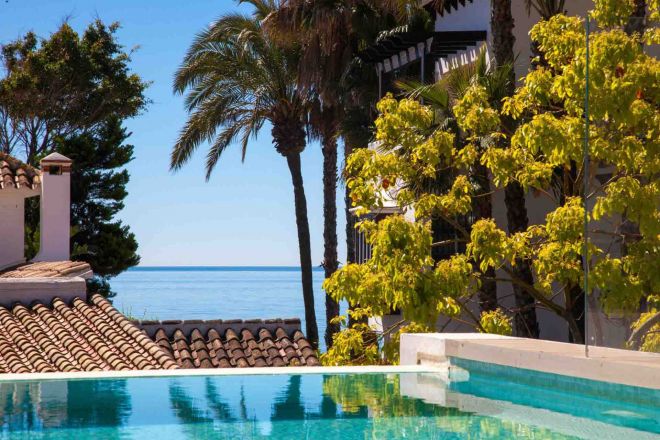 Continue eastwards to the stone jetty and you'll find yourself at the Puente Romano Hotel's beach, with its own restaurant and facilities. There's always a lot going on here with cyclists, roller skaters, pram pushers and dog walkers milling around, while guests and residents make the most of the super sandy beach and great views.
The wooden jetty belonging to the Marbella Club is not much further on and you can't help but notice the green environs that predominate between these two world famous hotel resorts. Both feature phenomenal su tropical gardens, parts of which you can marvel at without even leaving the paseo.
As you approach the centre of Marbella, you'll notice more and more kiosks, beach bars, restaurants, shops and facilities on either side of you. There's plenty of opportunity to stop for refreshment midway if you intend to walk the whole route – you can even enjoy a massage on the beach to ease those aching muscles before you get on your way again!
Of course, the paseo is there to enjoy 365 days a year, but if you want to capture the real essence of the place, make sure you take a walk there one Sunday afternoon. You'll see multi generational Spanish families taking the air while children scoot around them alongside the usual sprinkling of tourists, workers and exercisers making the most of this fantastic Marbella landmark.
Contemporary Villa in Puente Romano, Marbella
Duplex Penthouse for sale in Marina de Puente Romano, Marbella Golden Mile
 Apartment for sale in Oasis de Banús, Marbella Golden Mile
 Apartment for sale in Gran Marbella, Marbella

Javier is the founder and CEO of Pure Living Properties. Born and raised in Marbella in an entrepreneurial family who settled on the Costa del Sol in the 1960s, when Marbella's real estate and tourism industry was just a fledgling market, Javier is an expert connoisseur of Puente Romano, which he calls home, and the Golden Mile, but also of the best areas, projects and companies, as their owners and developers have been among his inner circle since childhood.