Complete Refurbished Vs. New Construction
Javier Nieto - Feb 12, 2015 - Property Advice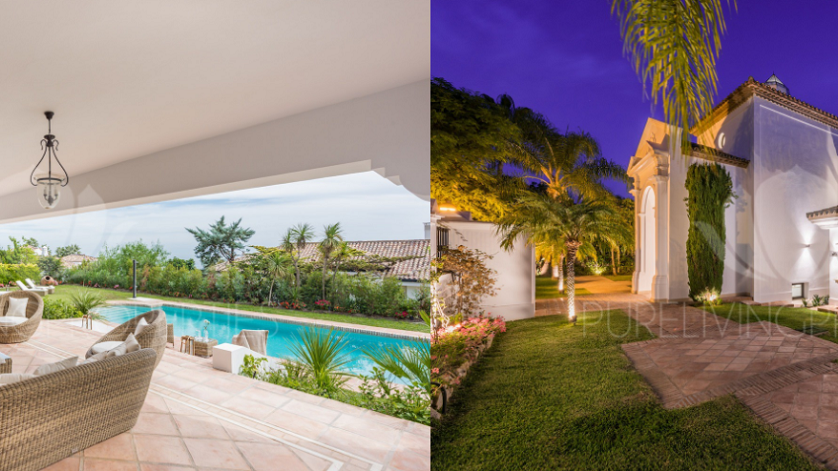 The Real Estate market in Marbella reached a point of reflection between the debate:
¨Should I buy cheaper and fully rehabilitated property or I go towards for new trendy and modern buildings that attracts so much attention by heavy marketing campaigns¨.
Nowadays the trend in architecture and design has changed together with the taste of new customers.
Each of the options involves costs, advantages and disadvantages, and just knowing exactly what you are looking for and the ideal location may help anybody to decide on the best option for his situation.
The rehabilitation of an old house or apartment takes longer, but much less than a new construction. The cost of rehabilitation at times exceeds the cost of a newly built housing.
From a moral standpoint, rehabilitation involves substantial energy savings to the old building and less pollution. It also streamlines the social sector and the local economy.
From the social point of view, take the option to completely overhaul a relatively old dwelling is a bet before the crisis because the social and economic benefits of refurbish are seen immediately. Suddenly grows the value of the property or rental, preserves the heritage for much longer in exceptional condition, guarantee success in a possible future sale, offering greater accessibility and better location. Since properties with certain age are much better located, of course they arrived before!
Almost always this buildings are located in developed areas and public places, relational, cultural and social encounter, in our case in Marbella near the sea and with the best views where high life is found. This will be the biggest advantage.
On the other hand, new construction offers significant advantages provided for the one how can afford the costs:
You can build according your personal desires, you may settle for your needs and necessities. We could also take an active part in choosing special recyclable materials, trendy technologies, ideal proportions and sizes and let us know the details of construction.
Any choice you take, Pure Living Properties has the experience and professional team to help provide ideas of modern decoration of villas and flats. Find a way to decorate an apartment this days becomes much easier, this is due to the large amount of information obtained by the Internet, one such example is the modern style, which is created using the principles of minimalism.
Always use professional experience, with references and extensive experience in the field, architects, builders, real estate consultants and do not take any hasty decision before purchasing advice and situational awareness.
In our case, the article of Pure Living Properties is based on our own experience of multiple Golden Mile properties that have reformed, improved, from small apartments, penthouses to building from scratch of large villas, all located in the best areas of Marbella and Puente Romano, who have chosen to complete remodelling their homes to attract a greater number of customers to rent or to multiply sales opportunities.

Javier is the founder and CEO of Pure Living Properties. Born and raised in Marbella in an entrepreneurial family who settled on the Costa del Sol in the 1960s, when Marbella's real estate and tourism industry was just a fledgling market, Javier is an expert connoisseur of Puente Romano, which he calls home, and the Golden Mile, but also of the best areas, projects and companies, as their owners and developers have been among his inner circle since childhood.