Marbella: Ephemeral Luxury in the New Exclusive Pop-ups
Julie Cavro Dupont - Aug 2, 2023 - Pure Living News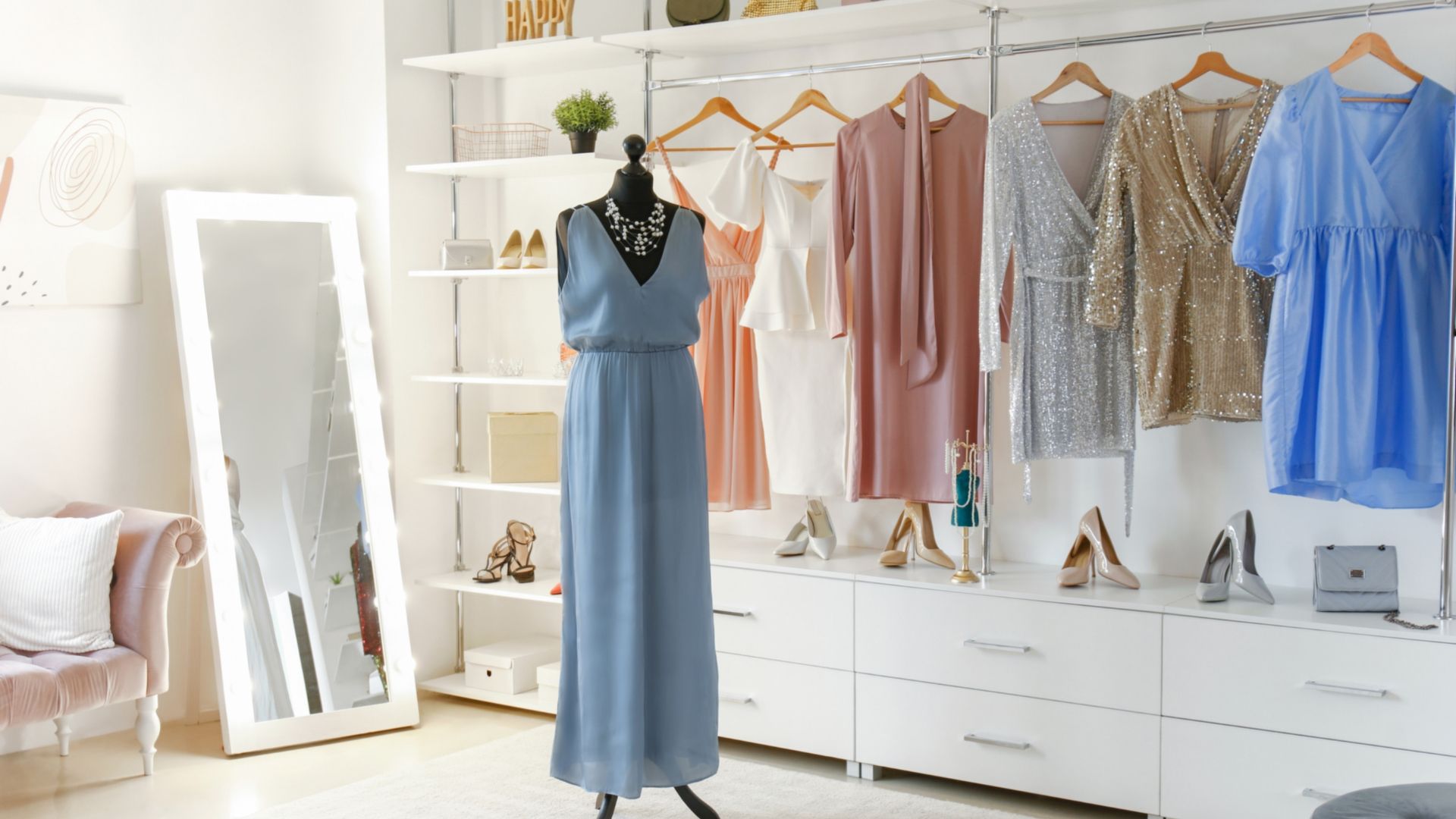 Marbella indulges in exclusive luxury shops this summer
In the highly advanced society we live in, finding unique experiences is quite a challenge. But isn't that what we all seek, especially regarding tourism?
That's why Marbella has aimed to create something truly exceptional and exclusive – a magnificent blend of luxury and authenticity, showcased in dedicated corners featuring glamorous brands that will last throughout the summer. The idea is to leave an unforgettable mark, and this has been achieved through the introduction of "pop-up" stores.
Rianna + Nina
From June 3rd to October, the preferred brand of stars like Beyoncé, Madonna, or Rihanna, and a prominent presence in numerous famous series' looks, will arrive in Marbella with its exclusive collection of vintage luxury pieces, with a special focus on their popular Ready-to-Wear collection.
The Marbella Club will host this pop-up, marking the first appearance of the brand in Spain with its unique vintage luxury creations.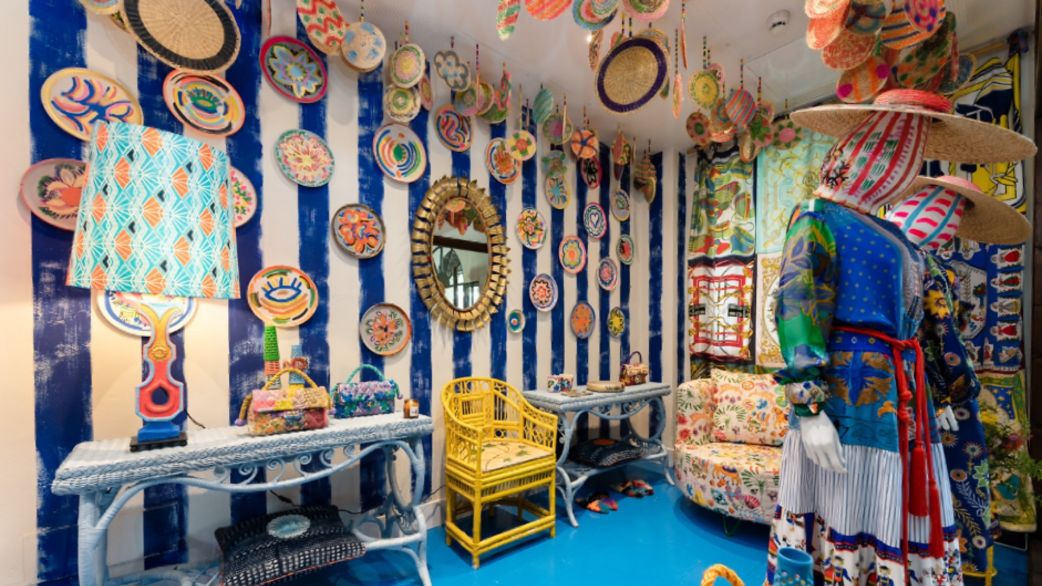 In conclusion, Rianna + Nina aims to offer inimitable and exclusive pieces that represent true luxury.
Dior
Recognized as the most elegant pop-up of the season, Dior opens its doors from June 1st to August 31st, located at the Puente Romano Beach Resort. Visiting this hotel alone provides an unparalleled experience, immersing oneself in the essence of Andalusia and the most glamorous tourism in the region.
Due to the authenticity of the hotel itself, Dior has decided, for the second consecutive year, to create a temporary space showcasing one of its most coveted collections: La Collection Privée Dioriviera. The hotel's tropical garden will guide you towards the pop-up, adorned with various tiger and giraffe sculptures bathed in the brand's essence.
At this exclusive pop-up, you can enjoy fragrances outdoors by the pool or in the dining area like Sea Grill. And that's not all – Dior will present the essence of summer with its new solar products from the famous Dior Solar collection.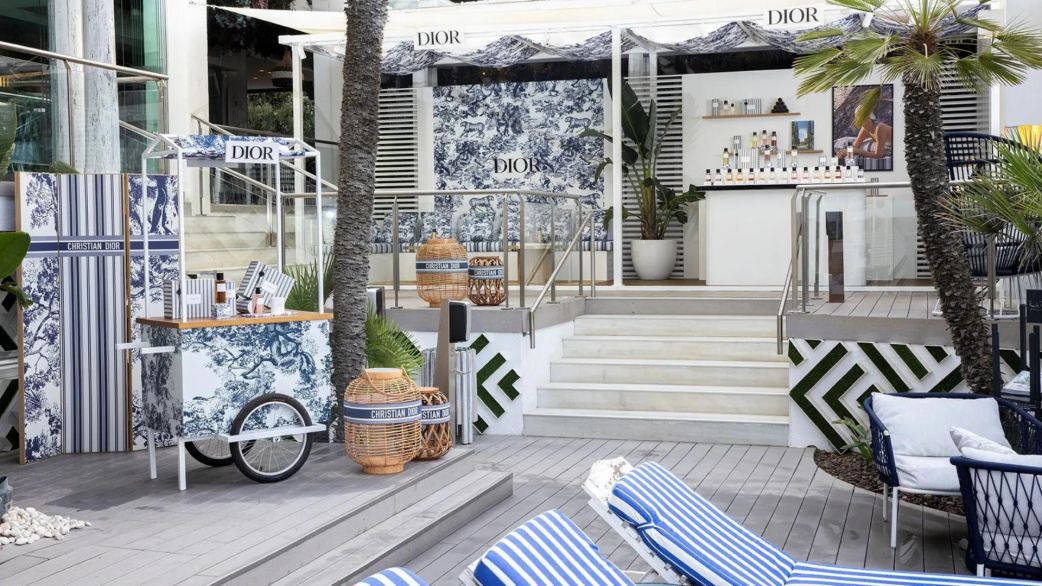 Louis Vuitton
Along with other exclusive spaces spread across Ibiza or Palma de Mallorca, Louis Vuitton has settled in Marbella Club in 2023. Here, they have presented their 'By the Pool' summer collection, inspired by the tones of sunsets, beaches, and cliffs. Alongside this summer collection, the brand has complemented it with an exclusive limited-edition tribute, featuring their iconic Neverfull bag.
The store will be accessible from the hotel's gardens, where you can explore different sections such as leather goods, footwear, and other accessories from collections that will be arriving in Autumn and Winter.

Fendi
After remodelling the "Beach Club" at the luxury resort, Fendi has unveiled a pop-up featuring its most popular handbags, along with pieces from its summer capsule collection. Additionally, it showcases Maison's principal icons, including the Baguette and Peekaboo models. Fendi's venture will be complemented by a new store opening in Puerto Banús, occupying a three-story space.
From June 13th to September, you can find a temporary Fendi store at the luxurious Puente Romano Beach Resort.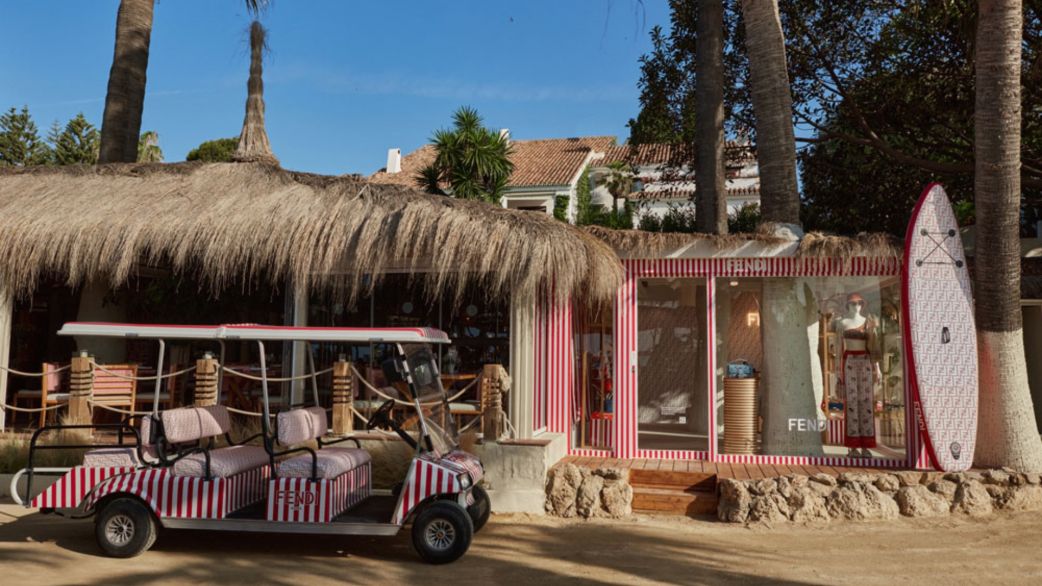 Chanel
Located at the iconic Marbella Club hotel, Chanel reopens its doors to a temporary store on March 20th, where customers can explore the latest collections and accessories from the Maison.
This pop-up will feature different sections: footwear and accessories, a special ready-to-wear section, and finally, a watch and jewellery salon.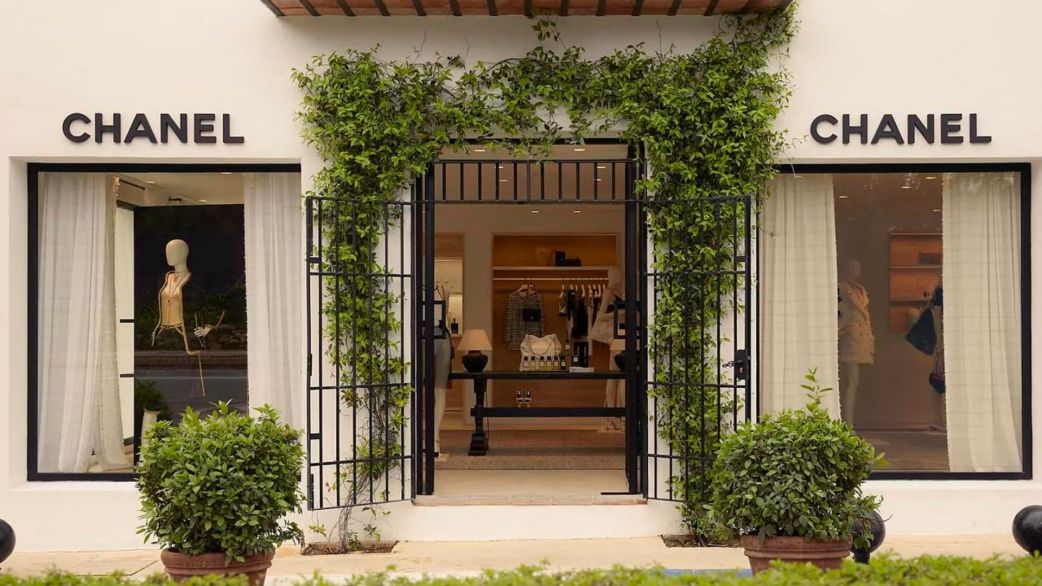 Dolce & Gabbana
Having adorned La Cabane from the pool to the umbrellas, Balinese beds, and the restaurant in collaboration with Dani García, Dolce & Gabbana opens a pop-up store featuring their Blu Mediterráneo pattern design, accentuating the atmosphere of La Cabane beach club. The pop-up will showcase textile pieces, accessories, beauty products, and even some fragrances. However, that's not all – the brand will embrace new long-term themes in both the pop-up store and other projects.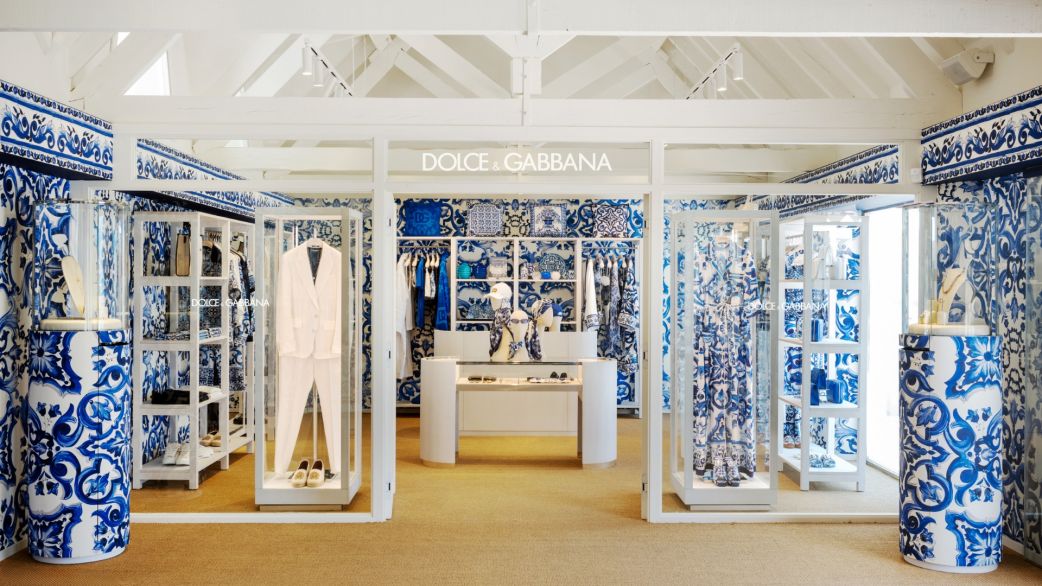 At Pureliving Properties, we offer a wide selection of properties that perfectly suit this experience, allowing you to fully immerse yourself and enjoy the enchanting area of Marbella.

Julie Cavro is the Marketing Director at Pure Living Properties. She is responsible for all multi-channel marketing actions in constant coordination with the other departments of the company with the sole objective of obtaining the best results for our clients.