Marbella Real Estate Market Overview 2022
Javier Nieto - Jun 11, 2022 - Pure Living News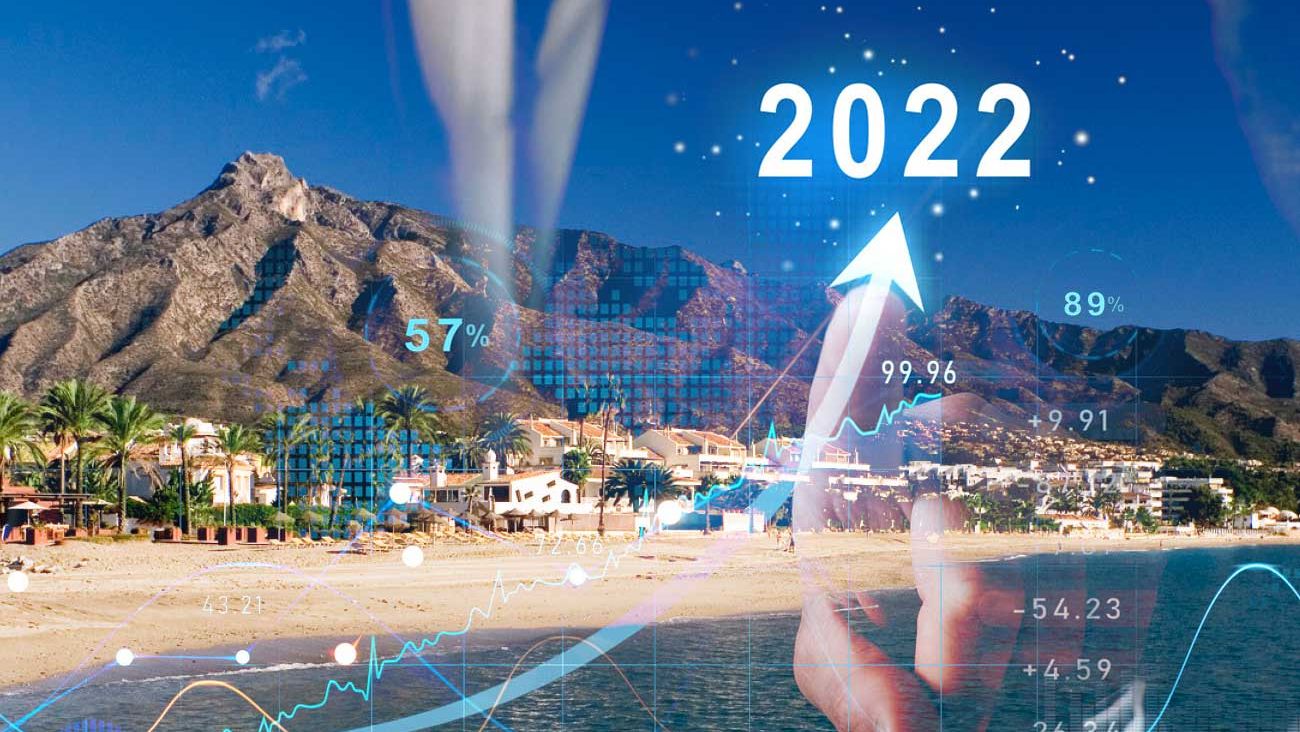 In 2022 property prices have risen by up to 45% in Puente Romano,, Golden Mile by over 25%, with the beachfront properties still being the most sought after in the luxury sector.
"The purchasing power of our clients is higher and the price negotiation is lower, giving more importance to the location. All nearby areas follow the same pattern. There is a very high demand for properties and less supply." Javier Nieto
Nationalities
Our potential clientele has also changed. We have a younger clientele, more Nordic and American nationalities, as well as Eastern European countries. French, English and Arabic clients have remained on the increase.
What they buy and what they are looking for?
Resale homes are still the most demanded market but one third of the properties demanded by Nordic and Belgian nationalities are new new promotions.
"In the last two years there have been many new villa developments as well as apartment projects being sold off-plan. Renders for refurbishments have been key." Javier Nieto
Who is buying?
In general, after the pandemic there is a demand for more spacious homes with terraces or large gardens. Online connectivity and networking is important for our buyers who are tending more towards teleworking. Health is another pillar in demand; swimming pools, gyms, tennis and paddle courts. Energy efficiency and security are also highly valued. When looking for a home, we find a client looking for modernity, but also modern designs with traditional touches.
"Many of our clients are investing in order to refurbish and rent. They are looking for residential areas with concierge services, property management and full rental management to disengage."  Begoña Gonzalez
New buyer trends
Online selling is a fact of life. This year we have had a high demand for properties over the internet. Online meetings, whatsapp web, videos, tour guides, and other technologies have been key in our clients' decision to buy. Social media plays a major role.
"Our buyers are increasingly tending to own multiple properties globally and to be on the move. However, they are also looking to establish their family in Marbella where its international public schools have been considered some of the best in Spain." Javier Nieto
Climate is a vital factor for our client. Marbella offers greater stability than other destinations with more severe climatic risks. The quality of life in Marbella is of great vitality for our buyers. They place increasing importance on orientation or the proximity of a golf course for its freshness.
Buyers are becoming more and more informed and many know property prices well. The selling experience is vital in the process and the time to deliver is very limited. The feeling of belonging to a brand is also an elemental factor that we are building through social media, as well as more training for our teams.
"Being in continuous contact with our clients is very important."Javier Nieto
Market Overview 2023
The market overview in Marbella and surrounding for 2023 is very positive. Prices will become more stable, and online communication will become even more stategic.
Since Pure living, we have made an important online leap, renewed our website, created a marketing team, with videographers and photographers and continuous training for our agents. Being in line with the market and offering you what you are looking for with a personalised and professional service is our main concern.

Javier is the founder and CEO of Pure Living Properties. Born and raised in Marbella in an entrepreneurial family who settled on the Costa del Sol in the 1960s, when Marbella's real estate and tourism industry was just a fledgling market, Javier is an expert connoisseur of Puente Romano, which he calls home, and the Golden Mile, but also of the best areas, projects and companies, as their owners and developers have been among his inner circle since childhood.