Obtaning Residency after the end of the transitory period (31/12/2020)
Javier Nieto - Apr 20, 2021 - Property Advice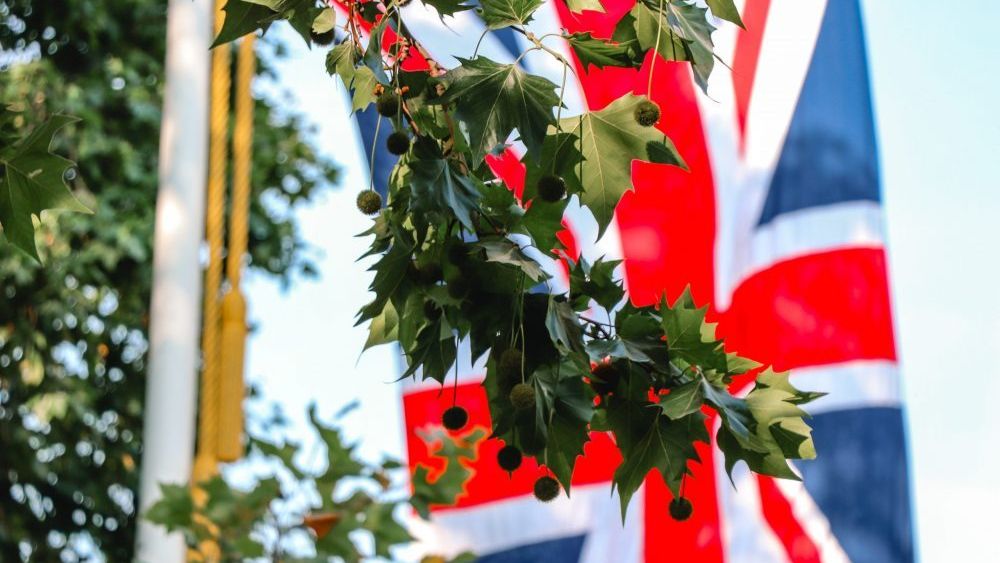 Manzanares lawyers, explain to us how obtaining residency after the end of the transitory period (31/12/2020) pursuant to the withdrawal agreement
CASE 1. BRITISH CITIZENS WHO MOVE TO SPAIN AFTER THE 31/12/2020.
From the 1st of January 2021, all British nationals that move to Spain will be ruled by the Immigration laws for non-Europeans.
What does this imply?
British citizens can travel to Spain and the rest of Europe/Schengen area as tourists for short stays

, (up to 90 days in any period of 180 days),

without the need of holding a visa. This will be in force as long as the UK proceeds in the same way with European citizens travelling to the UK. 
Some tips for not exceeding that deadline!
The 90-day rule applies to the total number of days for all countries in the Schengen Zone, not just Spain.
The 180-day period starts the day you enter the Union, and keeps rolling. Therefore, anytime you wish to enter the Schengen, you just have to count backwards the last 180 days, and see if you have been present in the Schengen for more than 90 days throughout that period.
In order to live permanently in Spain, we would have two potential scenarios:
You wish to live and work in Spain, so you need a lucrative visa. Obtaining the lucrative visa involves a great deal of formalities, paperwork, and a complex process whose success will depend on your working plan and type of position/business you would have.
You simply wish to live in Spain

. In that case, you can either:
Apply for a non-lucrative visa, for which you will need to prove enough economic solvency, amongst other requirements. This type of visa obliges you to reside in Spain more than 183 days a year.
Apply for a Golden Visa, in case you invest more than € 500,000.00 per applicant in real estate assets, excluding loans/mortgages. 
Whenever applicable, the Golden Visa is the most advantageous option for several reasons:
It also allows to eventually work in Spain.
Does not oblige you to become permanent resident in Spain
The process is much simpler and straight forward than the other visa application processes.

Whenever the applicant invests in several properties, this would also be valid, as long as the full amount invested in all of the raises 500,000.00 EUR. 

It applies to all property acquired in Spain since September 2013

, not just new investments. 
CASE 2. BRITISH CITIZENS WHO MOVED TO SPAIN BEFORE 31/12/2020, BUT DO NOT HOLD A RESIDENCY PERMIT.
British nationals that already lived in Spain before the 31/12/2020, still can obtain residency as per the Withdrawal Agreement, and thus enjoy freedom of movement and national insurance cover as recognized in the mentioned document.
It would be a three-step process:
Registering at your local Town Hall

(

empadronamiento

). 

File a residency application at the Immigration Office. Your application must include, amongst other documents, sufficient proof that you started living in Spain before the 31/12/2020, your economic solvency, and certificate for a valid health insurance that covers you in Spain.
Obtaining a residency card

at the relevant National Police premises,

once your residency application is approved by the Immigration Office. This card will be valid for a period of 5 years.
Please bear in mind that the Immigration Office will check carefully whether the applicant actually started living in Spain before 31/12/2020 and continues doing so. For this reason, it is important to provide strong and valid evidence on your life in Spain, as in case they find this unclear, the residency permit would not be granted.

CASE 3
.
BRITISH CITIZENS WHO HAVE A EUROPEAN RELATIVE.
When a British citizen has European family such as husband/wife, stable partner, registered couple, children, dependant children, dependant parents, etc., the process of obtaining a European family residency permit is a quite straight forward process. 
It would be the same three-step process as in CASE 2, but in this case you must basically prove the family link, sufficient economic means and full health insurance cover.
CASE 4. BRITISH CITIZENS WHO MOVED TO SPAIN BEFORE 31/12/2020 AND HOLD A RESIDENCY PERMIT (GREEN CARD/EU REGISTRATION CERTIFICATE).
In this case, you are not obliged to do anything as you are already a resident, and your residency status is proven. The same applies to non-European relatives of the British, where their current residency document will be valid until its expiry date.
In both cases, whenever you want to record any modifications such as a change of address or change of marital status, etc. you must request this via the National Police Authority, and when doing so, you will obtain the new TIE card, which has the same rights and terms as the one you already have.
You may wish to swap your current document to the new TIE card even when you do not need to do any changes on it, but prefer having already the new format. You can do it anytime, and we will be pleased to assist you in the process.
GENERAL CONSIDERATIONS ON BECOMING RESIDENT IN SPAIN:
SPANISH TAX RESIDENCY
One of the main implications of becoming resident in Spain would be the fact of having to pay your personal income tax in Spain.
In general terms, when you spend more than 183 per year in a country, you have the obligation of paying your personal income tax in that country. When you obtain Spanish residency, you are obliged to live here more than 183 days per year, and thus to file your personal income tax to the Spanish tax authorities.
The exception is the Golden Visa, as this type of residency does not have a minimum requirement for the time you can spend in Spain, thus allowing you to spend less than 183 days per year, and avoiding having to pay your personal tax in this country.
The above is general information that we hope will give you an idea on the different options for British after Brexit, when it comes to stay in Spain for short periods, or live here in a more permanent basis. 
However, please bear in mind that Spain Visa and Immigration rules and requirements are complex, and each case is different even when you think your situation could be similar to the one experienced by others close to you. In this sense, your case needs to be analysed separately, and based on your particular circumstances.
Rocío García Rueda
Residency & Immigration
Tel. +34 952 59 50 42
Tel. +34 952 82 41 12
residency@manzanareslawyers.com
www.manzanareslawyers.com

Javier is the founder and CEO of Pure Living Properties. Born and raised in Marbella in an entrepreneurial family who settled on the Costa del Sol in the 1960s, when Marbella's real estate and tourism industry was just a fledgling market, Javier is an expert connoisseur of Puente Romano, which he calls home, and the Golden Mile, but also of the best areas, projects and companies, as their owners and developers have been among his inner circle since childhood.