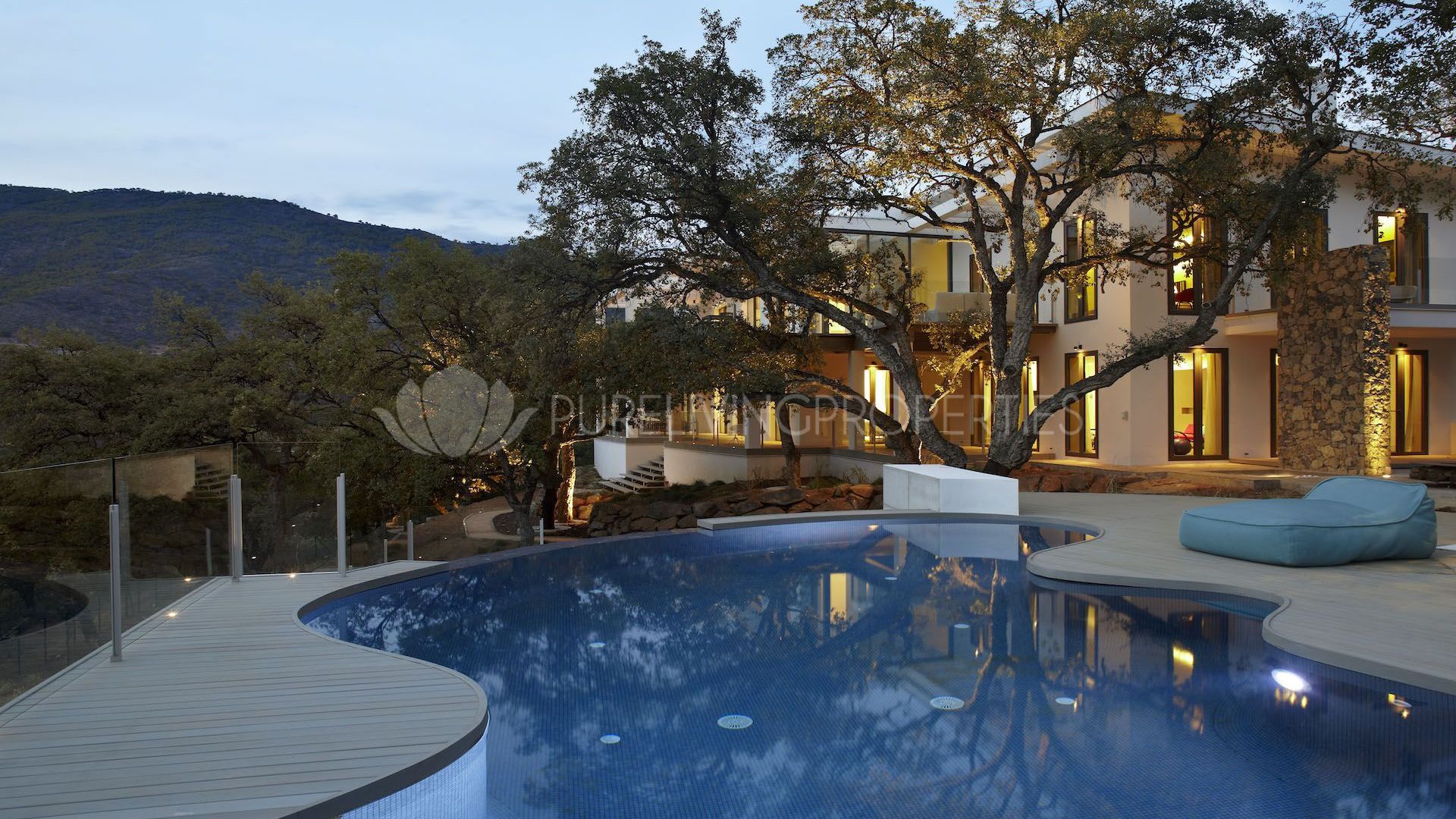 Marbella is rightly known for its prestigious properties and its deluxe lifestyle, but in which areas of Marbella are the most exclusive properties located? As real estate agents with offices on Marbella's famous Golden Mile, we have years of experience in the upper tiers of Marbella's property market and can advise newcomers to the region about which areas to focus on if they want an exclusive Marbella address.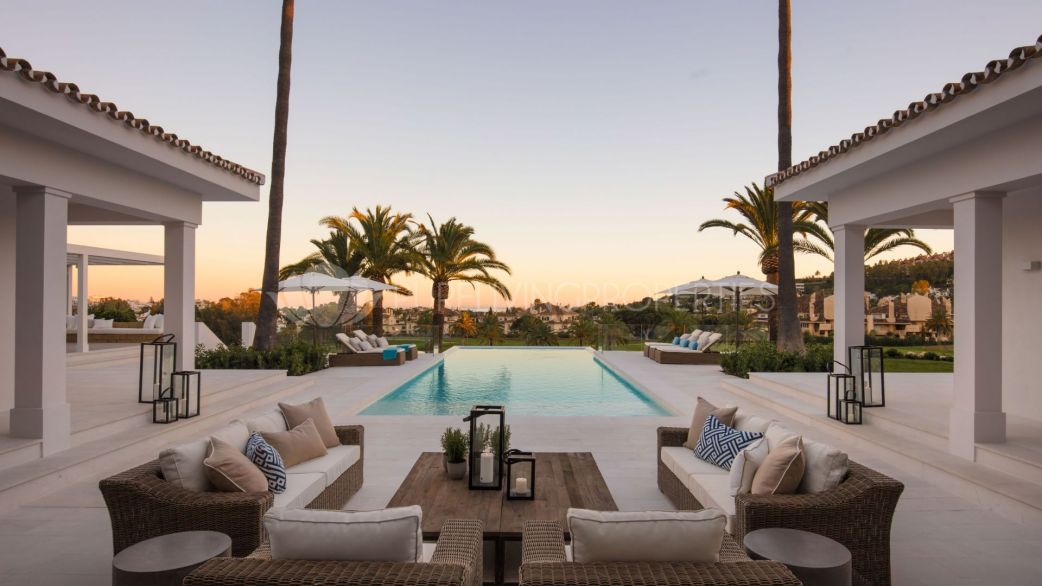 Los Monteros

Starting to the east of Marbella town, Los Monteros has always been associated with celebrity residents such as Antonio Banderas. It offers a secure, private beachside environment, as well as properties that reflect the needs and tastes of high net worth individuals. This five-bedroom villa in Los Monteros Playa is only 50 metres from La Cabane, one of the most elegant beach clubs on the coast. The impressive beachside villa sits in beautifully landscaped gardens with a private pool and is finished to the highest standards.
Marbella Golden Mile

Marbella's Golden Mile is home to a royal palace and many mansions, as well as two iconic five-star hotels. Buyers have a choice of beachside residences or homes in the exlcusive gated communities of Sierra Blanca and Cascada de Camoján, both on the inland side of the Golden Mile. A browse through our portfolio of properties for sale on the Golden Mile will show you the diversity of elegant residences in this area, ranging from mansion-sized homes to two-bedroom beachside apartments.
Nueva Andalucía

At the southern end of Nueva Andalucía, within walking distance of Puerto Banús and the more northerly area surrounding the central Golf Valley, this part of Marbella offers a pleasant mix of the grand and the affordable. This impressive contemporary villa in La Cerquilla, one of the most prestigious areas of Nueva Andalucía, is a shining example of why the zone remains so popular with those looking for a special property.
Guadalmina Baja

Secluded, green and beachside, Guadalmina Baja is home to a number of affluent individuals who seek privacy while also having a full range of amenities close by. And the area offers exactly that. This three-bedroom villa within a few metres of a beautiful stretch of beach has a private gym and sauna as well as all the other features one would expect in a property of this calibre.
La Zagaleta

When it comes to prestige and exclusivity, the ultra-private La Zagaleta is hard to beat. The properties and the size of plots here are exceptional, as are the facilities offered to residents, including a private golf course, an equestrian centre and a country club with highly regarded restaurants. This four-bedroom contemporary villa in La Zagaleta is the ultimate in sophistication and uses geothermal energy to power under floor heating and air conditioning.
Contact us for more information about living in an exclusive enclave in Marbella; we will be delighted to show you the astounding properties we have waiting for you.

Javier is the founder and CEO of Pure Living Properties. Born and raised in Marbella in an entrepreneurial family who settled on the Costa del Sol in the 1960s, when Marbella's real estate and tourism industry was just a fledgling market, Javier is an expert connoisseur of Puente Romano, which he calls home, and the Golden Mile, but also of the best areas, projects and companies, as their owners and developers have been among his inner circle since childhood.