Modern Marbella property collection at Pure Living
Javier Nieto - Apr 23, 2018 - Pure Living News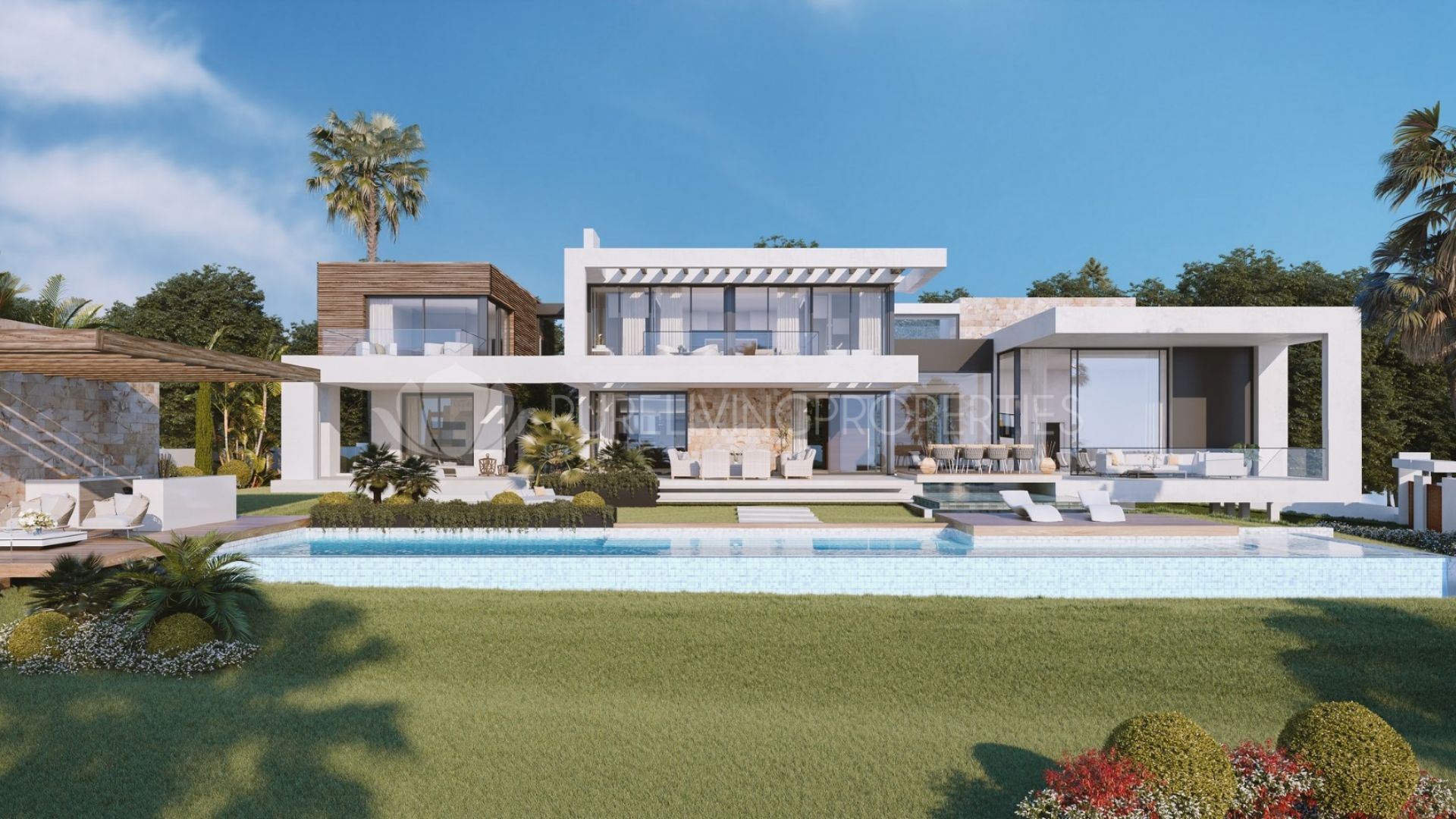 Since the return to strength of the property market some years ago, the preference in Marbella has been for modern styled homes, and a move away from the more rustic and traditional look of the recent past. From an aesthetic point of view, this meant a straightening of architectural lines, brisk white-plastered walls, large panoramic windows and spacious open-plan interiors with modern minimalist kitchens and bathrooms. Lifestyle wise the trend has seen the growing importance of the terrace as the 'outdoor living space', a move towards sleek swimming pools, Jacuzzis and plunge pools on the terraces of modern apartments, rooftop chill-out lounges for penthouses and villas, and wooden decking replacing terracotta tiles.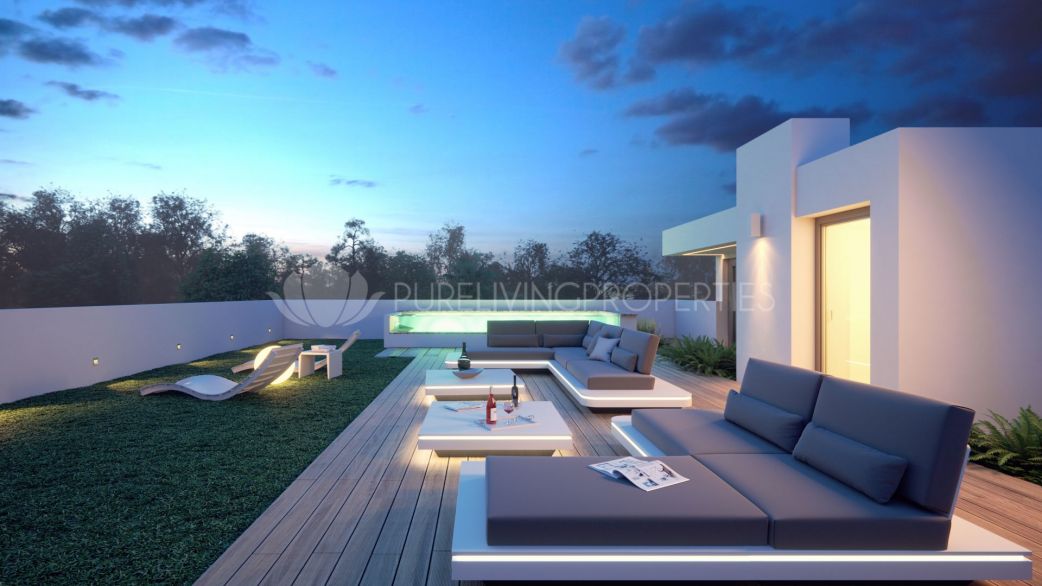 Just recently architects have also been diversifying the style, including wood and stone to soften the white-toned effect, and incorporating brighter colours and more organic materials and forms within their designs. It has produced a wealth of fantastic new villas, apartments, semi-detached homes and penthouses in Marbella, which also feature the latest in home automation, insulation, build quality, temperature control, security entry systems and home entertainment equipment. In short, 21stcentury living has well and truly arrived in Marbella, and to make your search easier if you're particularly interested in modern homes, we have created a special Modern Property gallery on our website, that acts as an advanced home search selection featuring the best of the collection of Pure Living's quality modern properties for sale in Marbella.
Here you will find the cream of modern Marbella villas in all the best areas, be it frontline golf, first line beach, country club villas or beautiful homes set in peaceful, leafy streets or small gated communities. Marbella has it all to offer in top residential areas such as the Golden Mile, Sierra Blanca, Nueva Andalucía, La Zagaleta, Hacienda Las Chapas, Los Almendros, Cascada de Camoján, Nagüeles, Los Arqueros and Casasola, Guadalmina. There are stunning villas to be viewed in these areas and more, including also villas in Nagüeles and frontline golf villas in La Zagaleta, so do get in touch if you would like to know more or arrange a viewing in person.

Javier is the founder and CEO of Pure Living Properties. Born and raised in Marbella in an entrepreneurial family who settled on the Costa del Sol in the 1960s, when Marbella's real estate and tourism industry was just a fledgling market, Javier is an expert connoisseur of Puente Romano, which he calls home, and the Golden Mile, but also of the best areas, projects and companies, as their owners and developers have been among his inner circle since childhood.