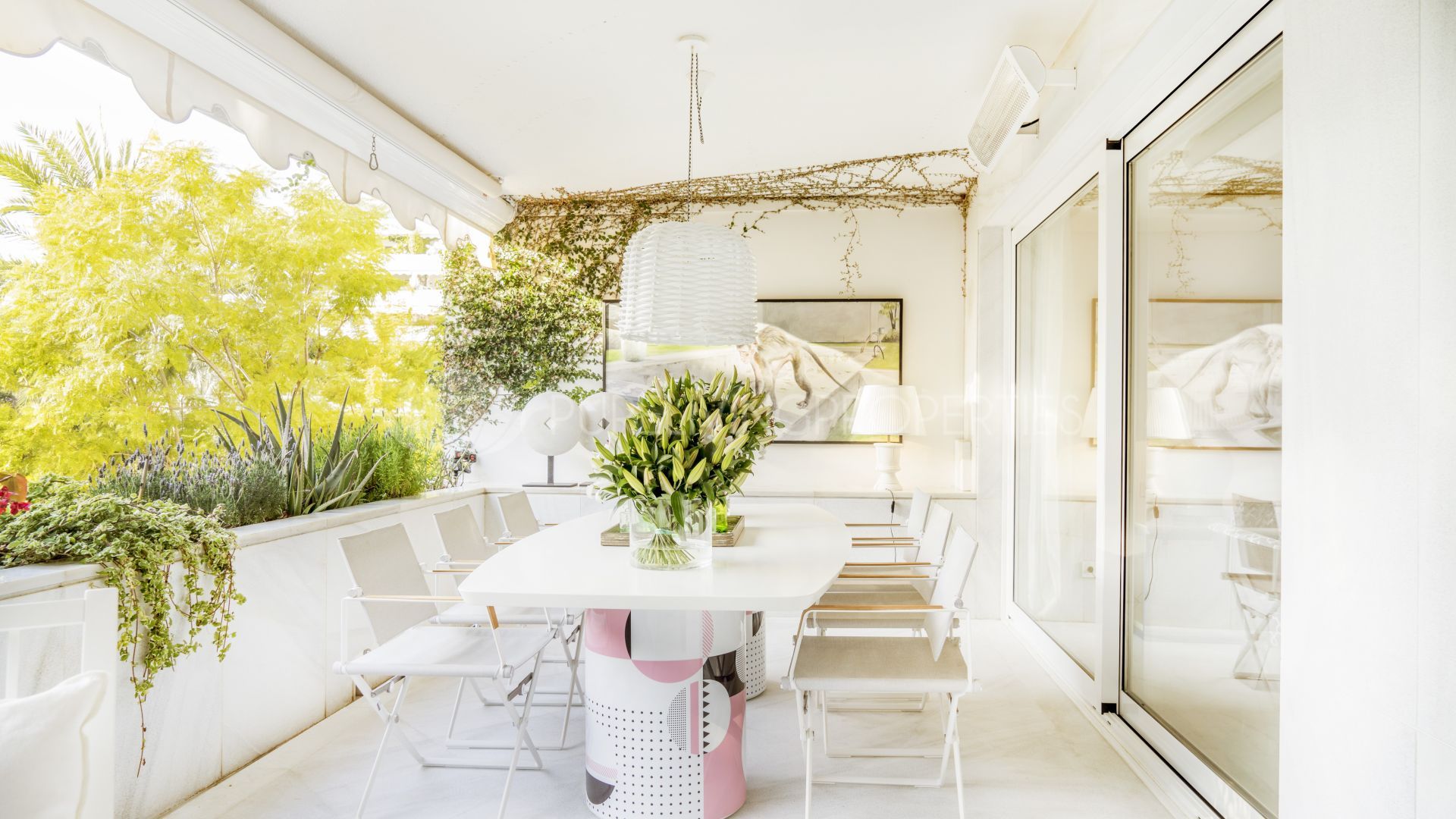 Though people love downtown Marbella, most restrict themselves to looking for properties in the surrounding suburban areas. Not all, however, as among those in the know the beachside area of Marbella town closest to the Golden Mile is very much in demand. Above all popular with affluent Spanish buyers from Madrid and other large cities, it is an exclusive town-side extension of the Golden Mile's exclusivity and grandeur – dominated by elegant palm-lined avenues upon which stand luxurious, architecturally-styled apartment complexes whose contemporary Mediterranean design looks as fresh as ever.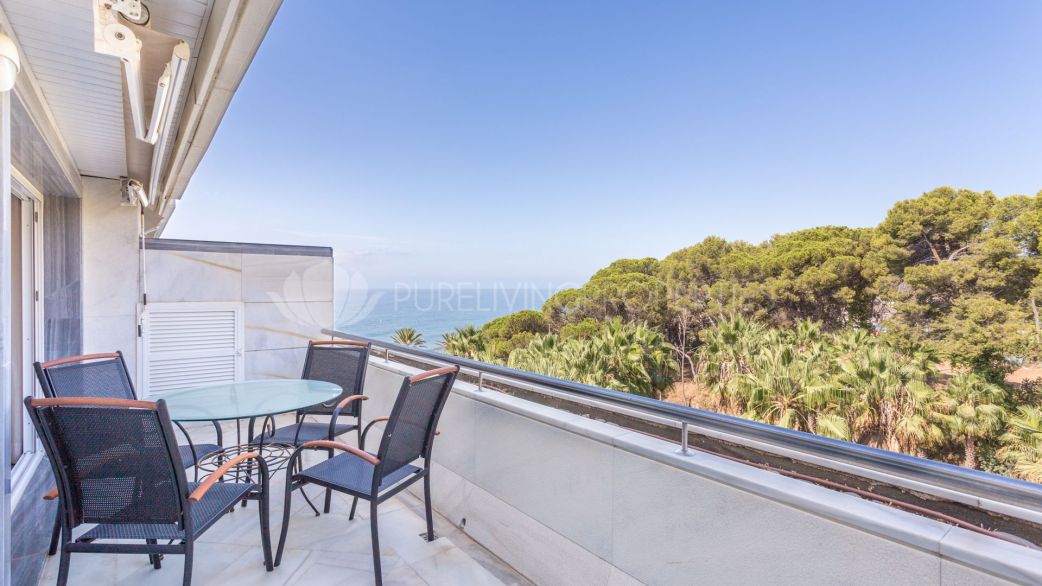 Popularly known as the 'Hanging Gardens', after the vertical gardens that characterise the apartments and penthouses in Marbella, and also refered to as 'La Lavadora' (the washing machine), after the avant-garde styling of one of its most iconic complexes, it is a particularly grand part of Marbella that blends a downtown urban feel with luxurious beach-fronting Riviera glamour. Most in demand are those urbanisations right on the stylish coastal board-way, the marble-floored 'Paseo Marítimo', though all the properties here are within walking distance of the beaches and the seaside restaurants, cafés and beach clubs typical of the upmarket feel of the Golden Mile.
As a specialist in this area, Pure Living Properties is proud to offer a first class range of quality frontline beach penthouses and apartments for sale and rent in one of the finest addresses Marbella has to offer – close to shops, restaurants, café society and the beach. It is both ideally suited for luxury holiday homes and increasingly sought-after as a Marbella residence that offers the best of both worlds – a beachside Golden Mile setting within walking distance of the charm and downtown vibe of Marbella town.
Enjoying privacy and tranquillity while having all the best amenities – including the Marbella Club Hotel and Puerto Banús – right on your doorstep is indeed the best of all worlds. Contact us for more information.

Javier is the founder and CEO of Pure Living Properties. Born and raised in Marbella in an entrepreneurial family who settled on the Costa del Sol in the 1960s, when Marbella's real estate and tourism industry was just a fledgling market, Javier is an expert connoisseur of Puente Romano, which he calls home, and the Golden Mile, but also of the best areas, projects and companies, as their owners and developers have been among his inner circle since childhood.