Marbella's Paseo Marítimo – a uniquely stylish beachside meeting point
Javier Nieto - May 4, 2018 - Marbella Lifestyle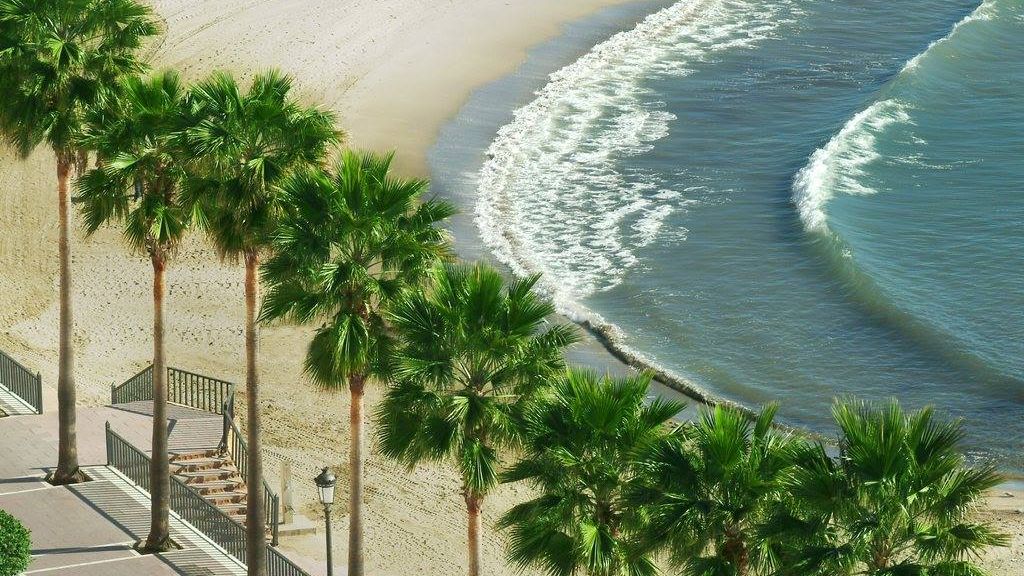 The Paseo Marítimo, Marbella's elegant palm-fringed, marble-tiled beachside promenade, is a rather unique feature. In most coastal towns, including many a luxurious resort destination, the beach promenade may be wide and attractive, but it tends to be separated from the town by a busy beach avenue. The latter's traffic creates a real barrier between the beach and the restaurants, cafés and boutiques of the town, and usually this detracts from the overall charm and elegance of the setting.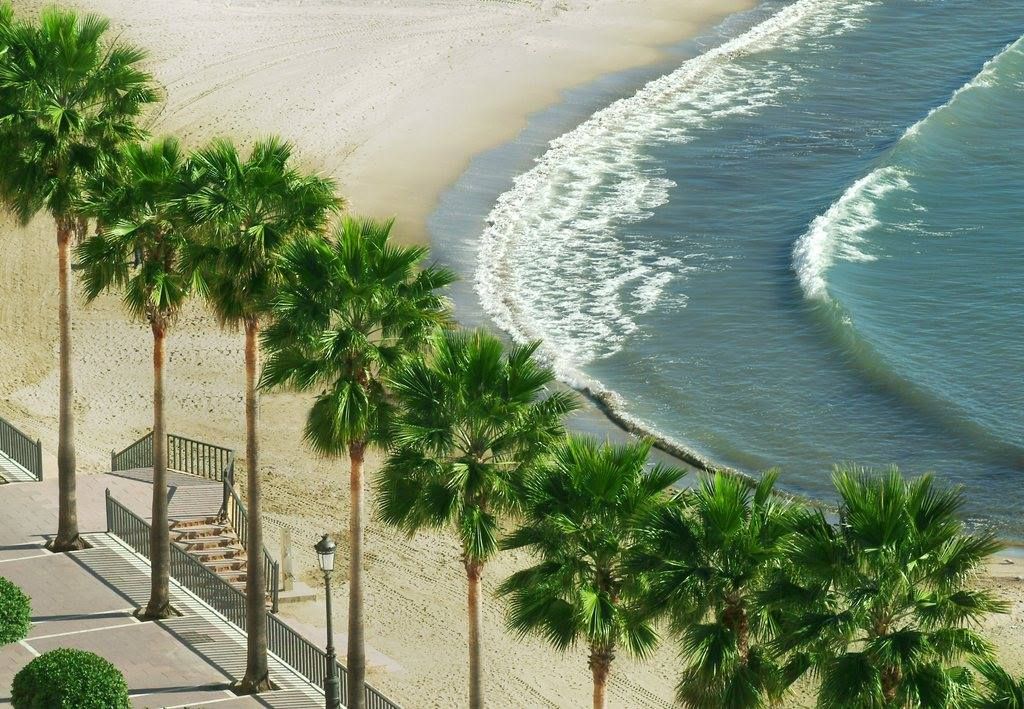 Not so in Marbella, where the road is set further back and does not interfere with the idyllically relaxed and refined ambience of beachside area. What's more, Marbella's Paseo Marítimo is a very stylish affair, laid with marble stones, fringed with palm trees and bordered not only by an attractive array of restaurants, tapas bars, cafés, ice cream shops, boutiques and bars, but also by beach clubs, chiringuito beach bars and famous fish restaurants as the 'beach boulevard' makes its way west from downtown Marbella to the exclusive Golden Mile, where it touches the select amenities of the Marbella Club and Puente Romano resort.
Apartments and villas on the Golden Mile beachfront
The Paseo Marítimo is a popular spot for a stroll, walking the dog and a romantic detour; you will also find small congregations of local residents chatting or senior citizens taking the sun, and it is a favourite too of cyclists, joggers and groups exercises or indeed lazing on the neighbouring beaches. There is a gentle air about the Paseo that brings all kinds of visitors and residents together in one of Marbella's best beauty spots – including residents of the nearby Marina Puente Romano apartments and those living in luxurious Golden Mile villas, such as this fantastic modern villa in a gated community.
Set on a privileged frontline beach plot of 1,376m2, this 549m2, five-bedroom villa on the Golden Mile offers the very best in panoramic sea views, privacy, security, style, comfort, space, amenities and easy access to the best services and facilities in Marbella and Puerto Banús. What's more, you're just a short stroll away from everything if you follow the beautiful beachside Paseo Marítimo, which begins a short distance from the home's beachside Golden Mile location.
Contact Pure Living Properties for more apartments and villas for sale on the Golden Mile beachfront.
Image courtesy by: Ayuntamiento de Marbella

Javier is the founder and CEO of Pure Living Properties. Born and raised in Marbella in an entrepreneurial family who settled on the Costa del Sol in the 1960s, when Marbella's real estate and tourism industry was just a fledgling market, Javier is an expert connoisseur of Puente Romano, which he calls home, and the Golden Mile, but also of the best areas, projects and companies, as their owners and developers have been among his inner circle since childhood.