Penthouses in Marbella – a villa with a seaside view
Javier Nieto - Jan 18, 2018 - Property Advice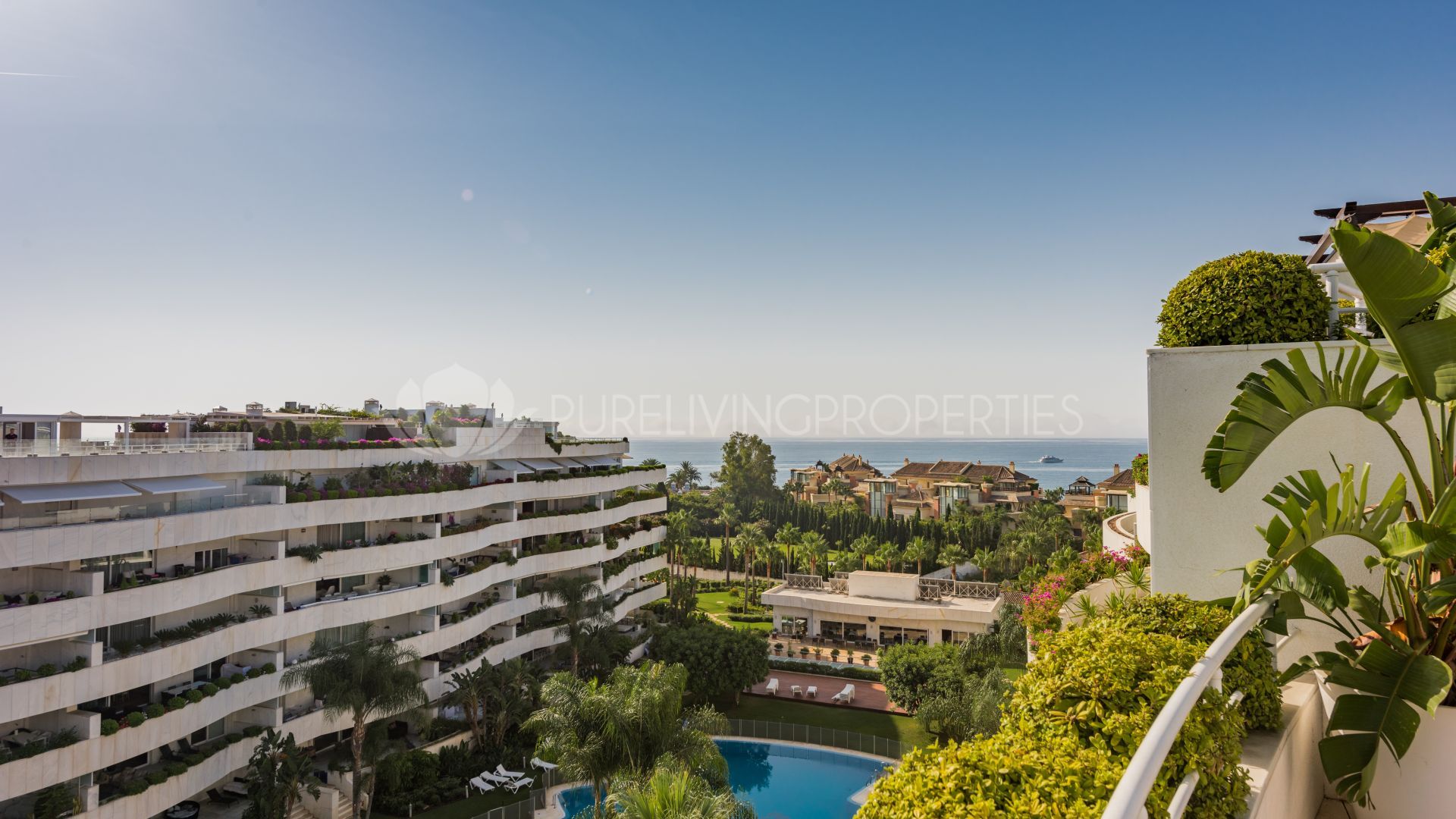 People come to Marbella because it offers one of the very best lifestyle options in Europe, with a fantastic climate and gorgeous natural setting on the Mediterranean Sea that make a year-round active sports and social lifestyle possible. This is a perfect place in which to relax, entertain, have fun and also explore culture and nature, and do it in comfortable style.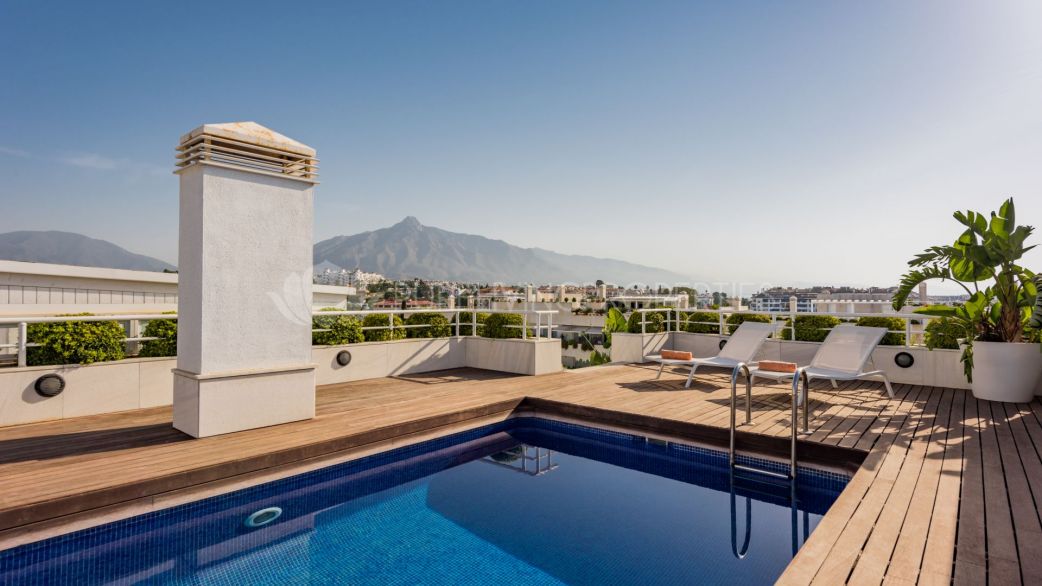 For many the ultimate property type to go with this kind of lifestyle is a frontline beach penthouse, though first line golf penthouses in Marbella and those within walking distance to the sea are also very much in vogue – especially if they form part of an exclusive, gated community with lots of amenities.
Put quite frankly, a penthouse is a 'villa in the sky', giving it the convenience, security and easy maintenance of an apartment combined with the space, opulence and luxury facilities of a grand home. The finest penthouses for sale in Marbella enjoy private parking – many with your own lift up to the flat – 24-hour security, concierge desk, spa, gym, tennis and/or paddle courts, and magnificent gardens with large swimming pools and sun decks.
While they can be duplex or laid out over one floor, a top example of the genre should offer fantastic views from its expansive lifestyle terrace, as well as fine quality materials, a state-of-the-art kitchen, spacious bedroom suites, a generously proportioned open-plan living area, and such features as Jacuzzis, step-in rainwater showers, hydro baths and ideally a terrace complete with lounging and dining areas, outdoor bar and plunge pool.
The best frontline beach penthouses in Marbella can be found in Puerto Banús and the Golden Mile, but also in areas such as Marbella town and Guadalmina Baja, whereas for a frontline golf penthouse one should look to Nueva Andalucía, Los Flamingos and Río Real. Set a little further inland but sporting panoramic views are the penthouses in Sierra Blanca, Los Arqueros, La Reserva de Alcuzcuz and La Heredia, to name a few.
A fine example of the perfect Marbella home is this beautiful 190 square metre penthouse near the Golden Mile. Featuring modern amenities and décor with a unique style, as well as lovely terraces with commanding views over the surrounding greenery to the nearby Golden Mile and beaches, it is one of the luxury Marbella penthouses for sale through Pure Living, so please contact us if you are interested in a 'villa in the sky'.

Javier is the founder and CEO of Pure Living Properties. Born and raised in Marbella in an entrepreneurial family who settled on the Costa del Sol in the 1960s, when Marbella's real estate and tourism industry was just a fledgling market, Javier is an expert connoisseur of Puente Romano, which he calls home, and the Golden Mile, but also of the best areas, projects and companies, as their owners and developers have been among his inner circle since childhood.