Discover the Best Architects in Marbella
Julie Cavro Dupont - Aug 21, 2023 - Pure Living News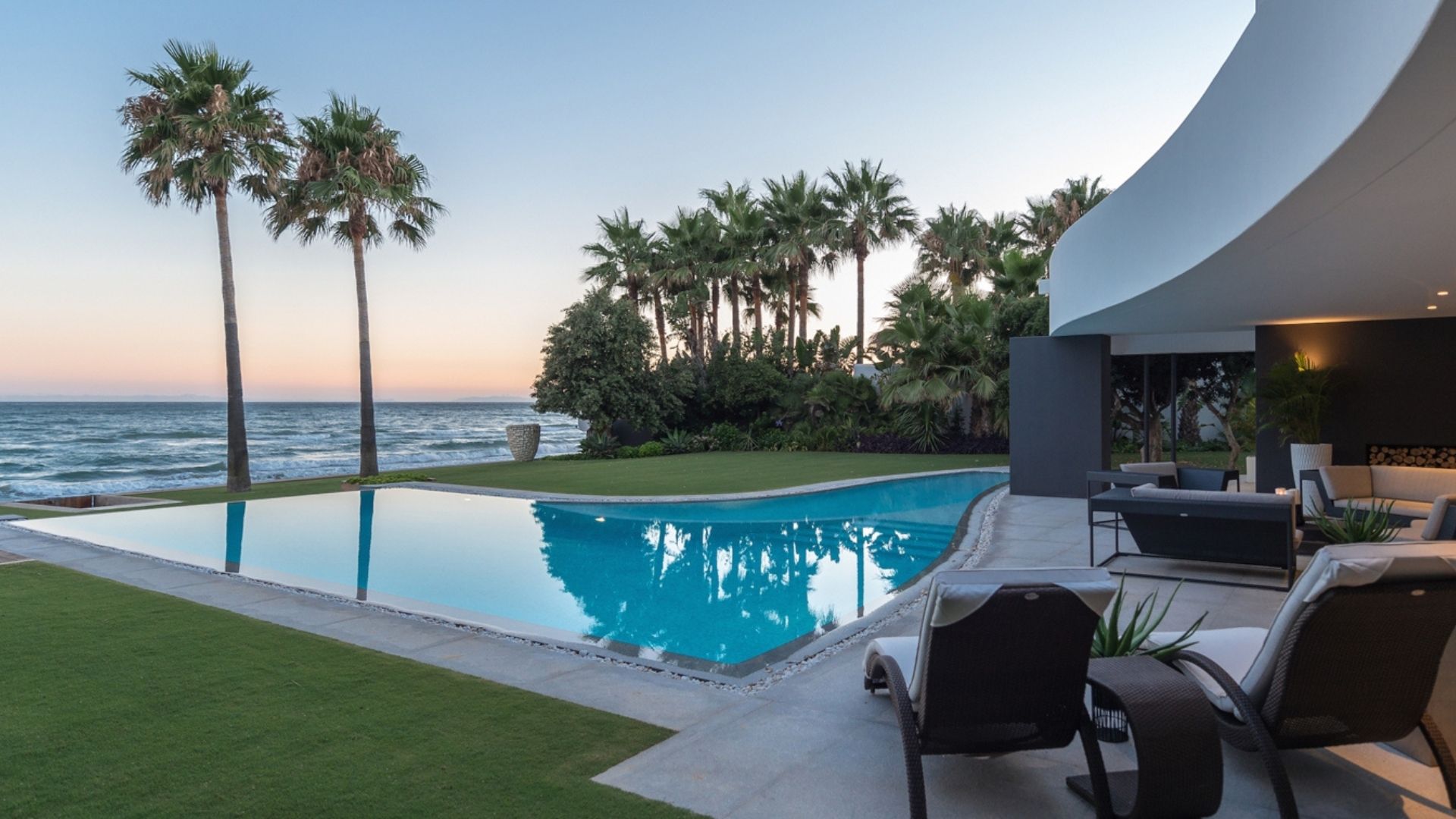 Best Architects in Marbella
Marbella, without a doubt, houses an elite group of high-level architects whose visions have significantly enriched the various areas that make up this vibrant city. From the iconic Golden Mile to the majestic slopes of Sierra Blanca and the luxurious grounds of La Zagaleta, these architects have left their distinctive mark, transforming urban landscapes into visual testaments of innovation and luxury.
Each of these architects, with their unique approach and design mastery, has contributed to the aesthetic evolution of Marbella. Through their vision and experience, they have turned this city into a showcase of architectural creativity, where luxury is not only seen but experienced in every corner.
Below, we will explore some of the most outstanding works of these architects, discovering how they have left an indelible mark on Marbella's urban landscape.
TOBAL ARQUITECTOS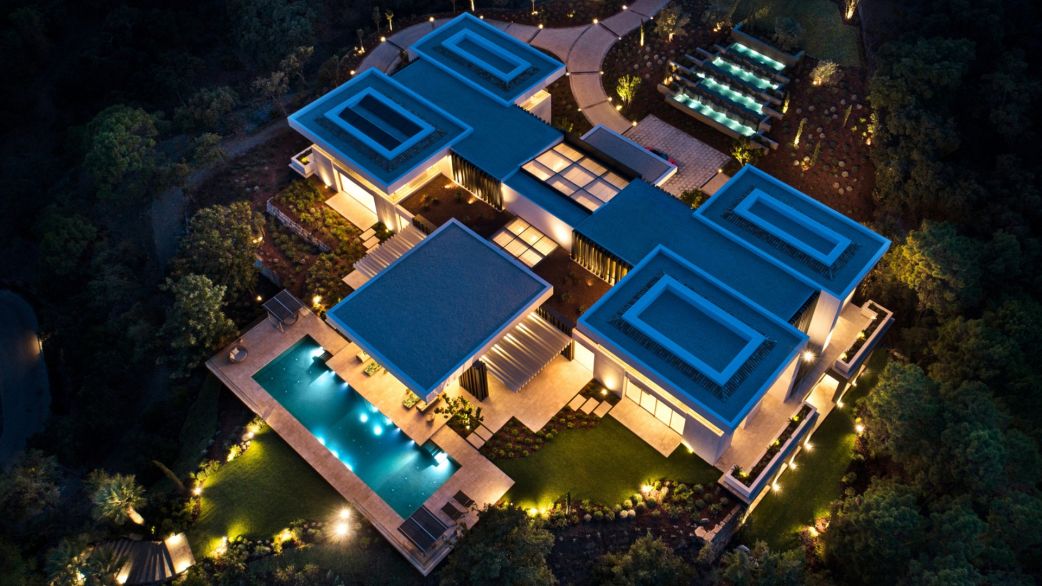 Since its establishment in 1980, Tobal Arquitectos has stood out as a leading architectural firm in the design and construction of exclusive projects. The combination of extensive experience with the vitality of a young team allows them to tackle projects of all scales with mastery.
Tobal Arquitectos offers a full range of services, from architecture and structural engineering to meticulous site supervision. Based in Marbella, they work closely with international clients, maintaining a professionally awake and open-minded perspective.
The firm embodies the fusion of experience and youth, creating buildings that transcend time and space with a passionate focus on architectural excellence.
The villa "The Cullinan", located in the prestigious enclave of La Zagaleta, stands as an unparalleled landmark in Tobal Arquitectos' repertoire. With over 3000 square meters of magnificence, this masterpiece captures the essence of exclusivity and luxury.
Boasting two seamlessly integrated pools, a spa and fitness center inviting relaxation, a home cinema offering unique experiences, and a spacious garage that blends functionality with elegance, "The Cullinan" embodies Tobal's philosophy of combining modern vision with timeless aesthetics.
VILLARROEL TORRICO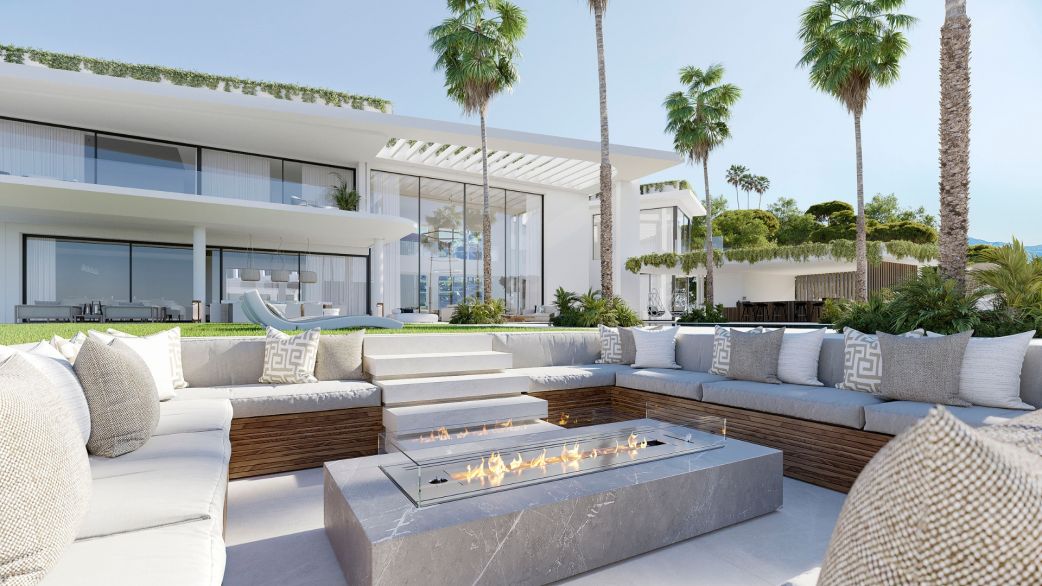 For four decades, Villarroel Torrico has stood out as a renowned international architectural firm, focused on architectural design, urban planning, and landscape design. Their legacy of success lies in their ability to masterfully blend sophistication, technological rationality, and 21st-century architecture with vernacular traditions and the roots of the Mediterranean region. Undoubtedly, we cannot omit this studio from the list of best architects in Marbella.
At its core, the firm's design philosophy is based on a deep respect for nature and the "human scale," as well as local traditions and customs. This comprehensive design approach has garnered international recognition, especially in the resort and residential sectors. The firm specializes in the design of residential communities, hotels, marinas and ports, and golf and polo resorts worldwide, setting a standard of excellence that resonates globally.
Villa Ensō, awarded as the best single residence in Spain 2023-2024, represents the pinnacle of Marbella: a timeless modern classic that elegantly accommodates 3,200 m2 of built space. Its lines are sleek and gently rounded, with Mediterranean roof tiles and Portuguese Pedra Calçada tiling in the front courtyard.
INHABIT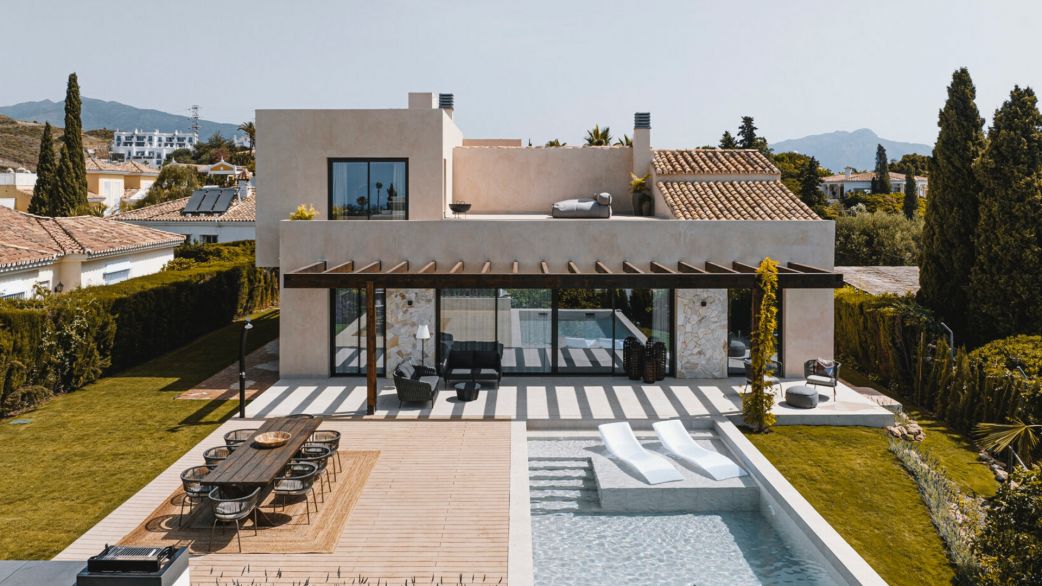 Founded in 2016, INHABIT emerged as a modest design studio specializing in exclusive architectural and interior projects. In less than 4 years, the company and its team of professionals have built a global portfolio that has garnered attention both nationally and internationally.
INHABIT has completed numerous projects in various countries around the world, gaining valuable experience and knowledge that they now make available to create something meaningful for their clients. Their visionary approach leads them to explore solutions beyond the conventional, employing and combining unconventional materials while always finding a precise balance between elegance and nature.
One of their recognized projects is the complete renovation and transformation of a Spanish country house. Going from an outdated Andalusian dwelling to a modern residence with style and character.
From Pure Living Properties, we have the certainty of the dedication and quality of the work carried out by Inhabit, who were responsible for designing our office at Puente Romano Beach Club. Their innovative approach and meticulous attention to detail have resulted in an exceptional space that magnificently reflects our vision and values. We are proud of our collaboration with Inhabit and the positive impact their design has had on our work environment.
CARLOS LAMAS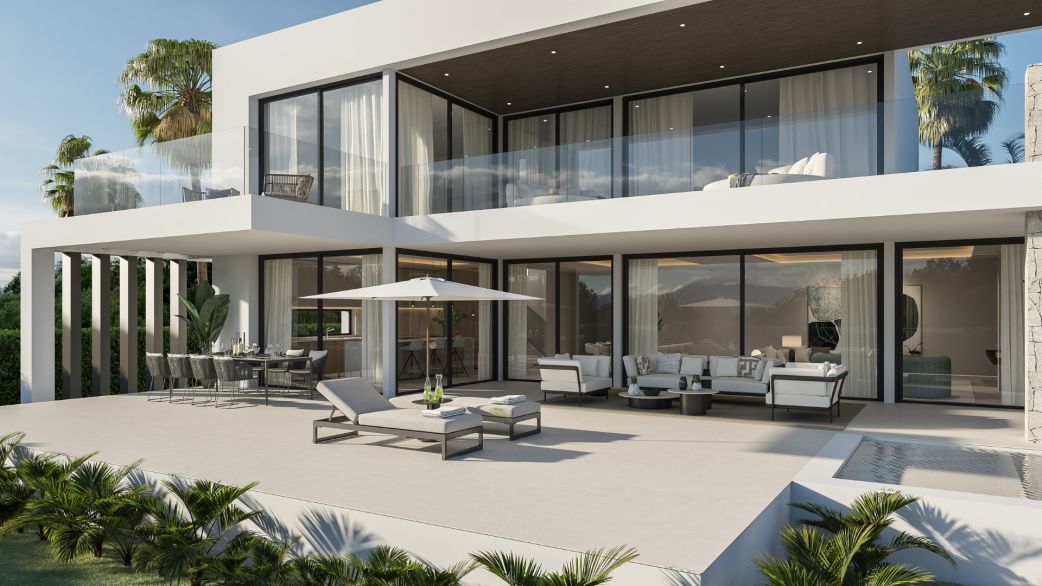 Carlos Lamas is an established and highly respected Argentinean architect in the city. He is considered one of the best architects in Marbella, recognized both locally and internationally as one of the top and most forward-thinking architects in southern Spain, with an impressive portfolio that includes contemporary houses, urban developments, and public buildings.
Carlos's work has been prominently featured in national and international media, publications, and architectural magazines.
Each new architectural project is approached with the goal of satisfying individual client needs and meeting local urban planning regulations, backed by a solid architectural concept. The studio offers all the technical and professional resources necessary to guide and accompany the client at every stage of the process, all from a single location.
Villa Marbesa is undoubtedly one of the most beautiful residences in the coveted beachfront location of Marbesa, offering a life of luxury at its finest.
Set on a plot of 670 m², surrounded by lush subtropical vegetation, Mediterranean pine trees, and other modern and traditional luxury properties in Marbella East, this stunning 435 m² villa (plus terraces and porches) features a landscaped garden and a private pool, located just 200 meters from the best beaches in the Marbella area.
MOA (Milet Oliver Arquitectos)
MOA represents an architecture, urban planning, and project management studio, led by architects Iago Milet and Isabel Oliver, graduates of the Higher Technical School of Architecture of Madrid. Since 1994, their activity has primarily focused on the Costa del Sol.
MOA's approach encompasses the conception and supervision of projects across a wide range of buildings, highlighting their commitment to innovation and meticulously designed aesthetics down to the smallest detail. With a deep passion for architecture, the studio has excelled in adapting to the changing demands of the architectural and urban environment, always with a high degree of professionalism and creativity.
From Pure Living, we had the opportunity to interview Isabel Oliver to gain a deeper understanding of the evolution of architecture on the Costa del Sol.
This exclusive interview allowed us to grasp the ideas and processes driving their success in creating unique and memorable spaces.
ARK Architects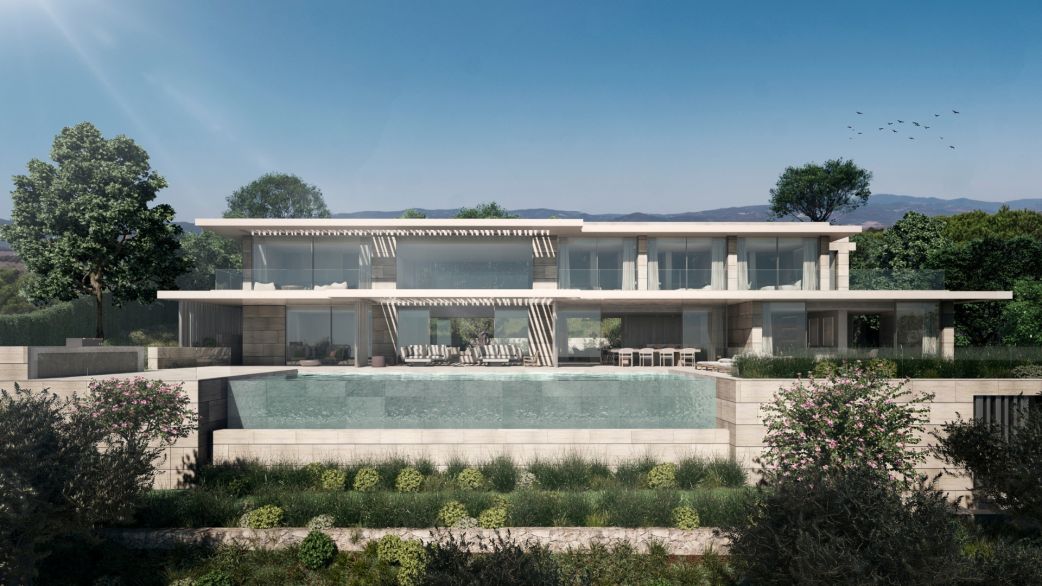 Manuel R. Moriche, Santiago Ruiz, and Diego Suárez are the prominent creative minds at the helm of this distinguished firm, dedicated to turning dreams into tangible reality. They are the artisans that many require to materialize their aspirations. At ARK, they are dedicated to creating unique experiences. Crafting top-quality homes has been their passion for over 25 years, aiming to offer their clients an unparalleled experience when enjoying unique, sustainable, and harmonious spaces that also represent a financial asset.
In the current scenario, coexisting with constant innovation is essential. Therefore, this department centralizes, manages, and applies the latest solutions, those best suited for a premium residence. At ARK, they understand that architecture must go hand-in-hand with maximum quality, efficiency, sustainability, and, of course, the specific needs of their distinguished clients.
From Pure Living, we have the privilege of presenting an extraordinary architectural work designed by this renowned architect. "Villa La Reserva" has been conceived to provide enjoyment year-round. Every corner of the villa shines with modern sophistication, highlighted by the use of the highest quality natural materials.
This exceptional property, with a surface area of 1,400 m2, expandable, boasts the privilege of being the only one of its kind with sea views in La Reserva de Sotogrande. In this exclusive setting, the villa not only offers incomparable living space but also represents a unique opportunity to experience a life of luxury in complete harmony with the natural environment.
The Best Professionals Join Forces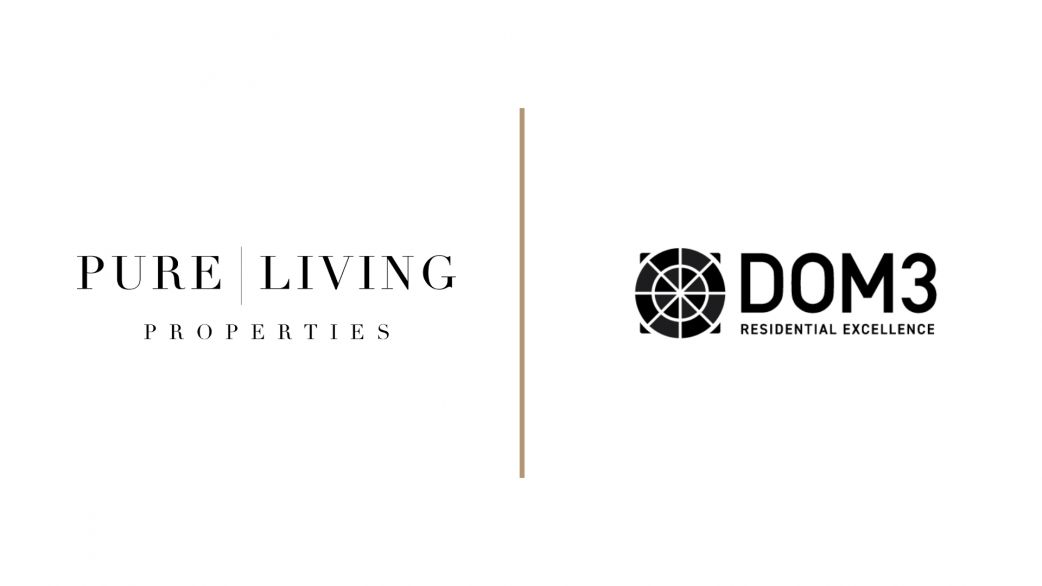 Some of the aforementioned studios share an affinity with Pure Living Properties in their membership in DOM3.
DOM3 is a nonprofit association whose primary purpose is to highlight the importance of the high-quality housing sector and all areas of business related to this type of construction.
In the architectural panorama of Marbella, these outstanding studios have woven a tapestry of innovation and excellence. From the mastery of Tobal Arquitectos embodied in the iconic "The Cullinan," to Villarroeltorrico's vision that merges tradition and contemporaneity, each firm has left a unique mark. INHABIT transforms spaces with elegance.
Carlos Lamas, MOA, and ARK embody innovation, building bridges between dreams and realities on the Costa del Sol.
These studios do not merely construct structures; they weave stories of luxury and distinction, capturing the very essence of Marbella in every corner of their architectural creations.
If you seek to materialize your architectural aspirations on the Costa del Sol, we invite you to get in touch with us to breathe life into your dreams. Together, we can bring your vision of the perfect home to life in this Mediterranean paradise.

Julie Cavro is the Marketing Director at Pure Living Properties. She is responsible for all multi-channel marketing actions in constant coordination with the other departments of the company with the sole objective of obtaining the best results for our clients.