The new Fendi Beach Club in Puente Romano
Julie Cavro Dupont - Jul 13, 2023 - Pure Living News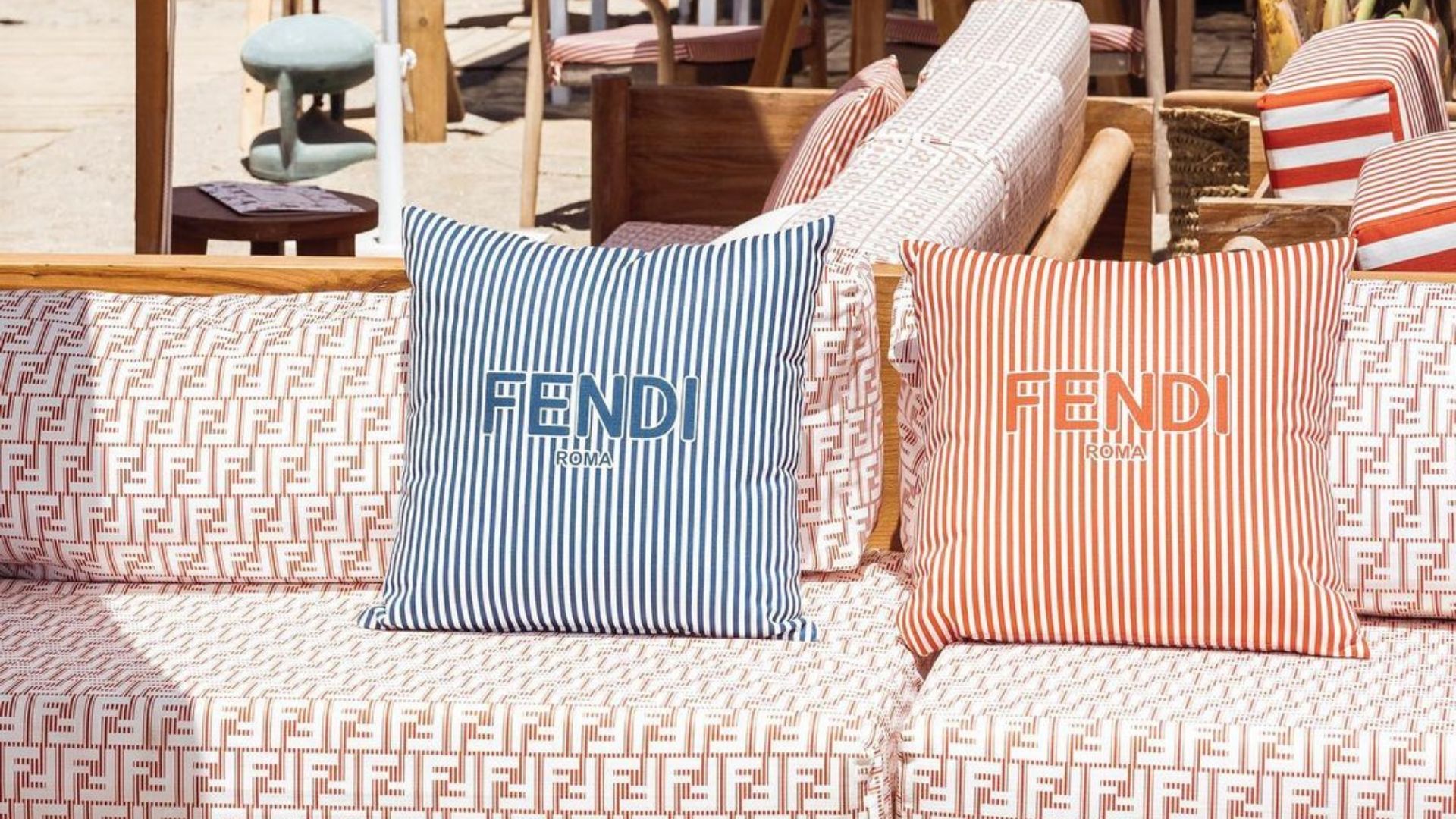 The exquisite beach of Puente Romano Beach Resort becomes a true paradise during the summer months, where you can enjoy delicious food and an exquisite atmosphere.
This year the experience will be even more extraordinary with 'Fendi Beach Club'.
The prestigious Italian brand FENDI, inaugurated last June its dazzling new three-storey shop in Puerto Banús, inspired by Andalusian culture and colourful Moroccan style.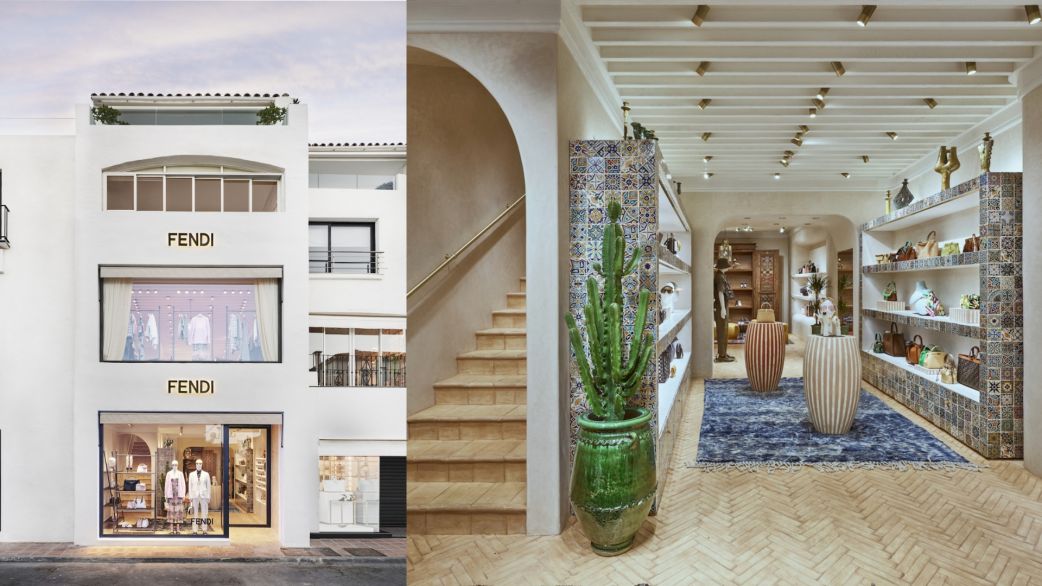 In order to promote the shop, a collaboration has been carried out with Puente Romano Beach Resort to transform "El Chiringuito" into the world's first 'Fendi Beach Club', without abandoning the essence of the beach club.
What does the Fendi Beach Club offer?
Ver esta publicación en Instagram
A careful refurbishment has given a new look to the décor. All the furnishings, from the tables to the beach beds, have been revamped. The chair cushions and table linen have been meticulously designed in a red and white striped style, evoking the essence of summer in the 90s. The new tableware also matches perfectly with the new plates decorated with FENDI's signature logo.
To complete the instagrammable experience, the hotel's majestic sailboats have also been decked out in the Italian brand's distinctive colours and style.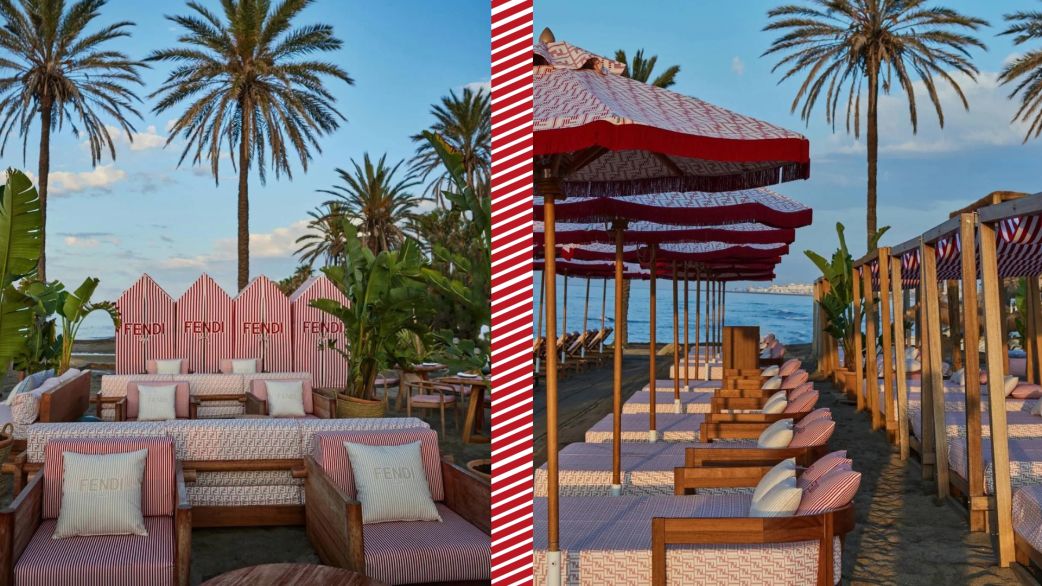 Those in love with the brand who feel the need for a new outfit will be able to visit the exclusive pop-up shop that has been set up next to the restaurant. Although it does not house the entire FENDI universe, the coveted "Astrology" collection, designed specifically for the summer of 2023, can be found there. This fascinating collection fuses the essence of the Mediterranean with the design codes of Kim Jones and zodiacal prints inspired by the incomparable Karl Lagerfeld. In this ephemeral boutique, fashion lovers will find iconic pieces such as the famous "Peekaboo" and "Baguette" bags.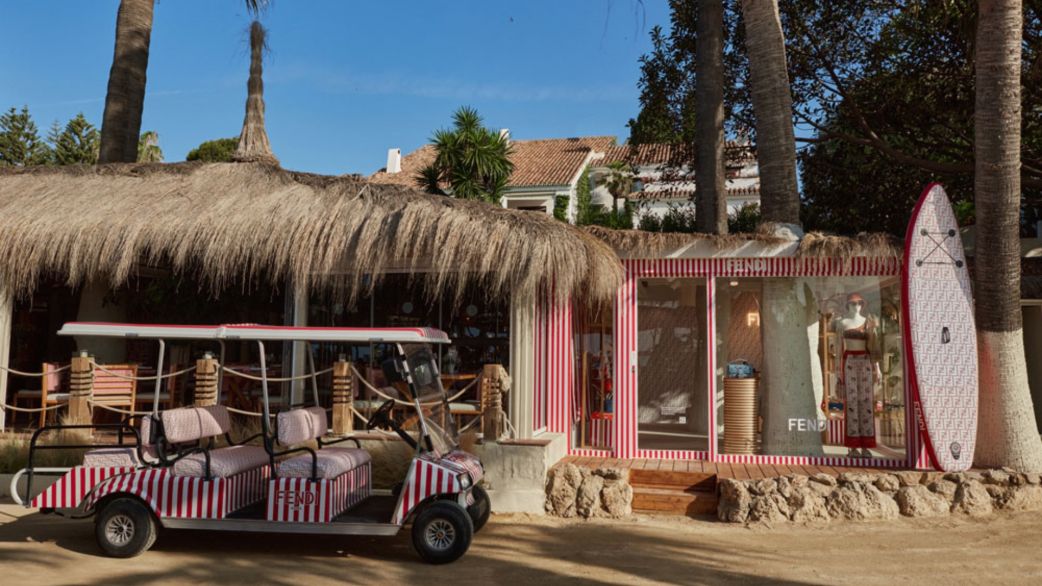 This extraordinary transformation will run from June until the end of September 2023, giving visitors the opportunity to live a unique and exclusive experience. Although the Chiringuito's cuisine remains intact, the dishes have been adorned with the iconic Chiringuito logo, adding a touch of sophistication and style to each delicious creation.
All this is generating a lot of excitement among visitors and guests of the hotel, so if you are interested in visiting the FENDI Beach Club, it is recommended to book in advance through this link.
Don't miss this opportunity to indulge in the world's only FENDI restaurant. Immerse yourself in a world of luxury and refinement while enjoying the wonders that Puente Romano Beach Resort has to offer.
If you plan to visit the new FENDI Beach Club frequently, take a look at our properties in the Puente Romano area.

Julie Cavro is the Marketing Director at Pure Living Properties. She is responsible for all multi-channel marketing actions in constant coordination with the other departments of the company with the sole objective of obtaining the best results for our clients.