La Virginia
Welcome to urbanization La Virginia. A beautiful residential area of the most exclusive and one of the most charming corners of Marbella and the entire Costa del Sol. Built in…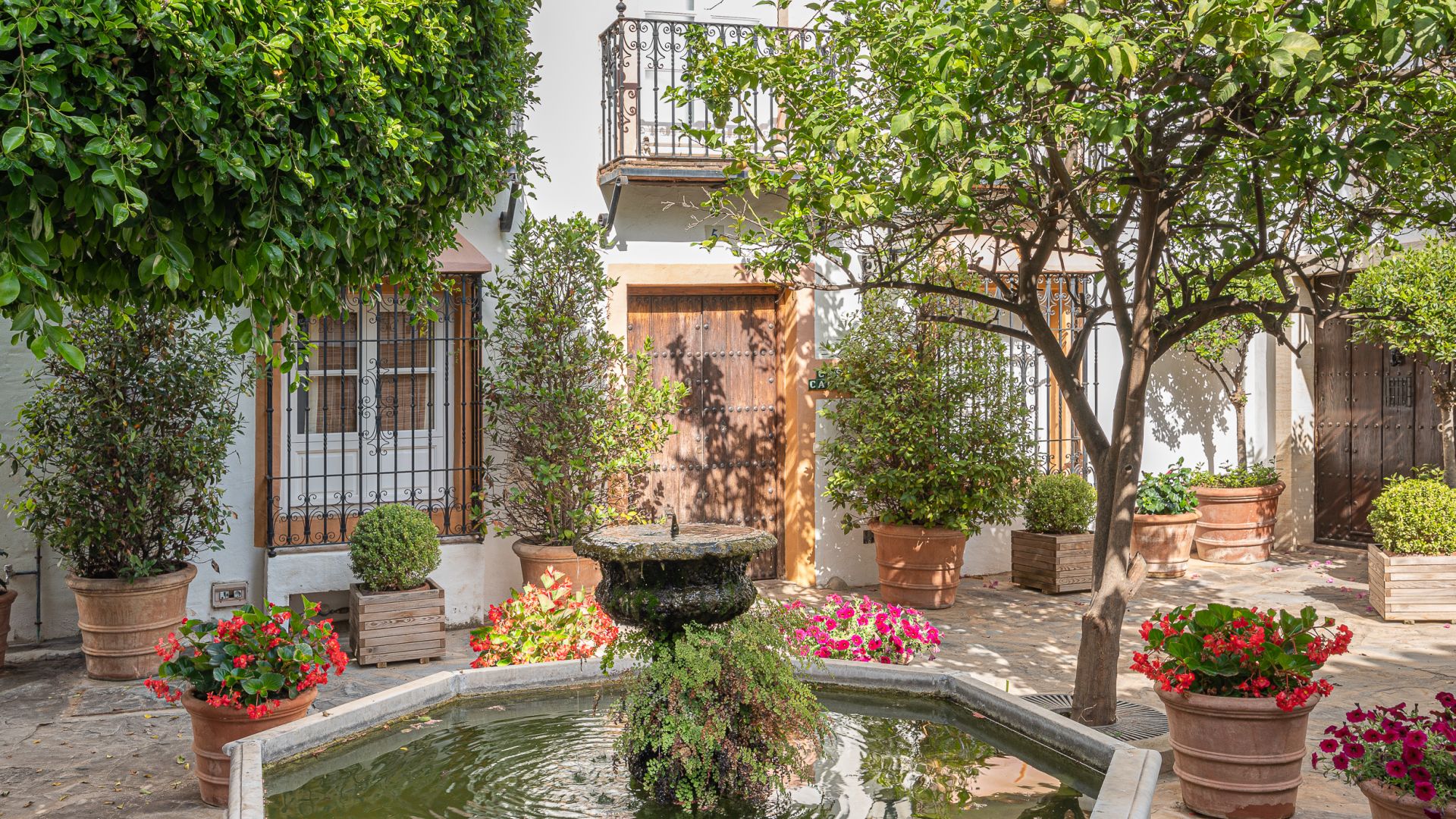 Welcome to urbanization La Virginia. A beautiful residential area of the most exclusive and one of the most charming corners of Marbella and the entire Costa del Sol.
Built in the mid-70s for all people who wanted to avoid the hustle and bustle of a city that was in full expansion, as a refuge of calm and rest, La Virginia is a magical and intimate place where every alley transports you to the most idyllic Andalusian town. Without a doubt an urbanization with a unique personality.
The complex was designed by the Spanish architect Juan Manuel Figueras and consists of 60 homes, all different from each other. Its cobbled streets and small fountains in public spaces are reminiscent of a typical Andalusian village. The owners who reside in this urbanization form a harmonious and bohemian community of neighbors who take care of and preserve the beauty of every corner. Even the president of the community is considered the mayor of La Virgin
Where is La Virginia.
The Virginia is located in the northwest area of Marbella's Golden Mile. This urbanization is a few minutes drive from the center of Marbella and with direct access to the national road, which makes it well connected to Puerto Banús and the rest of the activities you can find in Marbella. The area in which La Virginia is located is very quiet and perfect to enjoy a family vacation. The urbanization has very well maintained gardens full of flowers, perfect for relaxing or for some exercise. There is also a restaurant in the urbanization, so you won't have to go out if you don't want to.
La Virginia is a perfect place for those looking for a quiet and relaxing holiday in Marbella or who want to live in a harmonious and peaceful place.
What is inside the urbanization La Virginia.
When we say that Urbanization La Virginia is a small town, it is not an exaggeration.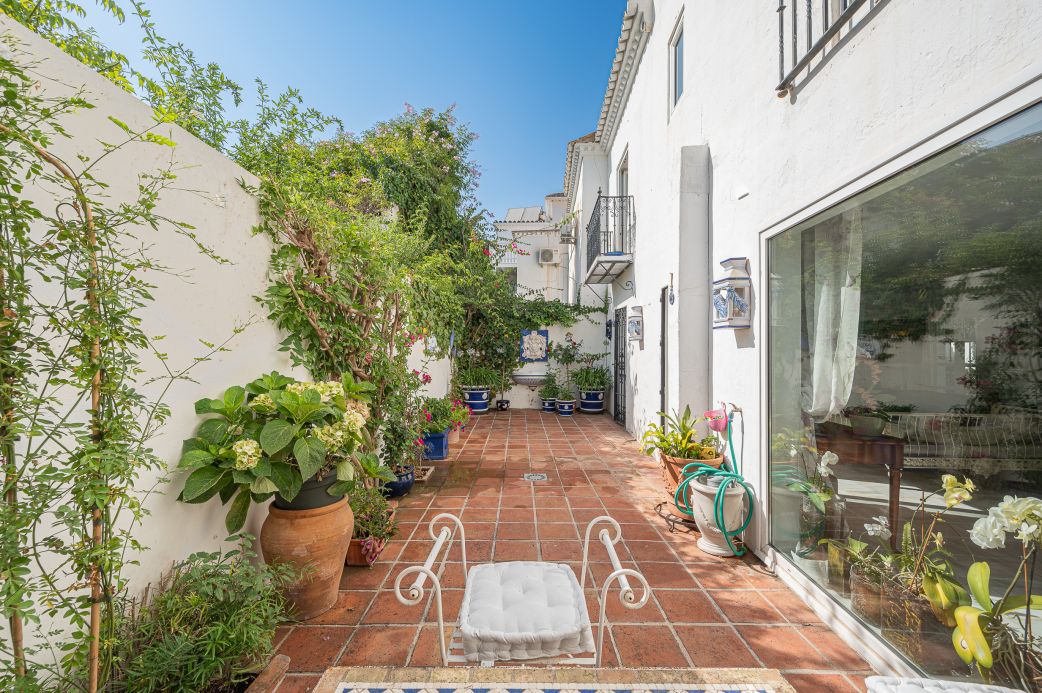 A hermitage with a lot of charm.
The urbanization La Virginia even has its own hermitage where you can celebrate small events, such as intimate weddings, but with a lot of charm. It is a perfect place for those looking for a unique and unforgettable experience.
The hermitage is surrounded by a beautiful natural landscape, and numerous fountains and streets with an Andalusian style. Which makes it ideal for taking unparalleled photos.
The typical Andalusian restaurant.
The restaurant La Virginia has been open for more than thirty years and is known by all the inhabitants of Marbella. It offers typical Spanish food, but is adapted to the tastes of the neighbors, most of whom are of Belgian nationality. The food is Spanish, and especially with typical Andalusian dishes. The restaurant is located in the middle of the urbanization, and has around the walls full of colorful flowers and fountains that give a relaxing and unique atmosphere. Eating in this restaurant is a real wonder
A safe place.
The Virginia is a very safe urbanization. It has a security guard in its facilities, and its location in one of the quietest areas of Marbella. This makes the urbanization ideal for those looking for a relaxed place to spend the holidays or as a second residence.
La Virginia is located on the golden mile of Marbella, it is a very busy area and with numerous services and establishments around. You can find more information about the area through this link.
What to do in La Virginia.
The urbanization La Virginia even has its own annual events. In spring, in the middle or end of May, a craft market is held through the streets of the urbanization. It is a very nice and quiet place where you can buy local and artisan products. The stalls are varied and there is everything from home décor material to souvenirs. It's a good place to hang out and get to know the neighbors.
How are the houses of Urbanization La Virginia.
The urbanization houses La Virginia are really nice. Not only because its common areas are so characteristic and so well cared for. These houses are built with natural materials, such as terracotta floors, wood carpentry and marquetry, Arabic-style tiles, marble and white lime walls. All this gives the house a very traditional and Mediterranean look. Definitely if you like the Andalusian style, and the Mediterranean aesthetic, urbanization La Virginia is your place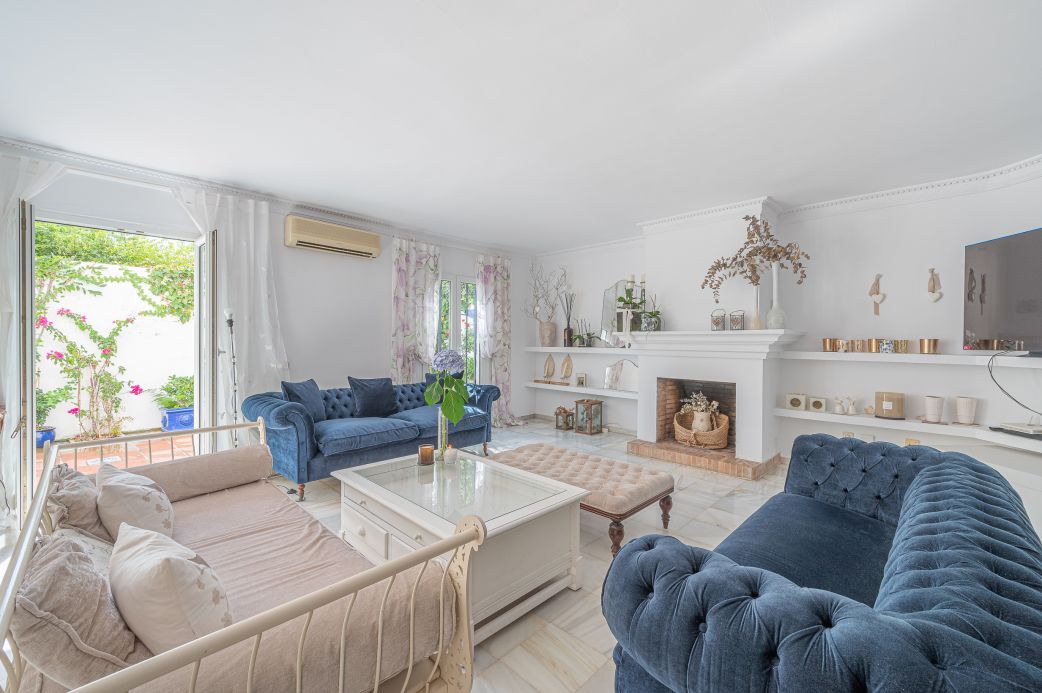 Without a doubt it is an urbanization worth visiting.
We currently have different properties available in Pure Living available for sale. If you need more information, do not hesitate to contact us.
Julie Cavro is the Marketing Director at Pure Living Properties. She is responsible for all multi-channel marketing actions in constant coordination with the other departments of the company with the sole objective of obtaining the best results for our clients.