Sten Goosen
Sten is part of the Pure Living Properties Sales Department. His appointment came to cover the strong influx of Dutch and Belgian clients, while strengthening the sales team with his work ethic and enthusiasm.
He was born in Noordwijk, the Netherlands, a city with many similarities to Marbella. In 2017, he found love in our city and decided to finally settle here. Being a permanent resident has given him the opportunity to really experience the incomparable lifestyle of the Costa del Sol.
Sten holds a Bachelor degree in Structural Engineering and Architecture; after which he also achieved a Bachelor degree in Supply Chain Management. He then began a career in the challenging world of global logistics, working his way through various departments eventually becoming Business Development Manager.
In addition to Dutch, he speaks perfect English and is perfecting his Spanish.
He brought his passion for sports to Spain, especially football and tennis. He loves the mountains and during the winter months you will find him skiing and snowboarding in Sierra Nevada.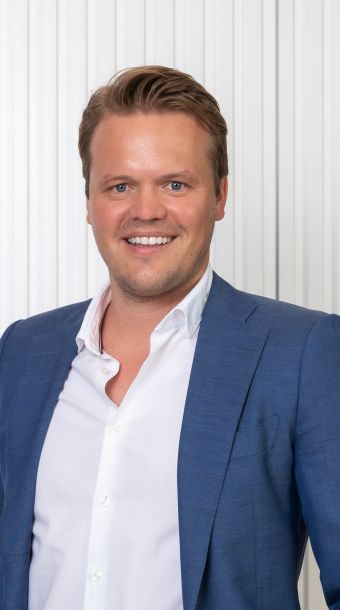 The first day I set foot in Marbella, I understood its special lifestyle and decided to stay. Now, I love helping our clients find their ideal home, just as I found mine.
Sten Goosen
Property Consultant
sten@purelivingproperties.com
Property highlights by Sten Goosen