Irene Santos
Irene Santos is one of the gears that moves the image department that Marketing supports. Thanks to her grandfather, who recorded all her adventures as a child, she immersed herself in the audiovisual world from an early age. With her first camera (still analog) she photographed everything around her until she grew up and chose her formation.
After a video editing and montage course, she embarked herself on a Higher Degree in Image, with the opportunity to carry out her company internships at Xentek Produzioni Televisive, led by greats such as Giorgio Ciccanti and Carlo Giuliani. It was there that she definitely fell in love with video editing.
In addition, in recent years she has completed a master's degree in Editing and Postproduction at the prestigious School Training, which gathers the greatest film and sound professionals in the Andalusian audiovisual circle. This and the team that has surrounded her, has made possible recognitions such as Audience Award in the 27th Cabra Audiovisual Contest and 3rd Prize in the 1st Edition of the Subbética Short Film Contest, being she the editor of the short film "Carandell" in 2022 and as second editor in the short film "Pigeon Attack", with the 2nd Prize of the New Andalusian Cinema Express Short Jury 2022.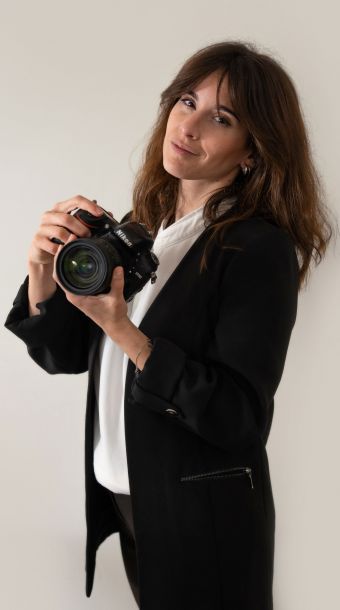 "Una imagen vale más que mil palabras"… Poder ofrecer a los clientes una procesión de estas y ayudarles de una forma totalmente contemporánea y de fácil acceso es mi regalo. El arte no solo está en quién lo hace, si no también en quién lo observa.
Irene Santos
Audiovisual
video@purelivingproperties.com