Adib Chammaa
Adib Chammaa is the manager of our IT Department as well as our Property Management. He is a natural-born solver and will ensure that your property is always in the best possible condition.
Born in Valencia to a half-Arab, half-Spanish family, he is a lover of the sea and the good weather, which is why he chose Marbella as his place in the Mediterranean thirty years ago.
Adib studied computer science at the Benalmádena Vocational Training Centre and is a great advocate of online continuing education. He spent a large part of his career as a system administrator in companies such as Costa del Sol Living, Ocean Estate International and Los Arqueros Real Estate. In 2019 he joined the Pure Living Properties team, to which he brings a structured and efficient approach to solving any kind of problem in the shortest possible time.
Adib speaks English and Spanish, and his technical background makes him especially appreciated among our international clients.
After work, he enjoys outdoor sports (volleyball, cycling, hiking or skating). He also confesses to being an occasional gamer on The Elder Scrolls or The Witcher saga.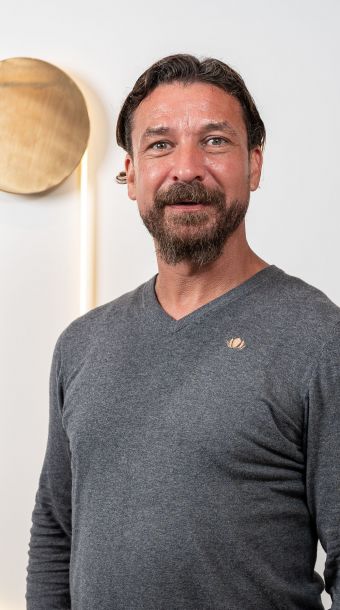 I believe that no matter how small a problem or situation is, it should be resolved in the quickest time possible. This way our clients know from the very beginning that we are not just any ordinary service provider, but that we are a trusted team to take care of their property or their family during their stay in Marbella. And that is my goal.
Adib Chammaa
Property Management
pm@purelivingproperties.com