Ways to enjoy Marbella's great outdoors
Javier Nieto - Jun 28, 2016 - Marbella Lifestyle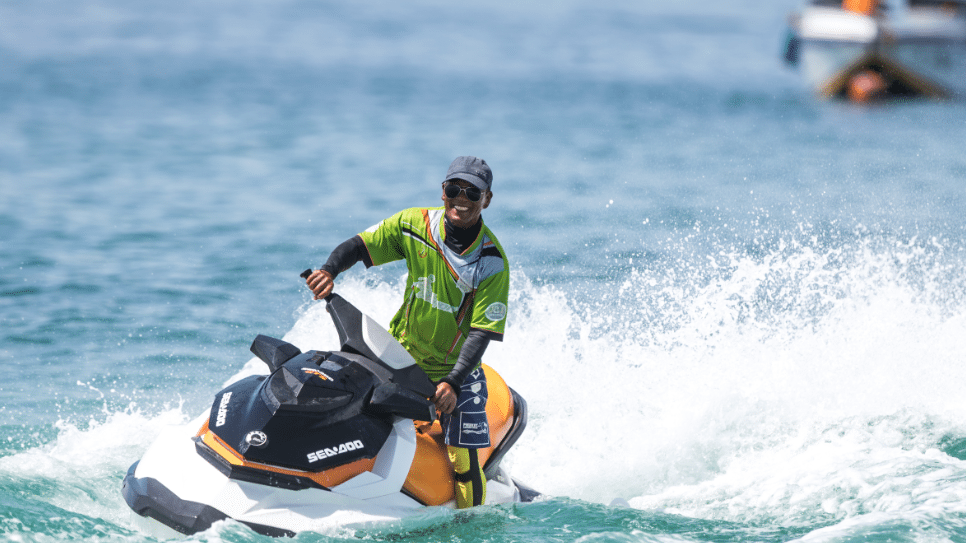 Marbella may well be known for its glamour and vibrant social scene but the popular seaside holiday destination is about much more than fine-dining and clubbing into the early hours.
The region's wonderful climate makes enjoying outdoor life one of its chief attractions and there is no shortage of activities to choose from for those who enjoy a breath of fresh air. Here we provide a guide to some of the many outdoor activities available in Marbella…
Water sports heaven
For those with a home along the Golden Mile the warm Mediterranean Sea lapping gently at the shore is an obvious attraction, with an array of water sports on offer that goes far beyond just taking a cooling dip.
Thrill-seekers can choose from a range of exciting sports including jet-skiing, banana rides, parasailing and water-skiing, with paddle boarding, kayaking and scuba diving offering further ways in which to enjoy the sea. The Puente Romano Resort provides a variety of water sports while pedalos and kayaks are available at locations all along the elegant palm fringed Paseo Marítimo promenade. For those who prefer to enjoy the waves without getting wet, yacht charters, dolphin watching trips and deep-sea fishing are available from the marina at Puerto Banús and Marbella's pleasure harbour.
Staying on dry land
The Paseo Marítimo is also an excellent place to soak up the great outdoors while staying firmly on dry land. Being level it is popular with joggers, cyclists and people just wanting to take a relaxing stroll at the same time as enjoying the spectacular views of Gibraltar and the African coast. More serious hikers and mountain-bikers can head into the hills just inland where there is no shortage of trails amongst the pine and oak forests of the coastal mountain ranges.
Golf and Tennis in Marbella
A more relaxed experience can be found on Marbella's excellent golf courses—the clubs of Los Naranjos, Las Brisas, Aloha and La Quinta in the Golf Valley of Nueva Andalucía and Río Real, Santa Clara and Marbella Club Golf Resort slightly further afield are just a few of the championship quality courses just a few minutes removed from the sunny beaches.
Tennis lovers are well served too, with the courts at the Puente Romano, Manolo Santana, Hoffsäss and the Royal Tennis clubs all easily accessible. Several riding schools offer the chance of pony trekking and Jeep and quad-bike safaris are available as alternative ways to explore the rugged Andalusian countryside.
Whether you are looking for exhilaration or relaxation, Marbella offers the chance to enjoy outdoor life in beautiful surroundings just a few minutes away from the finest real estate on the Golden Mile. Pure Living Properties can help find you a luxury home to buy or rent so you too can live the marvellous lifestyle of this delightful Mediterranean resort town.

Javier is the founder and CEO of Pure Living Properties. Born and raised in Marbella in an entrepreneurial family who settled on the Costa del Sol in the 1960s, when Marbella's real estate and tourism industry was just a fledgling market, Javier is an expert connoisseur of Puente Romano, which he calls home, and the Golden Mile, but also of the best areas, projects and companies, as their owners and developers have been among his inner circle since childhood.