Puente Romano: a sophisticated and elegant lifestyle
Javier Nieto - Feb 9, 2016 - Marbella Lifestyle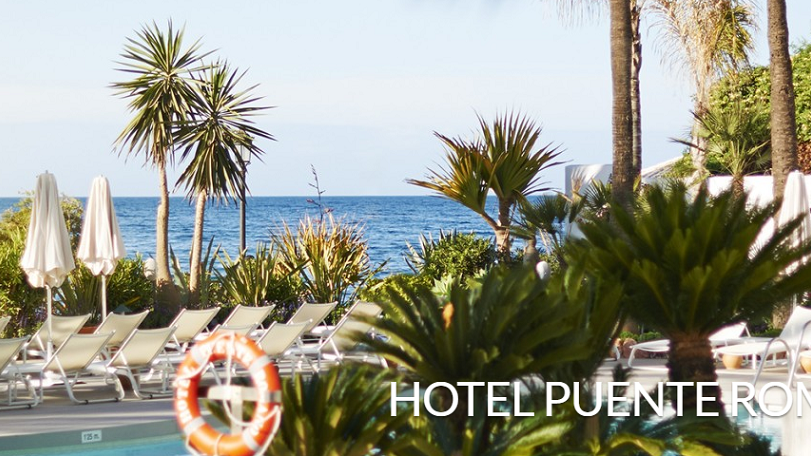 When it comes to a sophisticated and elegant lifestyle, with luxury and faultless service the bywords, the Puente Romano Hotel Resort in Marbella occupies a position at the top of the list.
This iconic resort has long understood how to provide a flawless and glamorous life experience to all its clients, creating a place where everything needed to enjoy an enviable high-society lifestyle is provided within its stylish environs.
The Del Mar beach club offers sophisticated dining right on one of the best beaches in Marbella. It's a perfect spot for not just something to eat, but to sip a cocktail on the sunny terrace while taking in the Mediterranean sea views that have so entranced the Hollywood stars, royalty, wealthy businesspeople and international sports stars who have visited Marbella and the Puente Romano down the years.
Culinary delights at Plaza Village
A stroll through the exotic tropical gardens of the resort bring you to the culinary centrepiece of the Puente Romano—Plaza Village. This is the place to see and be seen, and in which to enjoy an unforgettable dining experience at one of the collection of fine restaurants. These include Michelin starred Dani García, BiBo, the Sea Grill, Suite, Rachels, Uni, Serafina and Thai Gallery, offering a selection of the world's cuisine with something to suit everyone's taste.
The Six Senses Spa will pamper you with an extensive range of treatments, while for the sporty there is the famous Puente Romano Tennis Club, with its professional standard facilities. Players of the calibre of Bjorn Borg, Boris Becker and John McEnroe have graced these courts, and it has hosted a Davis Cup tie too.
Should you aspire to sharing in this exclusive way of life the good news is that Pure Living Properties has a selection of stylish and luxurious apartments for sale and rent at Puente Romano, both within the hotel complex and at the Marina de Puente Romano. Owners of these exclusive Marbella properties have access to all the luxurious facilities, making them ideal holiday homes with great rental potential.
Please contact us if you are searching for real estate on Marbella's Golden Mile. Our office within the Puente Romano Hotel ensures we are ideally placed to find a property that suits your individual requirements.

Javier is the founder and CEO of Pure Living Properties. Born and raised in Marbella in an entrepreneurial family who settled on the Costa del Sol in the 1960s, when Marbella's real estate and tourism industry was just a fledgling market, Javier is an expert connoisseur of Puente Romano, which he calls home, and the Golden Mile, but also of the best areas, projects and companies, as their owners and developers have been among his inner circle since childhood.