Del Mar – Marbella´s sophisticated Beach Club
Javier Nieto - Sep 11, 2015 - Marbella Lifestyle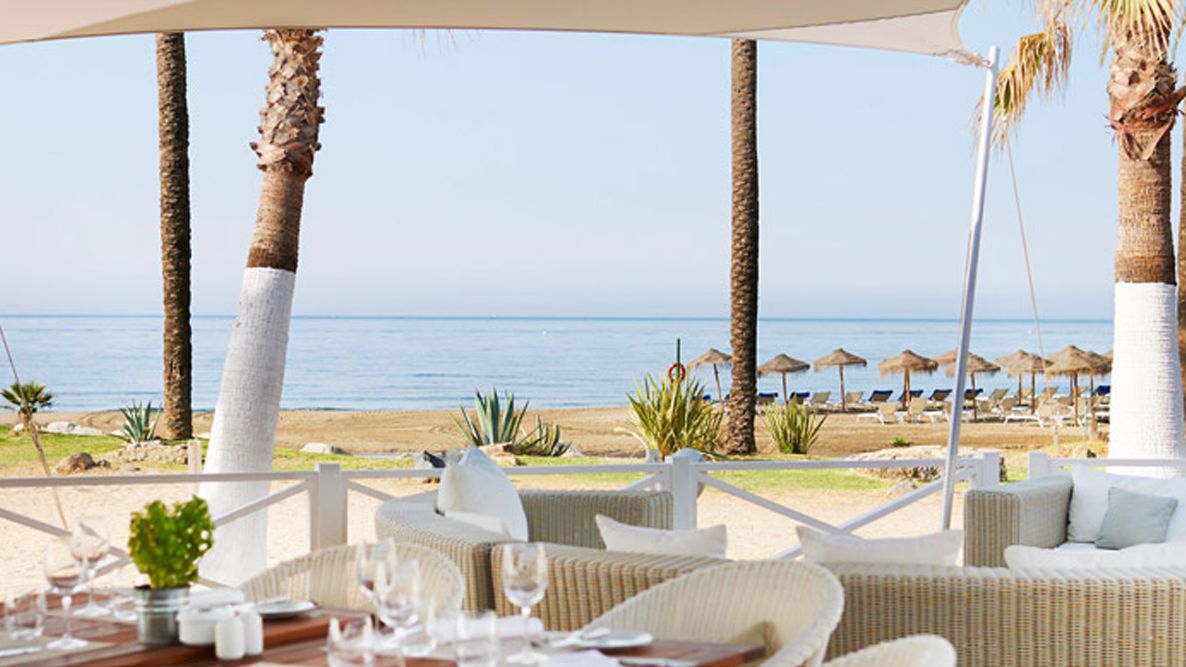 A short, leisurely stroll from the Puente Romano Hotel, at a peaceful stretch of shore on Marbella's Golden Mile, you will find Del Mar – one of this exclusive area's most beautiful and elegant beach clubs.
It is an idyllic spot; somewhere to bask in the sun, paddle in the sparkling waters or just relax with a cool drink while soaking in the atmosphere and all just a few steps away from the opulent beachside villas and apartments of Marbella's Golden Mile.
Known for its ambiance, style and good taste, Del Mar offers comfortable beach beds and five-star waiter service, allowing you to order a light lunch or enjoy a chilled bottle of wine from the comfort of your sunbed, while looking out over the Mediterranean.
Those seeking to escape the heat of the afternoon sun can relax at the sophisticated beach bar and chill out zone, with its light and airy décor, lounge seating and shaded decking, which all contribute to a sophisticated holiday atmosphere.
Dine on the Golden Mile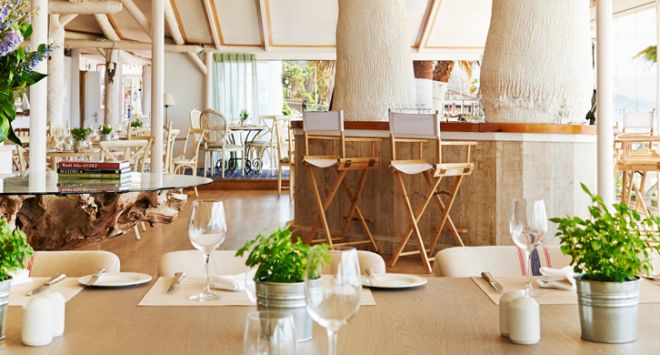 As well as a relaxing setting, Del Mar offers a picture-perfect location for long scenic lunches on the beach with friends, or just the setting to enjoy a romantic evening meal under the stars. The appetising menu consists of fresh locally sourced produce, including fish and seafood, a selection of paellas and a mouth-watering range of meats served from the barbecue grill.
The club is open every day with lunch served from 1.00pm until 4.30pm and dinner between 8.00pm and midnight. At weekends, live music in the evening adds to Del Mar's allure, making it the perfect place to sip on a cocktail while watching the sun set over Marbella.
Property on the Golden Mile
Beach clubs like Del Mar and the lifestyle they offer are among the reasons that make the Golden Mile such a highly sought after area. Add in the first class restaurants, spectacular views, tropical gardens and stylish homes, such as this four bedroom rustic villa, or this bright and modern villa, which is located just ten minutes walk from the beach, and you can see why this select, leafy area is such an exceptional place to live.
Apart from upmarket villas, the Golden Mile is home to a range of contemporary apartments like this bright two bedroom apartment situated just a few minutes walk from the beach.
Pure Living Properties has a selection of high quality villas and apartments for sale on the Golden Mile. Please contact us and we can use our experience and in depth knowledge of the area to help find your perfect home in this idyllic location.

Javier is the founder and CEO of Pure Living Properties. Born and raised in Marbella in an entrepreneurial family who settled on the Costa del Sol in the 1960s, when Marbella's real estate and tourism industry was just a fledgling market, Javier is an expert connoisseur of Puente Romano, which he calls home, and the Golden Mile, but also of the best areas, projects and companies, as their owners and developers have been among his inner circle since childhood.