Dolce & Gabbana Chooses Marbella for Their New Luxury Residences
Javier Nieto - Sep 22, 2023 - Pure Living News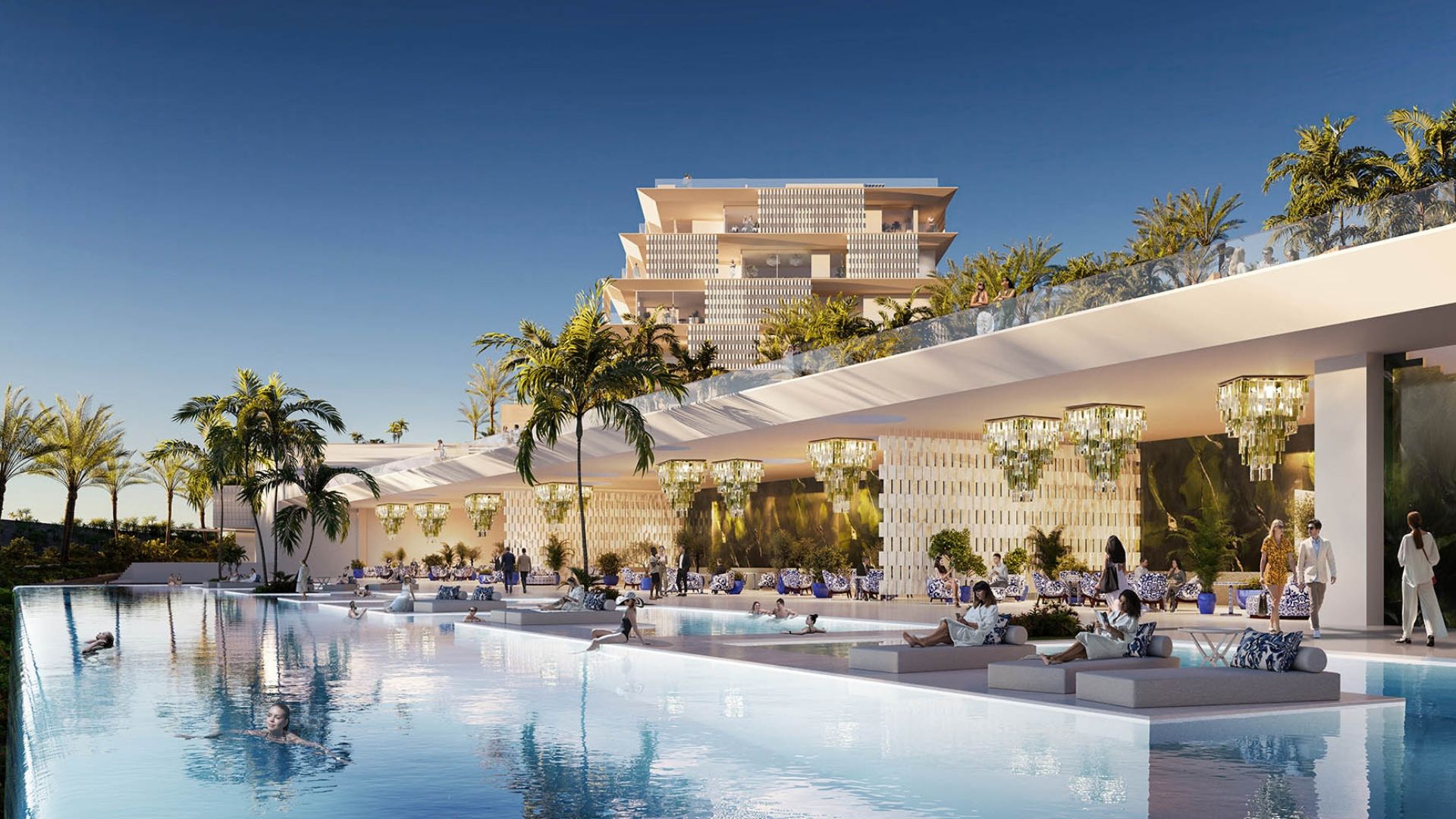 The first details have been unveiled about the luxurious residences that the Italian fashion house and the Spanish residential developer, Sierra Blanca Estates, plan to build in Marbella.
Dolce & Gabbana's Residential Debut in Europe
Several months ago, both companies announced their collaboration to build luxury villas, but it is now that more details and the first images have been revealed.
This project marks Dolce & Gabbana's residential debut in Europe and will consist of a total of 92 spacious apartments. These will be located on a plot of nearly 90,000 square meters, along a hill with an average elevation of 40 meters above sea level, in the heart of Marbella's Golden Mile.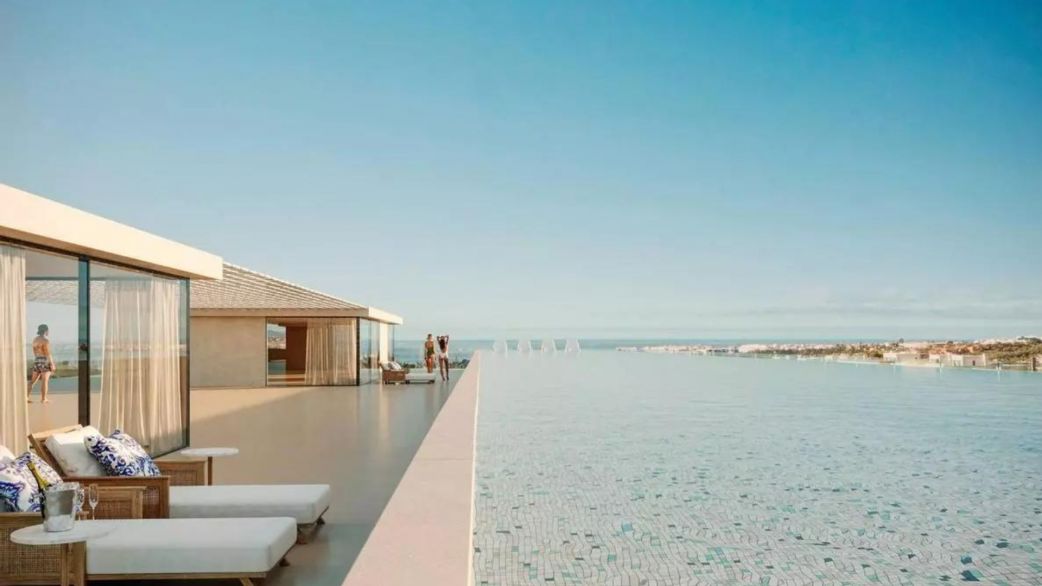 Limitless Design
Known as "Design Hills Dolce & Gabbana Marbella," the complex will comprise five modern buildings surrounded by lush gardens and outdoor infinity pools.
Furthermore, it will represent a milestone in Sierra Blanca Estates' over thirty years of experience in the sector, as it will be the developer's first project, founded by Pedro Rodríguez, to combine residential, commercial, artistic, and gastronomic-leisure development in one complex.
All the properties in this project will have a surface area ranging from 280 to 900 square meters, with capacity for up to five bedrooms, and will be delivered fully furnished with exclusive creations from Dolce & Gabbana Casa.
These luxurious apartments will feature a range of exceptional amenities, including master bedrooms with dressing rooms and private bathrooms offering sea views.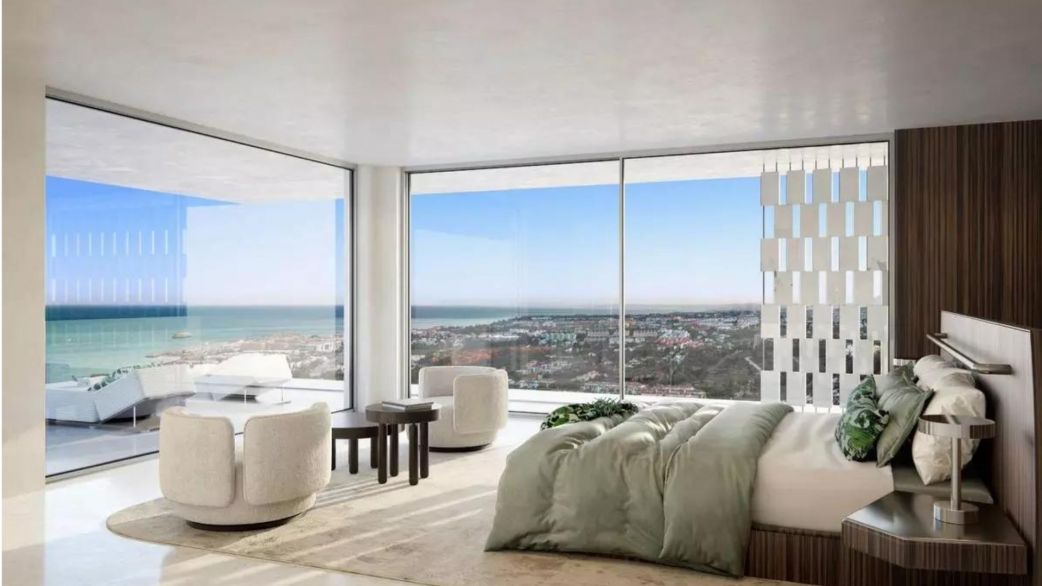 Additionally, they will have massage and makeup rooms, spacious living and dining areas that connect to private outdoor spaces with panoramic coastal views. On the rooftop, the residences will have terraces with pools and sun decks.
Private staff quarters, entertainment rooms, and an exclusive home automation system to maintain round-the-clock connectivity with the reception and customer service team, a service exclusive to complex residents, will also be included. Furthermore, most residences will have access via fully private or semi-private elevators.
A Waiting List with Up to 50 Interested Parties Is Already Underway for This Exclusive Project
With an eye on completion in 2026, site adaptation works have begun, and a show apartment is expected to be ready by 2025. Following the official project presentation by the brand's designers, the process of selling the first units will commence.
This will be done through a waiting list that already has the strong interest of between 40 and 50 prospective clients who aspire to become the owners of the first residences designed by Dolce & Gabbana in Europe.
Prestigious Collaborators and Luxury Amenities
In addition to Dolce & Gabbana and Sierra Blanca Estates, this project boasts a collaboration with prestigious international studios, such as Fresh Architectures for the facade, Storage Milano for interior design, and The One Atelier as the lead design and coordination studio.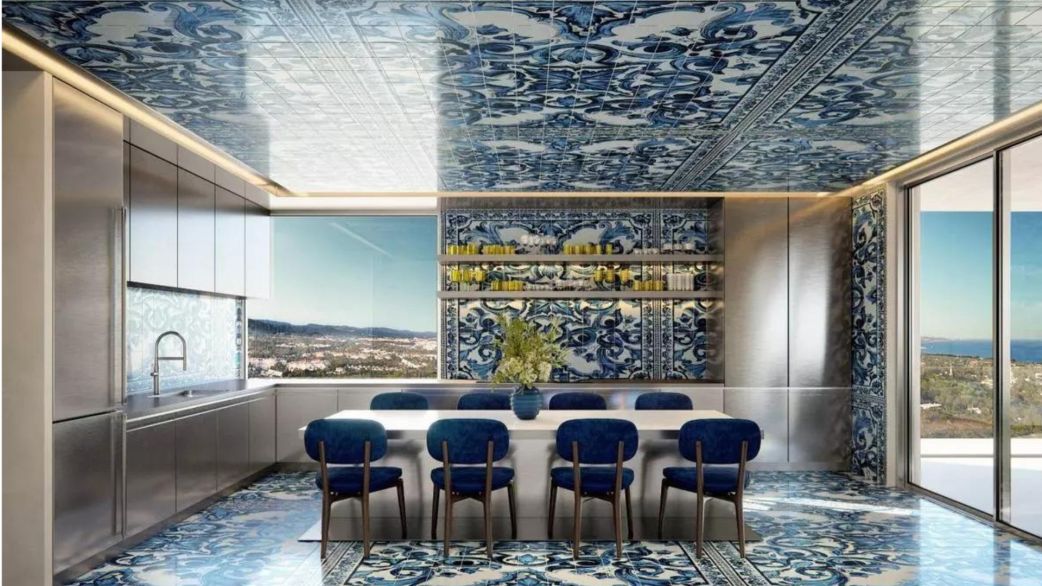 With a focus on luxury, Design Hills Dolce & Gabbana Marbella is designed to offer an exceptional residential experience for both its future owners and visitors to its communal spaces. A diverse portfolio of luxury services and amenities has been conceived, evoking the ambience of the world's finest luxury hotels.
The complex will also offer high-performance sports facilities, both outdoor and indoor, including paddle tennis courts, a fully equipped gym, an outdoor gym with wooden equipment, a boxing ring for adults and children, exclusive areas for meditation, yoga, and pilates, golf simulators, indoor basketball courts, and Marbella's first covered 5×5 artificial turf football field.
Furthermore, the complex will have its own spa, including a wellness centre, a water circuit, a beauty centre, a hair salon, and a barbershop.
Exclusivity for Residents
Residents will automatically become members of the private club, where the project's hospitality team will offer an exclusive range of services in various facilities. These include a cinema room, a bar and cocktail area, a wine cellar and cigar lounge, private rooms equipped with screens for meetings and conferences, a library, and multipurpose rooms for celebrations and private events.
Design Hills will also cater to the needs of the younger family members with its Kids Club, which will feature a playroom, educational classrooms, private lessons, a fully equipped indoor and outdoor play area, and even its own camping area where children can enjoy Marbella's warm temperatures year-round.
Additionally, the project will consider the pets of exclusive owners and residents, providing designated areas for dog walking as well as facilities for their replenishment and care.
The joint project of Dolce & Gabbana and Sierra Blanca Estates will also introduce its own Pool Club, expected to become one of the main attractions for Marbella visitors each season. This club will include a large infinity pool with sea views, a heated indoor pool, a sun deck area with private beds and loungers, and even its own Italian-style food truck ice cream parlour.
To complete the offerings available to all visitors, Design Hills will host its own commercial boulevard, bringing together the finest international luxury brands, as well as multiple signature restaurants, cafes, and other dining establishments.
At Pure Living, we can provide you with more details about the incredible properties we have available in the area. So, if you're interested, don't hesitate to contact us.

Javier is the founder and CEO of Pure Living Properties. Born and raised in Marbella in an entrepreneurial family who settled on the Costa del Sol in the 1960s, when Marbella's real estate and tourism industry was just a fledgling market, Javier is an expert connoisseur of Puente Romano, which he calls home, and the Golden Mile, but also of the best areas, projects and companies, as their owners and developers have been among his inner circle since childhood.