Life in San Pedro de Alcantara and Guadalmina
Julie Cavro Dupont - Sep 14, 2023 - Pure Living News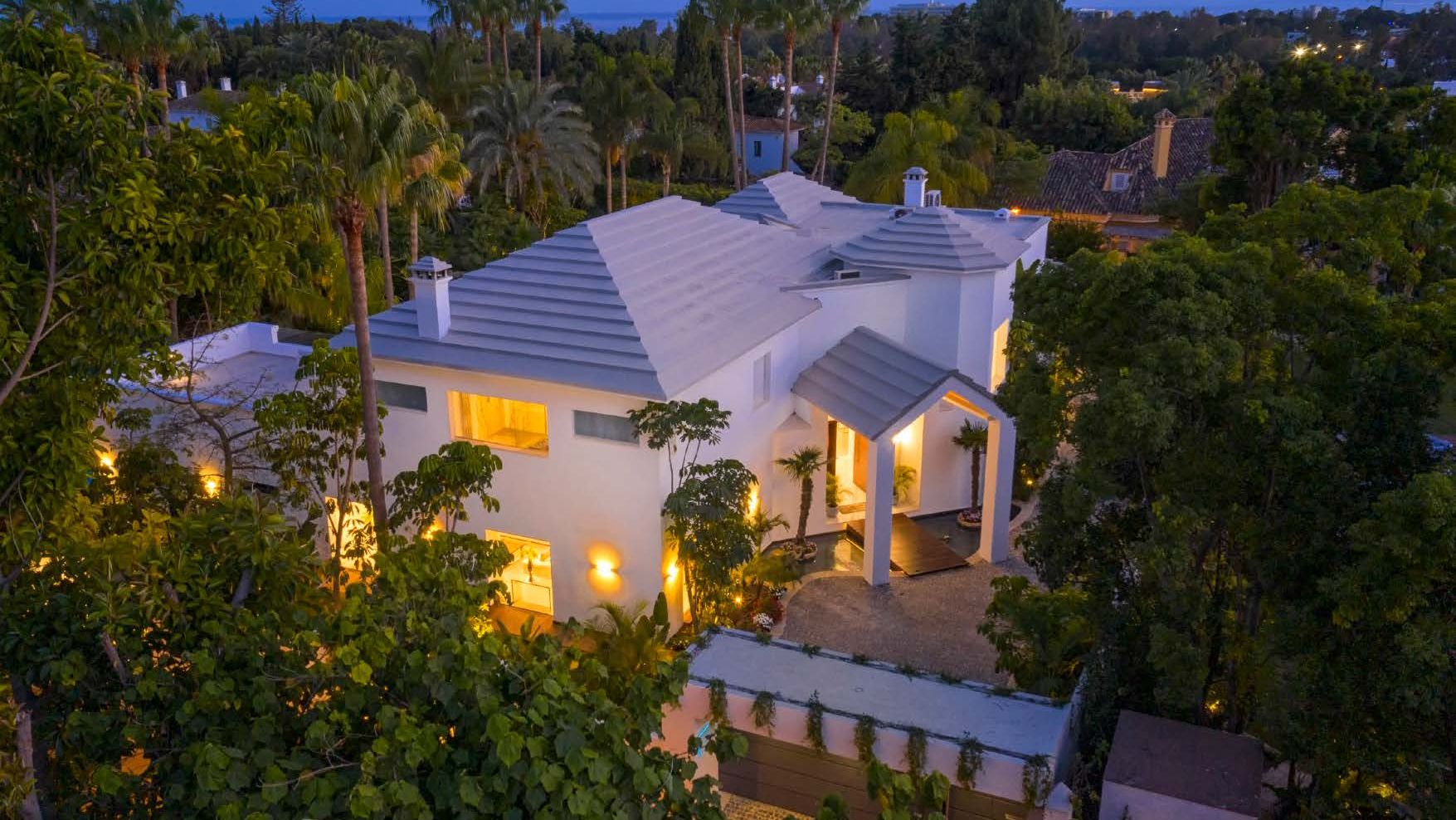 San Pedro de Alcántara and Guadalmina are two gems of the Costa del Sol, located near Marbella. They have access to the Mediterranean Sea and are known for their exclusive properties and renowned golf courses.
Ideal for those seeking a relaxed atmosphere and high-quality services in a stunning environment. They offer a luxurious lifestyle in an idyllic seaside setting with golden sandy beaches, internationally acclaimed golf courses, fine dining restaurants, and a vibrant cultural scene.
San Pedro and Guadalmina from Within: Interview with a Resident
Can you tell us why you chose to settle between San Pedro and Guadalmina?
I chose to settle near the town of San Pedro because it offers the perfect blend of local charm and convenient amenities. Not only do I wake up to stunning beach views, but I also have shopping centres nearby, making daily tasks easy. And the icing on the cake? The airport is less than 40 minutes away, making travel very convenient.
What were some of the key factors that attracted you in terms of amenities and services?
One of the real selling points for me was the incredible healthcare available in San Pedro. The healthcare clinics and professionals here are amazing, giving me confidence that my family's well-being is well taken care of. Additionally, the wide variety of restaurants in San Pedro, offering both local delights and international flavours, make it a paradise for food lovers. And let's not forget the beachside chiringuitos, where you can enjoy a seaside dinner at its finest.
How would you describe the leisure and recreation opportunities in this area?
San Pedro offers plenty of leisure and recreation opportunities year-round. Whether it's leisurely strolls along the promenade, playing paddle or golf, or exploring hidden natural treasures like La Concha, reservoirs, and rivers for some epic hikes, there's something for everyone. Plus, being close to Marbella and the famous Golden Mile offers even more entertainment and exploration options. Overall, there's never a shortage of things to do in San Pedro.
And how would you describe the community and the people?
The community in San Pedro is truly special. It's a melting pot of cultures that creates a friendly and welcoming atmosphere. Neighbours here embrace diversity, making it easy to connect and form meaningful relationships. Living in San Pedro feels like being part of a close-knit community where everyone looks out for each other. It's a place that truly feels like home.
Explore Properties for Sale in San Pedro and Guadalmina
Spectacular Brand-New Beachside Villa for Sale in Cortijo Blanco
This modern villa is perfectly situated between Puerto Banús and San Pedro, within walking distance of the beach and a short drive to Puerto Banús and all amenities.
The contemporary house features elegant design, and cutting-edge technology, and is built to high-quality standards. It comprises three levels, a rooftop solarium with a pool and views of the sea and Marbella's iconic La Concha mountain.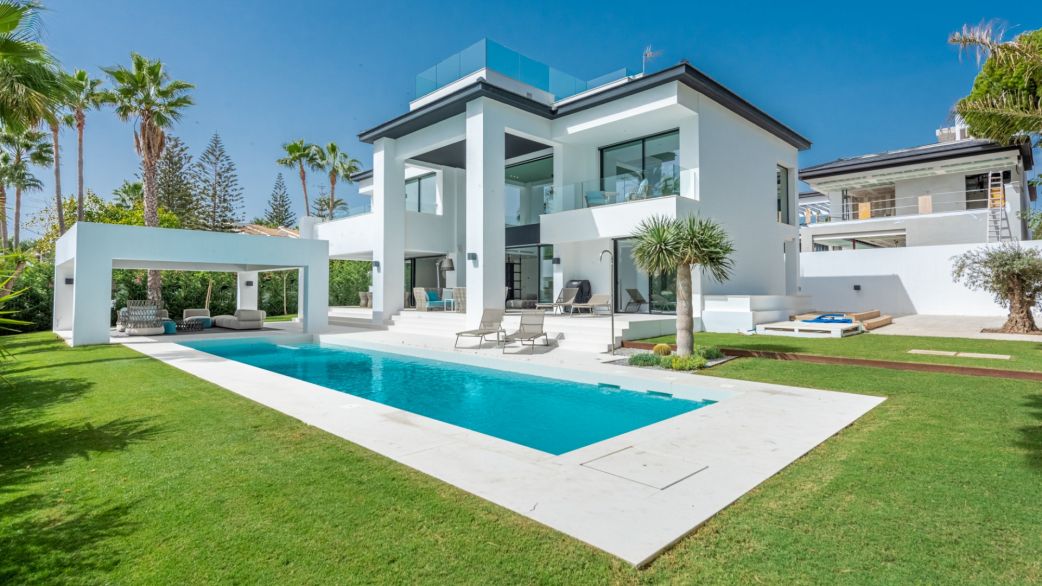 Luxury Beachside Villa in Guadalmina Baja, Marbella
This elegant villa, designed by architect Cesar de Leyva, is located in the prestigious area of Guadalmina Baja, close to the beach.
It offers a beautiful entrance courtyard, a living room with a fireplace, guest suites, a well-equipped kitchen, an office, a staff room, and a bathroom. Outside, there's a pool, barbecue area, and a paddle tennis court.
The villa also includes a guest house with a bedroom and dressing room/office. Modern amenities like underfloor heating, cooling systems, individual air conditioning units, and marble floors are featured.
Villa for Sale in Linda Vista Baja, San Pedro de Alcántara
This modern three-bedroom villa is located in Linda Vista Playa, just steps away from the promenade, the beach, and San Pedro Boulevard.
The south-facing house is built on two levels and includes an entrance hall, a guest toilet, a fully equipped open-plan modern kitchen, a dining area, and a living room with a double-sided fireplace and direct access to the terrace, private garden, and pool. The upper level consists of a spacious master suite with a dressing room and two additional guest bedrooms with en-suite bathrooms.
Amenities include underfloor heating and cooling systems, individual air conditioning units, and private parking for two cars.
This villa is the perfect choice for a holiday home for those looking to be within walking distance of all amenities.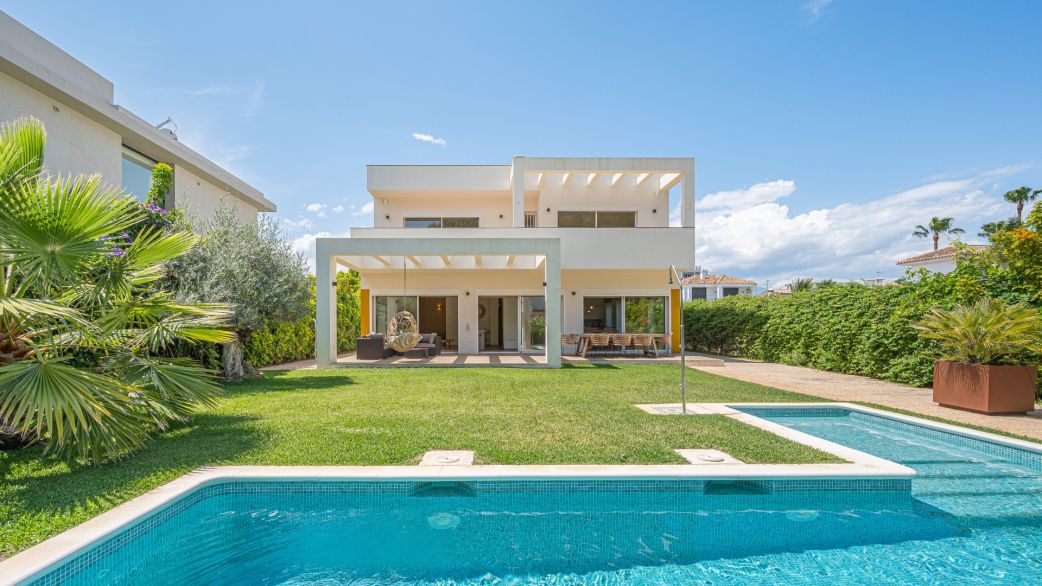 From Pure Living, we invite you to check out our San Pedro area guide, where you can find more information about the area and the properties we offer.

Julie Cavro is the Marketing Director at Pure Living Properties. She is responsible for all multi-channel marketing actions in constant coordination with the other departments of the company with the sole objective of obtaining the best results for our clients.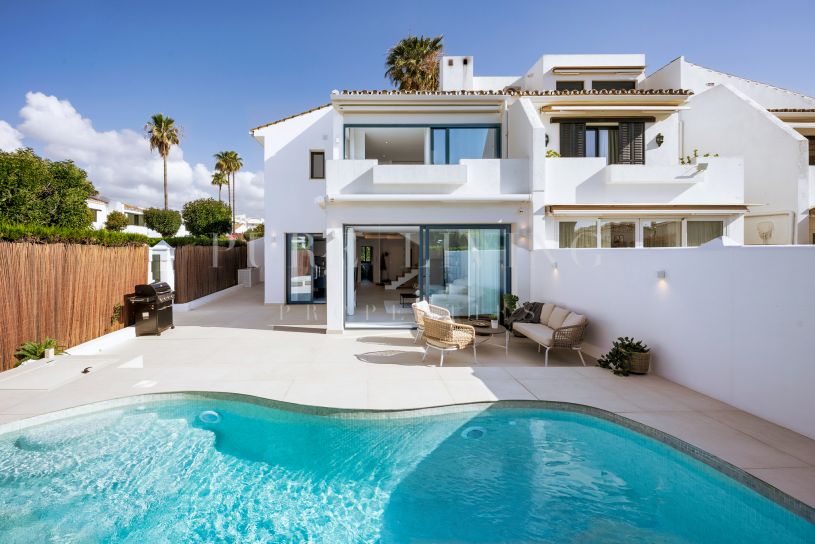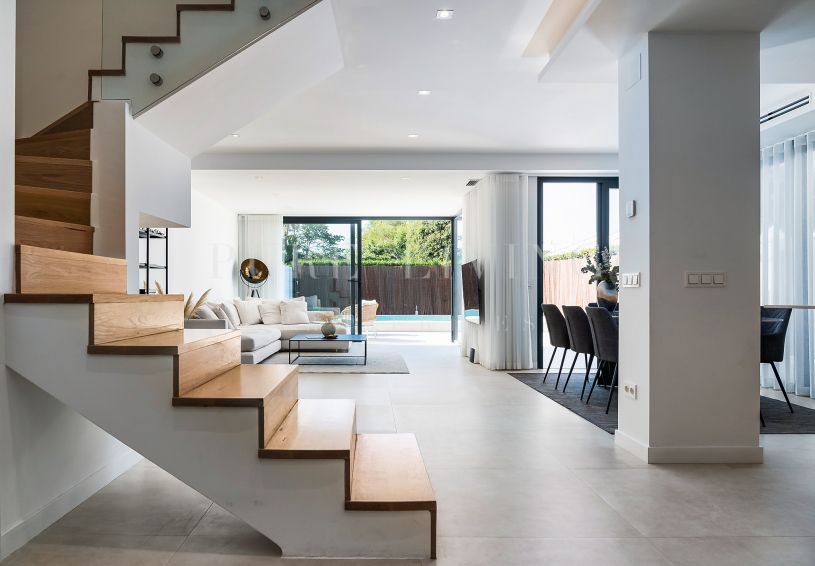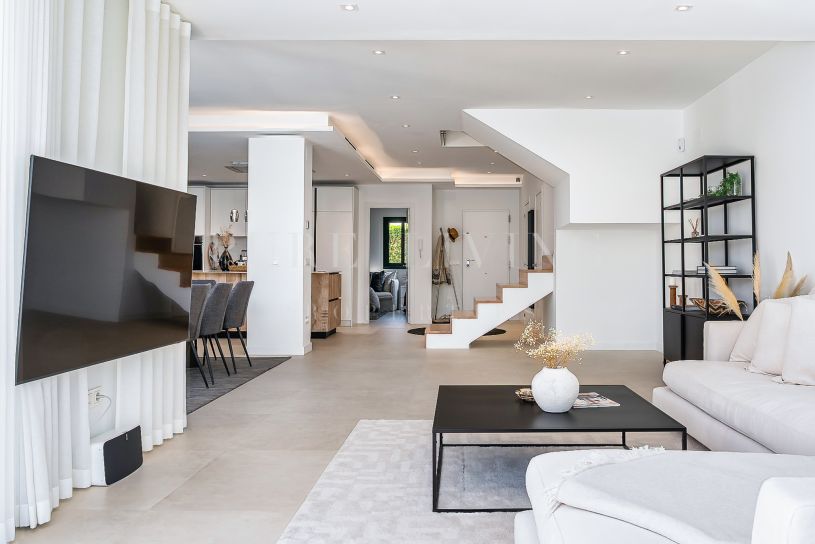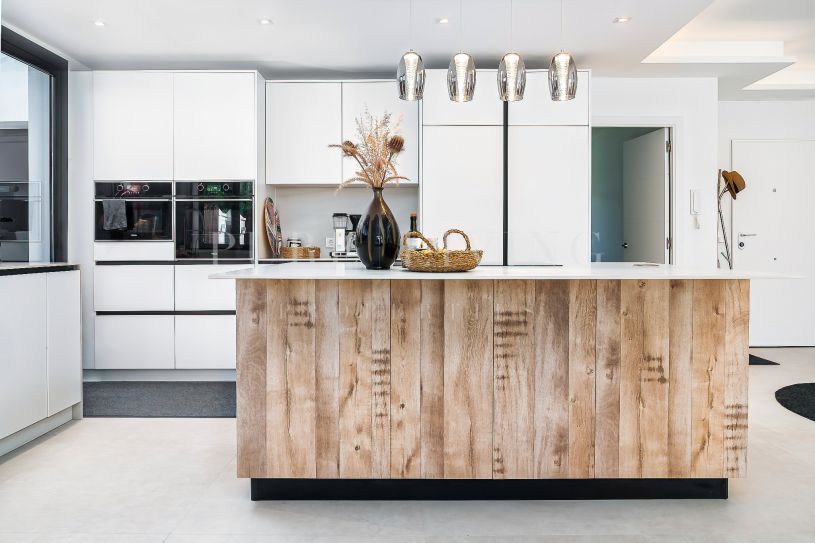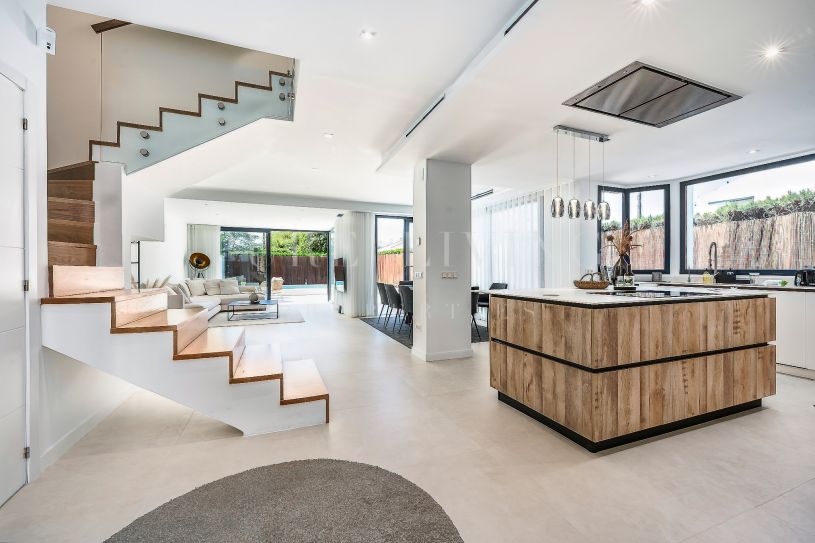 San Pedro Playa - San Pedro de Alcantara
PLP04632
4 Beds
3 Baths
235 m² Plot
1.250.000 €