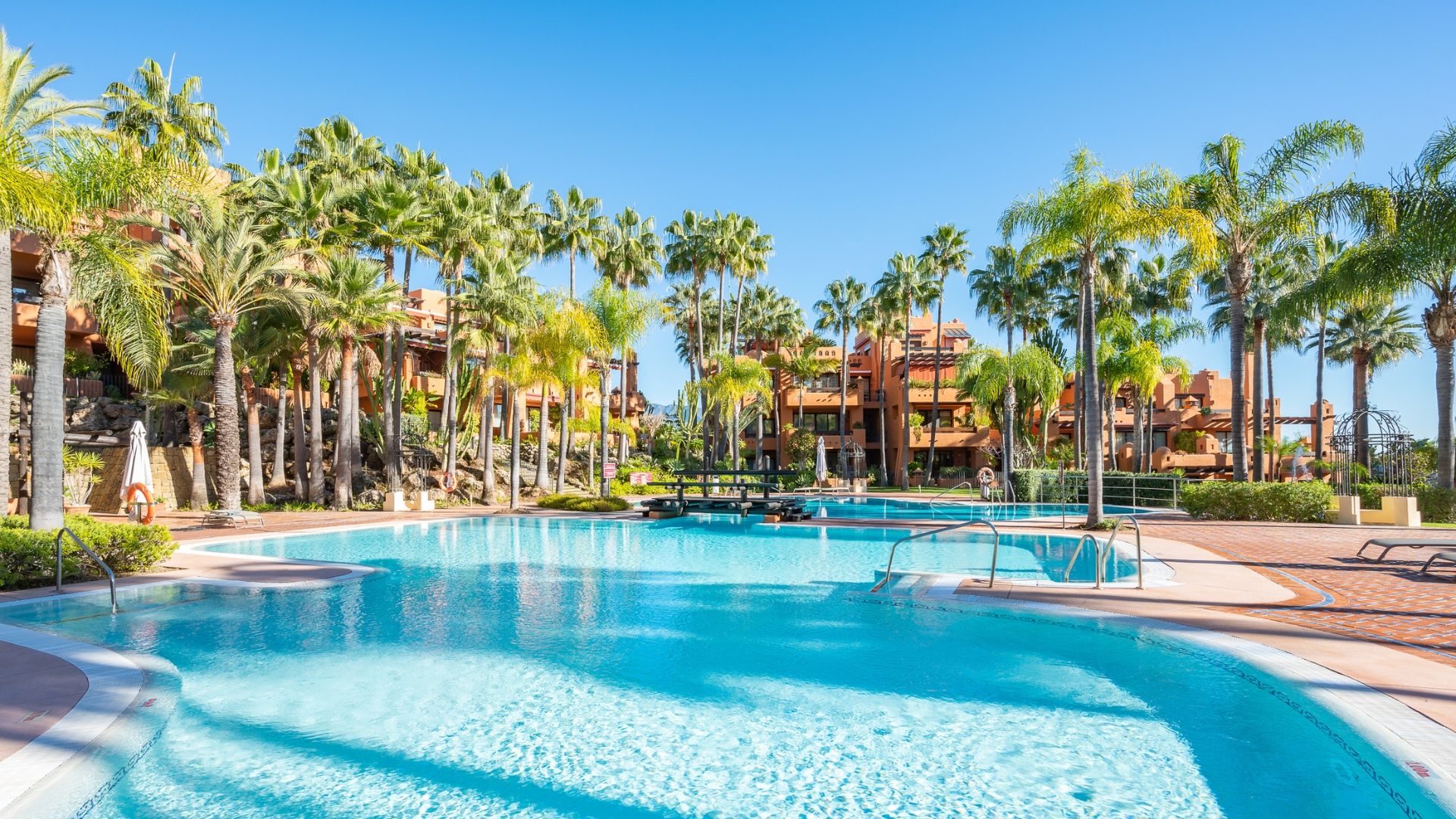 Nueva Andalucia is a residential and tourist district located in the city of Marbella, on the Costa del Sol in Spain. This area has become a significant hub for real estate development in recent decades. Its appeal lies in its proximity to the Mediterranean Sea, its mountainous surroundings, and its accessibility via major roads.
It is renowned for its high-quality golf courses, such as the famous La Quinta Golf, making it a preferred destination for golf enthusiasts. In addition to its golf offerings, the area hosts a variety of restaurants, shops, and luxury services, making it a sought-after destination for both residents and tourists seeking a high-end experience on the Costa del Sol.
Nueva Andalucia from the Inside: Interview with a Resident
Can you tell us why you enjoy living in Nueva Andalucia?
This is a golfer's paradise, and that's one of the main reasons I love living here. The abundance of exceptional golf courses means I can indulge my passion year-round. But it's not just about golf. The tranquillity of the neighbourhood is something I truly appreciate. It's an oasis of peace that allows me to relax and unwind amidst beautiful green landscapes. Plus, the neighbours here are fantastic. We share a common love for golf, and that camaraderie adds to the overall sense of community and enjoyment of living in this area.
What makes Nueva Andalucia a special place to live?
Nueva Andalucia has this unique blend of charm and luxury that sets it apart. It's like living in a cozy village but with a touch of elegance. The streets are lined with beautiful properties, and the well-maintained green spaces and landscapes enhance the overall appeal. And the best part is that everything is so close by. The beach is a five-minute drive away, and all the amenities we need are easily accessible. It's convenient and offers the best of both worlds: a peaceful retreat yet still connected to the vibrant energy of Marbella and Puerto Banús. Overall, Nueva Andalucia offers a high quality of life and a sense of exclusivity that makes it truly special to call home.
Aside from golf courses and beautiful properties, are there any additional benefits to living in Nueva Andalucia?
One of the best things is the location. We're just a stone's throw away from Marbella and Puerto Banús, which means endless options for entertainment, dining, and shopping. And within Nueva Andalucia itself, we have our own little hub with restaurants, supermarkets, and local shops, so everything we need is at our fingertips. Another great advantage is the sports clubs in the area. They offer a variety of activities, not just golf, making it easy to stay active and enjoy a balanced lifestyle. And let's not forget about the schools. The area boasts excellent educational institutions, which is a major plus for families like mine.
Explore Properties for Sale in Nueva Andalucia
Mansion in La Cerquilla, Nueva Andalucia
This magnificent mansion is nestled in the heart of the Golf Valley, enjoying a prime frontline location on the Los Naranjos golf course. Set on a plot of over 2,300 square meters, this stunning residence offers spectacular views.
With a built-up area of 1,000 square meters, this luxurious home features an exceptionally designed layout for comfort and showcases the latest trends in interior design. The house was created by prestigious architects Tobal and is elegantly furnished by Pedro Peña, making it a true masterpiece.
Check out our properties in La Cerquilla, Nueva Andalucia.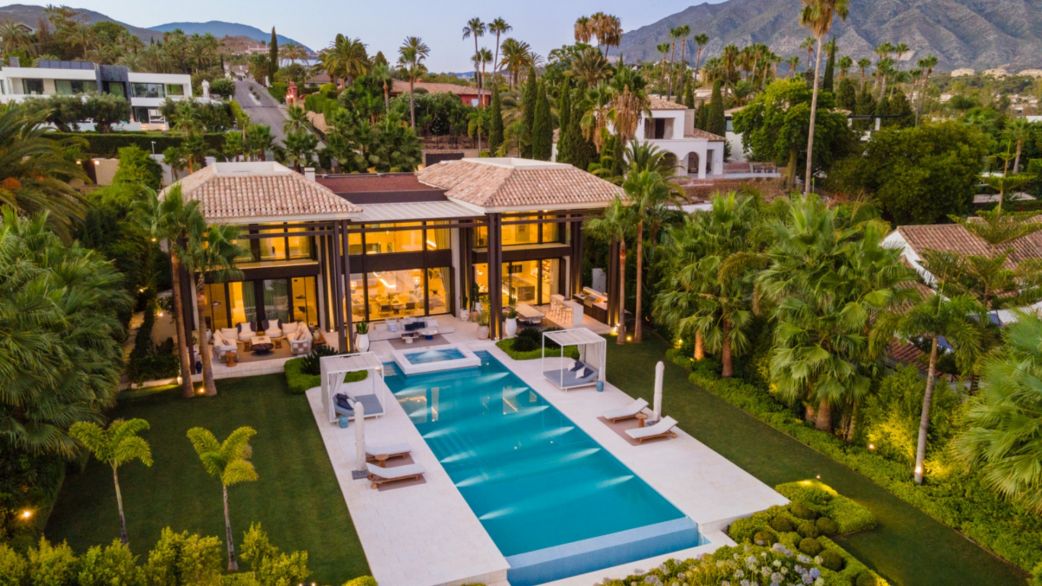 Villa in Golf Valley, Nueva Andalucia
This exceptional six-bedroom house is spread over three levels and is located in Haza del Conde, on a private and peaceful street. It's within walking distance of Los Naranjos golf course and just a five-minute drive from all local amenities, as well as approximately ten minutes from Puerto Banús.
The house features an entertainment room with a bar, a Turkish bath, staff accommodation including a kitchen and a bathroom, an en-suite guest bedroom, storage space, and a private garage for up to five cars. Additionally, there is extra space available for a laundry room, a gym, and a machine room.
Explore our properties in Golf Valley, Nueva Andalucia.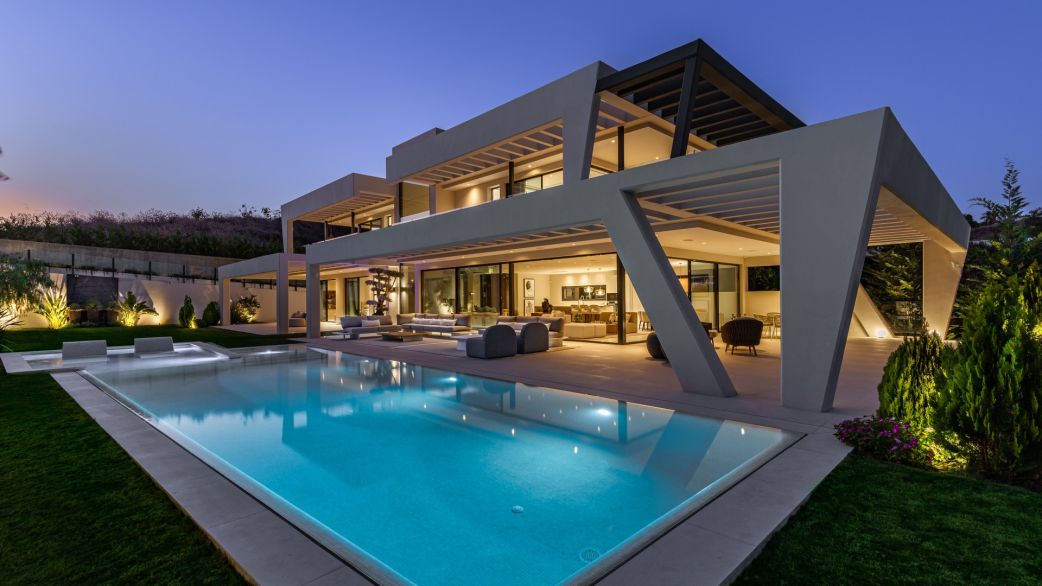 Contemporary Villa in Nueva Andalucia
In the heart of Nueva Andalucia lies a contemporary villa with an elegant and modern design that exudes elegance and luxury. This exceptional property is part of the newly constructed, gated Celeste Marbella complex and is strategically located within easy reach of Puerto Banús, with all amenities and a nearby beach.
The villa is spread over three levels and comes fully furnished for a truly immersive living experience.
The entire property features state-of-the-art home automation, ensuring a modern, effortless, and hassle-free living experience.
Explore our properties in Nueva Andalucia.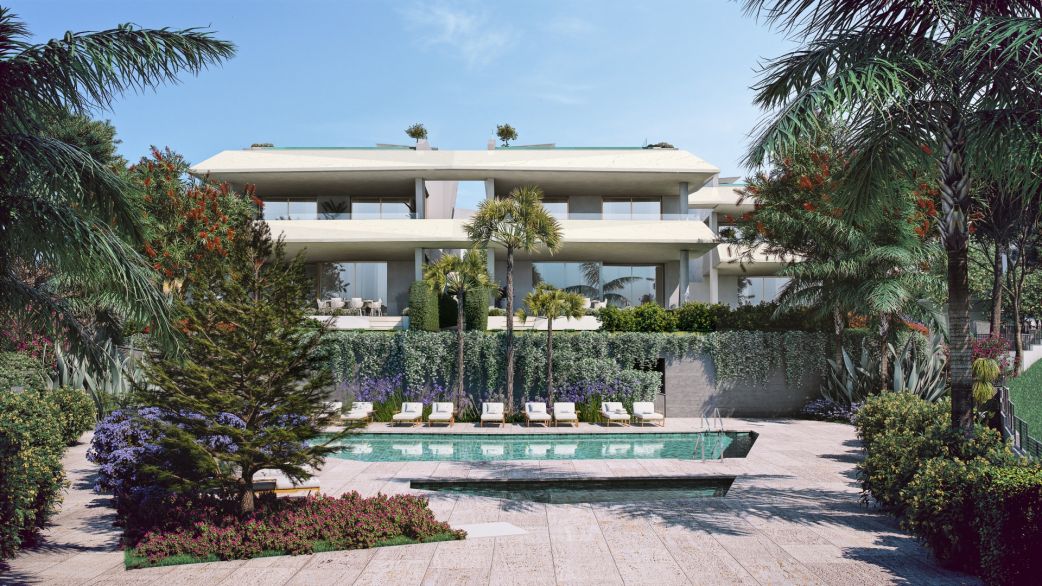 From Pure Living, we invite you to take a look at our Nueva Andalucia area guide, where you can find much more information about the area and the properties we offer.

Julie Cavro is the Marketing Director at Pure Living Properties. She is responsible for all multi-channel marketing actions in constant coordination with the other departments of the company with the sole objective of obtaining the best results for our clients.