The Prestigious Solheim Cup at Finca Cortesin
Julie Cavro Dupont - Aug 9, 2023 - Pure Living News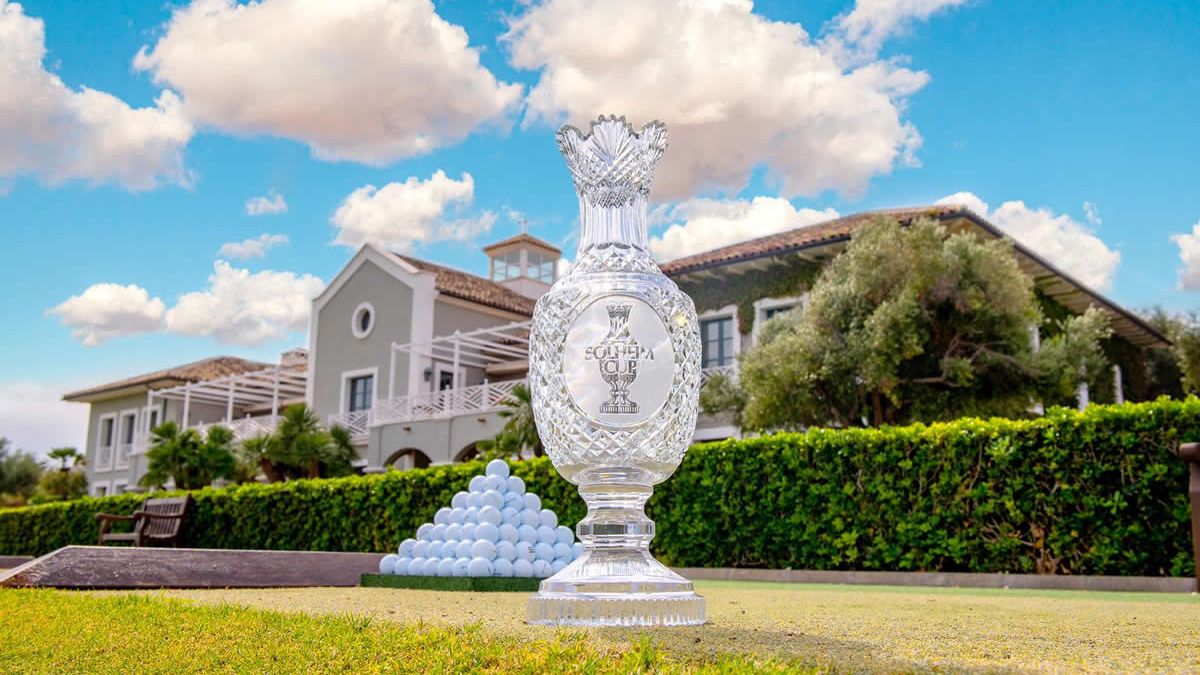 Good news for golf enthusiasts! The Solheim Cup will take place in the surroundings of Finca Cortesin
It's great news for all sports enthusiasts as we bring you exciting tidings today, and it's widely known that the Solheim Cup holds a special place.
A biennial summit of women's golf, the Solheim Cup is a fierce team competition between Europe and the United States. Named in honour of Norwegian-American golf club manufacturer Karsten Solheim, who championed its inception, this event is more than just a tournament; it's a celebration of skill, national pride, and golf tradition.
The teams will consist of the best female golfers from each continent, and the selections can vary in each edition of the tournament. The names of the participating players are decided prior to each competition based on their performance in professional golf and their rankings in the corresponding standings.
This is an event officially sponsored by global partners such as Ping, Costa del Sol (Málaga), and Marbella, among many others.
Taking place in the spectacular setting of Finca Cortesin, between September 22 and 24, the Solheim Cup is not just about golf; it's about the experience. The atmosphere, heightened by passionate fans, brings an energy and vitality that are unparalleled in the world of women's golf.
As this top-tier event unfolds at Finca Cortesin, many visitors will seek luxury stays to enhance the tournament experience.
For those planning their trip, Pure Living Properties offers exclusive rentals of luxury villas and apartments in privileged locations like Flamingos, Guadalmina Baja, Cataleya, and more. Our properties promise not only comfort but an experience that complements the grandeur of the Solheim Cup.
That's why we invite you to take a look at all our available properties that will ensure an unforgettable stay during this iconic golf event.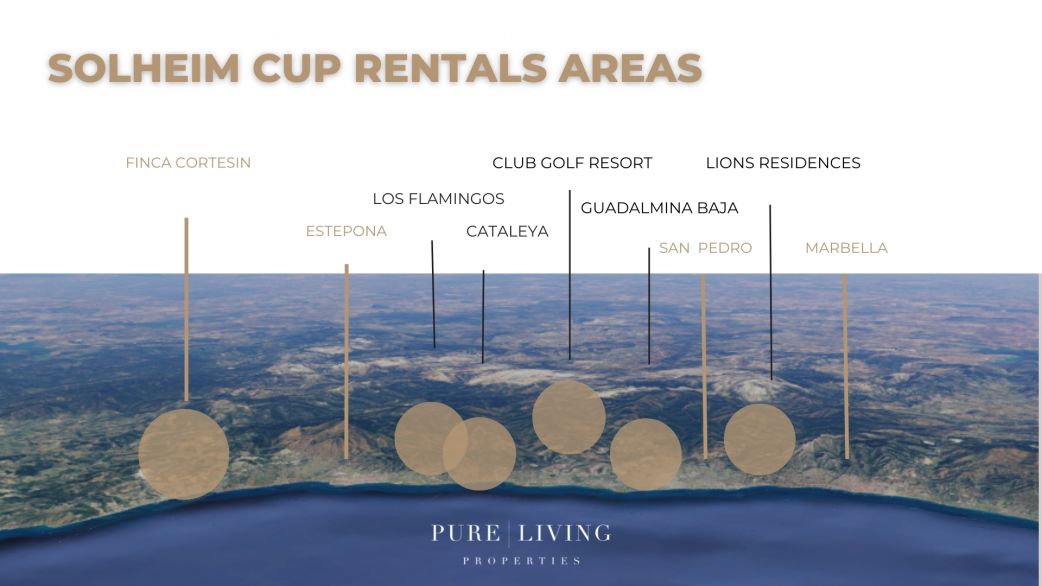 When we refer to our accommodation options, we're talking about exquisite properties located near golf courses, offering panoramic views of these settings. Here are a few of them.
Los Flamingos
If you're interested in a more affordable experience while still enjoying the exclusivity of the event, we have an extremely affordable apartment available that will surely exceed all your expectations, and that's in the Los Flamingos area.
An incredible two-bedroom apartment, recently renovated. Enjoy life close to golf courses and within a short drive of all amenities, just ten minutes away from Puerto Banús.
Within a gated community with 24-hour security, featuring two outdoor pools, one of which is heated. In addition to a bright and elegant combined living and dining room, complete with a fireplace and direct access to the terrace with partial sea and mountain views. The kitchen is fully equipped, and both bedrooms have private bathrooms, one of them with a small private terrace.
View the properties in Los Flamingos.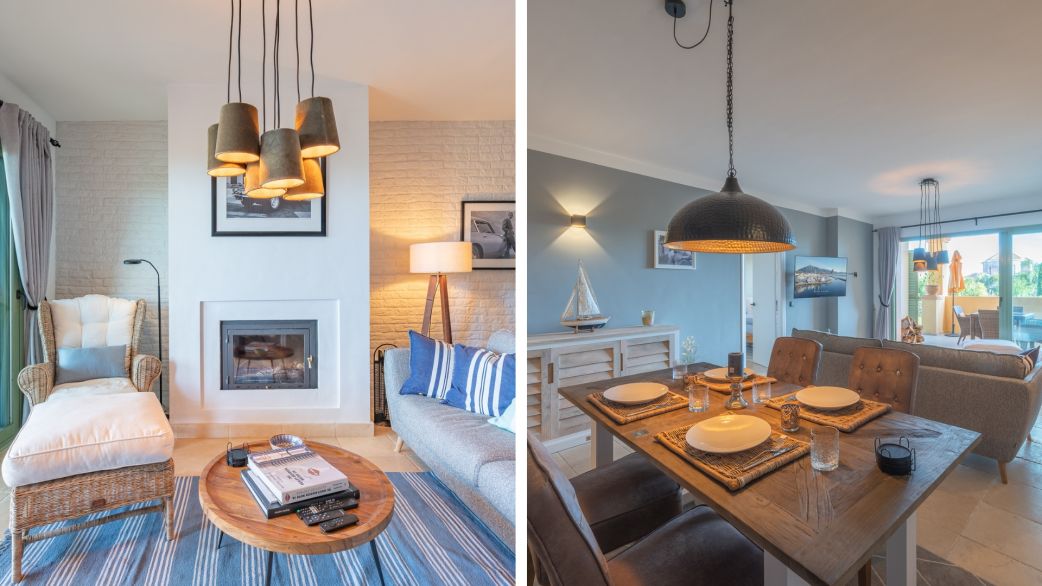 La Cataleya
Cataleya is located in the heart of Atalaya Alta, in one of the most exclusive areas, surrounded by nature and a short drive from Puerto Banús, Marbella, Estepona, as well as restaurants, bars, beaches, the best golf courses, and the picturesque Andalusian village of Benahavís.
The three-bedroom, two-bathroom apartment features an open-plan living/dining room integrated with a high-end Siemens kitchen; this room has direct access to a spacious covered terrace with spectacular panoramic views.
The communal areas are surrounded by exquisite tropical gardens designed to create a relaxing atmosphere. The development offers two pools: an outdoor saltwater pool inspired by an oasis, and a heated indoor pool, framed by a glass structure that evokes the feeling of a spa.
View the properties in La Cataleya.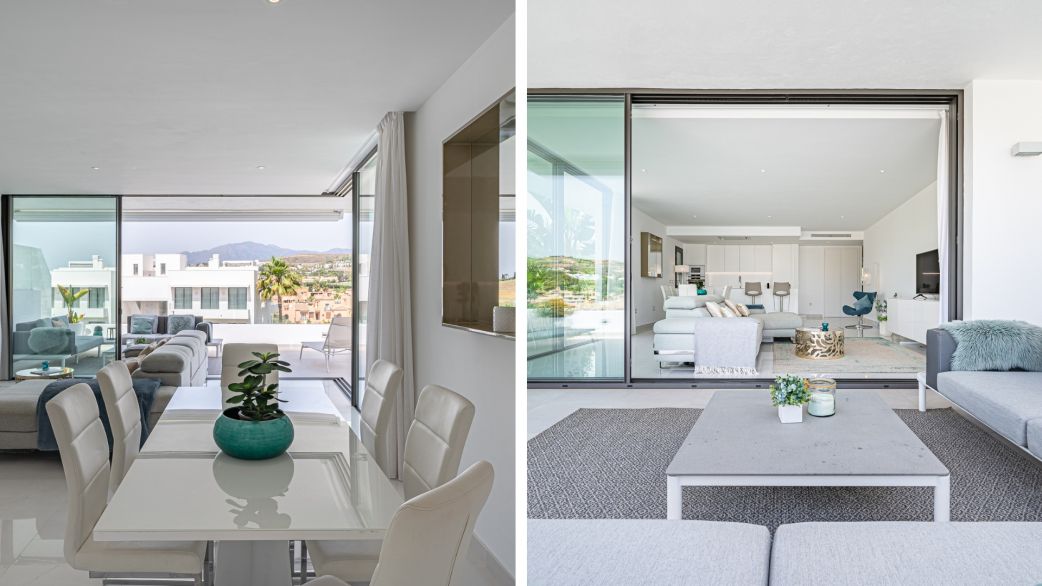 Marbella Golf Club Resort
However, if your desire is to immerse yourself in the highest luxury and status, we present you with this accommodation alternative that will completely amaze you.
It's in the Marbella Golf Club Resort area in Benahavís that you'll find this detached villa with contemporary design, exquisite quality, and magnificent conception. A highly desired place that offers 24-hour security and takes pride in having two prestigious golf courses right at your fingertips.
The interior spaces, radiantly bright and open in layout, make the most of natural light and stunning views. As you step into the villa, a spectacular hallway leads to the reception areas, including an open terrace that overlooks spectacular panoramic sea views.
Outdoors, areas unfold that enjoy impressive views of the sea and golf, including a heated pool and another super-sized pool on the garden level, surrounded by lawn. The outdoor kitchen is fully equipped and features a barbecue. An outdoor shower is also available. The residence is equipped with a comprehensive home system, underfloor heating, and air conditioning throughout, delivering luxury living at its finest.
View the properties in Marbella Golf Club Resort.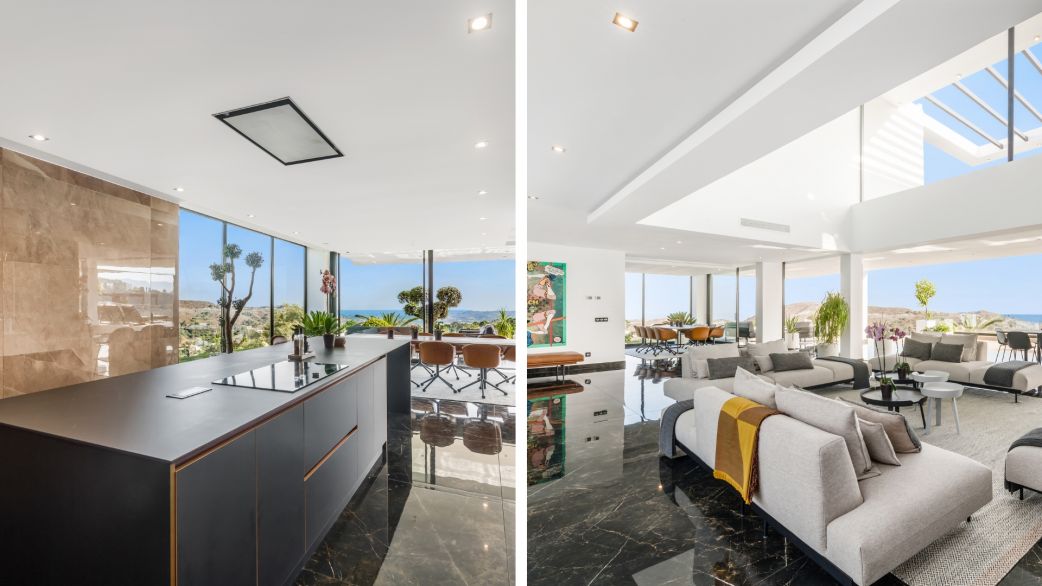 These apartments have been previously chosen by renowned players, adding a touch of prestige to your experience.
It's important to highlight that to access the event, it's necessary to acquire an entry, available both individually and in packages covering all seven days, for all those interested in enjoying the complete experience.
There's no need to worry if you haven't gathered everything you need yet. The tournament will take place in five weeks, and you still have ample time. We have a variety of properties to offer, ensuring you won't miss out on any possibilities.
Get ready for an unparalleled experience in the world of golf with us, and don't forget to reserve your event entry!

Julie Cavro is the Marketing Director at Pure Living Properties. She is responsible for all multi-channel marketing actions in constant coordination with the other departments of the company with the sole objective of obtaining the best results for our clients.