Smart Marketing Strategies to Sell Your Luxury Property in Marbella
Julie Cavro Dupont - May 9, 2023 - Pure Living News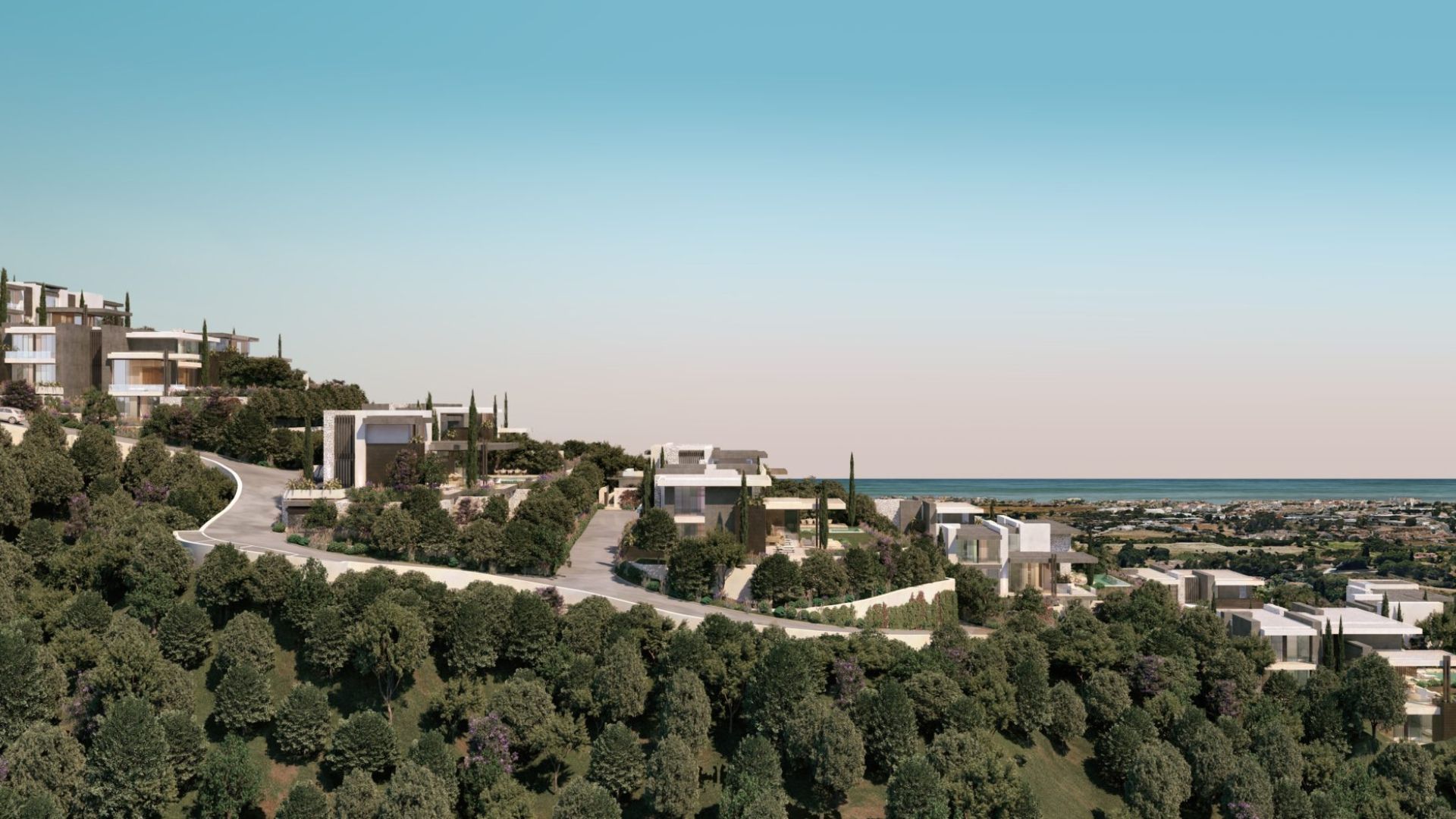 Considering selling a luxury property in Marbella?
At Pure Living Real Estate, we offer comprehensive solutions to help homeowners sell their properties in this prestigious city, which attracts visitors and residents from all over the world.
In the world of luxury real estate, it is understood that the elegant properties, sophisticated amenities and attractive lifestyles that attract the attention of the most distinguished investors are framed by the region that has Marbella as its pulsating heart, extending generously towards Benahavís and Estepona.
This magical triangle, comprising Marbella, Estepona and Benahavís, is an oasis of some of the most sought-after residential areas not only on the Costa del Sol, but in all of Europe. When we speak fondly of Marbella, it is common for us to include in our conversation certain areas of Estepona and much of Benahavís. The latter, in particular, adds its own stamp of exclusivity, with charming corners such as El Madroñal, La Zagaleta and La Reserva de Alcuzcuz. These join Marbella's prestigious districts, such as the famous Golden Mile, the majestic Sierra Blanca and tranquil Los Monteros, creating a truly unique real estate paradise.
Marbella: a coveted destination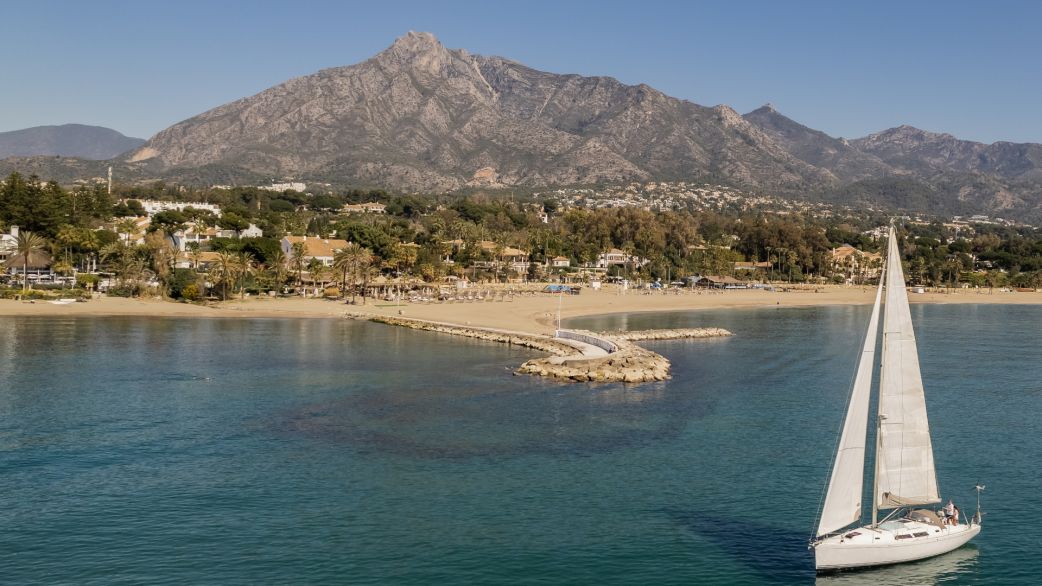 Marbella is the destination of choice for people from all over the world, thanks to its year-round sunny climate, paradisiacal beaches, exquisite gastronomy, cultural diversity, stunning natural surroundings and vibrant nightlife.
According to a study carried out by the General Council of Notaries, property prices in Marbella have experienced exponential growth in recent years. This increase in prices reflects the growing demand and popularity of Marbella as a luxury residential destination.
The upward trend in Marbella property prices highlights the importance of having an expert in the local real estate market, such as Pure Living Real Estate, to help homeowners navigate this ever-changing landscape and make the most of sales and rental opportunities.
At PureLiving, we strive to provide the best possible service to our clients in the sale and rental of luxury properties in Marbella. To achieve this, we design a personalised marketing strategy tailored to each property, dividing our approach into three key stages: Analysis, Promotion and Sale.
Analysis
At Pure Living Real Estate, our professional market research team plays an essential role in the process of selling luxury properties in Marbella. Through thorough and detailed analysis, we identify the best sales opportunities and provide valuable information for both sellers and potential buyers.
Our team of experts conduct a thorough study of the areas of interest, analysing key factors such as location, market trends and demand for property in the area. We evaluate selling prices based on property characteristics and market conditions, allowing us to establish an optimal and competitive price for your property.
In addition, we research the competition in the Marbella real estate market to identify similar properties and determine how we can best highlight and position your property in the market.
To complement our market analysis, we produce a customised Area Guide that provides detailed information on the amenities and services available in the area, such as shops, restaurants, schools, sports facilities, health centres and transport options.
This guide, aimed at prospective buyers, helps to highlight the advantages of living in the area and highlight the unique features of your property, thus enhancing its attractiveness and increasing the chances of a sale.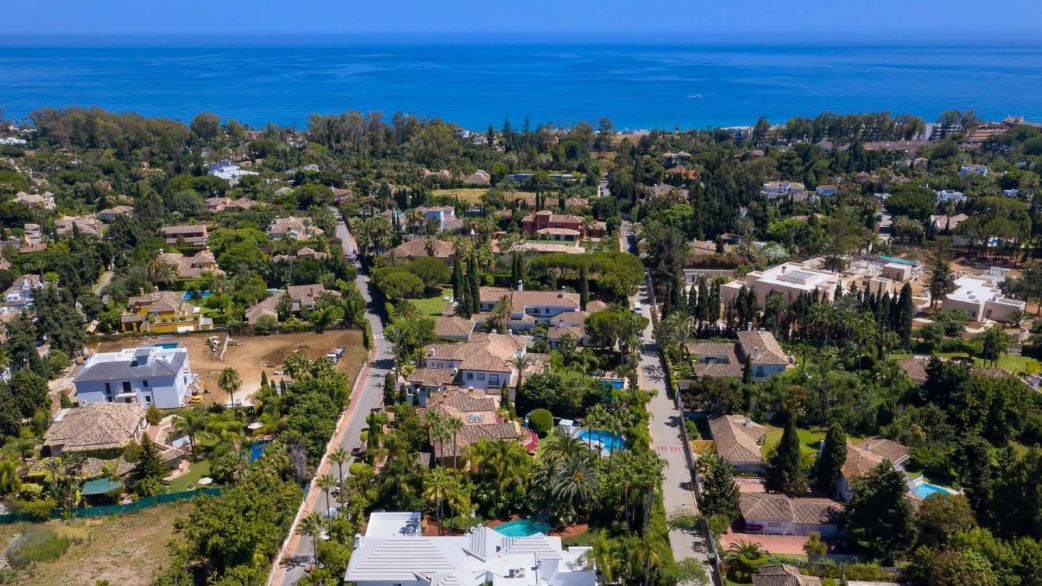 Promotion
At Pure Living Real Estate, our experience and expertise position us above the competition in the promotion of luxury properties. Our marketing team develops detailed and specific strategies for each property, using a variety of online and offline tactics:
Social networks: We are active on the main social platforms, such as Instagram, Linkedin, Twitter, Facebook, TikTok and YouTube.
We develop specific campaigns for each social network. Focused on a specific property and target audience.
International portals: We maintain a presence in the most recognised real estate portals worldwide.
SEO: Our marketing department, specialised in Google Ads, is in charge of implementing actions so that your property appears in the first search results on the web, competing with the leaders in the sector.
Official magazine: We distribute our official magazine in the most exclusive locations in the city, allowing us to reach a select and sophisticated audience.
Media presence: We have international media coverage and a reserved space in the local Exclusive Life magazine, increasing our visibility and reach.
Open House: We organise Open House events at the properties we promote, inviting potential buyers and real estate colleagues. These events provide an opportunity to showcase your property in a comfortable and elegant environment, facilitating interaction with people interested in purchasing luxury properties in Marbella.
PROFESSIONAL AUDIOVISUAL PRODUCTION EQUIPMENT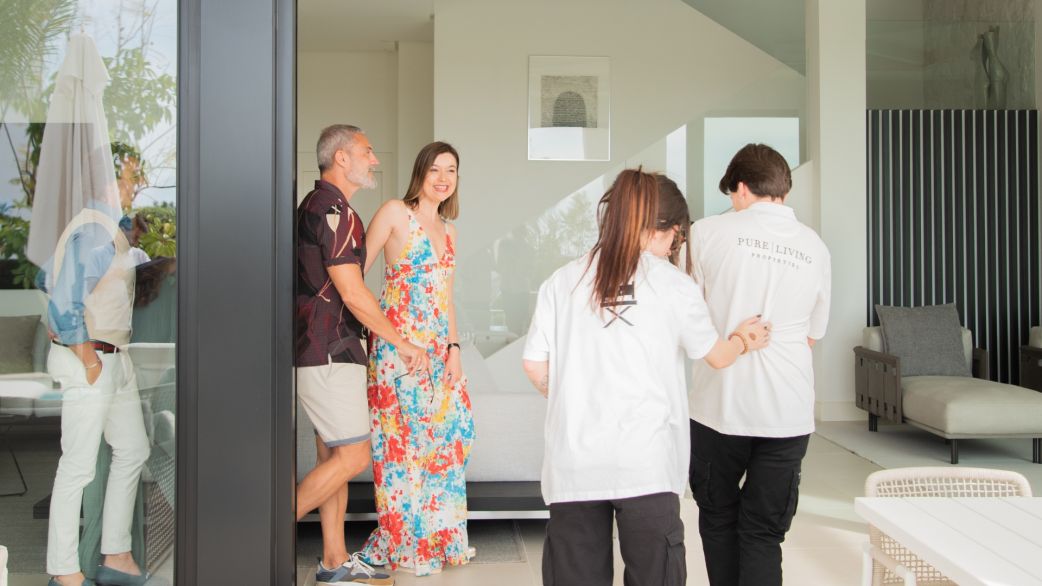 We have an in-house audiovisual production team. We use the latest technology in both video recording and editing, and collaborate with experts in the field to create engaging, high quality visual content. In addition, we provide actors, models and other resources needed for filming.
A prime example of our work is the video for Casa Cubo, a contemporary villa located on Marbella's Golden Mile. This video shows one of our Open House events, illustrating our creative approach and the quality of our audiovisual production.
By relying on Pure Living Real Estate, you can enjoy the services of a highly skilled and experienced audiovisual production team, ensuring an exceptional presentation of your property and capturing the attention of potential buyers and tenants.
SALES
At Pure Living Real Estate, we have an international team of luxury real estate service experts available 24 hours a day to maintain fluid communication with both the seller and prospective buyers.
Our sales team is truly international and highly trained to assist a wide range of clients. We pride ourselves on having a multilingual team that can communicate fluently in eight different languages: Spanish, English, French, German, Swedish, Dutch, Ukrainian and Russian.
This linguistic diversity allows us to provide exceptional service to our clients from all over the world, understanding their needs and providing appropriate solutions for each of them.
Our professionals not only bring value to the property, but also have the ability to identify and meet the specific needs of each potential buyer.
We are members of the LPA (The Leading Property Agents of Spain), the professional real estate association of agencies on the Costa del Sol, which is governed by a strong code of ethics and morals.
As members of DOM3, we understand the strategic impact that high quality housing construction has on our region, boosting the economy and creating jobs. Our team is committed to maintaining the highest standards of design, comfort and sustainability in every project, contributing to the growth and well-being of our community.
By hosting Open House events, Pure Living Real Estate is committed to presenting your property in the best possible way and connecting with potential buyers and industry professionals. Our personalised approach and attention to detail allows us to deliver exceptional results for our clients.
Thanks to our years of experience in the industry, we have developed a database with a network of over 5,000 potential contacts who are invited to attend our open houses, giving them the opportunity to visit properties for sale.
PARTNERS
In order to enhance the attendees' experience and attract the largest number of people, we collaborate with VIP partners such as Bentley Marbella, Ferrari, C. de Salamanca, Boho Club and De La Fuente Jewellery. These alliances allow us to provide an exclusive and refined atmosphere during our open days, thus increasing the interest of potential buyers. Partners may vary, we work with those whose image matches that of the property.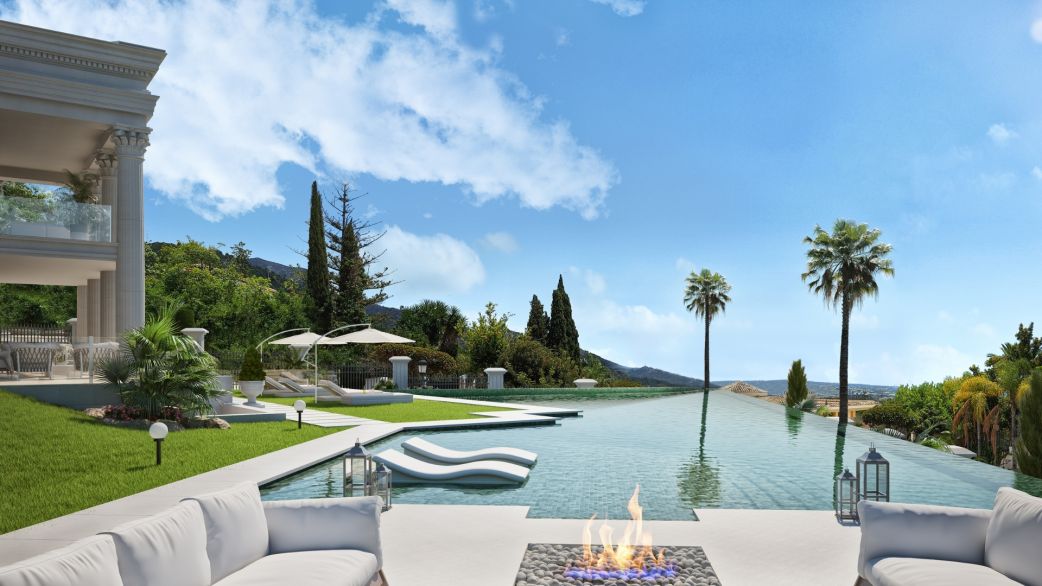 Selling your property can be one of the most important decisions of your life, whether it is your primary residence, your cherished holiday retreat or your inherited family home. A property is one of the most valuable assets we own, especially if it is a luxury property.
At Pure Living Properties, we have a wealth of experience in the luxury real estate market, and we are committed to selling your property with the same care and effort as if it were our own. You can rest assured that you will be in the best of hands throughout the selling process.
We offer a free, no-obligation valuation of your luxury property, carried out with the utmost professionalism and honesty. By entrusting Pure Living Properties with the sale of your property, you benefit from our experience and dedication, guaranteeing exceptional expertise and optimum results in the Marbella luxury real estate market.
FAQS
RENT YOUR PROPERTY WITHOUT WORRIES
If you are not interested in selling your property in Marbella, at Pure Living Real Estate we offer you the possibility of renting it. We manage the rental of your luxury property and accompany this service with a number of additional amenities that enhance the experience for both the owner and the tenant.
These services include:
Housekeeping: Our team of professionals is responsible for keeping your property in perfect condition, providing regular cleaning and maintenance to ensure a comfortable and attractive environment for tenants.
Property inventory: We carry out a detailed inventory of your property's items and furnishings, allowing you to keep proper control of their condition and ensure that everything is in order before and after the rental.
24/7 check-in: Our customer service is available 24 hours a day, 7 days a week, which facilitates the check-in and check-out process for tenants, adapting to their schedules and needs.
Welcome amenities: To make tenants feel welcome and comfortable from the very first moment, we offer welcome amenities such as local products, toiletries and useful tips about the area.
Contract management: We take care of the drafting, review and management of rental contracts, ensuring that all parties are protected and that applicable legal regulations are complied with.
Concierge service: We offer a personalised concierge service for tenants, including assistance in booking restaurants, events, activities, transport services and any other needs they may have during their stay.
Rental linens: We provide high quality bed linen and towels for tenants, ensuring their comfort and avoiding the need for owners to maintain these items.
By choosing PureLiving Real Estate to manage the rental of your luxury property in Marbella, you can be sure that both you and your tenants will enjoy an exceptional and worry-free experience. Our attention to detail and personalised approach to providing comprehensive services ensures that all needs are met efficiently and effectively.
Contact us for more information on how we can help you maximise the rental potential of your property and ensure the satisfaction of your tenants with our comprehensive and personalised services.
WHAT IS A VIDEO TOUR?
Our video production team, working exclusively for Pure Living, creates Video Tours for our properties. These tours are detailed audio-visual presentations that allow prospective buyers to explore and experience our luxury properties without the need to be physically present. It is another way in which Pure Living strives to provide a convenient and efficient experience for our clients.
Our videographers capture the best angles and apply subtle transitions to transport viewers to Marbella's most impressive villas, giving them an immersive experience as if they were there in person.
Following the example mentioned above, here is a link to compare the differences between the two videos of the Casa Cubo property.
Don't forget to visit our website to explore more examples of our work in the production of high quality Video Tours.
WHAT IS PROPERTY MANAGEMENT?
A specific Property Management department, dedicated to monitoring and maintaining your villa or flat in optimum condition.
Our property management team carries out regular inspections of your property, and each month sends you a detailed report reflecting the current state of your property. This way, you can be aware of any areas that require attention or improvements.
With PureLiving's property supervision and maintenance service, you can rest assured that your property is in good hands and will be cared for as if it were our own. For more information about our efficient property management and maintenance services, please do not hesitate to contact us.

Julie Cavro is the Marketing Director at Pure Living Properties. She is responsible for all multi-channel marketing actions in constant coordination with the other departments of the company with the sole objective of obtaining the best results for our clients.