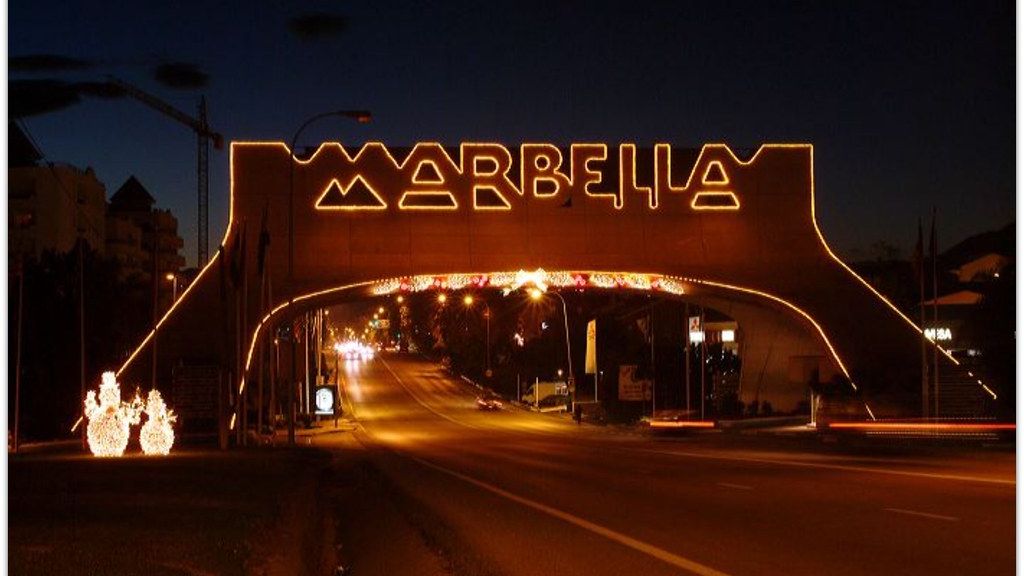 Golden Mediterranean Christmas at Puente Romano
Puente Romano is characterized by being a phenomena beach resort, you can only find the best of the best in this Andalusian village-style resort. This is one of Europe´s best finest resorts with elevated gastronomy, exclusive bars and restaurant inside the facilities, botanical gardens, a world-famous tennis court, a relaxing spa and a wellness centre. Now imagine all of this combined with shine and glitter for a Golden Christmas on the shores of the Mediterranean.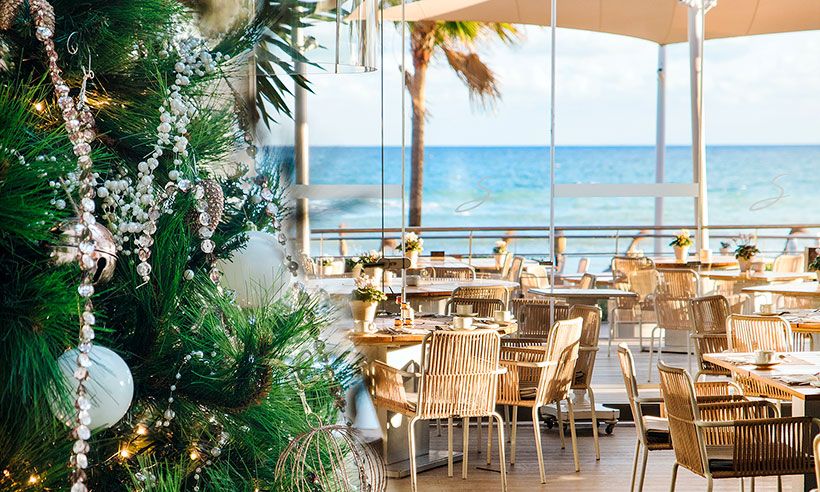 Don´t stress, leave it to Puente Romano
The Christmas season brings lots of celebrations and moments to reunite with friends, family and co-workers, although it can also bring a stressful time to organize every detail. Puente Romano brings the solution with Menus specially designed for groups, either fancy lunch or dinner. Combining the exquisite menus and the fabulous Puente Romano resort can make you're gathering an unforgettable experience.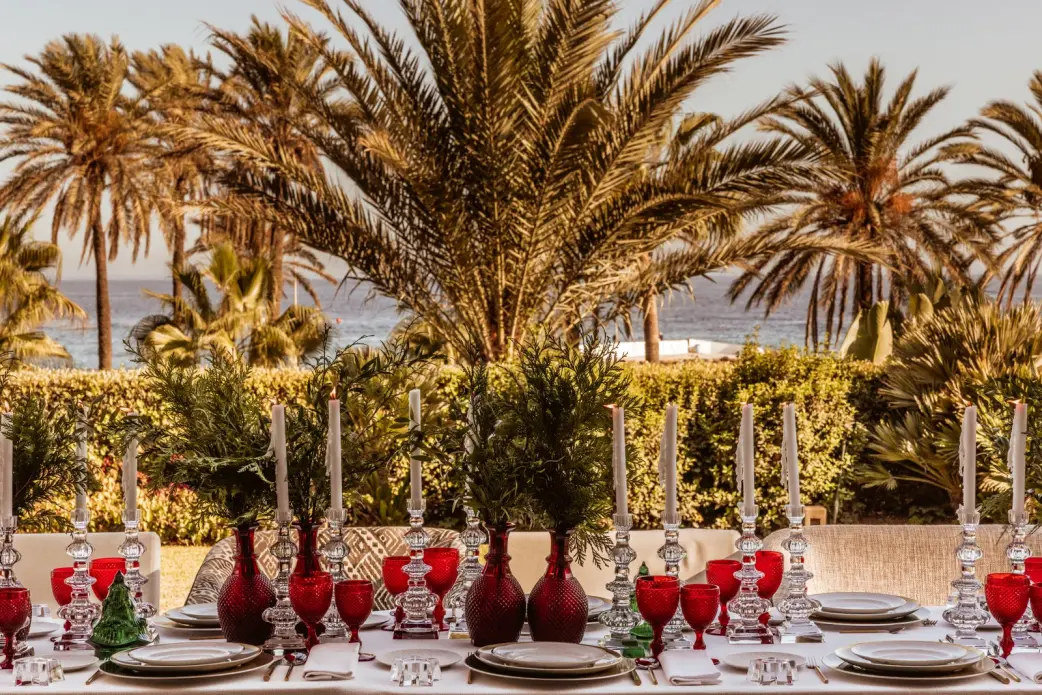 What to do in Old Town Marbella during the Christmas season?
The Marbella Town hall crates each year an extensive Christmas program for this magical season. All ages are welcome to participate in this Christmas festivities until January 5th. The famous orange square located in Old Town Marbella comes alive in winter, this season is the prime time to see oranges decorating the trees that surround this area.
Marbella Old Town is one of the most visited parts of Andalusia, it preserves the Andalusian village style in every corner and experiencing this with Christmas lights is a magical thing to witness.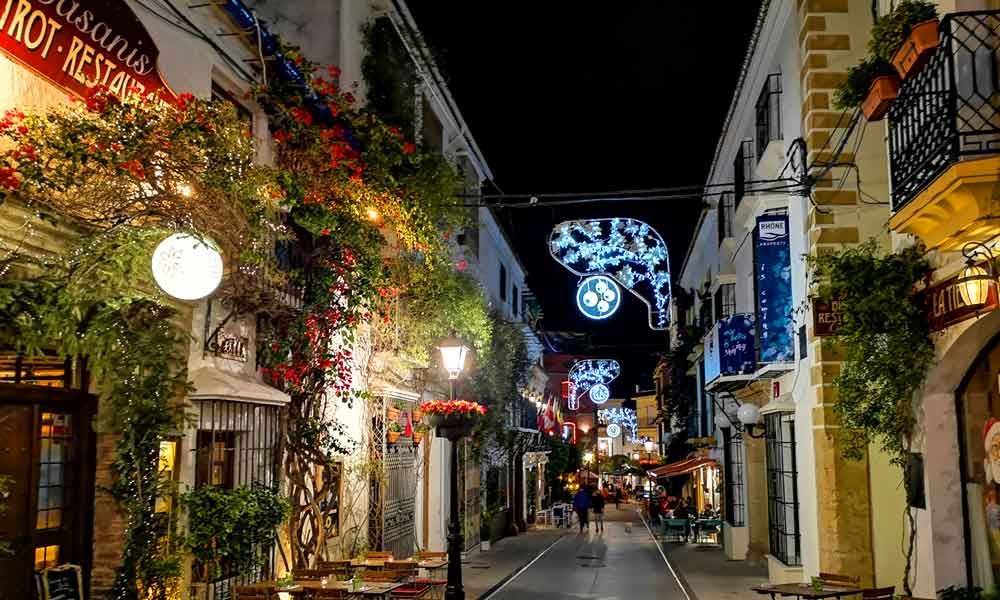 We start with the illuminated streets with Christmas lights and Santa´s Grotto open in Parque de la Alameda.
These are some of the activities in the program:
Santa´s Grotto in Parque de la Alameda
Children´s Christmas Card Contest at the historical Center Department on Salinas Stress. (Three different categories are judged according to age)
Marbella Christmas Market, the first line of the Puerto Deportivo de Marbella.

Children park in the Paseo de la Alameda with a Santa Claus Post office for kids.

Ballet of Madrid performs in Teatro Ciudad de Marbella. You can find tickets on sale in El Corte Ingles and the Teatre box office.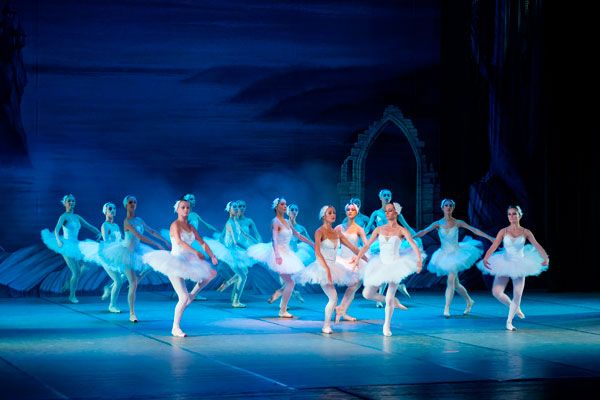 A beautiful parade of the three wise men (Los tres Reyes) starting in Estadio Municipal de Futbol then going through Calle Magallanes, Travesia Huerta de Los Cristales, Avenida Severo Ochoa, Avenida Ramon y Cajal, Avenida Ricardo Soriano and ending in Avenida Ricardo Soriano.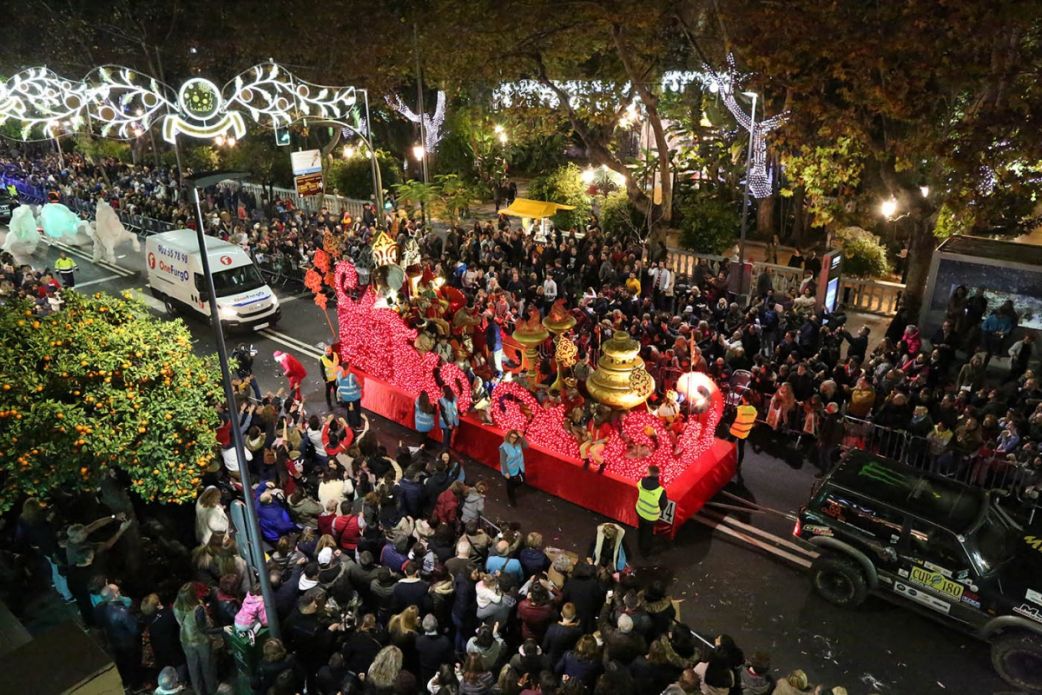 You can check the complete itinerary for specific information about the event.
Where to get Christmas decorations?
In order to get into the Christmas spirit, a must essential in the house are the Christmas decorations. For this, we highly suggest taking a good look at El Corte Ingles, where you can find many types of Christmas decorations, and stylish gift ideas from clothing to accessories for men, women and children. El Corte Ingles is located in the famous Puerto Banus, which is a luxurious place to go shopping. In Puerto Banus, for the Christmas season, they open a "Mercado de Navidad" from the 19th of December until the 6th of December. It is situated in Plaza Antonio Banderas with a skating park, wood cabins and activities to enjoy with the whole family.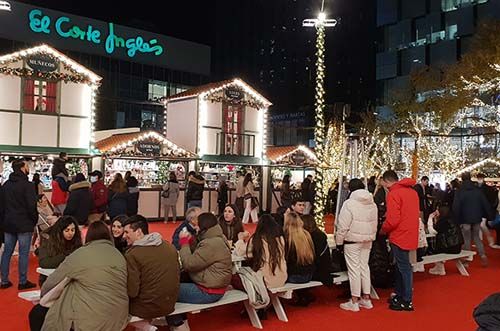 On the other hand, one of the traditions in Marbella is the "Mercadillos" that we can spot every once in a while in different parts of the city. For the Christmas season, we can find different "Mercadillos de Navidad", the first one is in Terrazas de Puerto Deportivo from the 21st of December until the 5th of January. This is a great place to find gifts for your loved ones plus decorations for the house.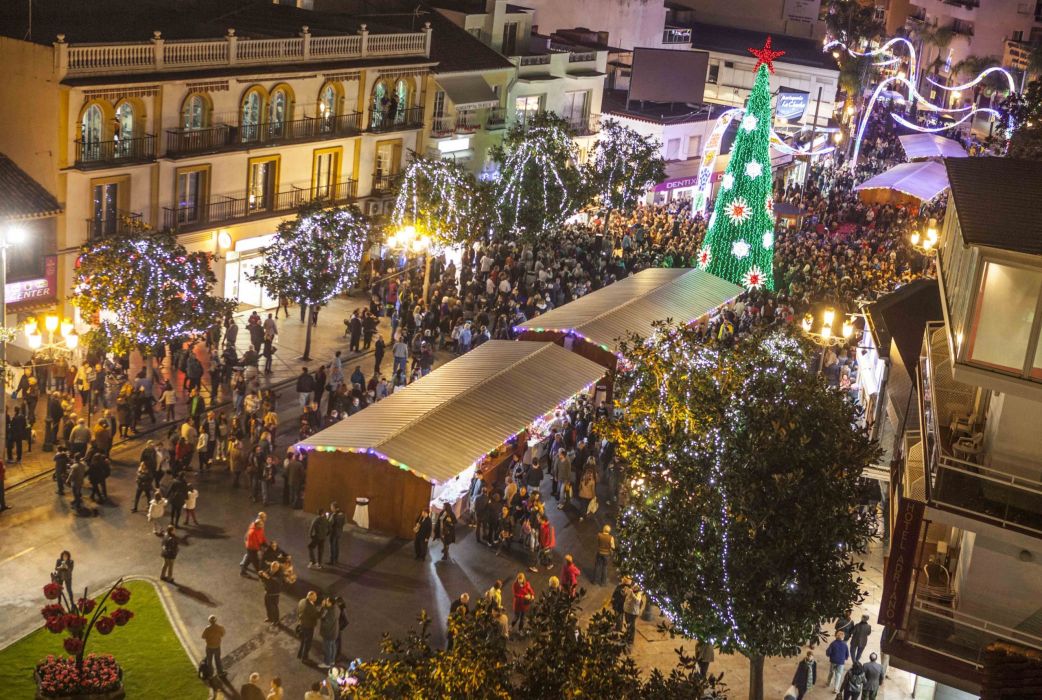 Where to eat during Christmas in Marbella?
Christmas is nothing with a tasty dinner to celebrate with your loved ones. If you feel that chef skills aren't your cup of tea, don't perry we got you. In this list, you will find a different restaurant where you can go and enjoy an amazing dinner and celebrate with live music or restaurants if you want a Christmas meal delivered to your home to enjoy in your cosy home space. Either way, we got you covered…
La Sala: La Sala is one of the crucial places to visit in Puente Banus. La Sala has different areas such as where you can eat, drink, and enjoy a friendly gathering with friends and family. The terrace is always full because of the great environment, but on these cold days, the bar inside is the best option with comfy sofas and dining tables for the people that want to eat an exquisite lunch or dinner. If you want a more private space to enjoy with a group of friends during these celebration times, they provide a dining room which is ideal for larger celebrations, weddings or corporate events. La Sala Banus is not just a restaurant, it offers weekly live music with singers and DJs.
Breathe: brings a fresh multifaceted concept to gastronomy. It mixes amazing people, nature and innovative gastronomy. The first floor is the restaurant that has different areas that best suit the mood and preferences of the customers. Another area in this restaurant is Ground, this area is perfect for someone that's looking to enjoy a healthy breakfast, coffee and delicious pastries. Last but not least, the Air area is a raw bar that offers signature cocktails, when the night hits Marbella, the scene is transferred to the terrace with elegant fountains and a classic bar of cocktails.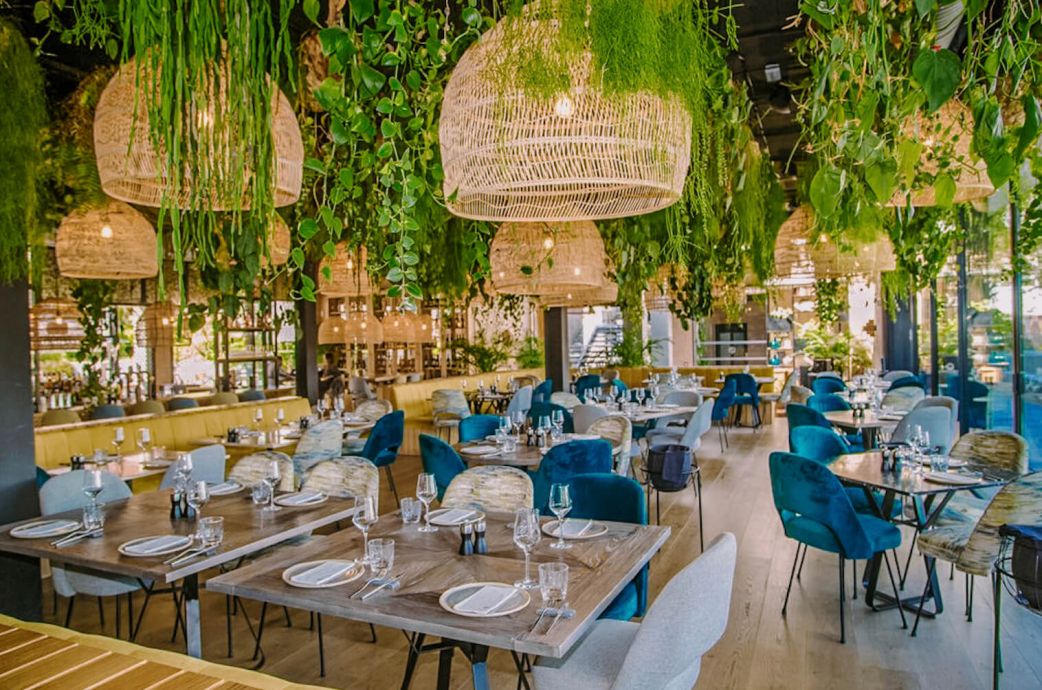 Nobu Marbella: This is the first Nobu to open in Spain and sits at the heart of Marbella´s dining scene. It is located in luxurious Puente Romano and offers world-renowned cuisine. The cuisine is a classic Japanese kitchen with Peruvian flavours (also known as Nikkei). The Nobu Bar and terrace are perfect if you want to continue the dinner with fabulous cocktails.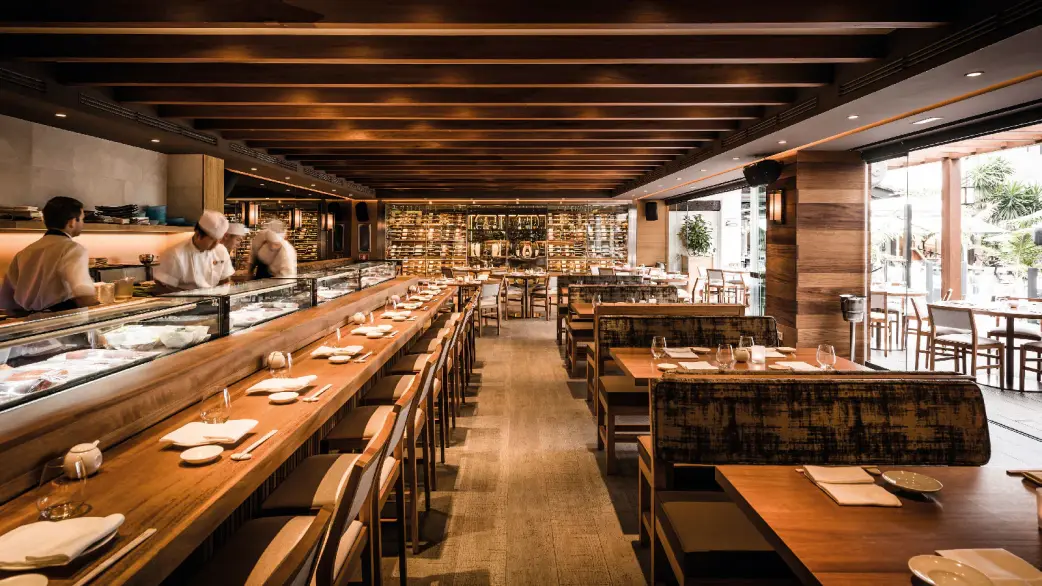 Sea Grill: As we previously mentioned, Puente Romano is one of the most luxurious places in Marbella, and why not enjoy a fabulous dinner at this amazing place? Sea Grill is one of the best restaurants and cocktail venues in the Mediterranean. For the Christmas season, this is one of the best options in Marbella, even on the 25th of December, Christmas Day, they have opened their door with an exclusive menu during the day starting with brunch at the Sea Grill. Desserts, Christmas pastries and traditional recipes are the essentials of this unforgettable experience. you can reserve now here .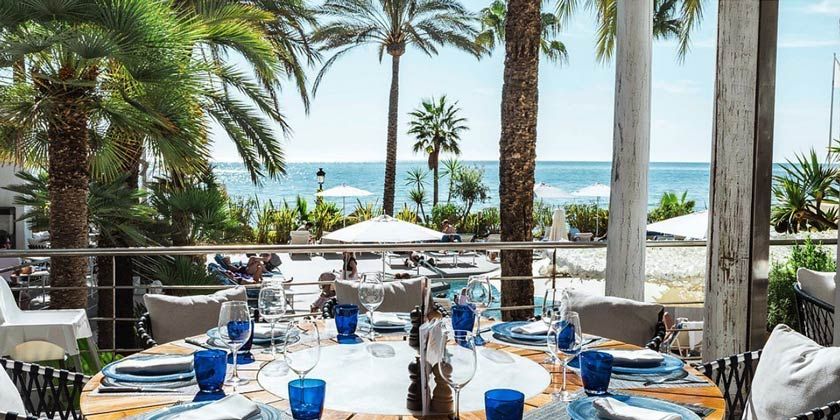 Dani Garcia: What do you wanna a gift this Christmas? a gastronomic experience is a gift like no other and Dani Garcia has you covered. For the holidays, this chain of 20 different restaurants in six different countries has created the idea of "Eat and Dream", where you can choose menus from all the different restaurants and find one suitable for a person you want to give it to. This is a great different idea of a gift and it transforms into an unforgettable experience to try.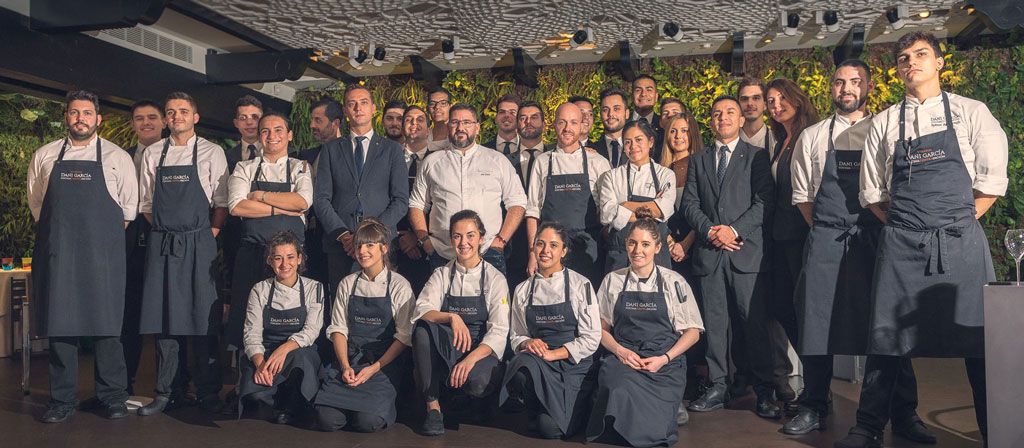 Marbella might become one of your favourite destinations for the Christmas season, not many crowded places, the temperature is not lower than 12 degrees, and you can do activities outside and enjoy Marbella. With many restaurants to choose from, places to shop and activities to do, without a doubt your Merry Marbella Christmas will be unforgettable.
Pure Living Rental Selection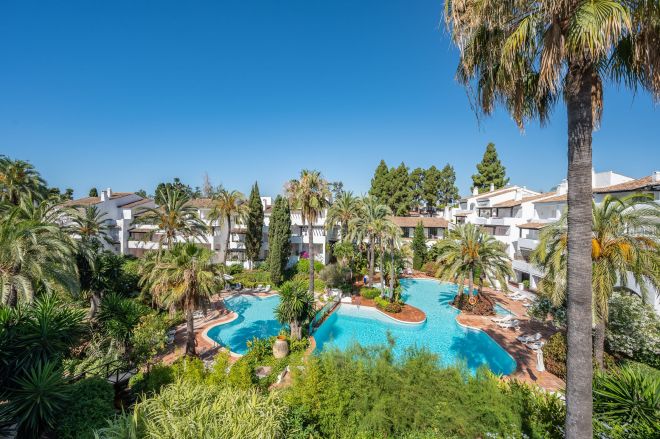 Renting a property at Christmas in Puente Romano, Marbella Club or Golden Mile.This is a sure hit for Christmas indeed. Let me recommend to you some of our Pure selection properties still available.
Puente Romano is a wonderful choice with large apartments in the most prestigious area of marbella and luxury 36oº lifestyle. Chose an elegant two bedroom apartment in Puente Romano or a  lovely ground floor apartment in Marina de Puente Romano
Remember, we are experts in Marbella and can give you first hand recommendations or tips for Christmas, especially in Puente Romano and marbella Club. We wish you all a wonderful Christmas and Happy new year.

Javier is the founder and CEO of Pure Living Properties. Born and raised in Marbella in an entrepreneurial family who settled on the Costa del Sol in the 1960s, when Marbella's real estate and tourism industry was just a fledgling market, Javier is an expert connoisseur of Puente Romano, which he calls home, and the Golden Mile, but also of the best areas, projects and companies, as their owners and developers have been among his inner circle since childhood.