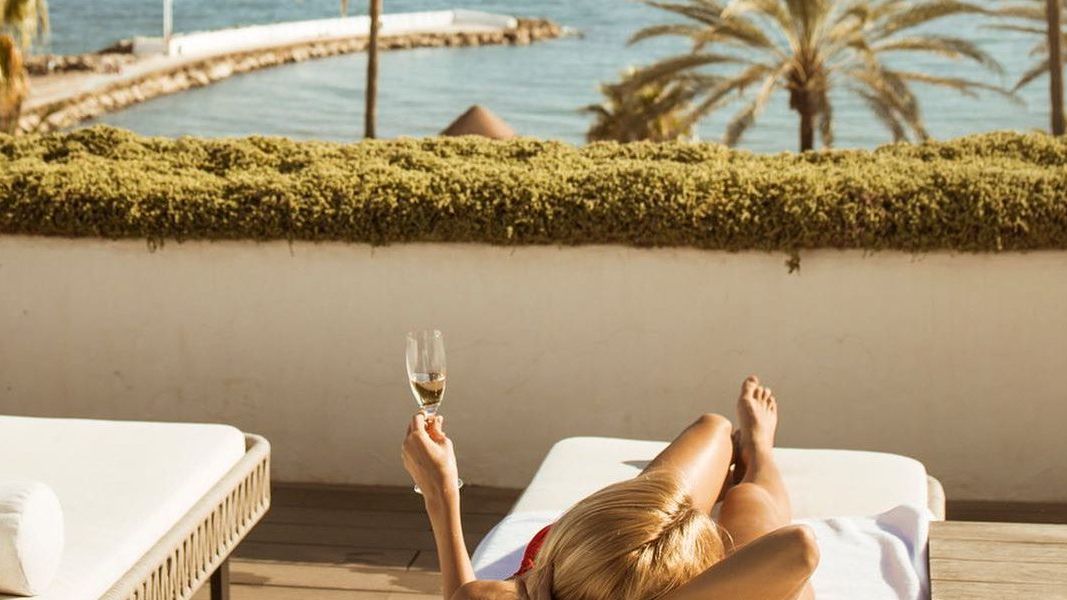 Puente Romano and the infinite number of things it has to offer.
Puente Romano is an area of Marbella that can offer you a lot of things.
Can be compared to a resort. Where you can live or stay and have all the activities at your fingertips.
If I had to recommend what to do one day in Puente Romano, I would definitely say that you need to have breakfast at Rachel's Eco Love. Here they offer a healthy breakfast menu with organic ingredients that will not leave you indifferent.
One of the most complete and nutritious breakfasts is the Signatur Acai Bowl.
After breakfast at Rachel's, it's a good idea to spend the morning at the Puente Romano beach club. Here you can choose between Sea Grill or El Chiringuito de Puente Romano. Both clubs have hammocks and Balinese beds where you can relax and enjoy the sun.
This option can be a lot of fun, because nearby you can find water activities. Book a jet ski, a boat ride, or just enjoy the sea, it's really exciting!
But, if unfortunately you have a cloudy day and the beach is no longer a good idea, you can book a tennis and paddle tennis court and play a game during the morning. You can also book a lesson with one of the teachers to help you perfect your technique and become a real racket sports pro.
Once you've finished either of these two activities, it's time for lunch.
Where to eat in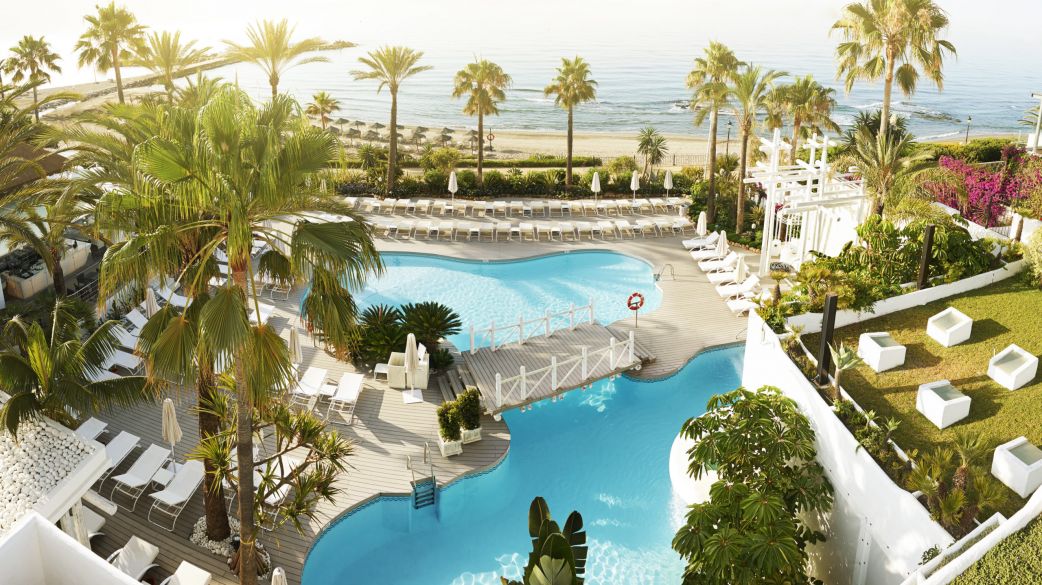 Puente Romano.
In Puente Romano there are plenty of options for all tastes.
If you prefer to eat somewhere more casual but just as delicious, Lagom! is the place for you. Don't miss the opportunity to try the mango and salmon salad, the Rock Burger and accompany it with a delicious fruit smoothie.
If you prefer a more refined place, Leña is the place to be. According to the Restaurant Design Award, it is the most beautiful restaurant in the world in 2019. Order what you want, its official chef, Dani García, won't disappoint you.
But for dessert just go to Celicioso, a café where you find a super extensive menu for coeliacs. The Red Velvet muffin and a fresh orange juice or coffee are really tasty options.
There is also room for self-care at Puente Romano. The Six Senses spa is great and super complete.
But you also have the full hair and manicure service at Milk and Roses. But don't forget to make an appointment, it's quite a sought-after salon.
If you need some new clothes, you can visit Las Noches de Ibiza is one of the nicest shops, with great Ibiza style items to get ready and go for dinner.
For dinner, take the opportunity to try some of the best Asian food in the area. New Thai Pan has a menu set in Asian cuisine with noodles, gyozas and typical Chinese dishes of the most elaborate and tasty.
If after dinner you feel like having a drink and enjoying the best atmosphere, Monkey Club is the place for you. They also have lunch and dinner service, but the ideal thing to do is to enjoy the wide range of cocktails they have to offer.
Puente Romano is a place that has a lot to offer… And it is located in a strategic place, on Marbella's golden mile. On the beachfront and right between Marbella town and the busy area of Puerto Banús.
If you need accommodation for rent in Puente Romano for short or long term, or if you are looking to buy a property in Puente Romano to enjoy this area all year round, do not hesitate to come and visit us at our offices. We have a lot to offer you.

Julie Cavro is the Marketing Director at Pure Living Properties. She is responsible for all multi-channel marketing actions in constant coordination with the other departments of the company with the sole objective of obtaining the best results for our clients.